Singapore's Best Outdoor Activities: From Outdoor Sports to Farm Hopping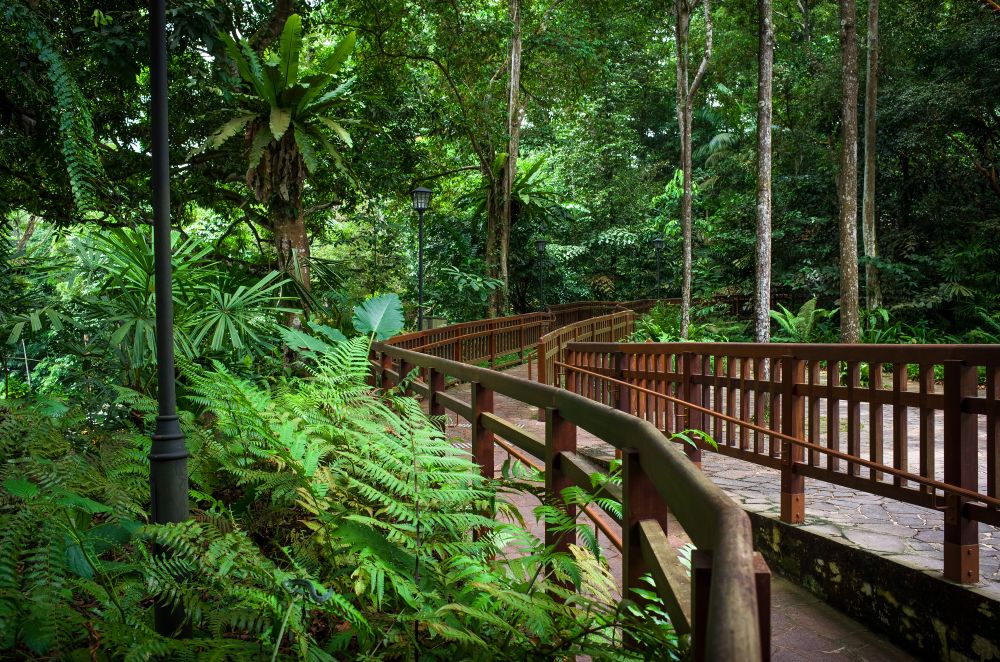 With year-round sunny weather, there's no reason not to venture outdoors. The garden city has so much to offer when it comes to outdoor activities, whether you prefer a casual hike in one of the many hiking spots in Singapore, racing your friends down F1-inspired go-karting tracks or revisiting the rustic past of the island on a farm tour. From outdoor sports to farm hopping, here are some of Singapore's best outdoor activities.
---
1. Hiking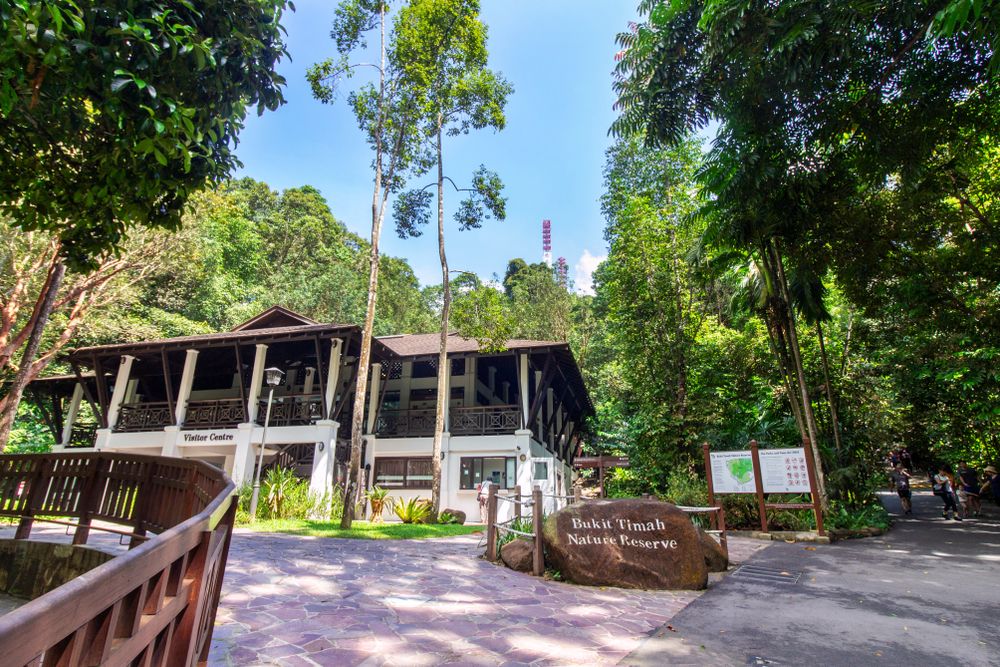 One of the first forest reserves to be created in Singapore, Bukit Timah Nature Reserveis a hot hiking spot frequented by locals. It is home to the highest hill in Singapore, Bukit Timah Hill, standing 163.63 metres tall. This hiking spot in Singapore is also one of the few places on the island that have retained its primary rainforest. You will find many native flora and fauna species when trekking through.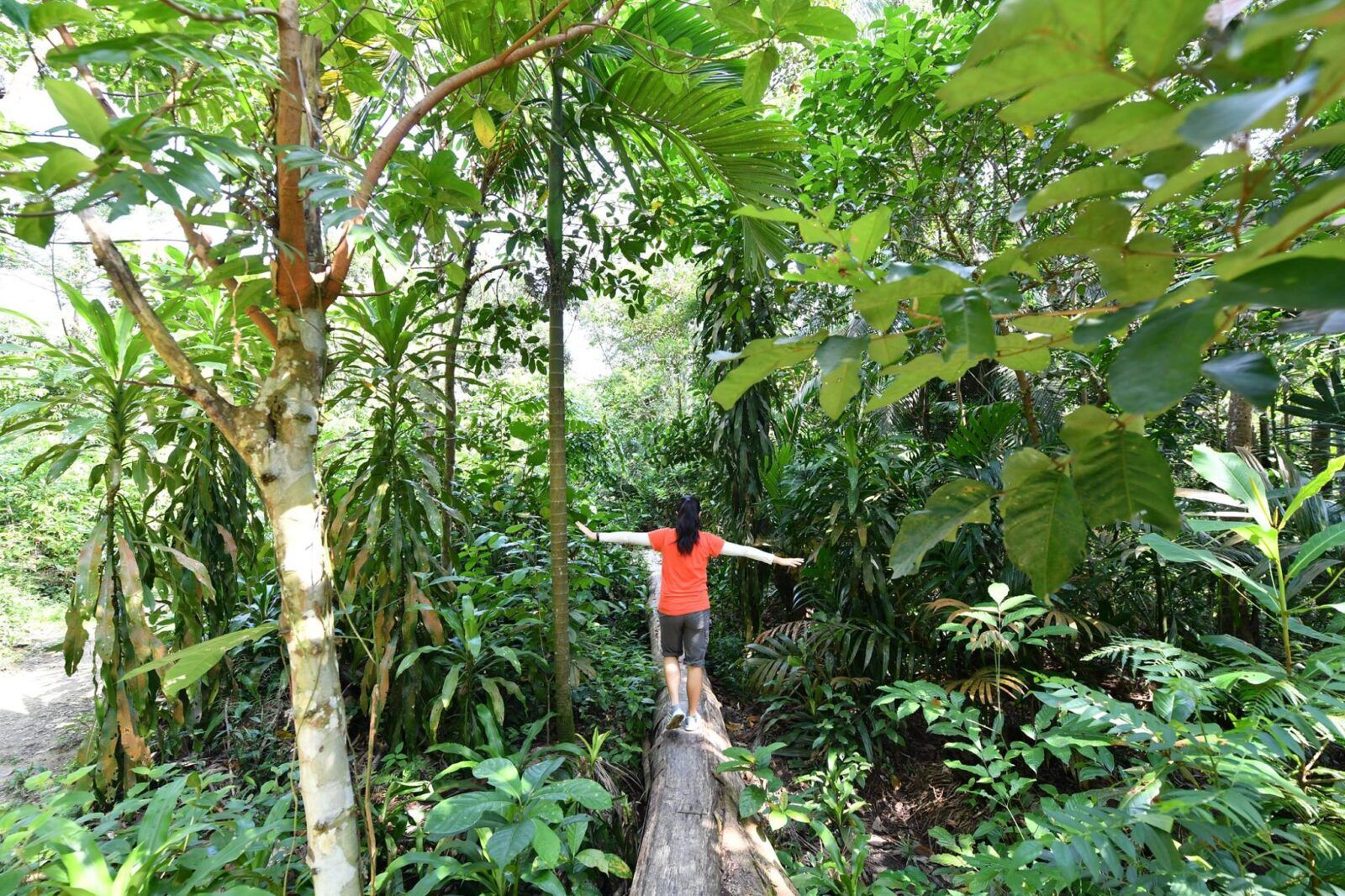 The 81-hectare Chestnut Nature Park is the largest nature park in Singapore, offering two hiking trails at 2.1km and 3.5km long. Keep an eye out for wildlife during this beautiful hike as the park is home to wild monkeys, wild boars and a number of rare birds such as the straw-headed bulbul and the brown-chested jungle flycatcher. For those who wish to explore on bike, the park has a total of 8.2km of mountain biking trails in varying levels of difficulty.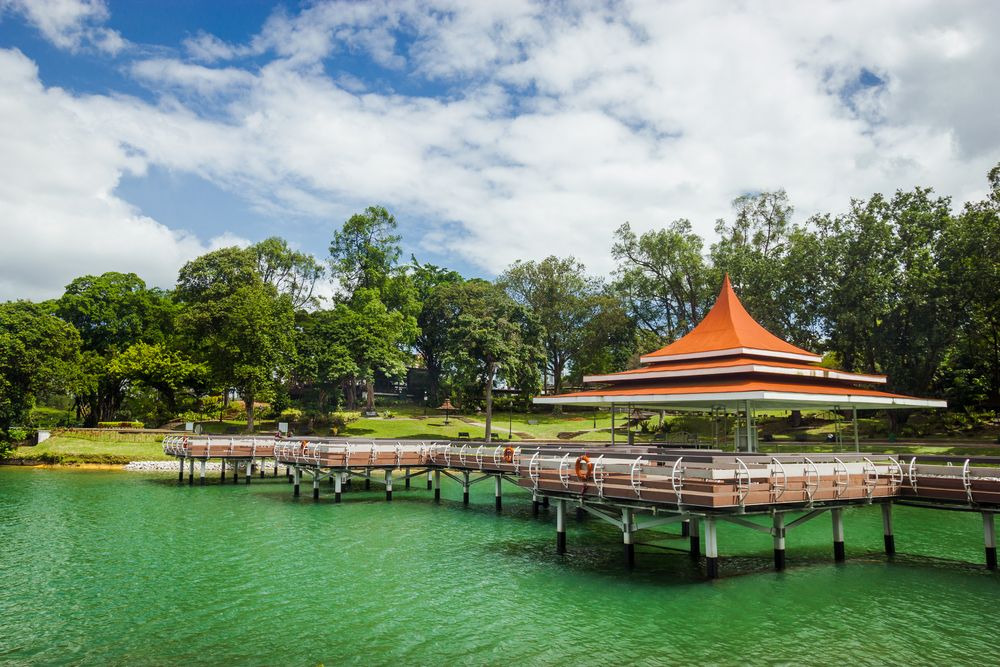 MacRitchie Reservoir Park is truly a gem for those in need of a break from the hustle and bustle of the city (and those who need pictures for the gram). A favourite among cross country enthusiasts, the 11-km MacRitchie Trails within the tropical forest is full of fun things to see and do. The star of the show is without a doubt the park's famous TreeTop Walk. Get a 360° view of the lush forest around on a free-standing suspension bridge and snap a couple of Insta-worthy pictures. Climb the spiralling staircase of the Jelutong Tower and see if you can spot the animals that live in the forest canopy. Be sure not to miss the iconic Zig Zag Bridge or the 40-metre long submerged boardwalk that is covered with ankle-deep water.
2. Go-Karting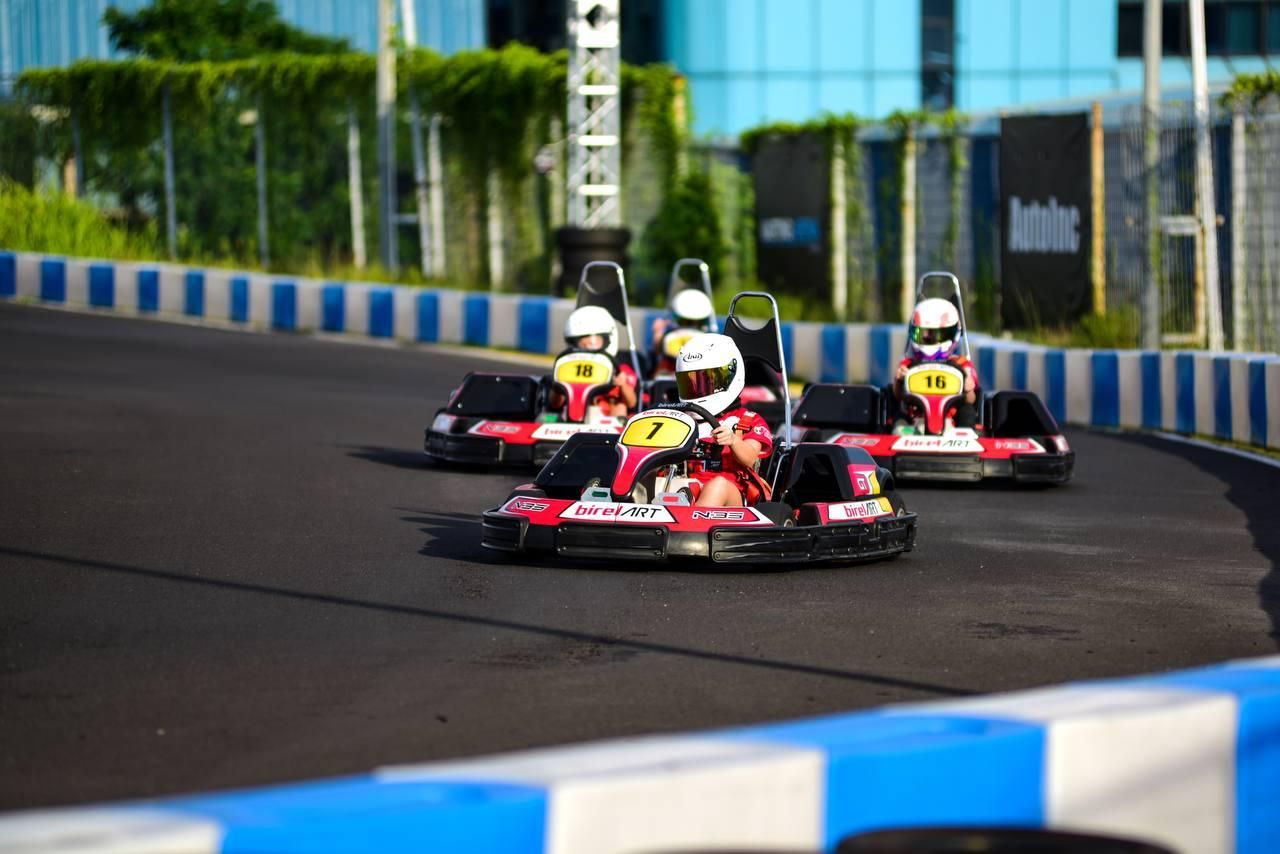 If you prefer more exhilarating outdoor activities, try go-karting. A popular destination for karting enthusiasts in Singapore, The Karting Arena has two locations, one inBukit Timah and the other in Jurong. The 500-metre Bukit Timah track is Singapore's first electric go-kart track, featuring 9 turns and uses electric-powered karts. The 700-metre Jurong track is a longer circuit with 11 turns, designed to host professional race events with track cameras and a race control room. Petroleum karts are used in Jurong, and the circuit also provides double seaters for those who prefer not to ride solo.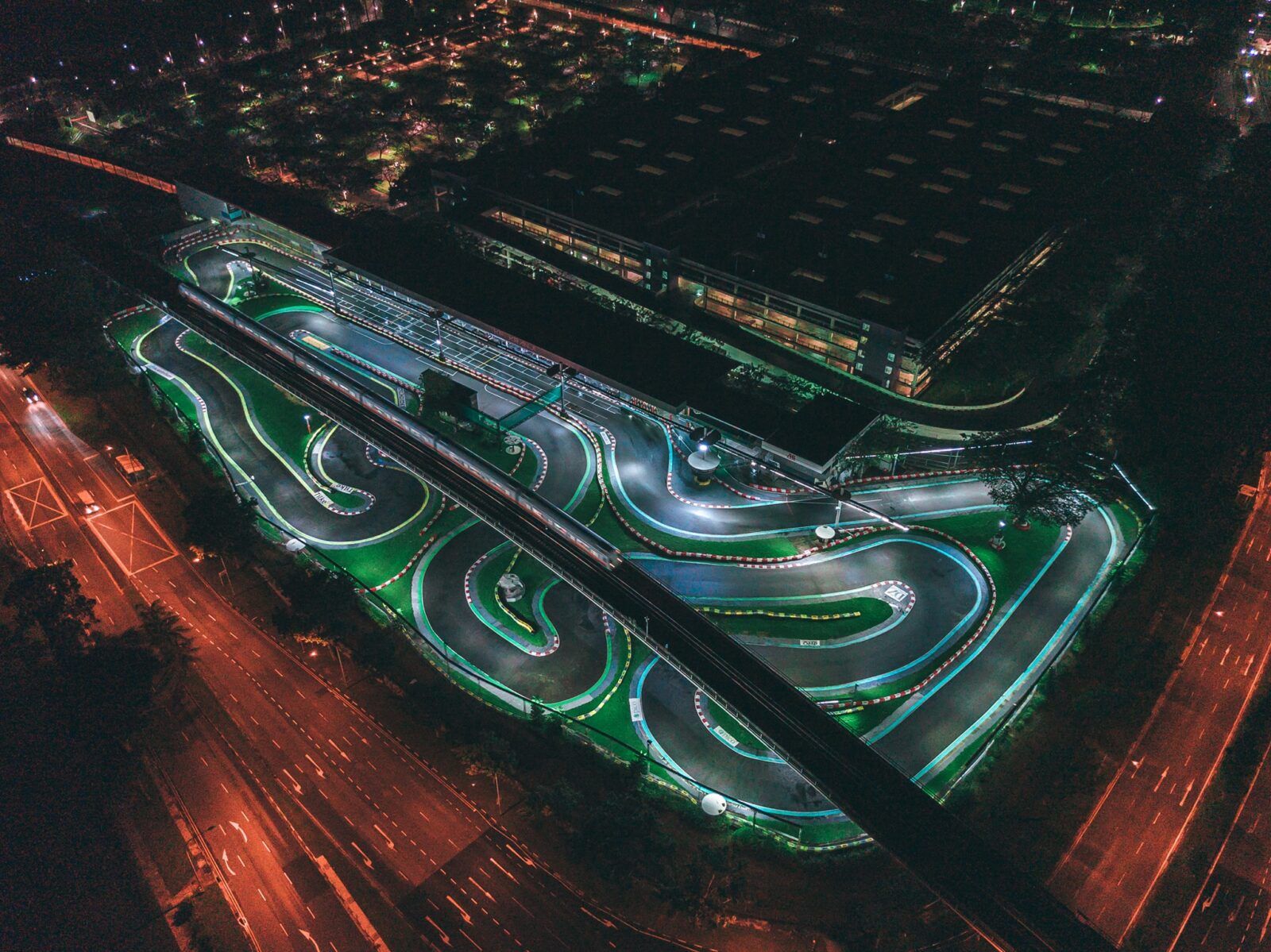 Calling all Formula One fans! Boasting a 960-metre long track designed by internationally renowned Formula One circuit designer Hermann Tilke at their Kranji circuit, KF1 Karting Circuit is the ultimate place to live out your race driving dreams! The circuit's F1-inspired lighting means night racing is also possible. To top it off, the world-class circuit is fitted with F1-style team garages and a viewing gallery that offers a bird's eye view of the entire track.
---
3. Water Parks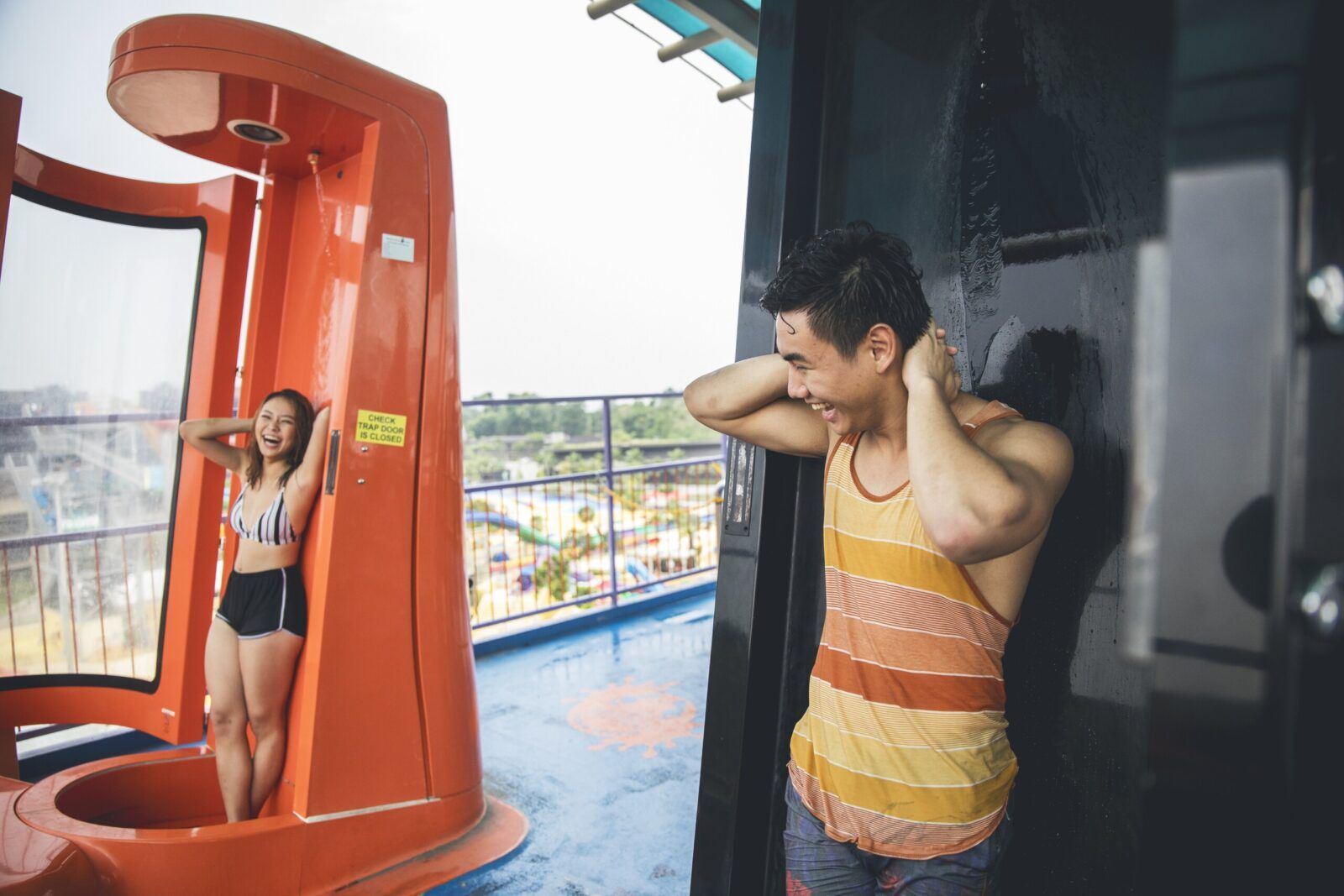 Wild Wild Wet is one of Singapore's largest water parks and one of Asia's top 10 water parks. Spanning 4 hectares and boasting 16 exhilarating water rides, the water park is a fun day out for all ages. Adrenaline junkies can go on Asia's longest water slides or free fall from an 18-metre high capsule. While most high-speed rides require a minimum height of 122cm, families with younger kids can still enjoy themselves with the range of family and kids-friendly attractions like the Tsunami Pool.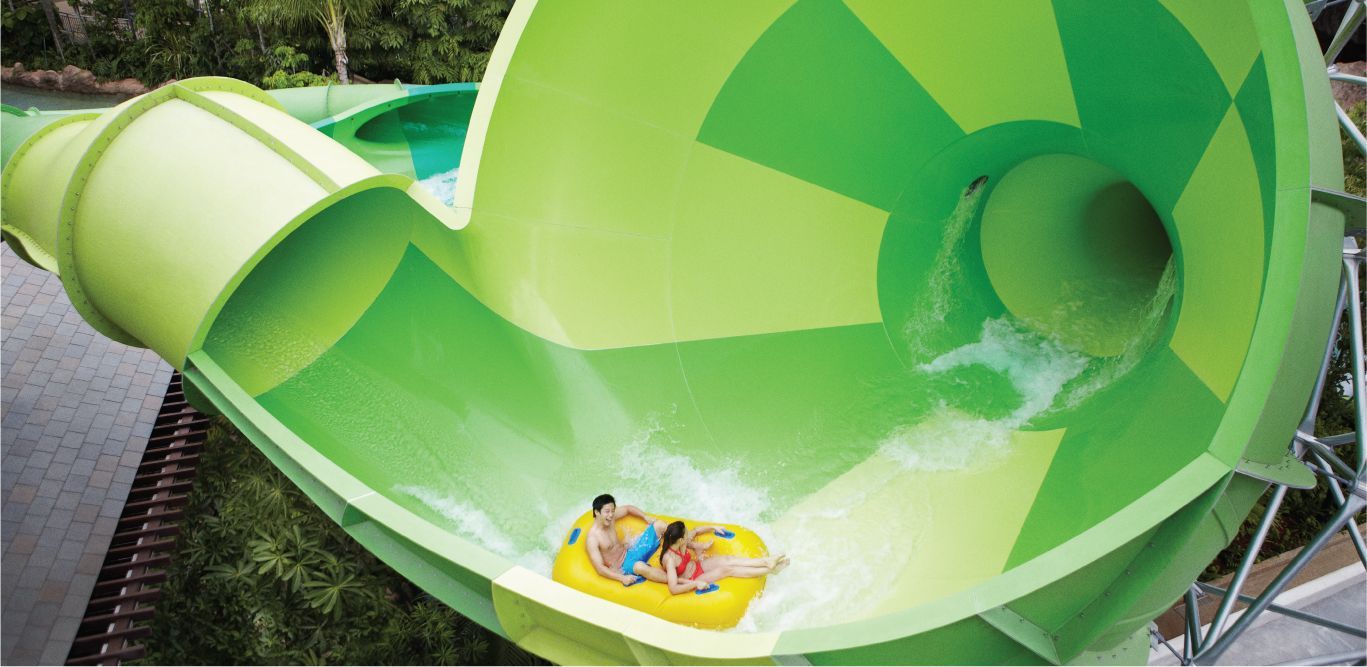 Whether you like high-speed water slides or enjoy a more relaxing time floating lazily down a meandering river, Adventure Cove Waterpark on Sentosa will tick all the boxes. The waterpark features Asia's first hydro-magnetic coaster, Riptide Rocket, that combines the powerful climbs and intense drops of roller coasters with the tight twists and turns of a waterslide. Turn the visit into a magical one with special experiences such as snorkelling with tropical fish and up-close encounters with friendly rays.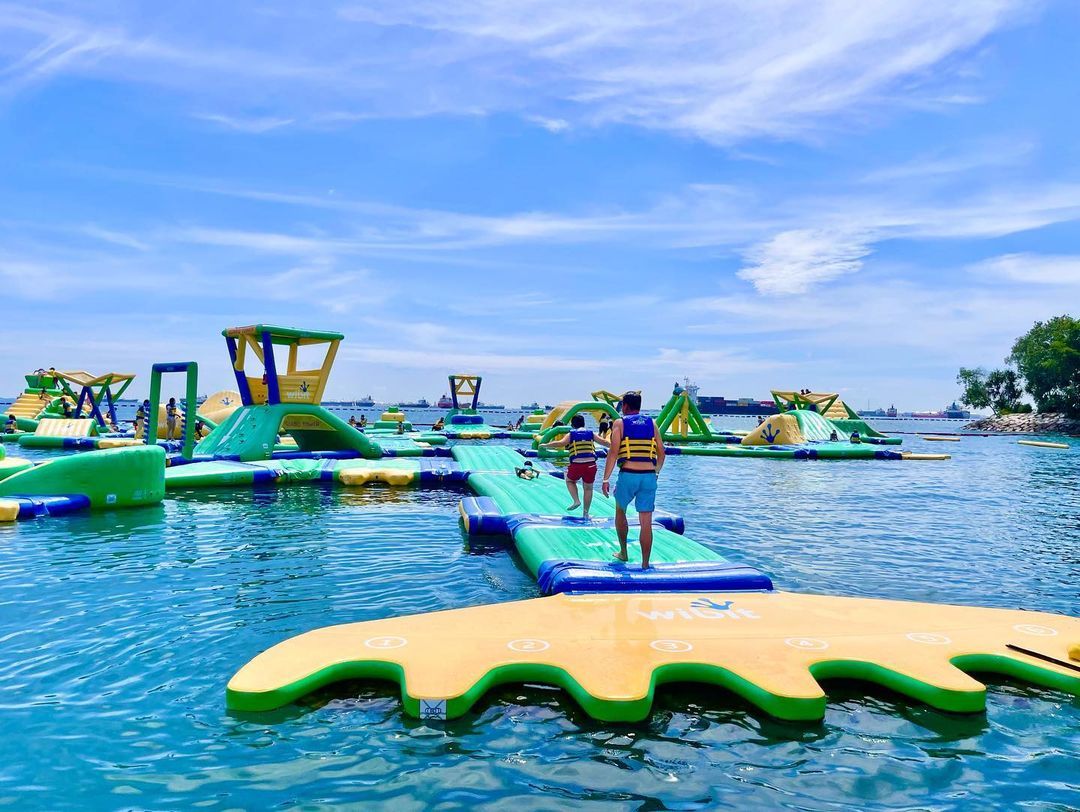 Challenge your friends at the floating obstacle course at HydroDash, Singapore's first floating aqua park at Palawan Beach. Designed to delight all ages, climb, dash, bounce, leap and slide to your heart's content with friends and families while getting a dose of adrenaline and Vitamin D. If you're lucky, you may even be greeted by otters that call the beautiful Sentosa shoreline their home.
---
4. Watersports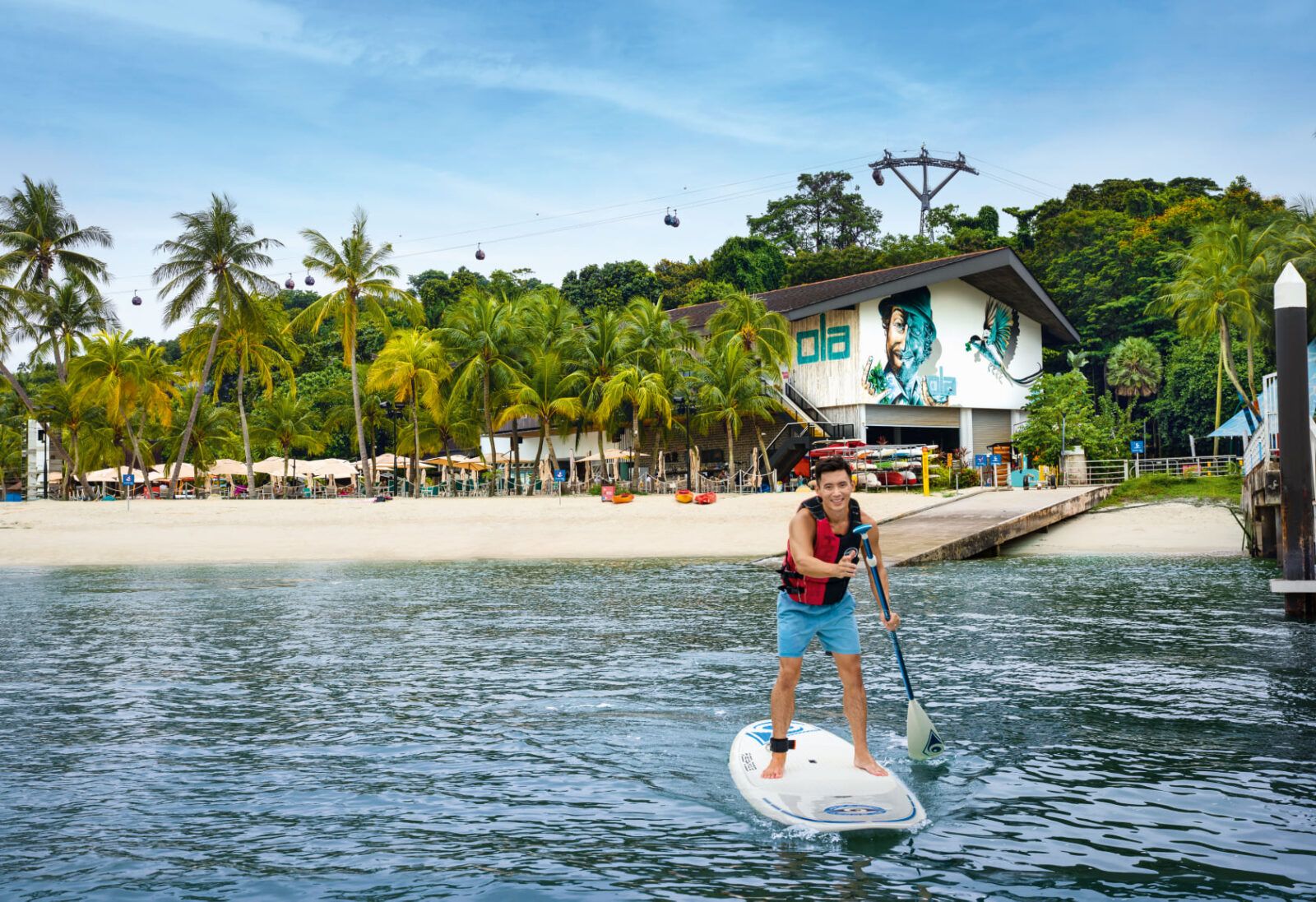 If outdoor sports is your thing, head over to Singapore's shorelines and beaches for some alternative workouts. Ola Beach Club at the Siloso Beach Walk is a watersports centre, a seafront restaurant and an event venue combined in one. Explore the tropical beauty of Singapore on a kayak or stand up paddleboard. Thrill seekers can go on a banana boat ride or a donut ride. After an excursion at sea, the beach club also offers Hawaiian-inspired cuisine such as poke bowls, Hawaiian kebabs and Huli-Huli chicken, as well as a good selection of alcoholic and non-alcoholic drinks.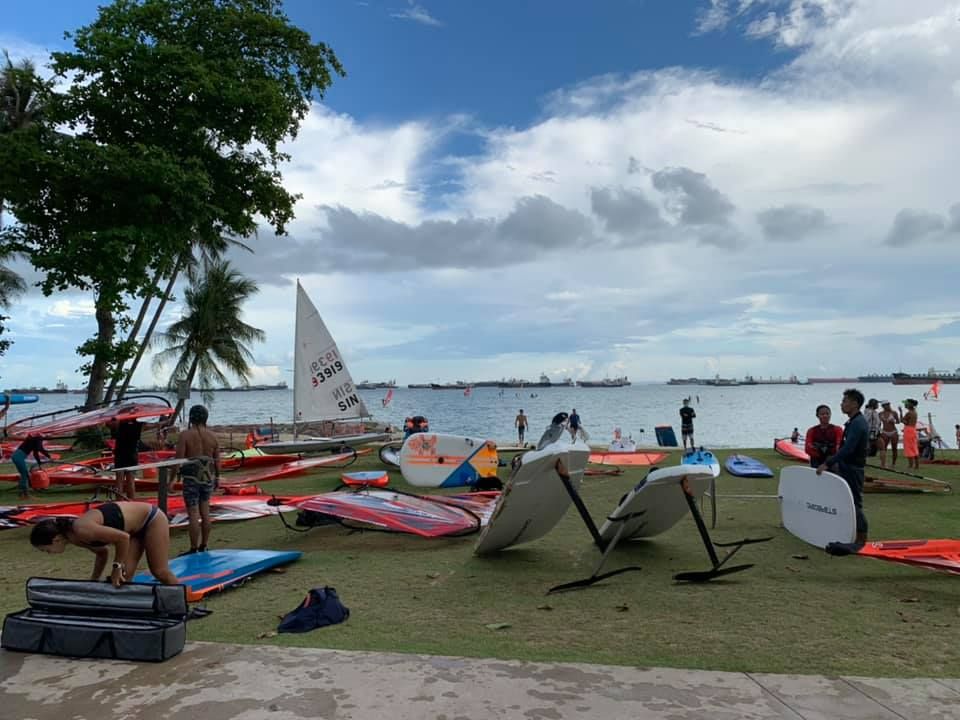 Apart from kayaks and paddleboard rentals, Aloha Sea Sports Centre on East Coast Beach also offers non-motorised sea sports courses and taster classes, including windsurfing certification course, sailing taster class, stand up paddle yoga and discovery courses for kids. There are also ride-along sailing sessions for those who'd rather sit back and enjoy the ride. Head over to the beach bar and cafe with alfresco seating to grab a quick bite before hitting the water or a craft beer after.
---
5. Outdoor Yoga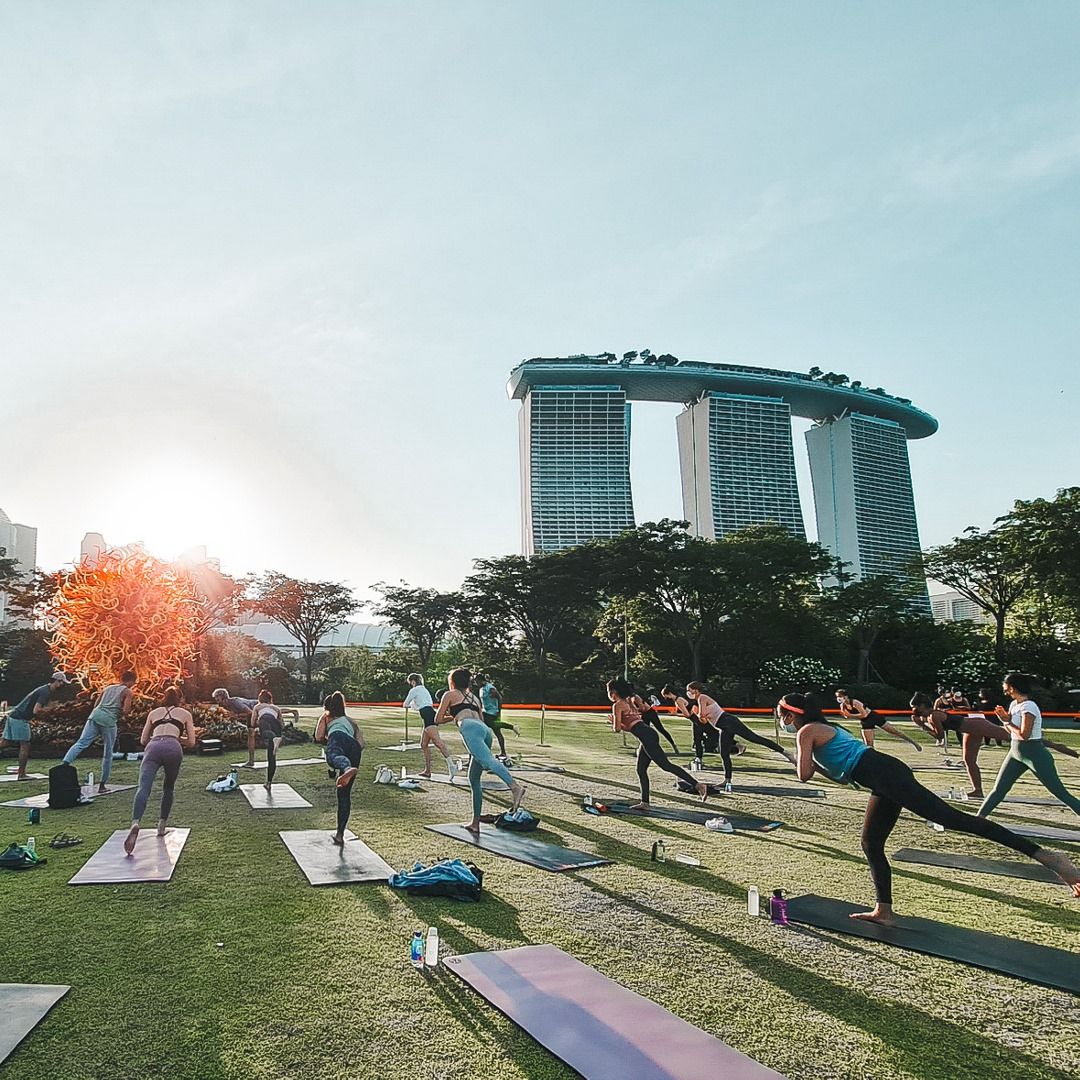 Look no further for cool outdoor activities in Singapore. Urban Yogis is set out to redefine the yoga experience for those looking for an immersive and authentic experience outside of a traditional studio setting. As a community, they believe yoga can be experienced anywhere and should be inclusive and accessible to everyone. Join one of their special events or weekly classes in all sorts of cool places around Singapore — it's a great way to explore the city. The group also organises yoga retreats around the globe for anyone interested in a fully-immersive experience.
6. Night Safari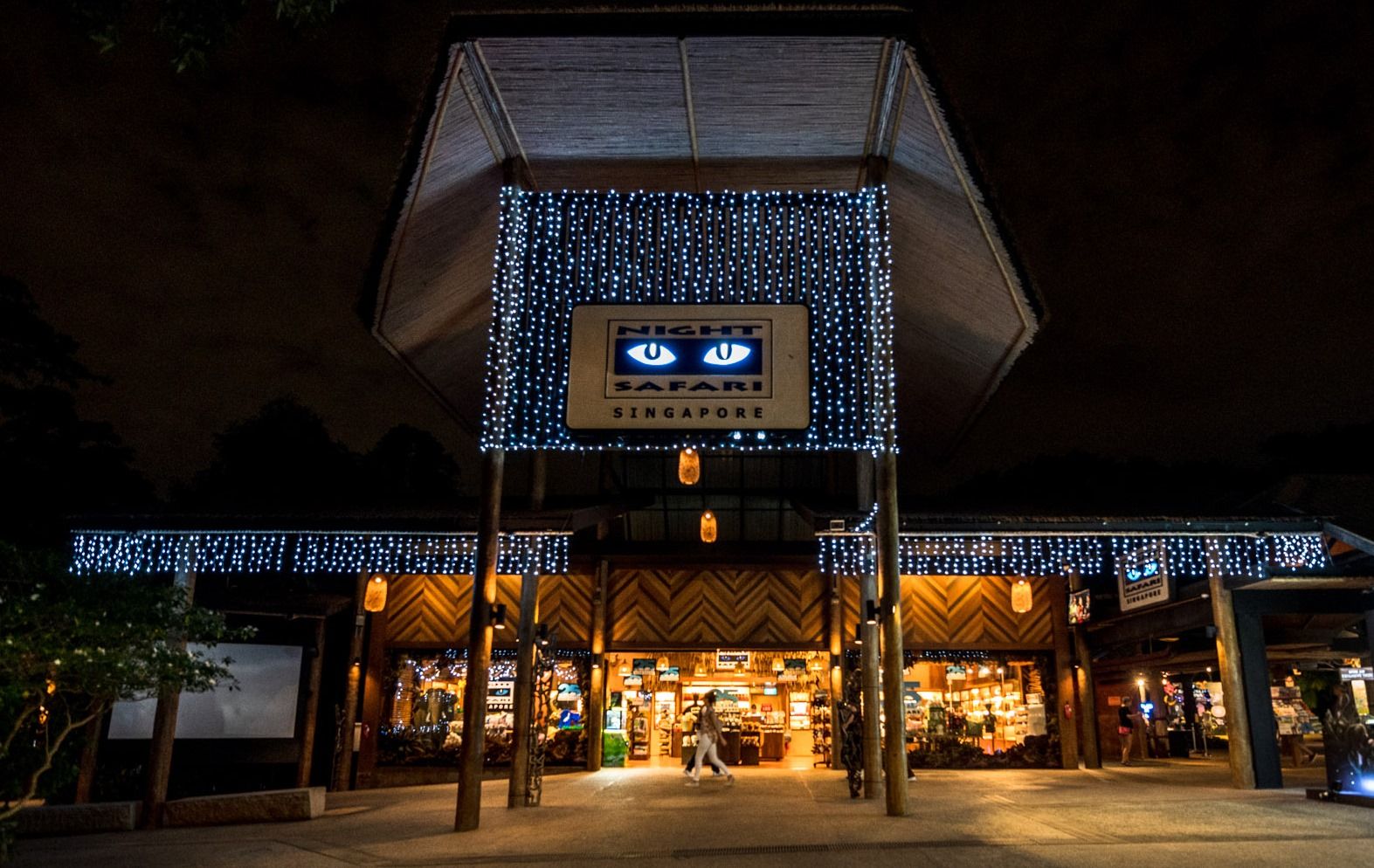 Get ready for a wild night out. Opened in 1994, Singapore's Night Safari is the world's first nocturnal wildlife park where visitors can observe nocturnal animals in their natural habitat. Hop on a guided tram ride that takes you through the six zones of the park, each representing a different geographical region of the world. Alternatively, venture through the jungle on foot, following the different trails to encounter over 100 species of animals, including some endangered species like Asian elephants, Malayan tapirs and Sunda pangolins.
7. Farm Hopping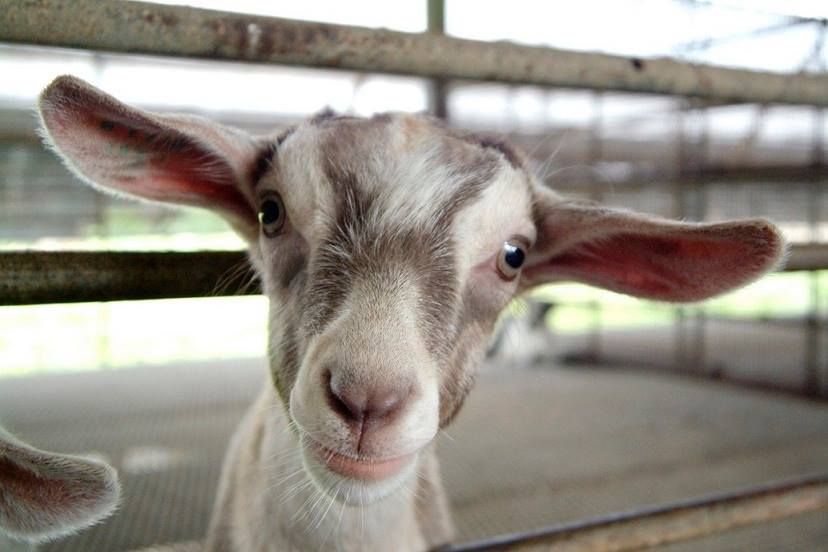 Hay Dairies Goat Farm is the only goat farm in Singapore. Opened in 1988, the farm is now home to more than 800 goats of various breeds. Farm tours are offered to the public and visitors are welcome to stroll around the working farm at their own pace as well. Catch the goat milking session, which takes place daily between 9am and 10:30am, where you will see the goats lining up to be milked at the milking parlour. If you want to get up close with the animals, you can purchase a packet of hay to feed the goats. Before you leave, be sure to buy a bottle of goat milk that comes in either original or chocolate flavour – they don't get fresher than this!.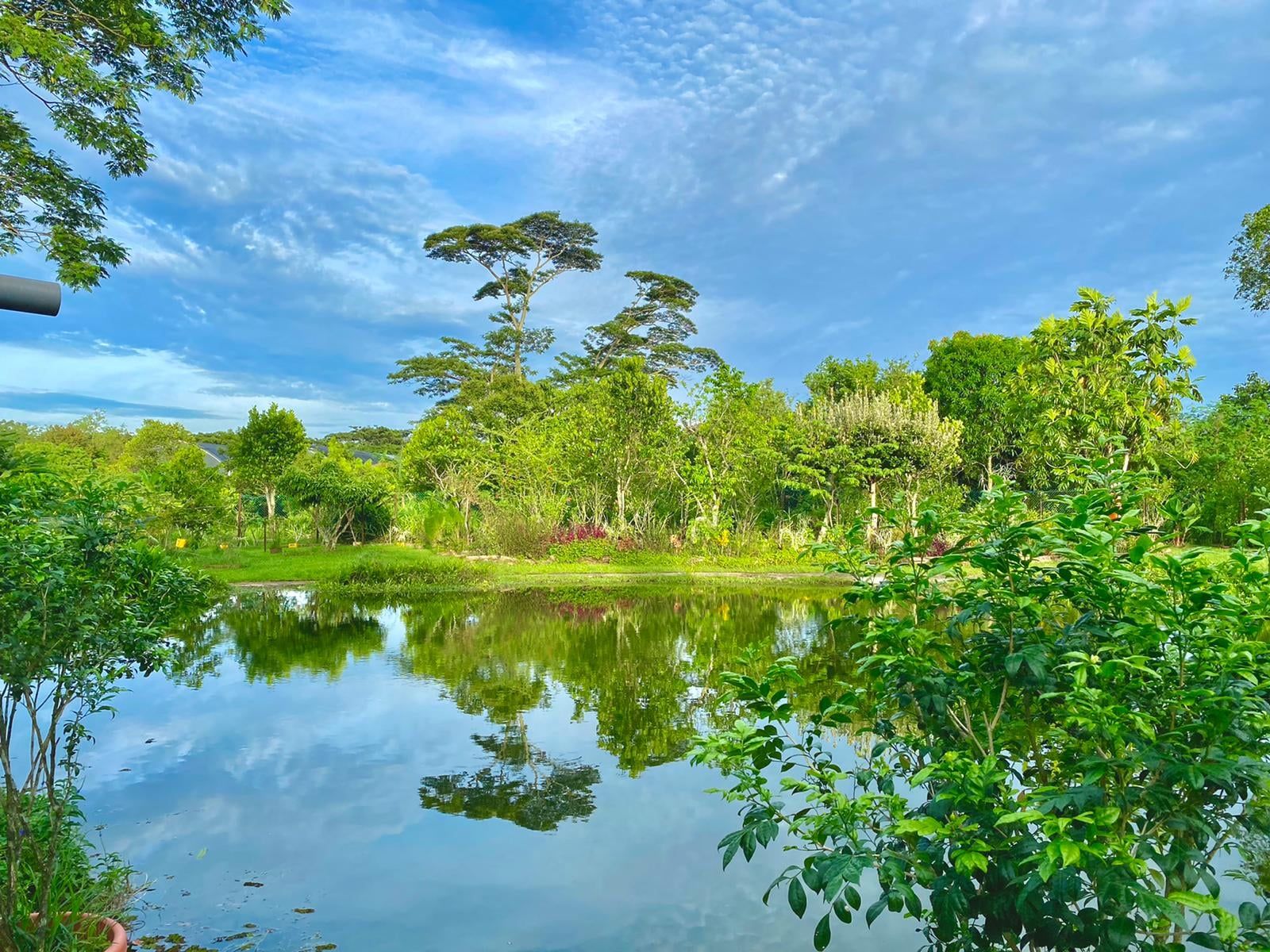 Escape the city for a digital detox at Bollywood Veggies , an urban farm set in the northwest Kranji Countryside. The 10-acre farm is the perfect place to reconnect with nature due to the rich biodiversity. Nature lovers can spend an afternoon strolling through the farm, spotting birds, frogs, fish and other reptiles and insects, and be engulfed by the tranquillity. The onsite Poison Ivy Bistro serves up down-to-earth farm-to-table food, using their very own fresh seasonal produce.
---
Explore Singapore with Lanson Place
Bask in the easy ambience of Singapore from our comfortable haven at Lanson Place Winsland. Enjoy convenient access to the best outdoor activities and hiking spots in Singapore, as well as the glitzy shopping complex on popular Orchard Road.