Shopping For Christmas in Hong Kong: What to Buy & Where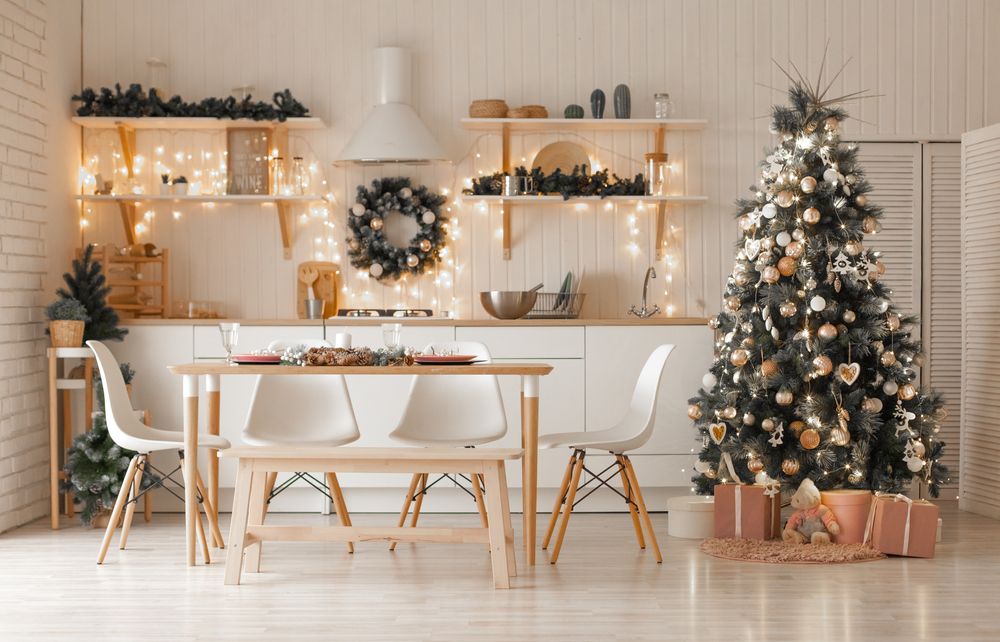 We know Christmas is slowly creeping up on us when we hear Mariah's singing in every shop we walk into. Here's a guide to shopping for Christmas in Hong Kong – from where to buy Christmas decorations to the best spots to get your hands on real Christmas trees in Hong Kong.
---
Hong Kong's Best Spots to Shop For Christmas
Christmas Decorations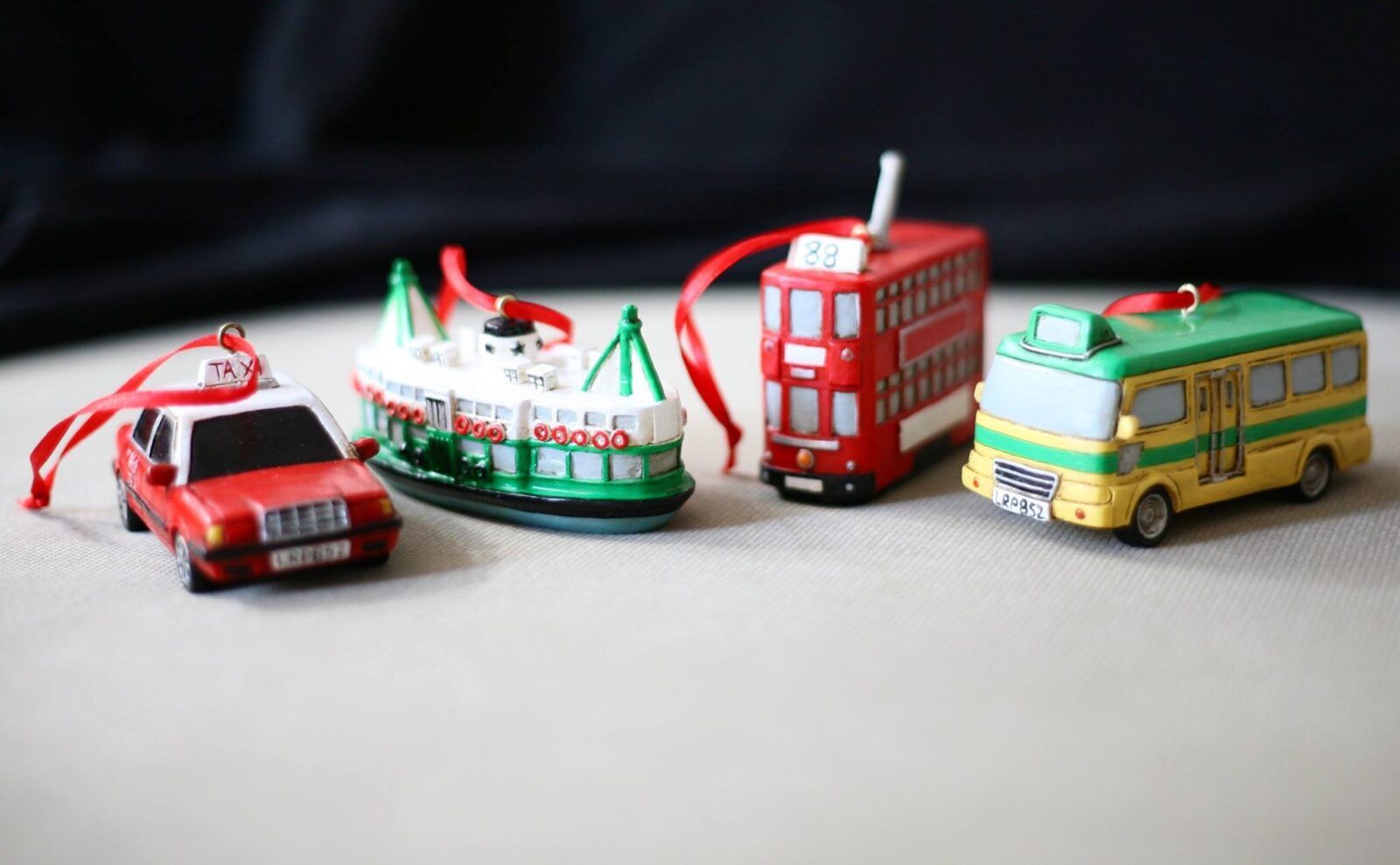 The Japanese brand is at the top of the list when it comes to looking for where to buy Christmas decorations in Hong Kong. You can find decorations that carry the modern and feminine style that the brand is most known for in its Christmas collection. If you're looking for alternative Christmas trees, Francfranc offers glass trees, glittered corn-shaped trees and a few options of desktop trees. There are also a wide variety of ornaments embellished with glitter, sequins, beads and feathers, and tree skirts made of fur, felt and tulle.
This family business is a go-to for those in search of unique Christmas tree decorations. The Lion Rock Press celebrates Hong Kong's traditions and culture through their Hong Kong Hanging Decorations collection. Decorate your tree with miniature versions of Hong Kong icons – find mahjong tiles, lucky cats, trams, the Star Ferry, mobile softee van, wonton noodles and many more, all at fairly affordable prices, starting from $120.
Part of the AEON Stores chain, Living Plaza has over 70 shops across Hong Kong, making it the easiest place to shop for Christmas decorations. Shop for anything Christmas from tree decorations, like tinsel garlands and string lights, to table-top accessories, like miniature christmas trees and snow globes. With most items in the shop priced at $12, Living Plaza is a treasure trove for those on a budget.
Sham Shui Po's Fuk Wing Street is also known as Toy Street. You'll find plenty of toy and stationery stores selling Christmas decorations and knick-knacks at bargain prices. Expect a crowd, especially on weekends, as it gets closer to Christmas as this is where locals flock to buy Christmas decorations.
---
Christmas Trees, Wreaths & Poinsettias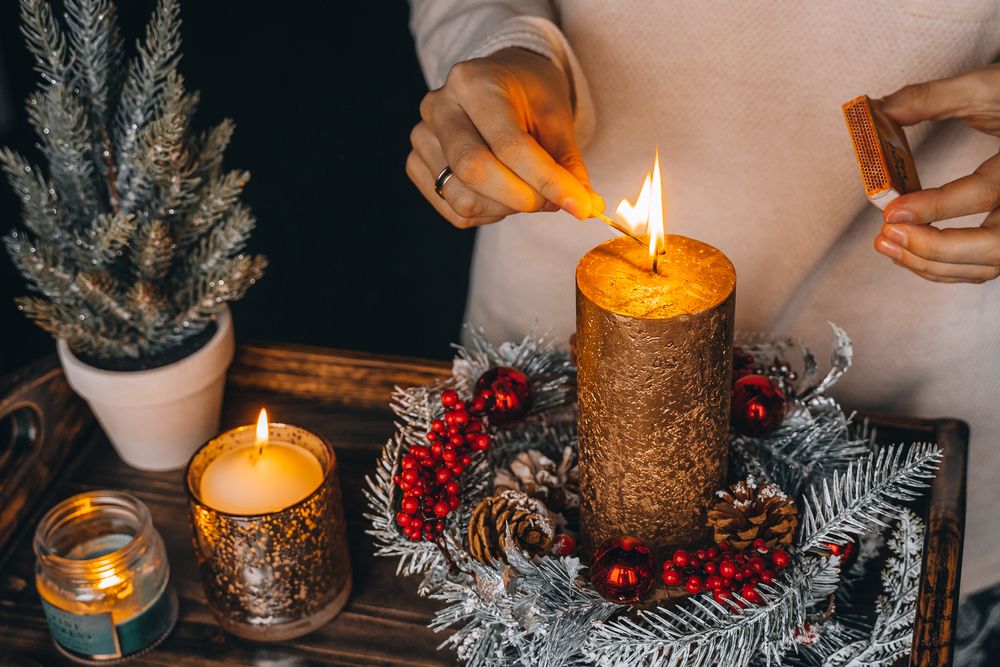 If you're looking to get a tree that will last Christmas after Christmas, the Oncor trees might just be the perfect solution. The brand has been manufacturing artificial Christmas trees for over 40 years. All their Christmas trees are made of 100% recycled PVC plastic, and each tree is made to last for 30 years or more. With over 50 tree styles — Alaska pine, cherry pine, blue spruce, douglas fir, and many more, ranging from 3 feet to 12 feet tall, there's definitely something that will float your boat. Free shipping is available to all addresses in Hong Kong.
On top of a wide selection of simplistic Scandinavian style Christmas decorations, IKEA stocks Nordmann fir that are grown in a sustainable eco-environment. On top of that, they also offer Christmas tree collection and recycle service at a cost of $200 per tree. Returned trees will then be turned into wood chips for gardening.
For those who prefer the elegant and effortless European style, Zara Home stocks a number of chic Christmas wreaths, from classic Christmas wreaths decorated with berries and sleigh bells to stylish feather wreaths dusted with a delicate touch of glitter.
This is the ultimate spot to find all your decorative plants for Christmas, from potted poinsettias to live Christmas trees shipped from all over the world. If you're looking to DIY a wreath, many shops also sell loose fresh fir branches (ranges from $50 to $120 per branch). Taking up multiple shops along Flower Market Road, Brighten Floriculture is one of the biggest retailers on the street. At the intersection of Sai Yee Street and Flower Market Road sits their monstrous multi-storey floriculture mall that sells all kinds of gardening supplies and decorations for making festive floral arrangements.
---
Festive Lights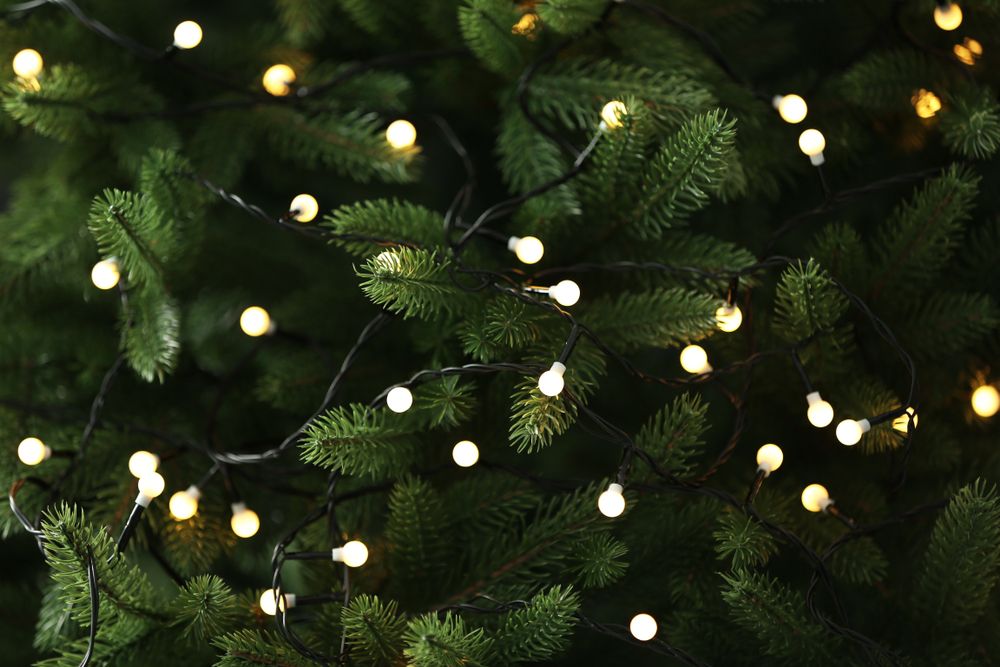 A favourite among locals and expats for their high-quality modern furnishing and decor, Indigo Living offer a generous Christmas collection that includes a range of lights such as LED-lit garlands and draping micro-lights.
IKEA offers a variety of seasonal lighting at reasonable prices. Easily decorate your window sills with star-shaped pendant lamps, or place a couple of LED candles to infuse your dining table with the festive mood.
Whether you're looking for cascading lights to hang at your window or novelty string lights to light up your tree, you would most likely find it at Typo for less than $200.
A mecca for all things electronic in the heart of Sham Shui Po, Apliu Street is filled with shops selling all sorts of gadgets, from vintage cameras to all types of lighting. Best yet, you'll be sure to find a bargain. You can find USB-powered string lights for as little as $30.
---
Christmas Food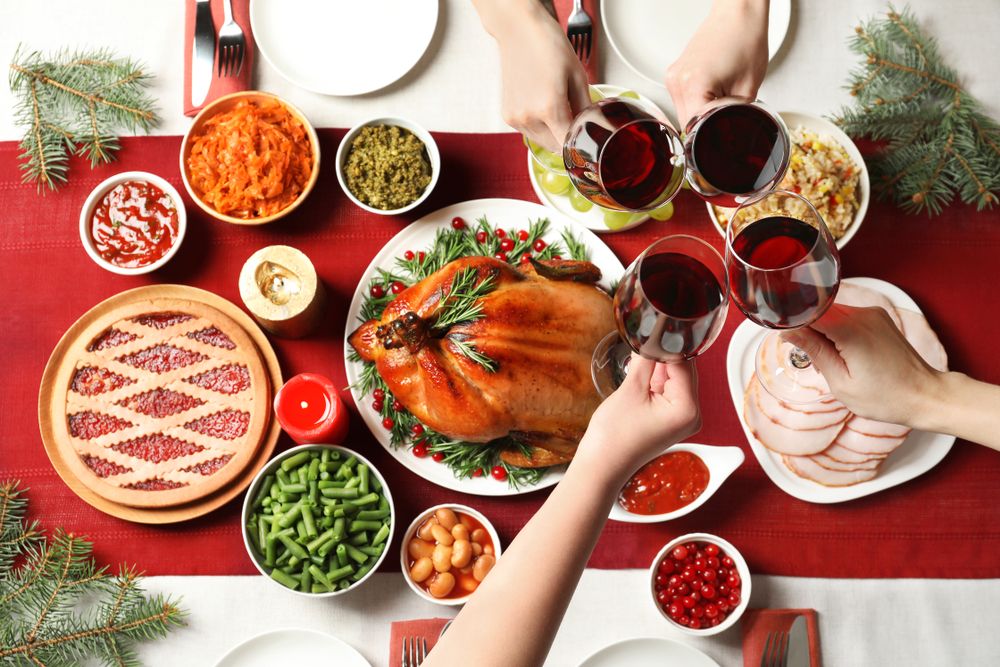 City'super is the one-stop shop for Christmas dinner shopping for those who only have time for one trip to the market. The premium supermarket sells everything you need to stage a spectacular Christmas party. You'll find 6 to 24lbs frozen turkeys that come with defrosting and marinating service, stuffing and vegetable sides, as well as fine foods like truffle, foie gras, caviar, cold cuts, cheeses, and other Christmas party essentials like gingerbread house kits, panettone, and partyware.
Not everyone is a masterchef. For those of us who aren't blessed with skills in the kitchen, M&S food stores are our knights in shining armour. The stores pack ample pre-cooked or frozen British classics and other festive delicacies that are perfect for a sumptuous Christmas lunch or dinner: mince pies, roasted beef or turkey breast, Yorkshire puddings, mulled wine spices and more. All that's left is popping them into the oven to cook or reheat. They also offer plenty of chocolate gift sets, hampers, wines and advent calendars. With their newly launched mobile app, all your Christmas groceries are just a click away.
You can order both cooked and uncooked turkey from this artisanal butcher shop, alongside other meats, such as homemade sausages and different cuts of grass-fed beef and Welsh lamb. They also sell a range of classic European charcuterie like guanciale, black pudding, chicken liver pâté, pork rillettes and saucisson, perfect for making canapés and appetisers.
Feather & Bone prides itself in its offering of top-quality meat and market-fresh produce. Find roast centrepieces, from turkey to wagyu, traditional sides and sauces, cheeses, wine and classic desserts like Christmas pudding. The butcher/deli also offers gourmet hampers that are ideal Christmas gifts for the foodies.
The large supermarket chain sells frozen whole turkey as well as boneless turkey breast from Norbest and Butterball. With over 300 outlets across Hong Kong, ParknShop is one of the most accessible spots to get your hands on some turkey.
---
Christmas Crackers & Cards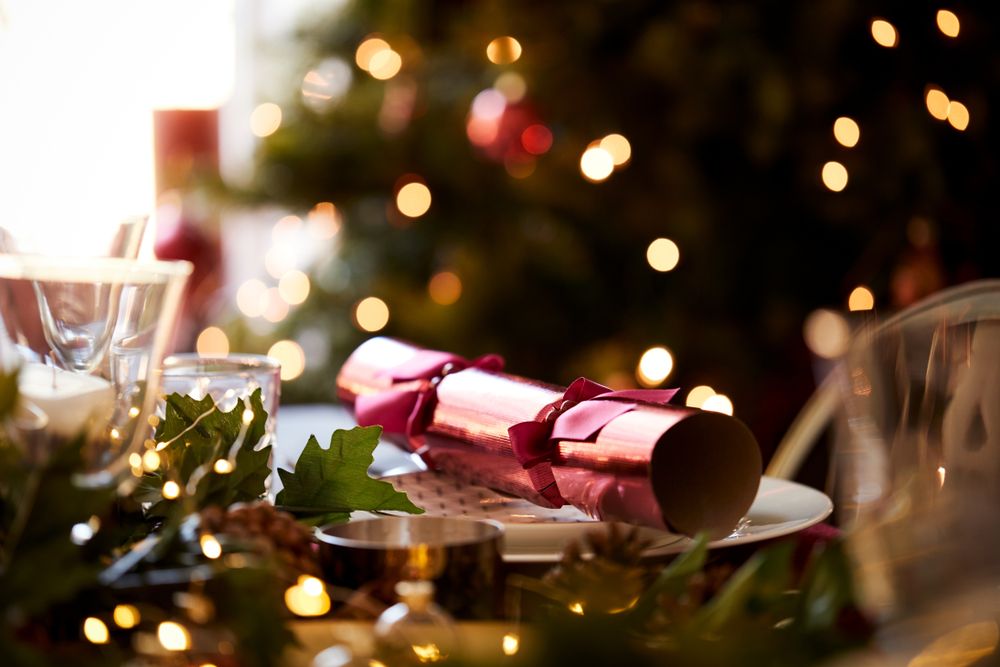 Alongside a wide selection of Christmas cards and lifestyle products that are great for some last-minute Christmas gift shopping, Bookazine also stocks up a number of Christmas cracker sets like Hong Kong themed crackers, Nutcracker crackers and confetti crackers.
One of the best-known greeting cards manufacturers, Hallmark has 14 shops across Hong Kong in major malls and department stores, as well as one in the Hong Kong MTR station.
Expect to find high-quality paper products and unique stationery sourced from all around the world at this boutique stationery shop. Find everything you need to send your love to those around you this Christmas — cheeky hand-illustrated Christmas cards, wrapping paper, gift bags and boxes, gift tags, wax seals and ribbons.
---
Celebrate Christmas at Two MacDonnell Road
Christmas is the best time to get together with family and friends. Elevate your Christmas experience with Lanson Place. Treat yourself and your loved one to a Christmas staycation at Two MacDonnell Road. Get together with friends at café bar on 8 to celebrate the festive season with our latest Merriest Celebration at Two MacDonnell Road offer.