Guide to the Best Hawker Centres in Singapore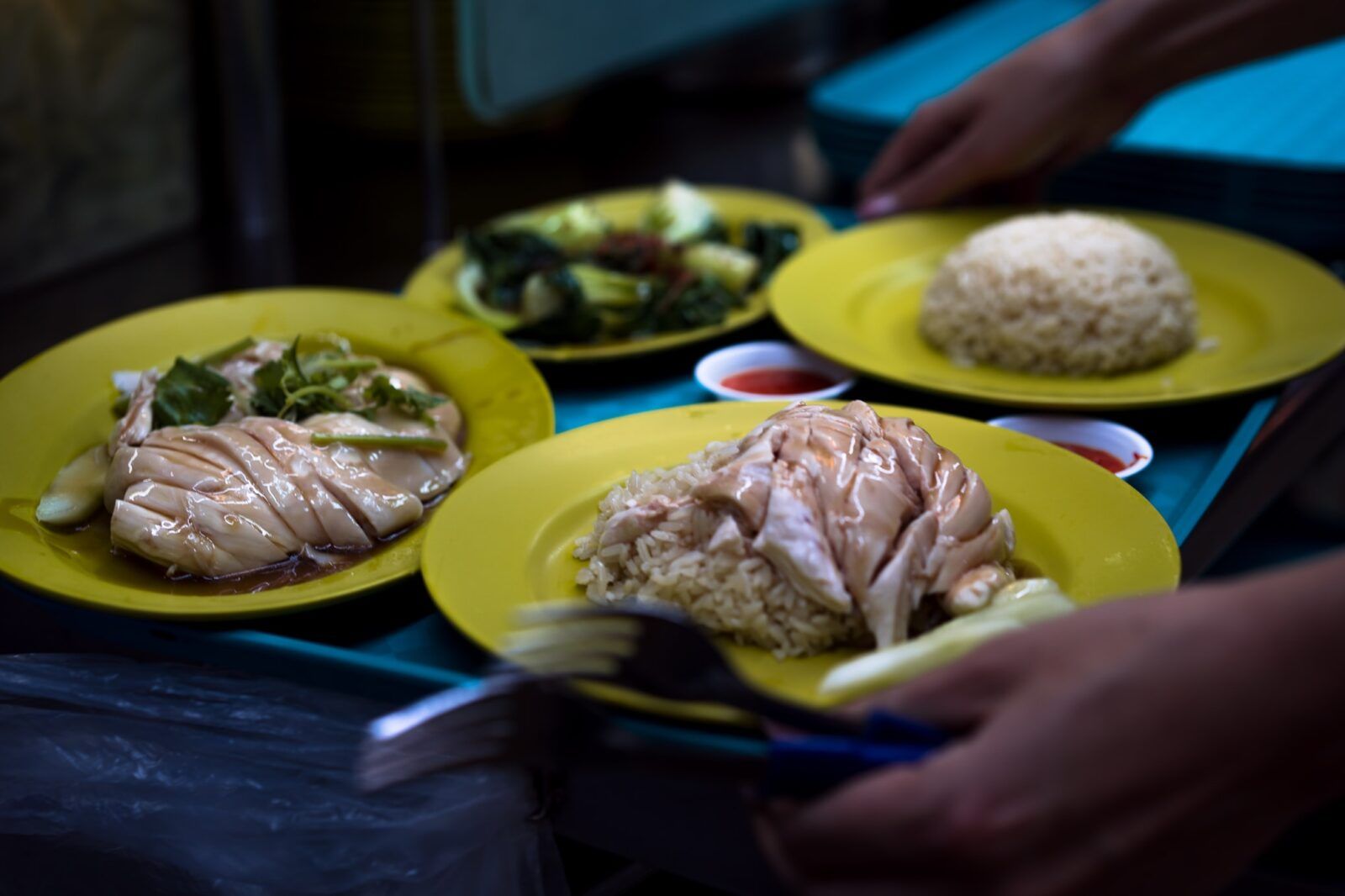 A visit to Singapore just isn't complete without eating in at least one of Singapore's world-famous hawker centres. Scattered throughout the city, you can be sure to discover a dish or more that will fit your taste buds and everyone else's you bring. The hawkers are not just for tourists or foreigners either. An estimated 80% of Singaporeans eat out at a hawker centre more than once a week. The wide array of affordably priced food has endeared itself to the very essence of the Singaporean lifestyle. So much so that Singapore's hawker culture has been inscribed and recognised internationally with a UNESCO status. Visit one of these open-air complexes and taste dishes that come from different cultures of Singapore's history. Here are our picks of the best hawker centres in Singapore.
---
1. Maxwell Food Centre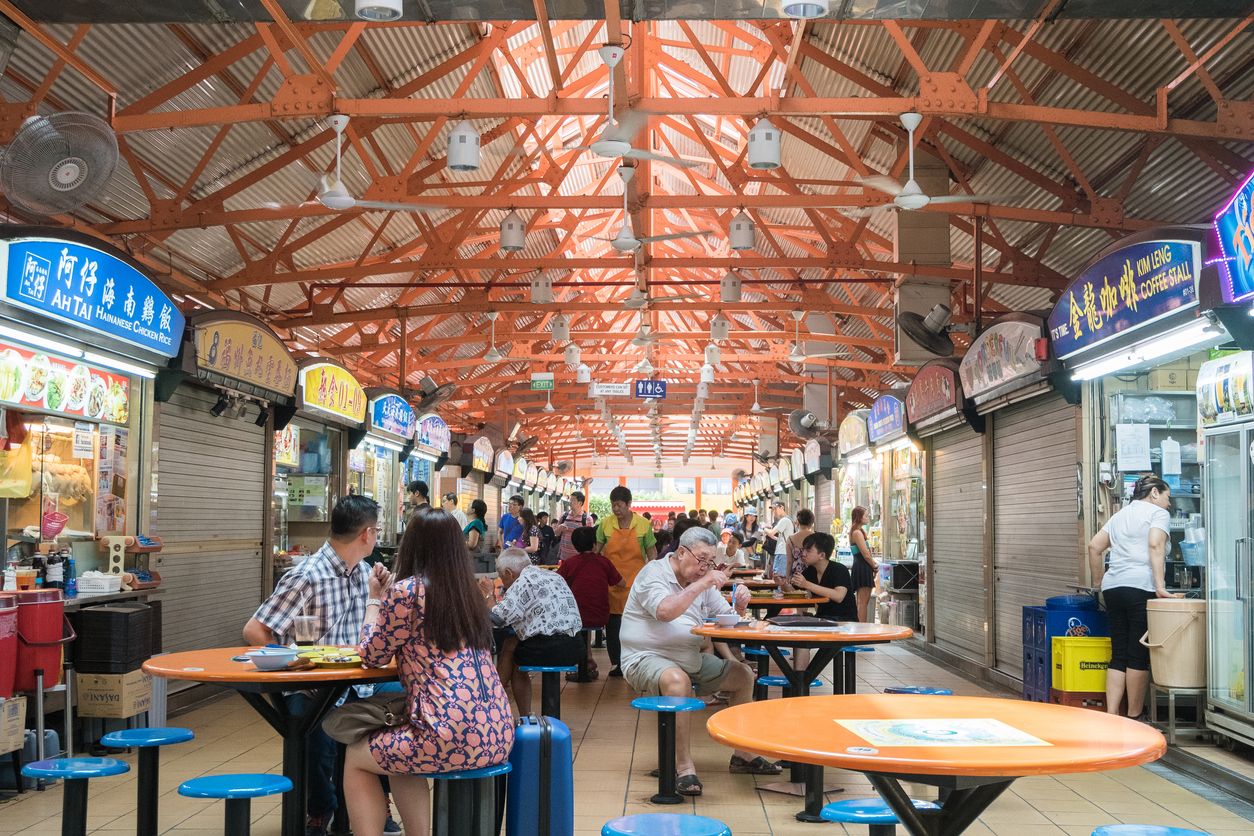 Maxwell Food Centre is home to some of Singapore's best hawker stalls. It is highly loved by both locals and tourists. Though the lines may be long, the food is worth it. Check out Jina Hua Fish Soup (#1-77) for individual servings of piping hot fish soup. In the last 20 years, they have perfected the art of fish soup. If you're hungry, order the grouper fish head noodles which bring forth a surprising depth of flavour that will warm your soul. Head to Maxwell Fuzhou Oyster Cake (#1-05) to supplement your main meal. As one of the last remaining places that make Fuzhou oyster cake the traditional way, foregoing this dish in your visit is a definite amiss. Each oyster cake is made by hand. Rice batter is stuffed with cilantro, minced meat, fresh prawns, and oysters. Every bite is a delight with its crispy outside and soft inside. You can even add some chilli sauce for that extra zing.
---
2. Chinatown Complex Market & Food Centre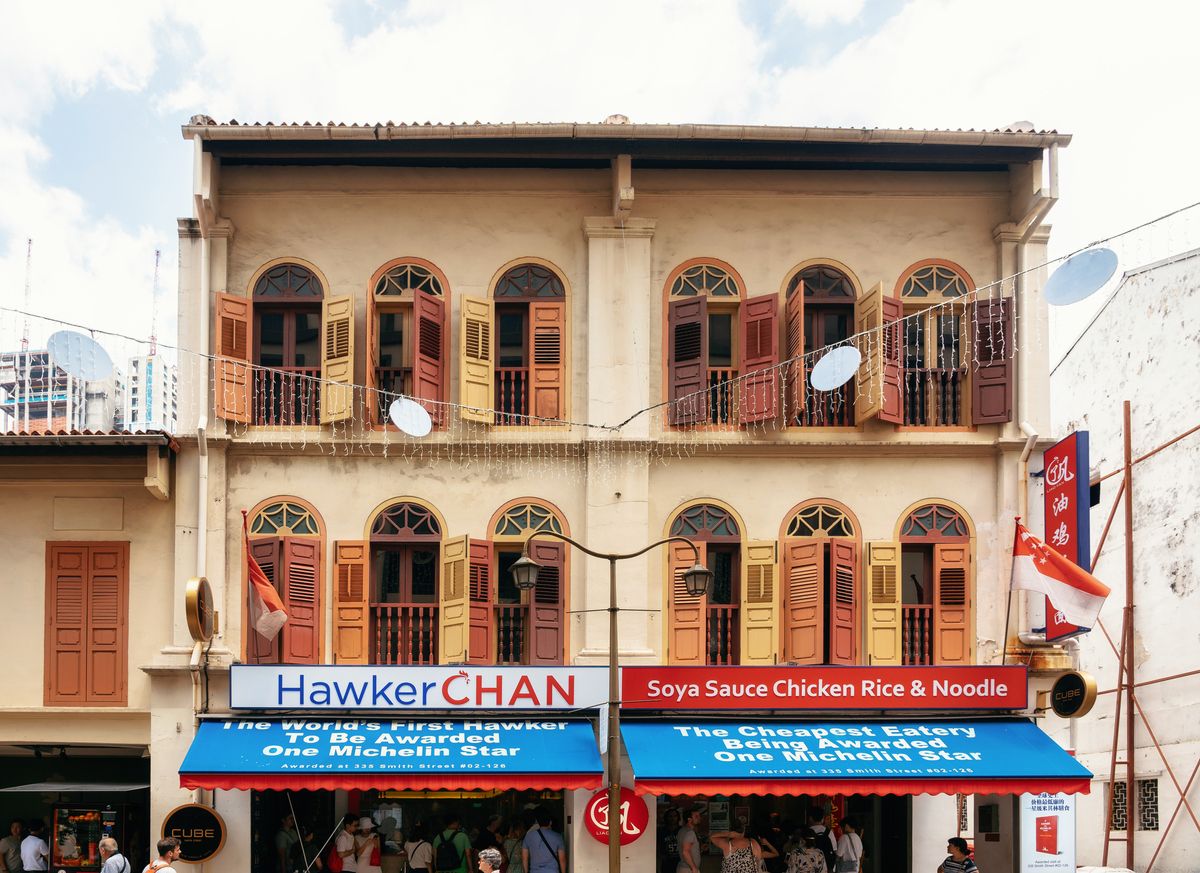 Featuring over 260 food stalls, Chinatown Complex Market & Food Centre is one of the largest and best hawker centres in Singapore. It is also recognised as the home of the world's first Michelin hawker stall. You can never go wrong with a good plate of chicken rice. Liao Fan Hawker Chan (#2-126) takes it to a whole new level. The succulent sweet chicken is paired with flavourful rice. Even though the store has since expanded to all over the world, the original store at Chinatown Complex Market & Food Centre is still where the best magic happens. Lian He Ben Ji Claypot (#2-198) is another favourite. Lines may be up to an hour-long, but it is well worth the wait. Their clay pots are packed with a punch of flavours with chicken, duck liver sausage, pork belly, slivers of salted fish, and lap cheong (Chinese sausage) sitting upon a bed of fluffy yet firm rice. Don't forget to scrape the bottom for crispy rice that provides a new perspective to the dish.
---
3. Old Airport Road Food Centre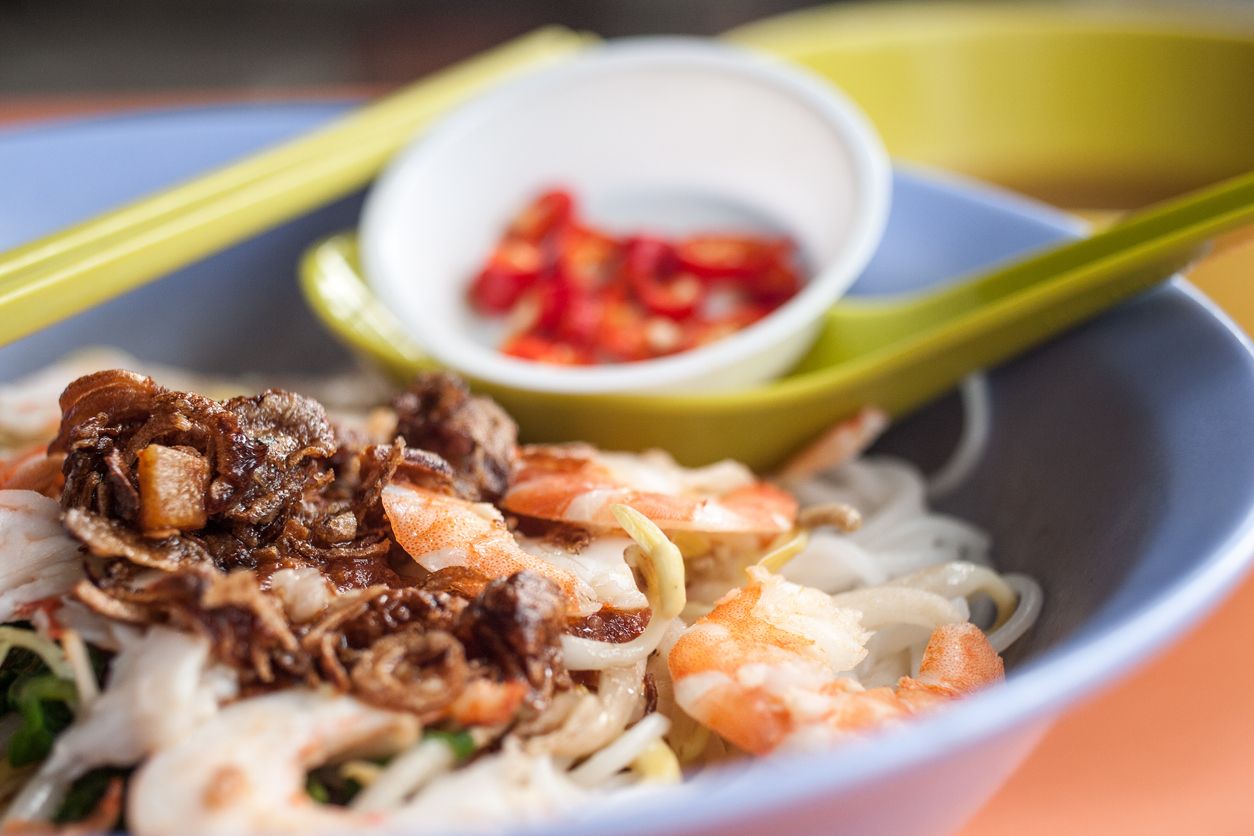 One of the most popular foodie gathering spots, Old Airport Road Food Centre is the epitome of Singapore's hawker culture. This centre was constructed back in 1972 as a permanent home for street hawkers. Let your nose guide you to the rich and aromatic scent radiating from the broth at Whitley Road Big Prawn Noodles (#1-98). Get the made-to-order prawn noodles and savour the fresh and juicy prawns, fried shallots, beansprouts and firm noodles. Once that first taste hits your tongue, you would not be surprised to learn that this store has become one of Singapore's top purveyors of the dish. Start the meal at Toa Payoh Rojak. Order the rojak, a simple dish of sweet pineapple, cucumber, crunchy turnip, beansprouts, dough fritters, and more slathered in a sort of gravy. The crisp texture of the ingredients adds dimension to the flavour bombs.
---
4. Tekka Market Food Centre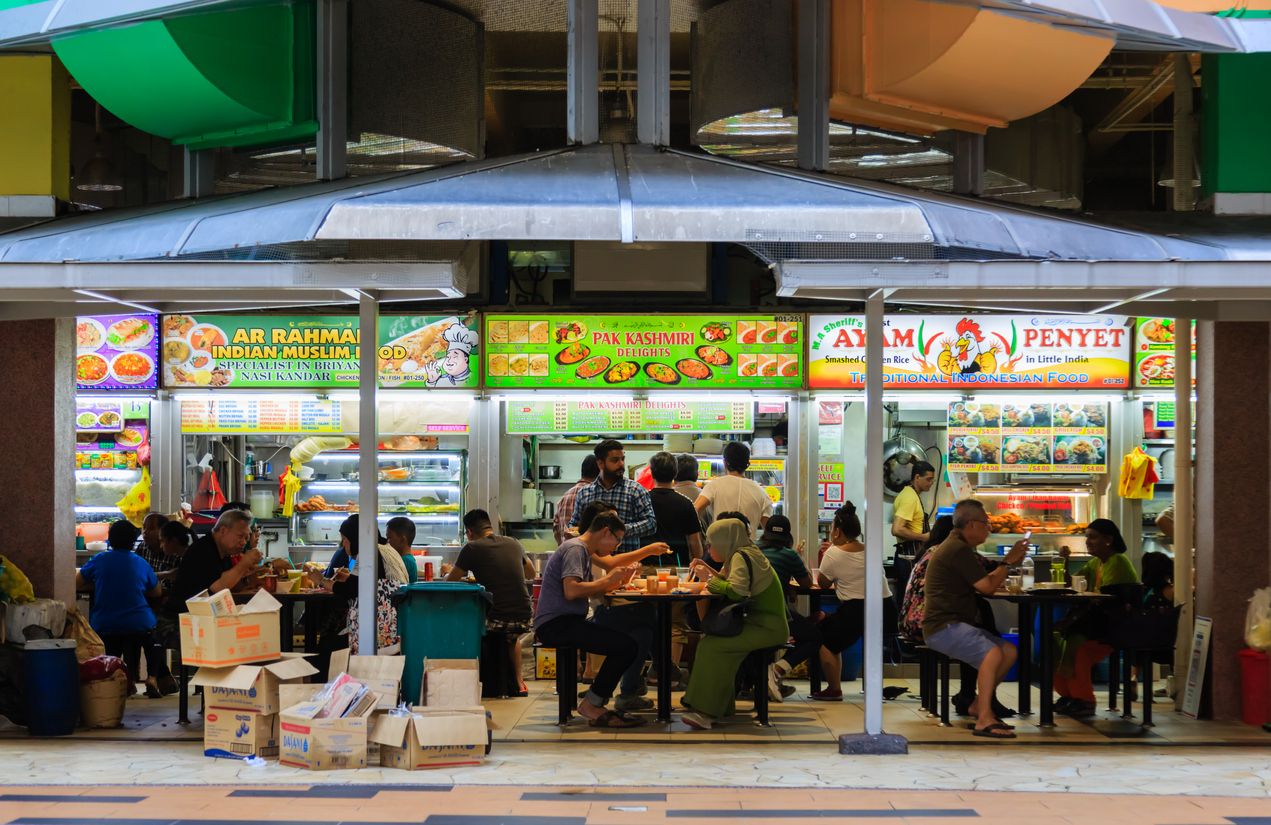 Nestled right within the Little India community, Tekka Market Food Centre is the Indian food heaven. There are other cuisines from different influences in this market, but you will not be getting the full experience if you don't at least try a masala dosa at Sri Tiffin Stall (#1-224). The thin crispy pancake is wrapped around an earthy mashed potato filling. End the meal with the feathery texture and sweet taste of Appam, a dessert made with sugar and coconut shavings. Not feeling like a dosa? Head towards Allauddin's Biryani (#1-232) instead. This historic Michelin-recommended storefront is a well-known biryani specialist with a history of more than 50 years. The classic chicken biryani set will leave you wanting more.
---
5. Tiong Bahru Market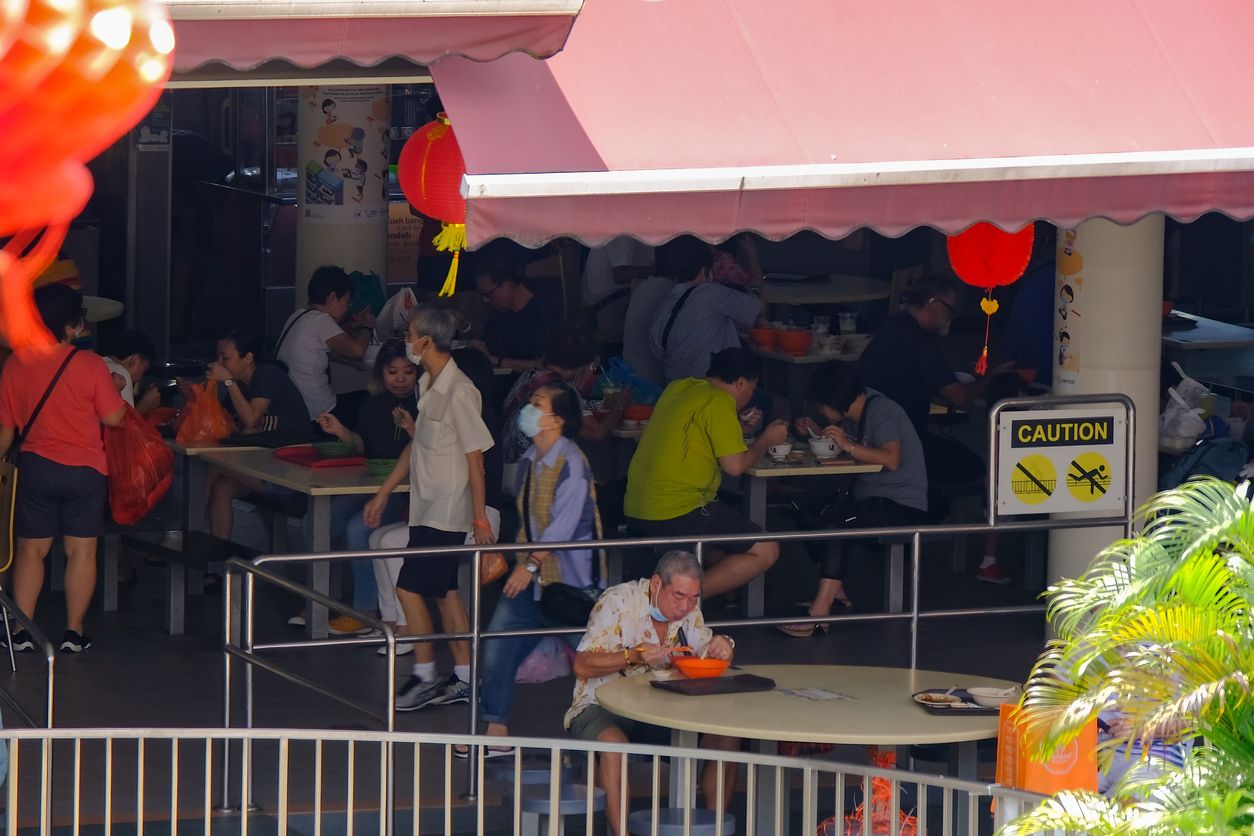 All of the local favourites can be found at the Tiong Bahru Market. Recently renovated, this has become one of the cleanest and most spacious hawker centres in Singapore. The airy and comfortable atmosphere perfectly complements the food offering. Start the day right by ordering a water rice cakes topped with flavourful preserved radish and chilli sauce at Jian Bo Chwee (#2-05). This quick breakfast option is best for those on-the-go. For something a little more filling, head towards 178 Lor Mee (#2-23) for a warming bowl of lor mee. Featured in local TV food programmes, this stall stands out from others that make the same dish with its use of shark meat instead of fish. By balancing the spicy flavours with the gently savoury sweetness, it is no wonder why there are always queues.
---
6. Newton Food Centre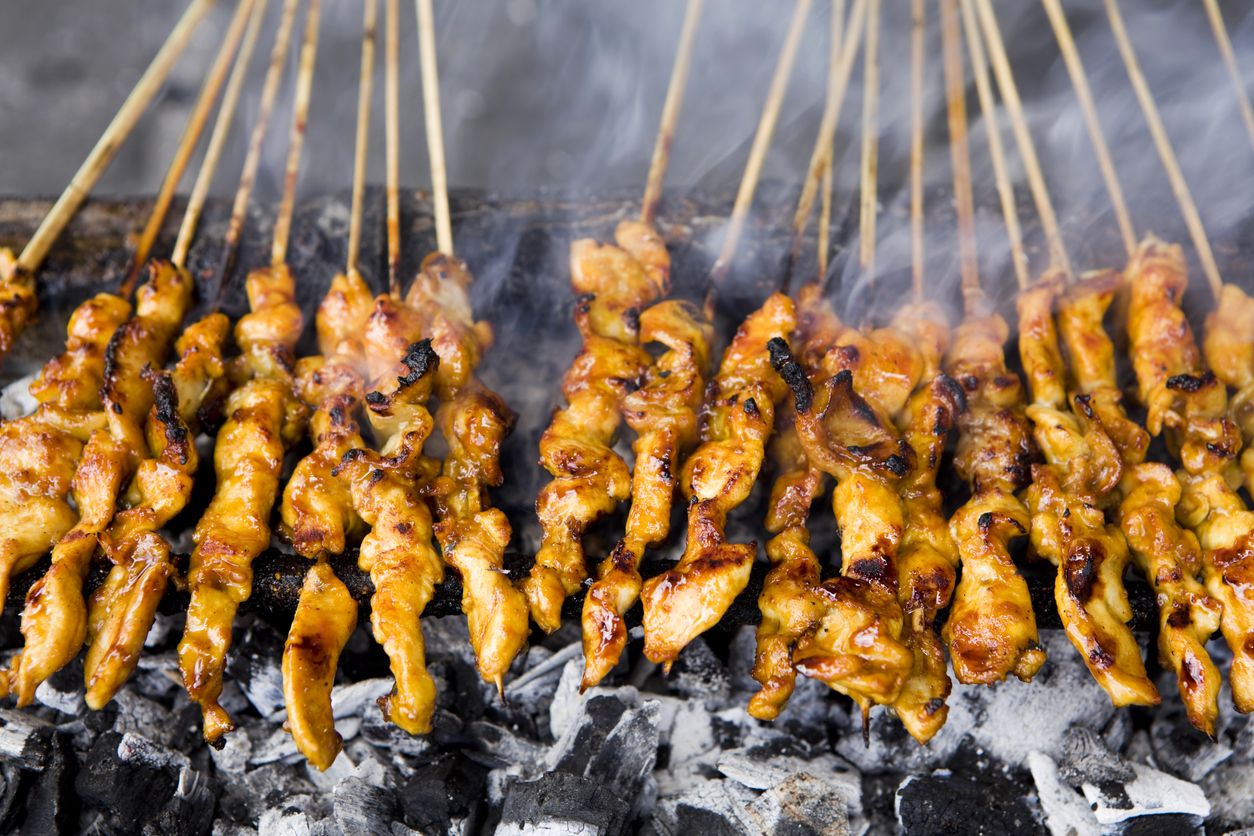 Newton Food Centre has become increasingly sought after by international fans due to its featured appearance in Crazy Rich Asians. It was also well-known as Gordon Ramsay's battlefield during his days of the SingTel hawker heroes challenge in 2013. Follow in those famous footsteps and order a plate (or three!) of satays from TKR Satay (#1-33). Choose from a selection of chicken, mutton or beef. The tender and well-marinated meats become slightly caramelised from the charcoal grill. Dip it inside the thick and savoury peanut sauce and munch away. Head over to Guan Kee Grilled Seafood (#1-53) and order the sambal stingray. Just imagining the glistening sambal spread over the stingray with the slight lime tang will get you drooling.
---
The way hawker centres in Singapore bring people of all backgrounds together to bond over delectable food embodies the cultural diversity that makes up an integral part of Singapore. Experience Singapore's hawker culture and enjoy all the best hawker centre foods when staying at the heart of Singapore with Lanson Place Winsland, Singapore. Our central location near Orchard Road offers easy access to and from the best spots around the city.