Taste of Old Hong Kong: 6 Iconic & Historic Restaurants in Central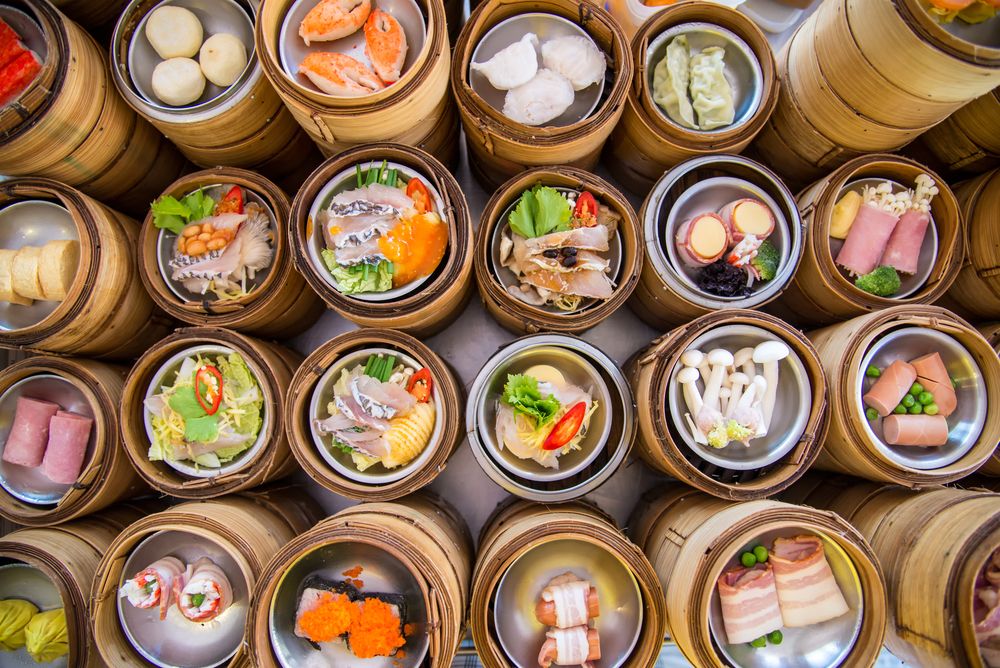 With culinary paradise as one of its many nicknames, there is no shortage of magnificent dining experiences in Hong Kong that will impress even the pickiest palates. While some of the best international foods can be found in the city, it is the local encounters that make Hong Kong truly unique. Let's dive into these 6 iconic eateries and old restaurants in Central, Hong Kong for an authentic taste.
---
1. Leaf Dessert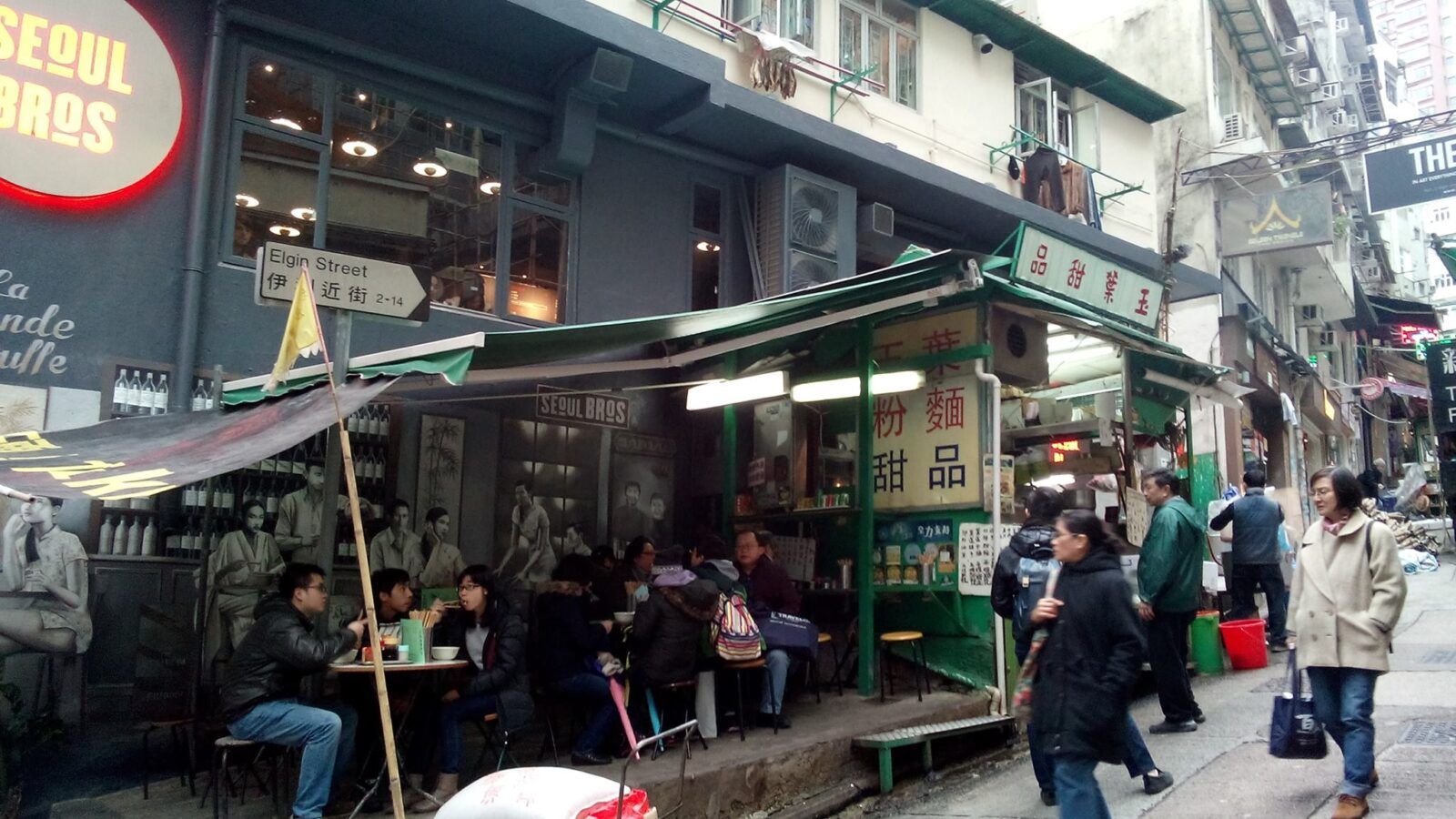 With a history of nearly 100 years, Leaf Dessert still retains its traditional food stall look that will resonate with every Hong Kong local's sense of nostalgia. Situated in the heart of the city's CBD, this old eatery still manages to keep its prices low thanks to the support of flocking patrons. The contrast of the luxurious and new structures surrounding this quaint, historic food stall is a sight you will not want to miss.
Leaf Dessert specialises in traditional dessert, which the locals call "sweet soup". Both their signature kelp mung bean soup and sesame paste, rich in taste with a thick, paste-like consistency, is a perfect way to cool down after sightseeing nearby. If you are craving something with more texture, try another classic delicacy – sugary rice balls, which are cooked glutinous rice flour rolled into small balls by hand, then dipped in sugar and toppings like peanut flour and sesame. Come enjoy a bowl of Hong Kong sweetness next time you are in Central.
Address: 2 Elgin Street, SOHO, Central, Hong Kong
---
2. Ser Wong Fun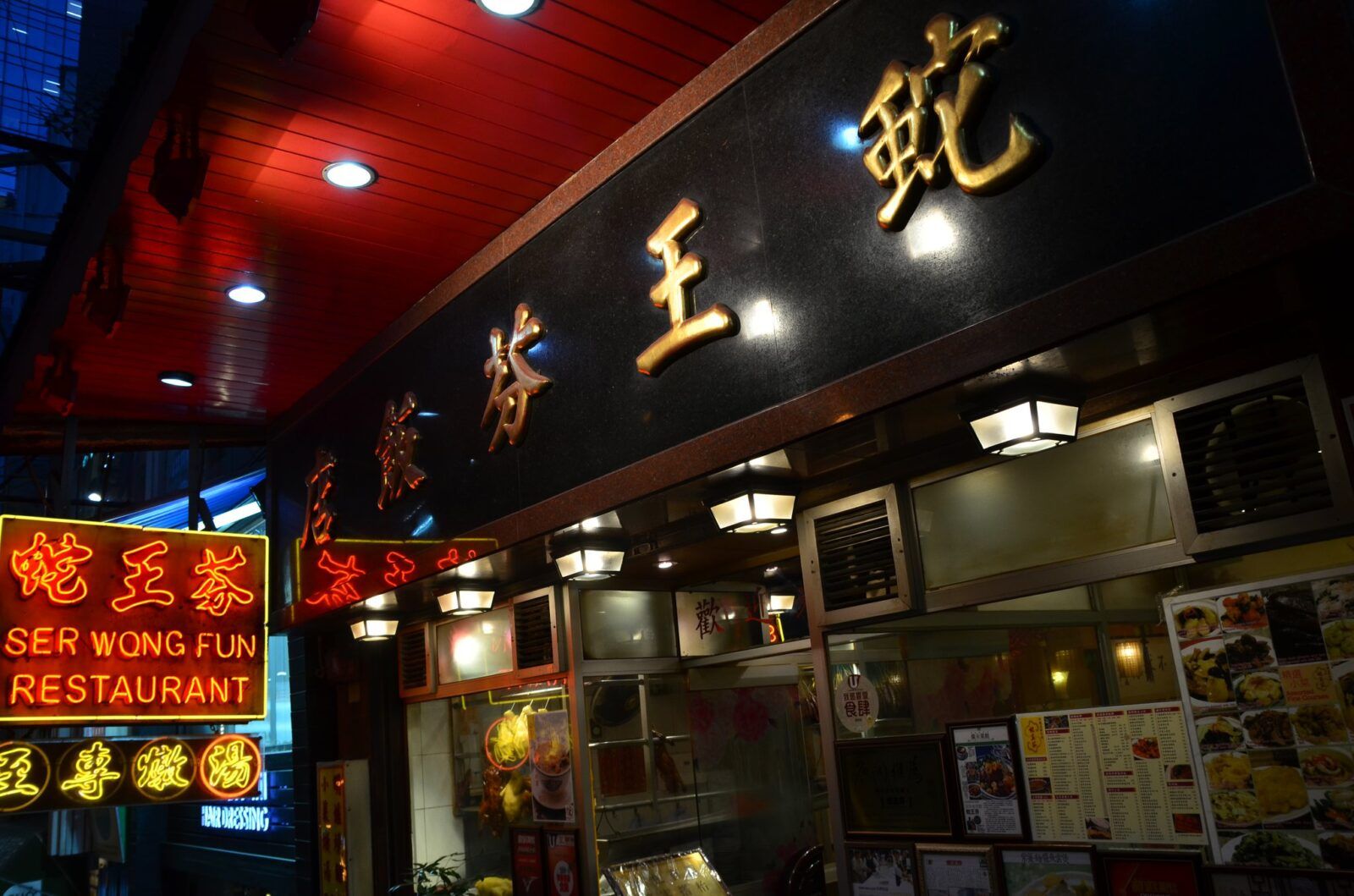 Don't be so quick to turn away when you see the name of this old restaurant in Central Hong Kong, which literally translates to "Fun the King of Snakes". Ser Wong Fun is not only famous for its snake soup. Not only is it a Michelin-recommended restaurant, this century-old brand has attracted connoisseurs with clay pot rice and roast pork for years. You can also try Hong Kong's traditional smoked sausages, a winter favourite of the locals, and their flavourful slow-cooked stews are also one of the best in the city. Do not miss this quality old restaurant full of traditional Hong Kong-style flavours.
Address: G/F, 30 Cochrane Street, Central, Hong Kong
---
3. Kung Lee Herbal Tea Shop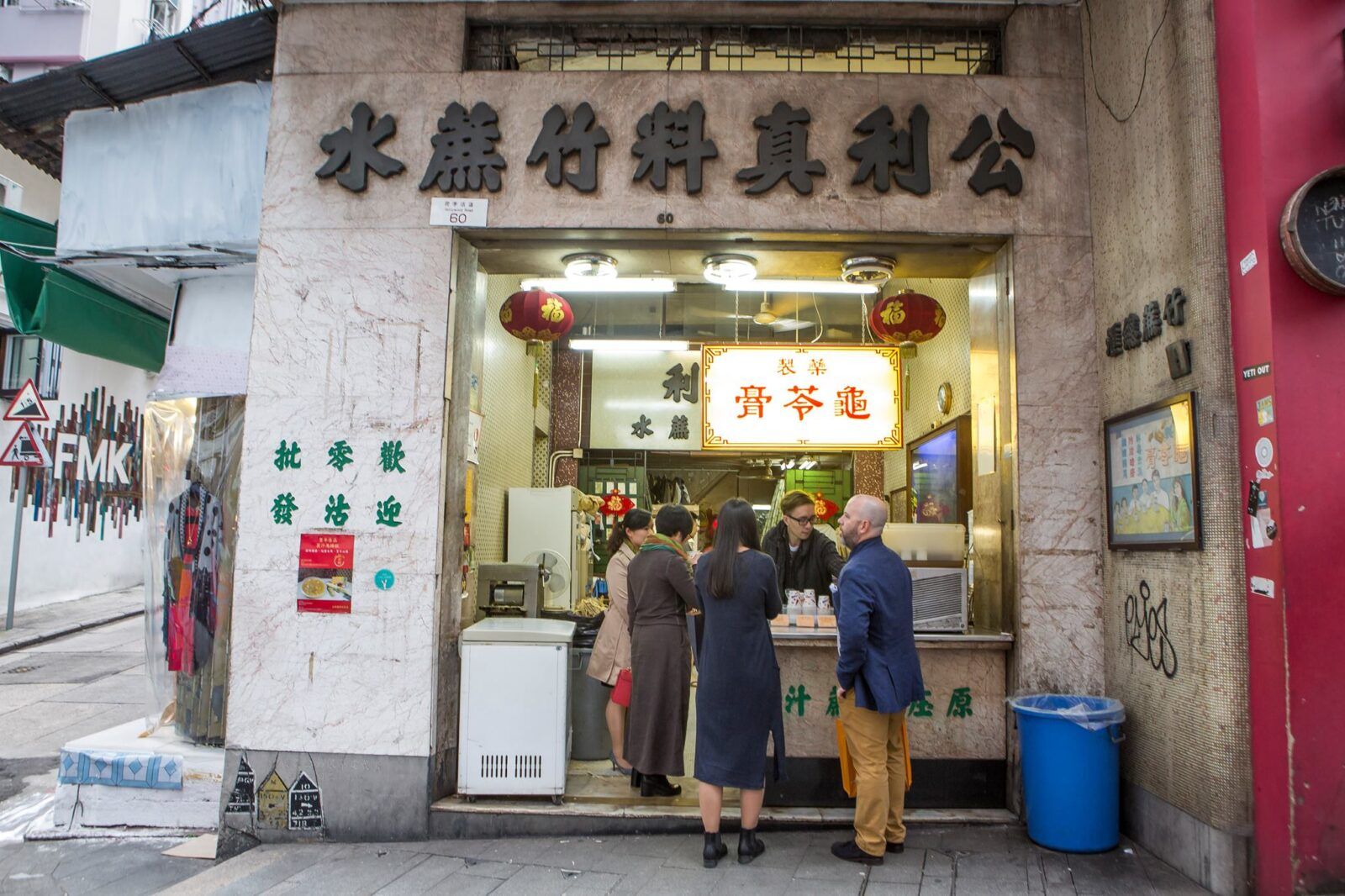 Sugar cane juice is a traditional thirst-quenching beverage that is hugely popular in Hong Kong especially during summer. Without additional sugar, the sweetness of sugar cane juice comes purely from the plant, making the drink healthy and delicious. What makes Kung Lee and their famous sugarcane juice stand out is their traditional method of steaming — fresh sugar canes are steamed and squeezed to bring out the natural sugar content, leaving this heavenly nectar not only sweet but refreshing.
Another reason to visit Kung Lee, which opened in 1948, is its incredible retro interior. The old fashioned hand-painted posters and tiled walls and floors are so distinguished that scenes of the iconic 90s Hong Kong cop movie "Arrest the Restless" was shot here. On a hot day, you can find locals and tourists alike stopping by Kung Lee to sip on their soothing elixir and go back in time to old Hong Kong.
Address: G/F, 60 Hollywood Road, SOHO, Central, Hong Kong
---
4. Mak's Noodle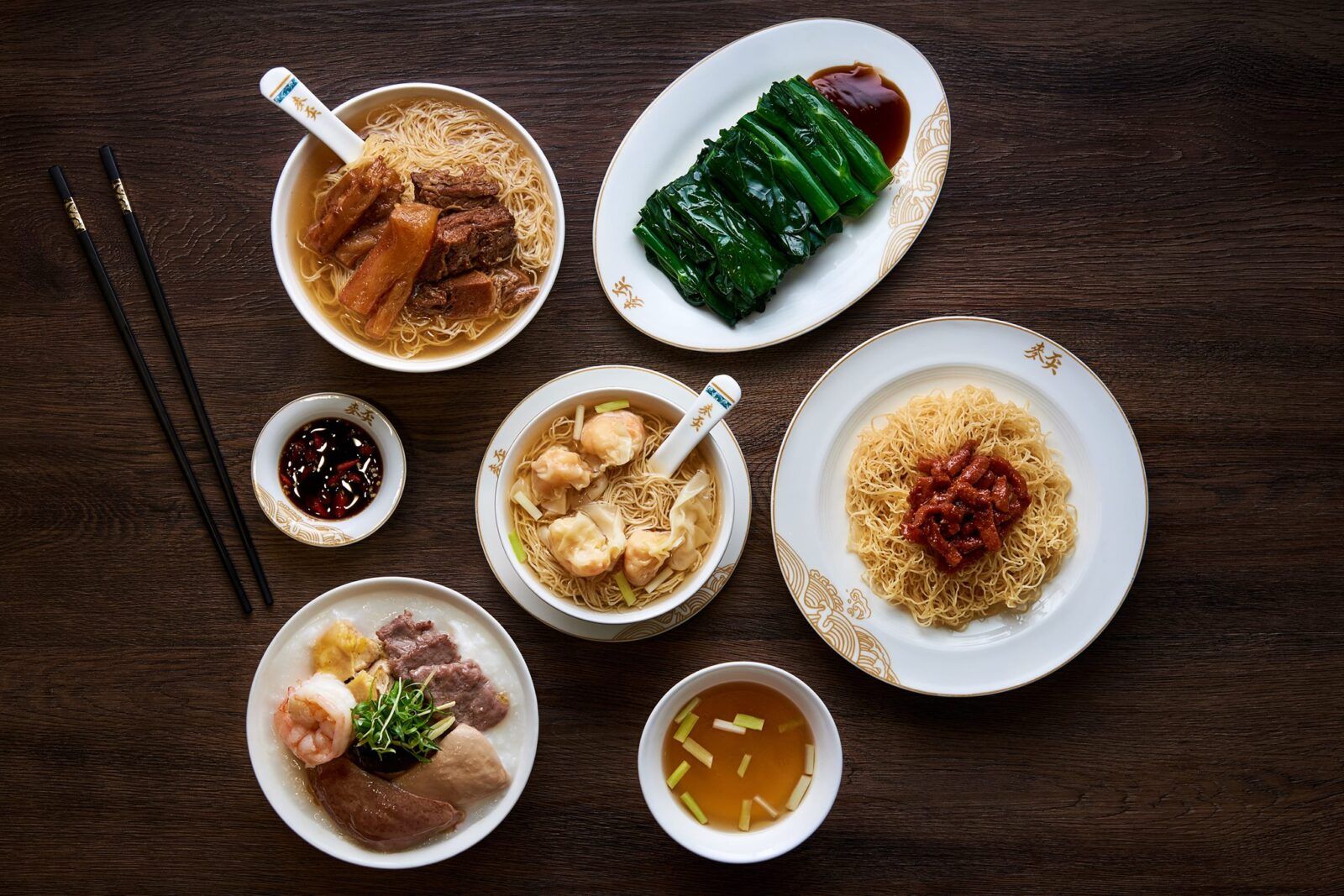 Ask any locals and they will tell you almost all classic wonton noodle shops in Hong Kong are owned by the Mak family. Another Michelin restaurant on this list, Mak's Noodle is the embodiment of both quality and authentic taste when it comes to wonton noodles.
Wonton noodles hold a special place in Hong Kong people's hearts, so much so that locals refer to wonton noodles as "small hibiscus". Young ladies with pretty faces were compared to hibiscus flowers in literature. The words for "face" and "noodle" are homophones in the Cantonese language, hence, a delicate bowl of wonton noodles is nicknamed "small hibiscus". In both presentation and flavours, the exquisite wonton noodles at Mak's Noodle is often described as a bite of art.
Address: G/F, 77 Wellington Street, Central, Hong Kong
---
5. Luk Yu Tea House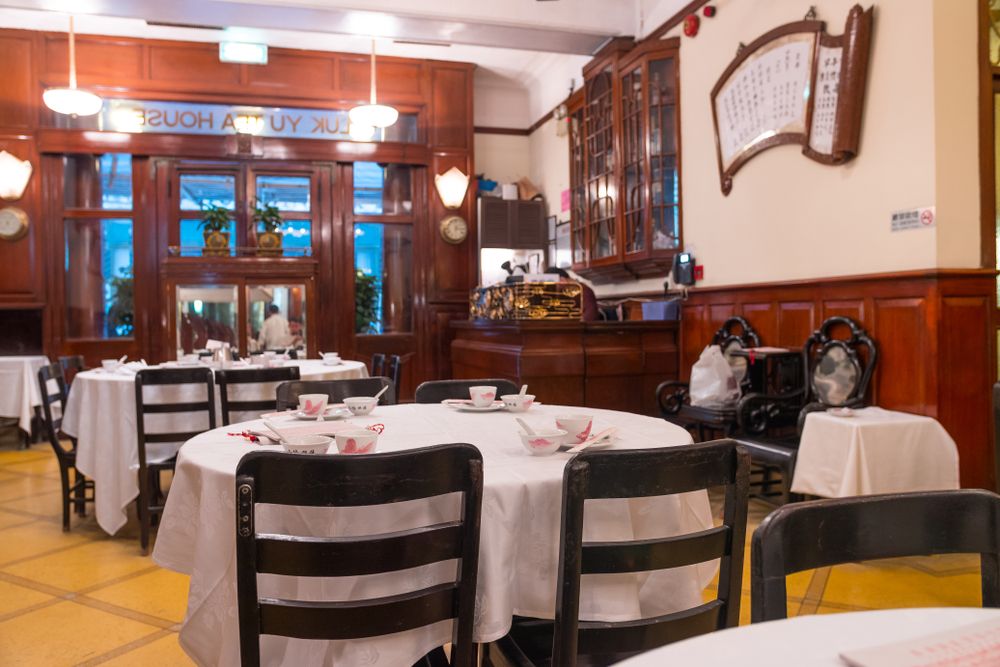 From the many valuable Chinese calligraphy and artwork hanging on the walls, ceiling fans, antique clocks, vases to the historic rosewood furniture, the exquisite antique decor, entering this three-storey tea house truly feels like visiting a grand museum.
Opened in 1933, Luk Yu Tea House is one of the most iconic and historic restaurants in Hong Kong. Naming after the Chinese tea master, it is no surprise that the tea served at Luk Yu Tea House is unparalleled. Paired with their traditional Cantonese dim sum, this historic restaurant in Central Hong Kong has remained a local favourite for more than 80 years. The acclaimed craftsmanship of the dim sum chefs is a cultural heritage treasured and commended internationally. Pay this old Hong Kong restaurant a visit and be astounded by their steamy chicken buns that are bigger than your fists, or satiate yourself with the flavourful pork lung soup with almonds and crispy chicken stuffed with glutinous rice.
Address: G/F-3/F, 24 Stanley Street, Central, Hong Kong
---
6. Yung Kee Restaurant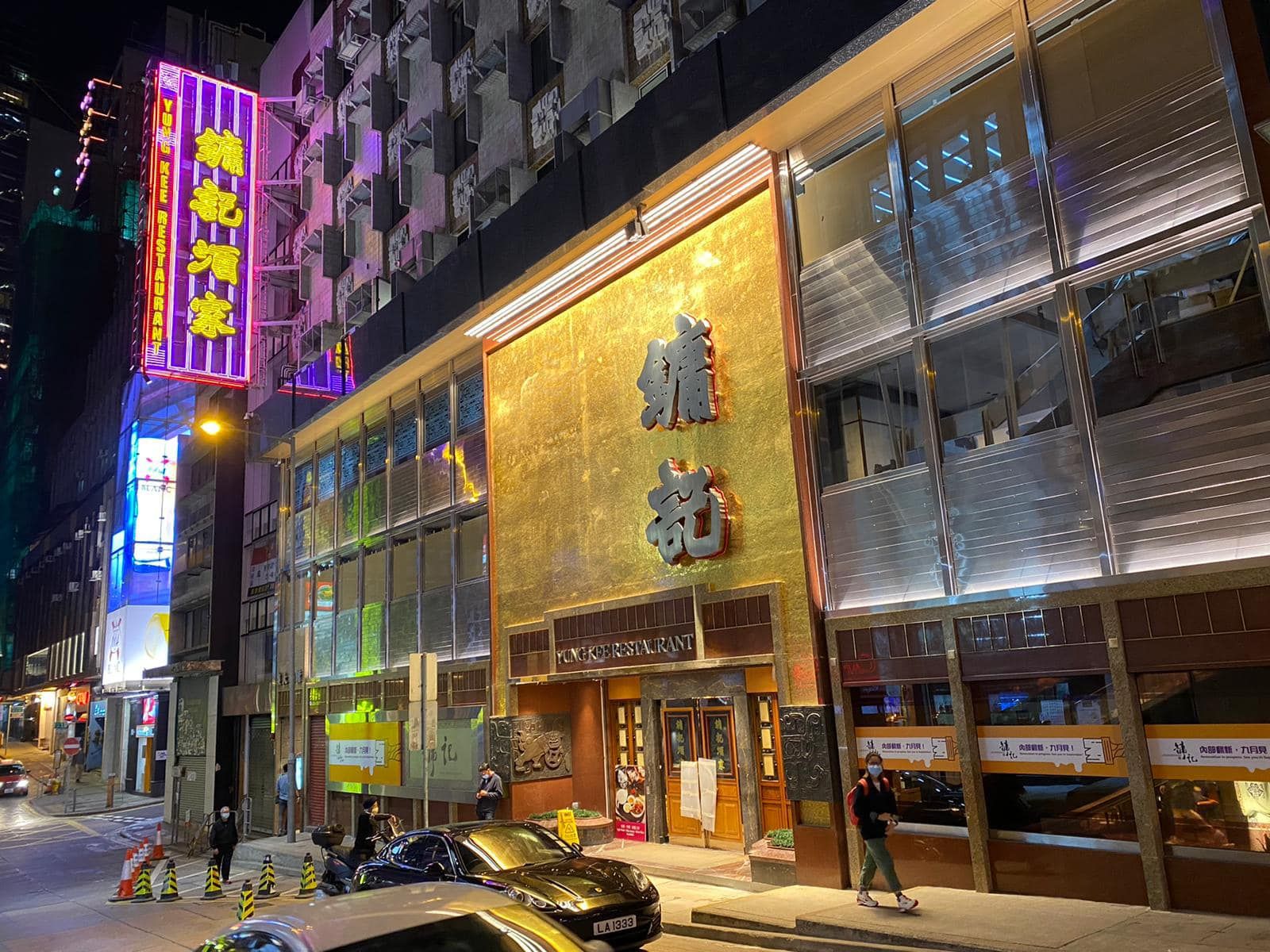 Once selected by Fortune magazine as one of the Top 15 restaurants in the world and awarded with Michelin One-star for 3 consecutive years, this historic and iconic restaurant in Central, Hong Kong has attracted many big names around the world, from countless Hollywood stars and celebrities to former US President George H. W. Bush.
Yung Kee's roasted goose is widely regarded as one of the most sought after souvenirs from Hong Kong among Asian tourists. So delectable that the former Thai emperor even ordered a roasted goose feast to be shipped back to the Thai palace once! Make sure you visit Yung Kee and savour the world-famous roasted goose along with their many other palatable items on the menu when you are in Hong Kong.
Address: 32-40 Wellington Street, Central, Hong Kong
---
With all that exploring, a convenient spot for cosy relaxation to wind down is just what you need in the never-sleeping city of Hong Kong. Rejuvenate at the tranquillity of Two MacDonnell Road, and enjoy a front-row seat to the spectacular views of Hong Kong. Tastefully furnished with tactile qualities and defined by home-like functional layouts, our urban sanctuary truly honours the world-famous views outside your window, all within a short distance from the local hotspots.