An After-Work Guide to Clarke Quay, Singapore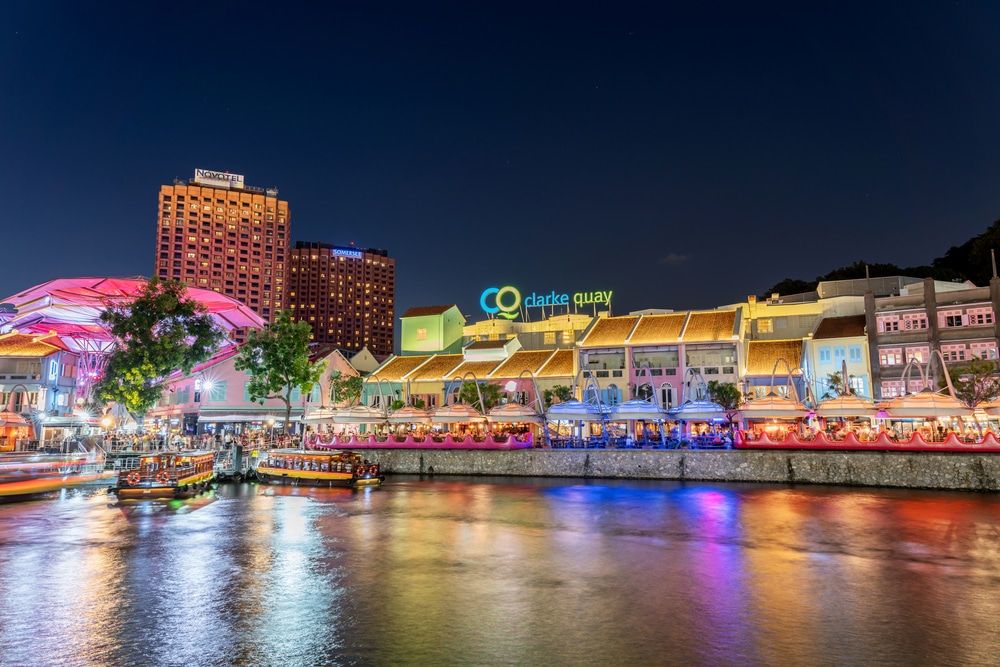 After finishing the workday or workweek, many of us might simply want to relax and take our minds off the stress and responsibilities. While heading straight home to curl up on the couch and binge on your favourite programme may sound like just what you need, why not take advantage of the vibrant Lion City that is Singapore!
From partying the night away to discovering some of the best bites in the city, follow our guide to discover the best things to see and do in Singapore's Clarke Quay neighbourhood — a delightful and buzzing quarter boasting an exciting range of restaurants, bars and entertainment hotspots, and plenty more to unwind after a day or week of hard work.
---
1. Clink, Cheers, It's Happy Hour!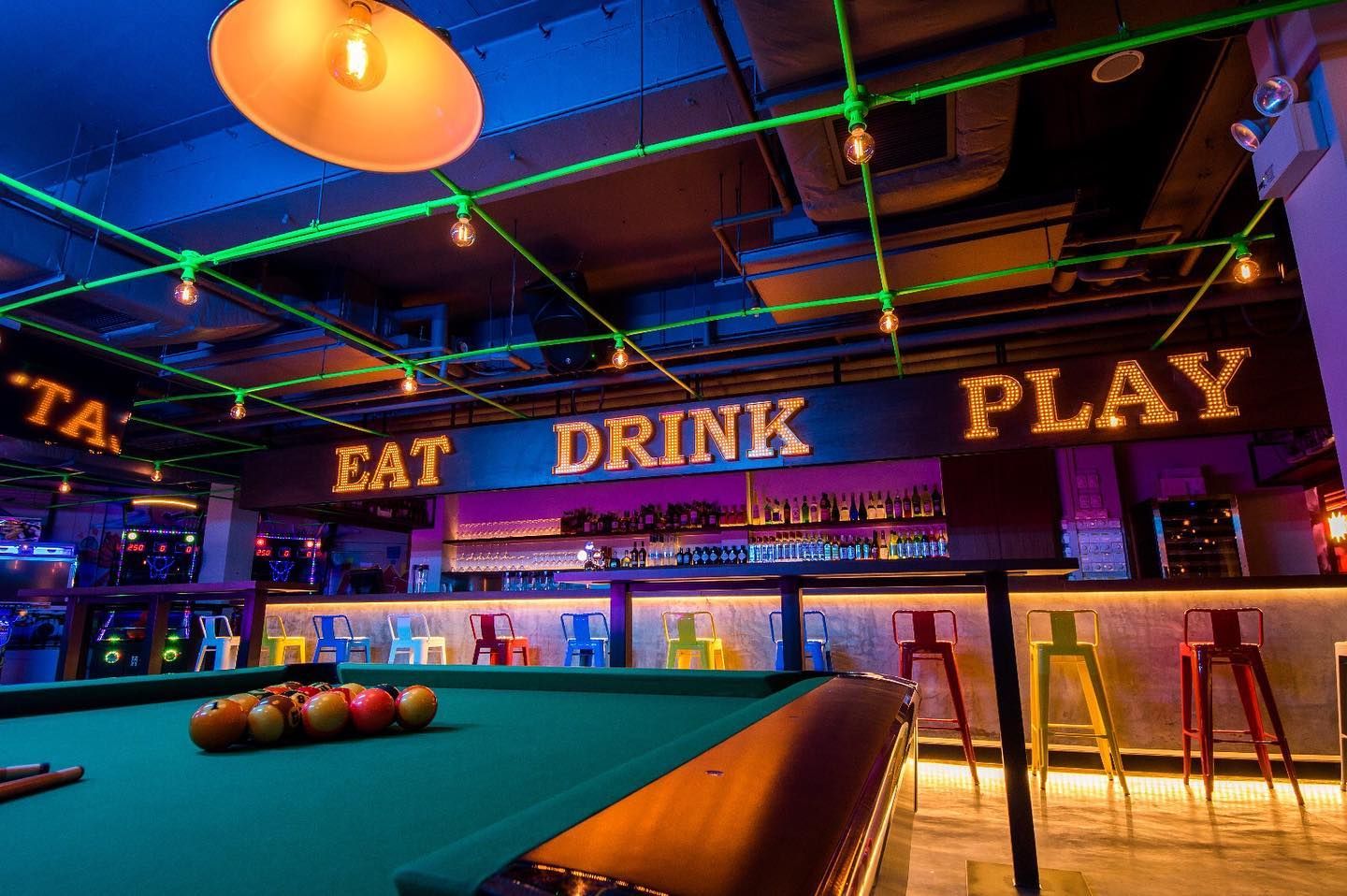 Not a lot of things feel as instantly pleasing and soothing as an icy glass of cold drink after a long day of hard work. What's better than that? Having more drinks and a lot more fun alongside! Bring your gang and take advantage of one of the many happy hour deals venues have to offer.
Among the copious joints in the area, Cuba Libre is one of the hottest venues in Clarke Quay, Singapore. Cuba Libre is an atmospheric Latin American-themed bar featuring live music, contemporary Latin American cuisine and daily happy hour deal. Featuring arcade machines, beer pong, foosball and pool tables, another popular hangout in the heart of Clarke Quay is the retro arcade-themed bar, Level Up. So gather your colleagues after work, head to the local hotspots in Clarke Quay and enjoy each other's company and some fabulous happy hour drinks.
---
2. Singapore River Cruise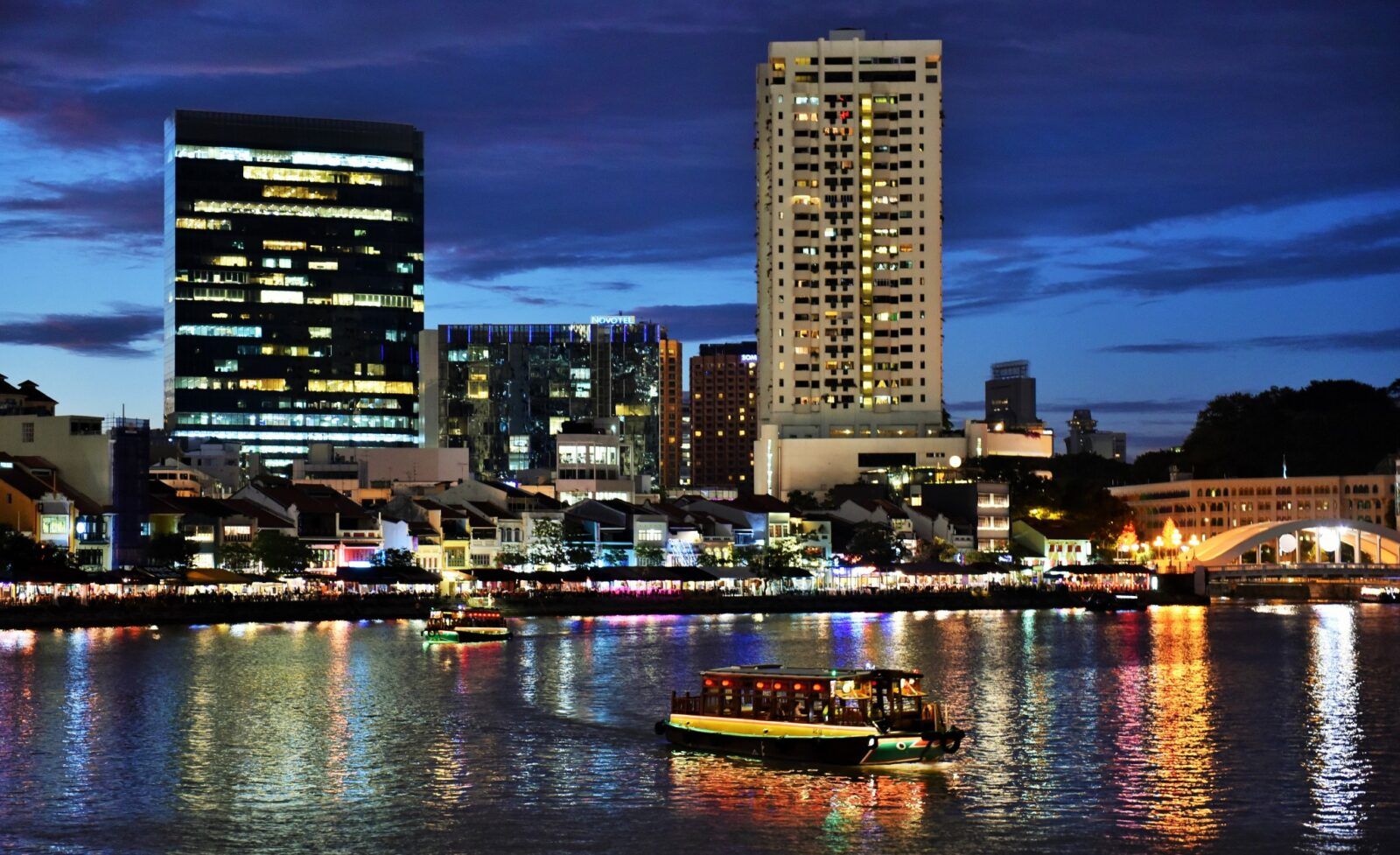 Sometimes some fresh air is all you need to unwind. Feel the breeze lifting all that stress away from you with an amazing river cruise and the magnificent views Singapore's waterway has to offer. Known as the Singapore River Cruise, this authentic bumboat ride encapsulates Singapore's heritage and modernity in a 40-minute cruise, spanning the districts of Clarke Quay, Boat Quay and Marina Bay along the scenic river. The iconic wooden bumboats, also known as tongkang (sea-going barge), were widely used in the 19th to 20th century for transporting goods along the Rochor, Kallang and Singapore Rivers.
You will be able to admire the world-renowned cityscape, with its soaring skyscrapers contrasting the traditional shophouses that are uniquely Singapore. Bask in the rich history of the Raffles Landing Site, Fullerton Hotel, Merlion Park, and marvel at the iconically futuristic architecture of Marina Bay Sands, the lotus-shaped ArtScience Museum and the unmistakable Esplanade – Theatres on the Bay for a laid-back yet unforgettable evening. Simply head to Clarke Quay Jetty ticketing counter and hop aboard!
---
3. Full Stomach, Happy Heart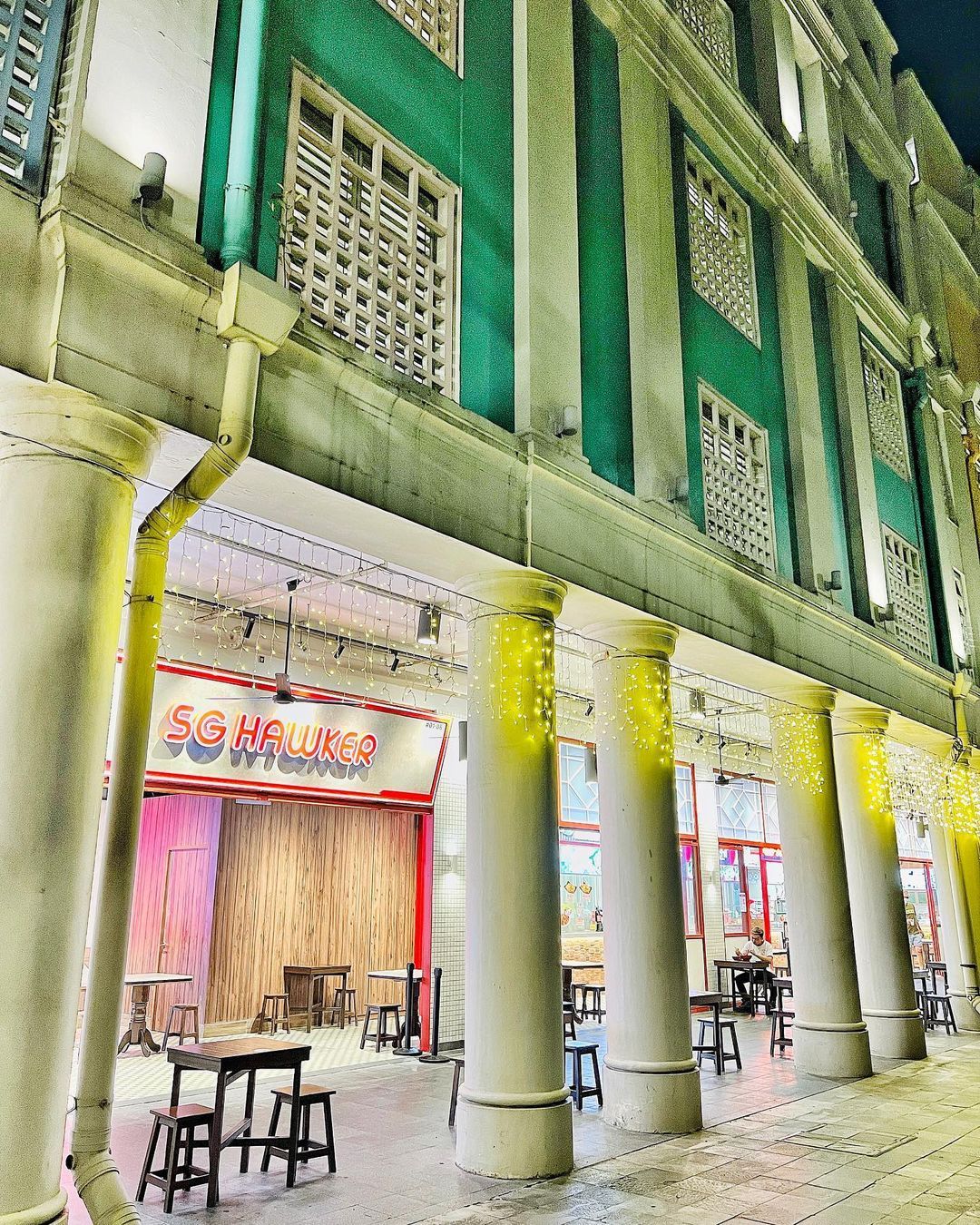 For all you foodies out there, nothing hits the spot quite as good food does. Singapore's hawker culture is a national asset honoured and treasured by many. In fact, it was recognised by UNESCO as an Intangible Cultural Heritage of Humanity in 2020. Boasting a wide array of the most popular traditional street food, SG Hawker in Singapore's Clarke Quay is the place to experience an authentic taste of Singapore and its hawker culture.
SG Hawker is a variety of stalls serving unique Singaporean dishes, where you can find hawker staples for just under SG$10. On the menus, you can find the highly revered national signature that is Hainanese chicken rice, as well as other crowd favourites, including the absolutely ambrosial Hokkien mee, a wok-fried in rich prawn stock, and the signature mushroom minced meat noodles, a chewy, springy noodle accompanied by a sweet-and-salty sauce. These dishes will not just fill your stomach but also your heart after a day of work.
There are plenty of other good eateries in Singapore's Clarke Quay area, and some of these places are open till late. For more options in the area, also check out the nearby Chinatown Complex or Maxwell Food Centre!
---
4. Dance the Night Away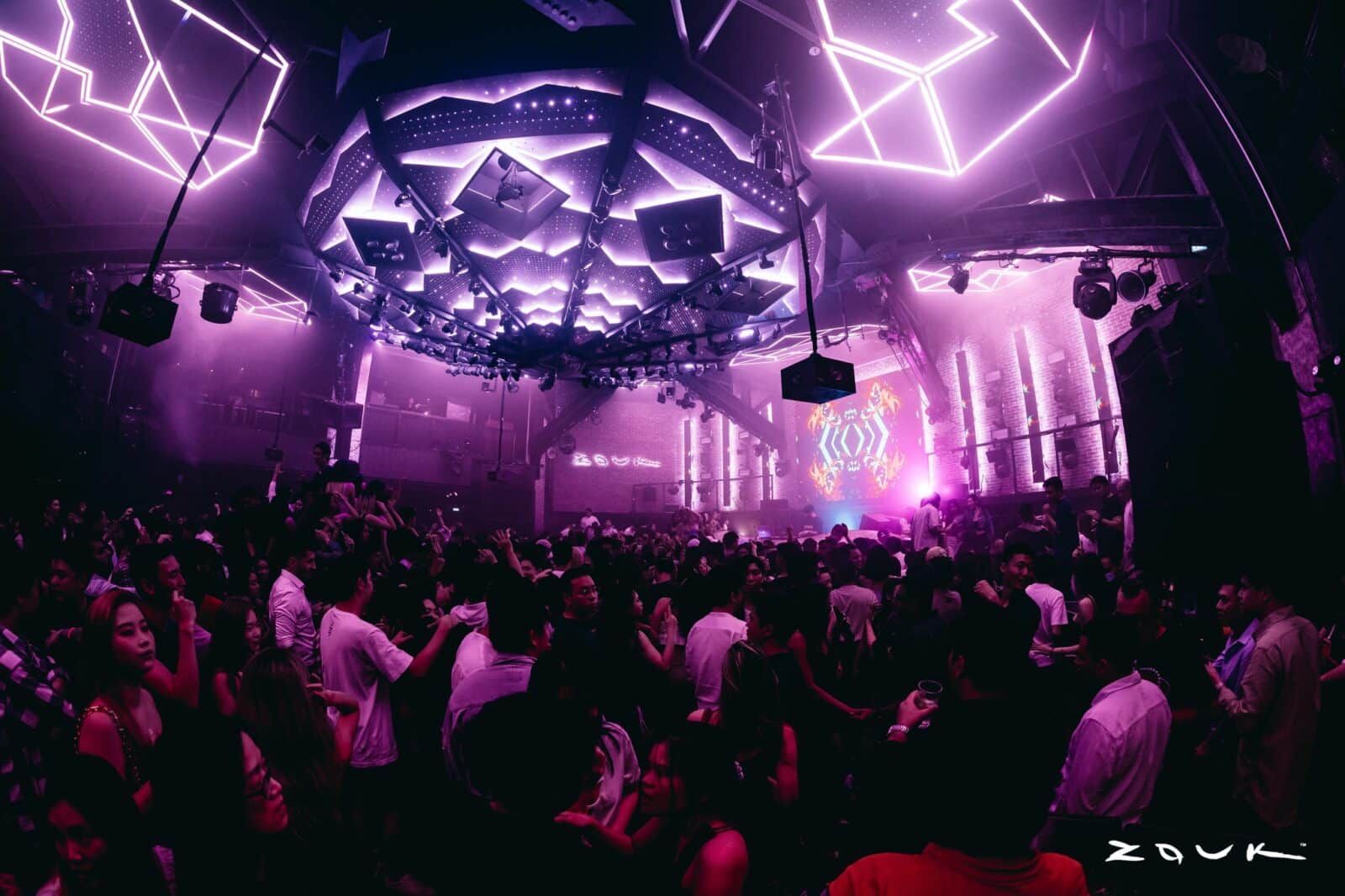 While there is plenty to do in Clarke Quay, Singapore during the day, you will get to see a different side of this vibrant spot when the sun goes down, and you won't have to look far to discover the city's trendiest nightspots. Clarke Quay is known for being the rendezvous for a handful of very popular nightclubs. And when we say very popular, we are talking about lines outside and patron-packed every night kind of popular. Among the extravagant nightclubs, Zouk stands out as the most popular venue.
Hosting up to 1,500 people, featuring excellent dance music, great cocktails, exciting crowds, décor state-of-the-art lighting, and an extremely fun atmosphere, Zouk attracts dynamic and fashionable crowds nightly. Besides the main dance hall, the massive Zouk complex consists of different sections, offering different vibes catering to distinct crowds. With buzzing hotspots attracting flocks of fun-seekers every night, all the best nightlife attractions in the entire Singapore can be found in the neighbourhood, making it easy to club hop if you wish. So ditch the work shirts, put on your best dancing shoes, and get ready for a fun-filled night out, for the night is always young in Clarke Quay, Singapore!
---
While there are plenty of fun things to do in Clarke Quay and the rest of the Lion City, sometimes a peaceful and relaxing break is just what you need after a busy week at work.
Open for both short and extended stays, Lanson Place Winsland is an authentic getaway nestled in the heart of Singapore. With seamless access to MRT, Lanson Place Winsland is just a block away from the world-famous Orchard Road and the Somerset neighbourhood and a few MRT stops away from Clarke Quay, so you are never far away from the unbeatable shopping, dining, and entertainment buzz.