A Guide to Planning a Simple and Intimate Wedding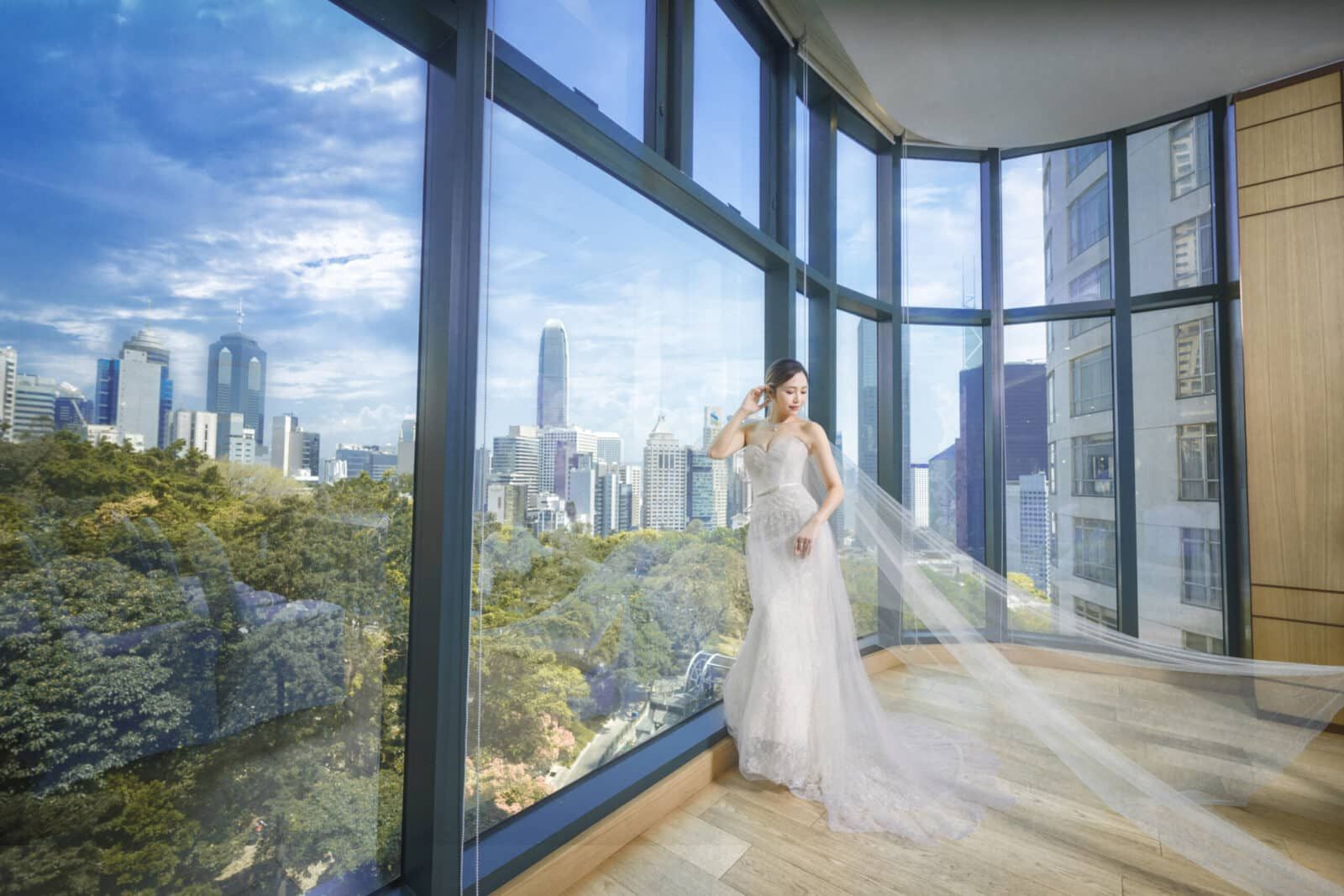 While some newlyweds-to-be dream of a big extravagant wedding, the idea of planning such a large event is stressful for others. For some, a small intimate wedding is just the perfect way to say "I do." There are lots of pros to having a simple wedding. For a start, it is a lot more budget-friendly. With all that extra coins saved, they can be put towards your honeymoon or saved for your future together. Cutting down your guest list also means enhancing the experience for both the newlyweds and guests by having more time to spend intimately with your loved ones. If a huge blowout wedding sounds too overwhelming for your tastes, a simple, intimate wedding could be right up your alley! Here are six pro tips on how to plan one.
---
1. Keep It A-list Only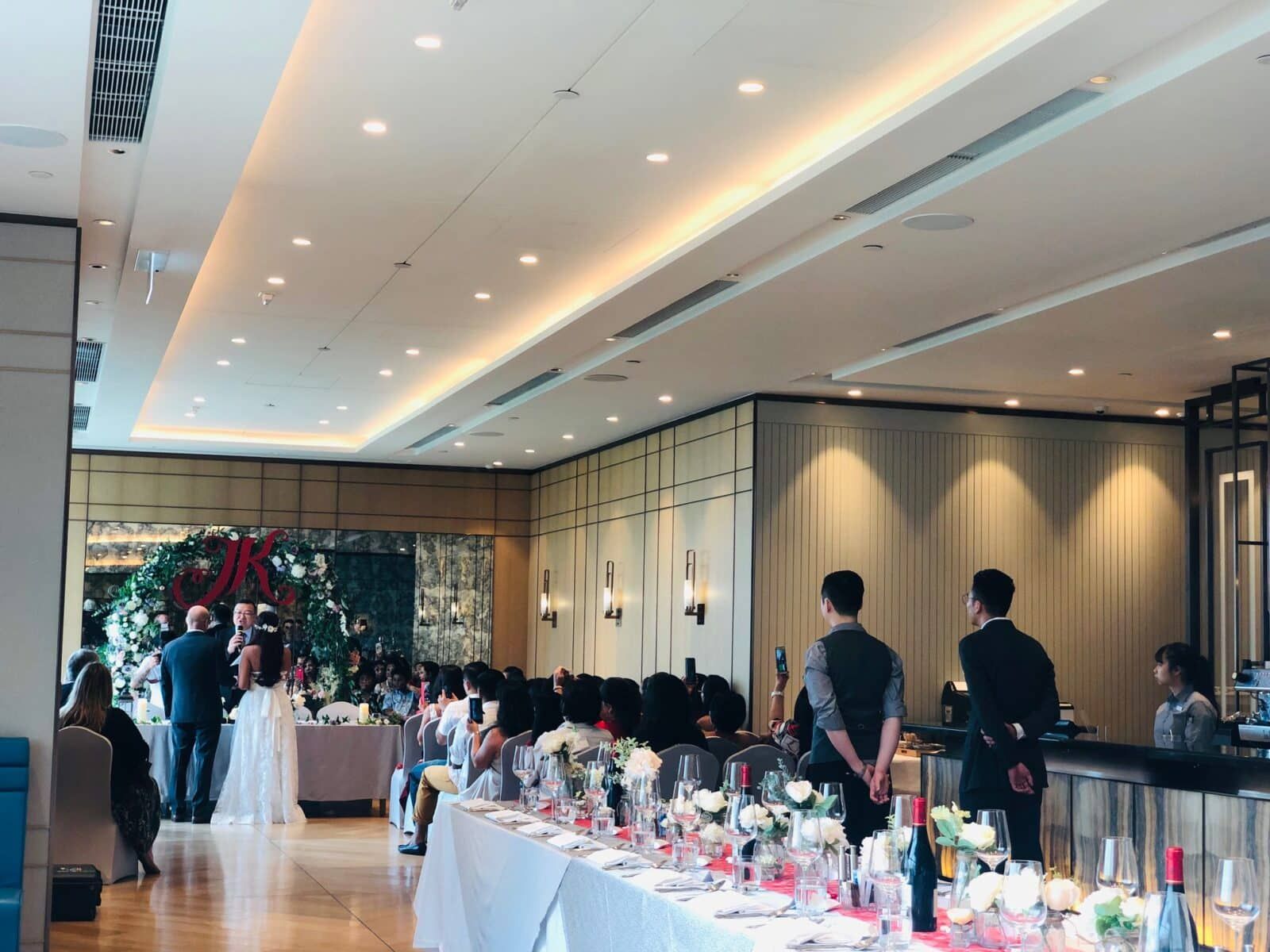 Nothing trumps love, and an intimate wedding is the perfect spectacle of such amour and tenderness. Celebrate your union with those who mean the most to you, and by keeping the wedding small, you can enjoy more quality time with all of your guests without needing to rush around thanking your distant relatives for attending your bash. Needless to say, a shorter guest list is easier on your wallet, and your sanity too. Having a smaller attendance does make things more manageable by requiring less work. Besides saving the hassle, it also gives you more time and energy so that you can enjoy the memories with your deliberate group of invited guests on the big day. Talk about no stress, just blessed!
You can always invite more guests to join virtually. This way, you can keep your actual event small and intimate while still including other guests to witness your nuptials and share the joy of your big day without physically being at your reception venue.
---
2. DIY Invitations and Party Favours
With a shorter guest list, those who are feeling crafty are able to afford to put more thoughtful ideas when it comes to wedding invitations and party favours. Besides creating wedding favours that are unique and with a personal touch, you can essentially customise everything, from invitations, decorations, seating displays at your reception venue, treats, and much more. It can also effectively save you a lot of hassle and stress from selecting and dealing with vendors by designing and personalising your own wedding invitations and party favours, for you know exactly what you prefer and don't. Needless to say, this is also a wise way to save you a few coins. Your guests will for sure appreciate the attention to detail, and it will definitely add an intimate and heartfelt flair to your big day. So roll up those sleeves and get crafty!
---
3. Why Pay for Photo Ops?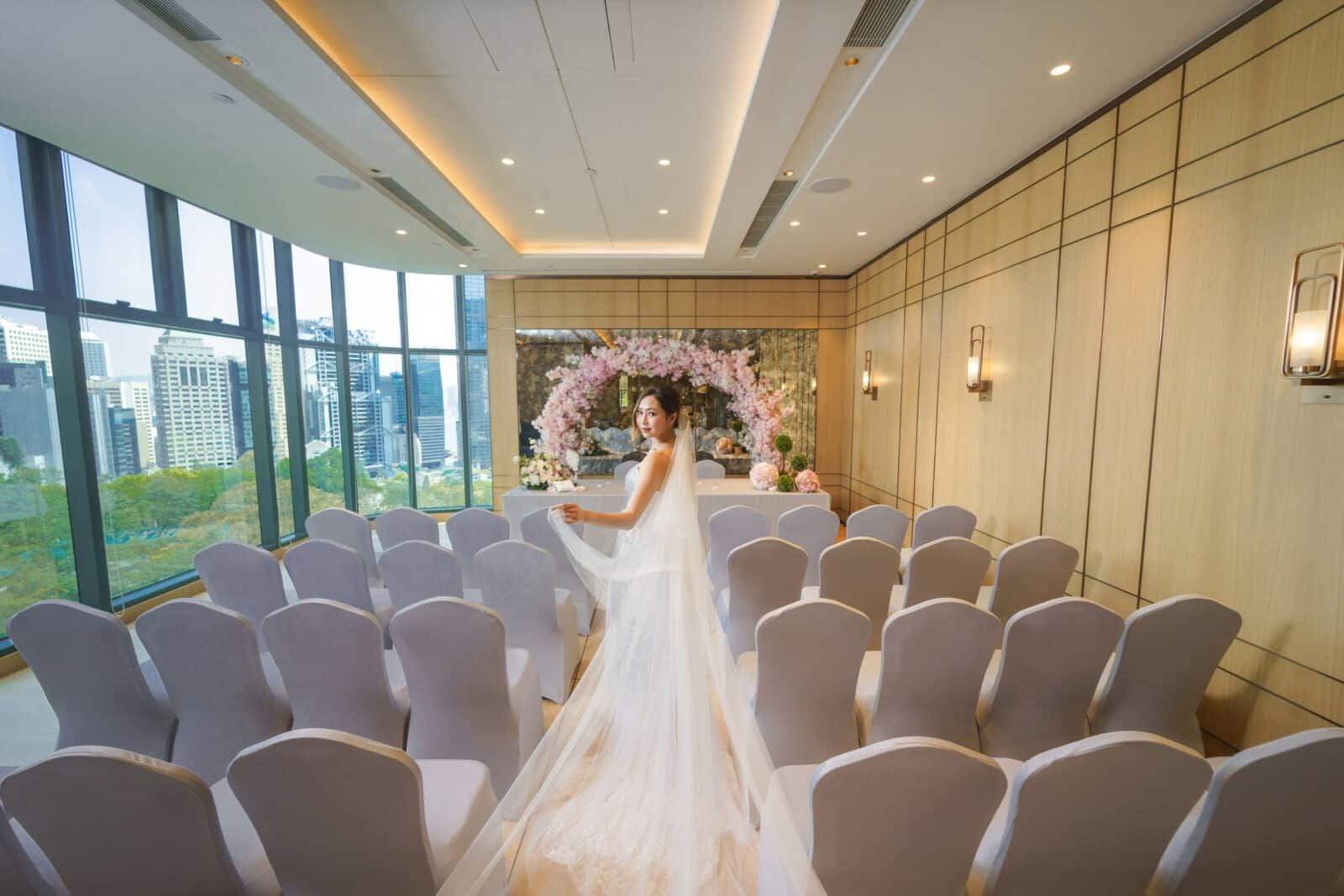 Have your once-in-a-lifetime occasion stand out from the rest, and ditch all those same old backdrops and stages at wedding and reception venues. Nothing suits a sophisticated yet minimalist wedding more than harnessing the most photogenic setting that is nature. Time to scrap the all-so-familiar foam boards and step outside with your guests.
Requiring almost no effort and décor, all you have to prepare for is picking a scenic location or a wedding or reception venue with access to such views or with special meaning to you and your sweetheart. Imagine how nice the photographs will turn out under natural light and lush greenery! This is a particularly good call for couples who are nature lovers or environmentally conscious, for minimal waste would be created or involved in the process. The planet will thank you. Did we mention it could be 100% free of charge as well?
---
4. Pick a Wedding Venue Close to the Reception Venue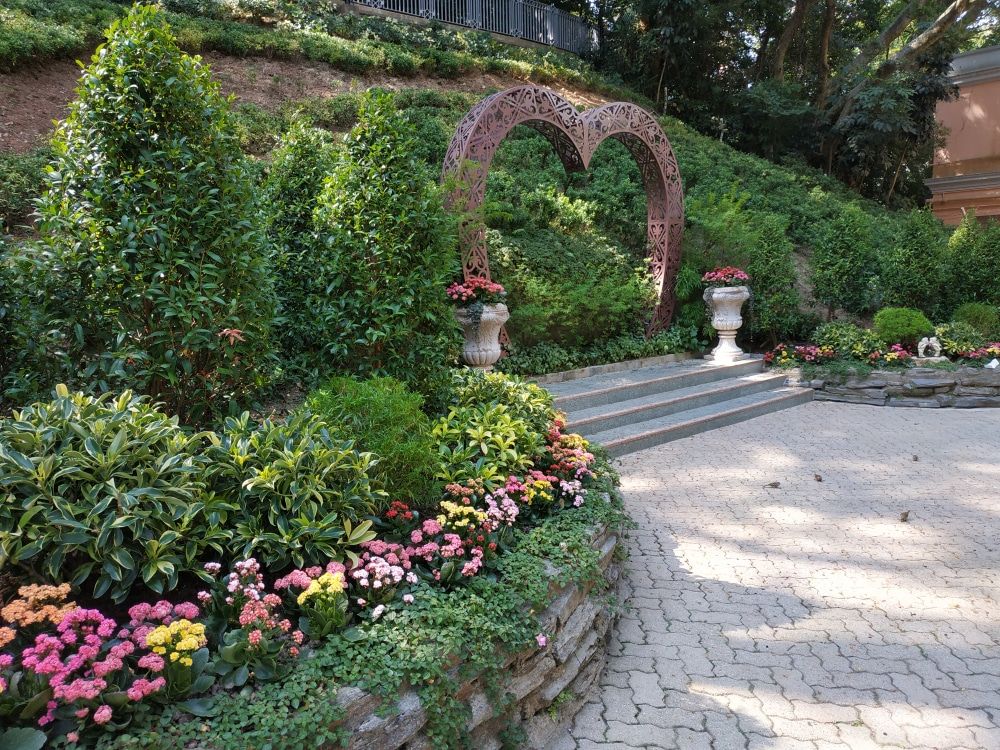 If you ask married couples who have already hosted their own wedding bashes what the one thing they did not expect and gave them the most headache on the day was. Nine times out of ten, it has something to do with the logistics.
In most cases, the wedding venue is a marriage registry or city hall, and is usually not where you will have your reception. Consider choosing a reception venue that is within close proximity to allow your guests to navigate and traverse with ease between the two locations. Your guests will certainly be applauding the consideration and arrangements, especially those who are bringing their young children or are travelling into town to celebrate your special occasion. Likewise, with all the hobnobbing and socialising the newlyweds will be involved in, you will thank yourself for this decision for saving you and your spouse the hassle and time of travelling on that day. More time to spend and mingle with your loved ones and guests!
---
5. Say Yes to Buffet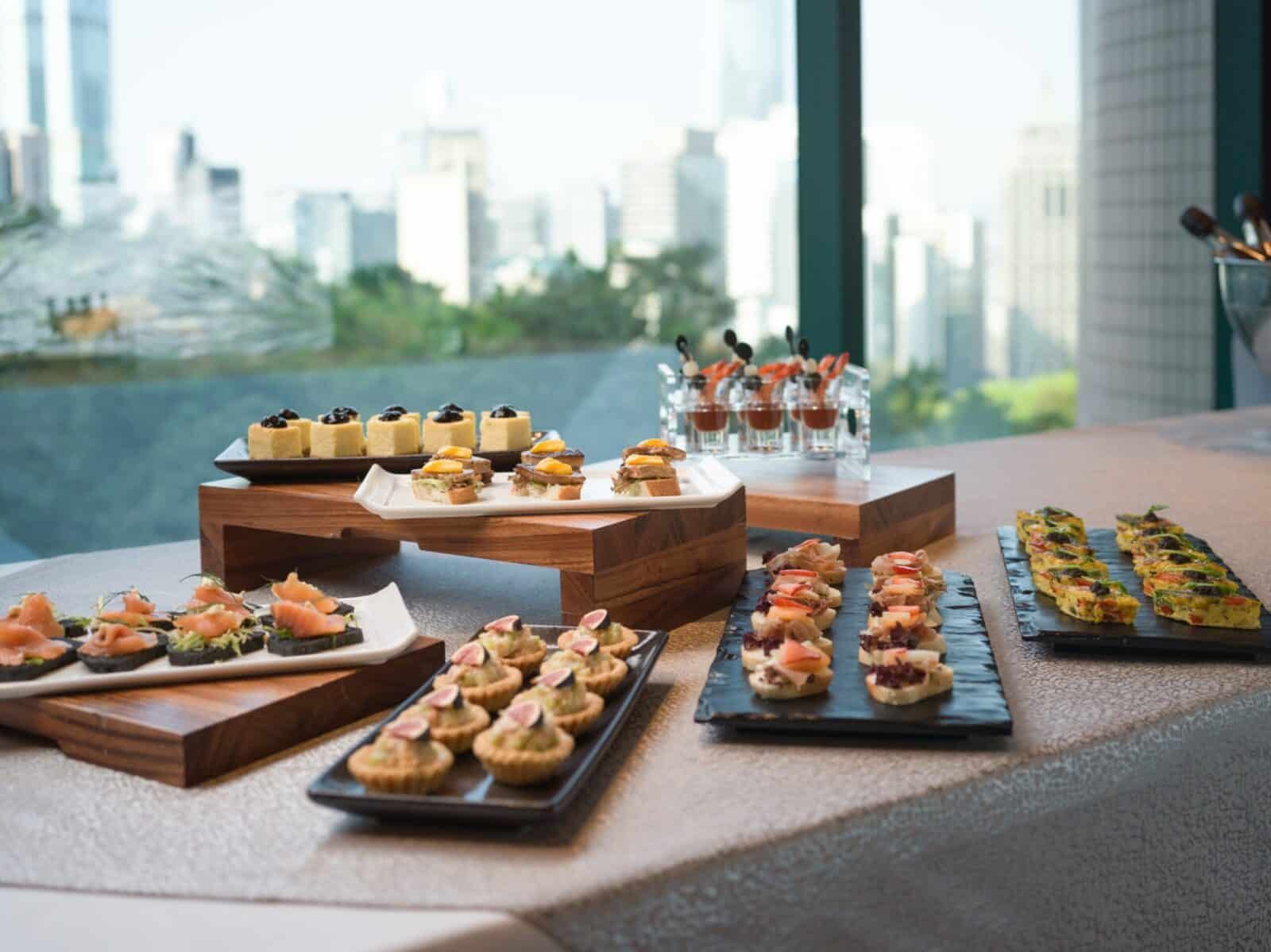 Food and drinks are a key part of a wedding reception. When it comes to catering, you might be scratching your head when it comes to your guests who might have different dietary and nutritional needs or simply different culinary inclinations.
A simple yet golden solution to this impedance would be a good self-service buffet. Who can say no to the catering spectacle that is a fabulous buffet? It caters to everyone and is less wasteful, for each individual guest can go for what they actually like without risking being served dishes some might find not to their liking. Another advantage small weddings have over larger ones would be the flexibility in terms of which food service style to go for, so you can create a wedding brunch, lunch, or dinner banquet that is uniquely yours.
---
6. Go for an All-Inclusive Venue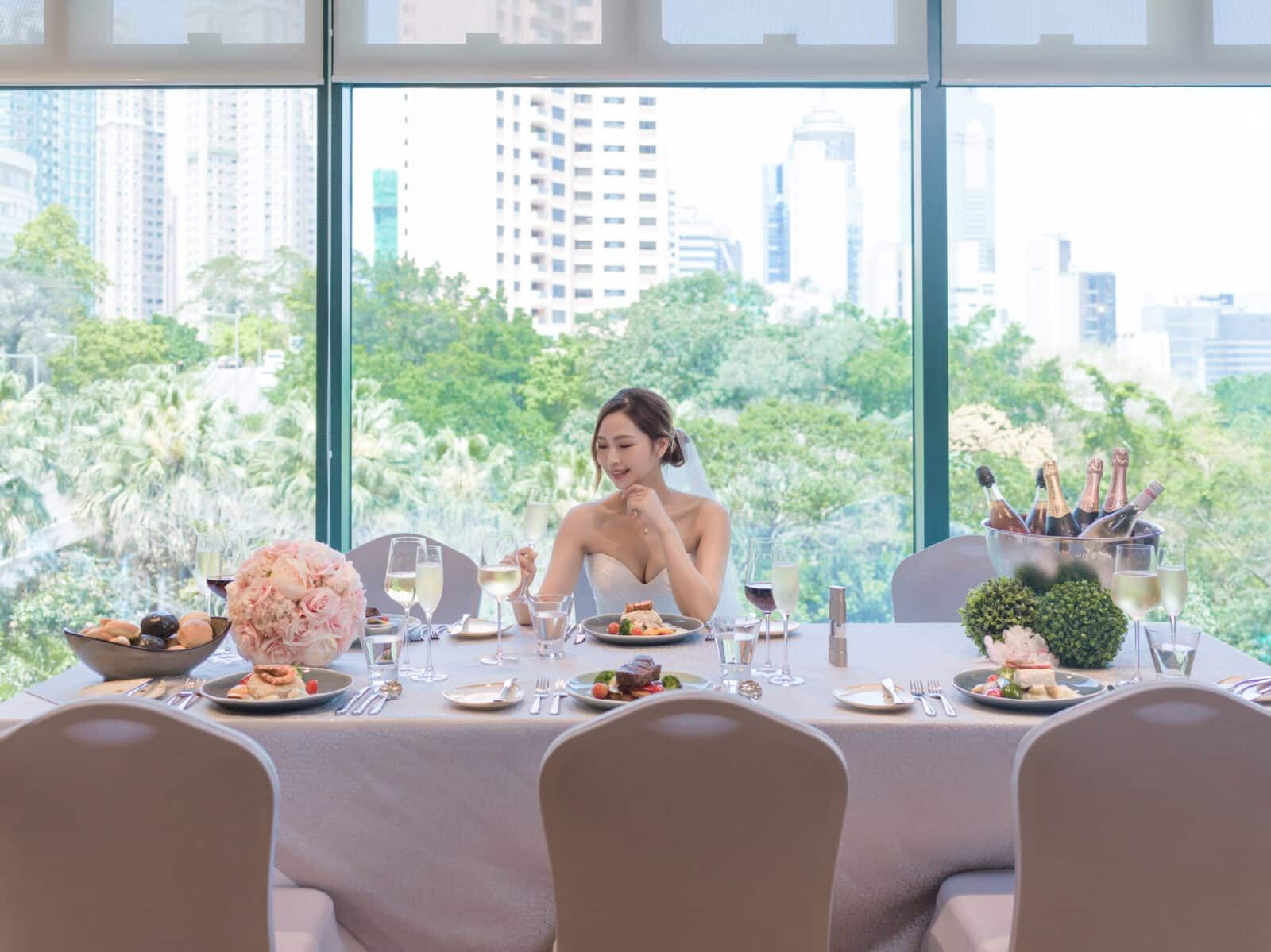 We get it, you prefer having an intimate, minimalistic wedding, all you want for your big day is good company, good food, good fun, and a memorable time for your guests, your partner, and yourself.
For maximum simplicity, find an all-inclusive reception venue to host your big day. Venues with all-inclusive packages provide a range of services and amenities in addition to the event spaces. Opting for an all-inclusive venue can save you the trouble of having to figure out arrangements concerning catering, beverages, on-site coordination, staff, rentals, cake, guest accommodations, and much more. Holding your wedding celebration at an all-inclusive reception venue means that you already got your caterers sorted out, and décor could be mostly done for you as well.
Wishing to further take the stress and hassle out of the planning process? Commandeer an extra pair of helping hands and hire a wedding planner. Many all-inclusive reception venues have in-house wedding planning specialists, or they would be able to connect you with one. All you have to do is let your preferences be known, sit back, and let an experienced and dependable wedding planner work their magic in concocting the perfectly intimate and minimalist wedding for you.
---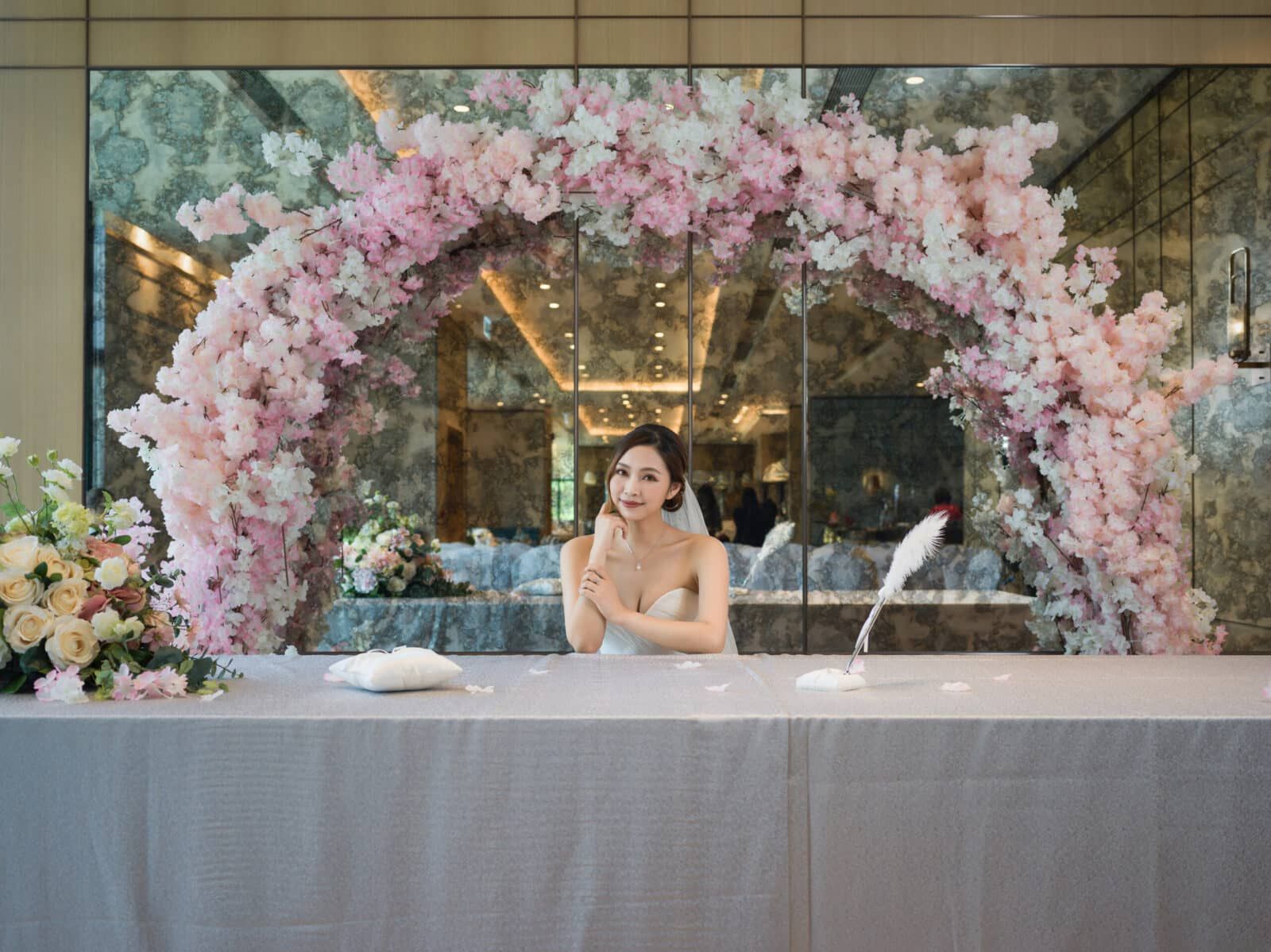 Host your dream wedding in Hong Kong with us at Two MacDonnell Road, hosting up to 80 guests with our selection of flexible packages for lunch or dinner hours, catered to suit your preferences and budget. Our proximity to the Cotton Tree Drive Marriage Registry in Central means you and your guests can easily arrive via taxi or car and attend your wedding reception at the prestigious café bar on 8 just minutes away, complete with seating, floral decoration, catering and more.
Need a helping hand? Our experienced wedding specialists are here to take care of every single detail of your day, from venue setup to ceremony run-down, wedding cake to reception buffet, down to a suite on your wedding night – so that your once-in-a-lifetime occasion is as stress-free as it is unforgettable.