Shanghai Travel Guide: Getting Around Shanghai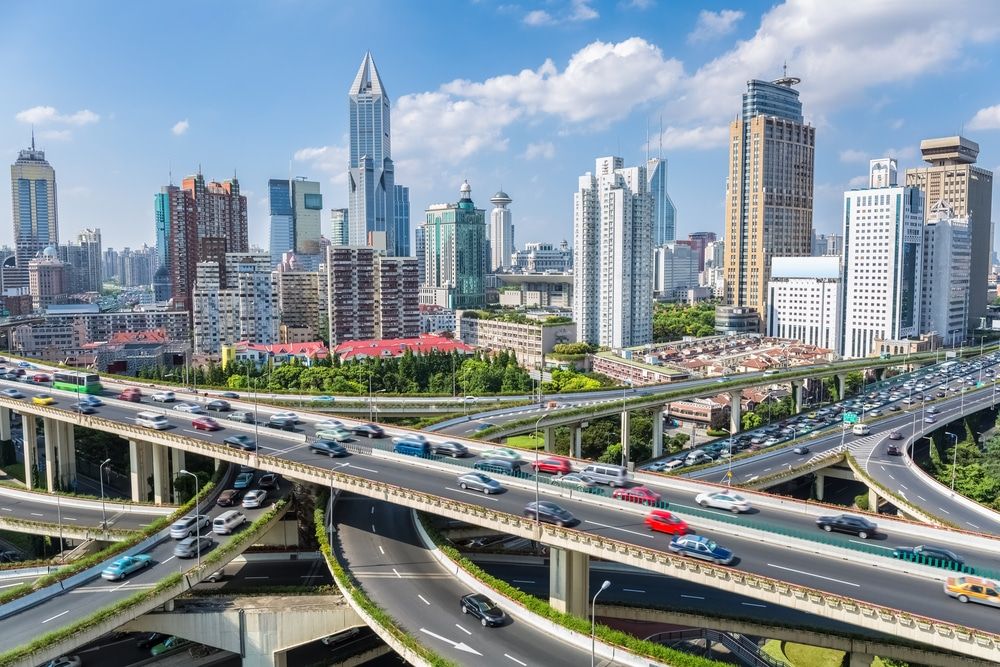 Shanghai is a big city in the sense of its international status, population, and actual size of over 6,340 km2. With its extensive, efficient, and affordable public transport system that covers the length and breadth of the city, the easiest way to get around in Shanghai is to use its public transportation. On top of the efficiency of the public transportation system, it is generally advised that non-locals avoid driving in Shanghai due to severe traffic congestion and a relatively complex road system. While getting around Shanghai is surprisingly easy, it may still take some time to get used to for those who are travelling to Shanghai for the first time or those who have newly relocated to the city. Navigate the Pearl of the Orient with ease with this comprehensive Shanghai transportation guide for tips on commuting in Shanghai.
---
Metro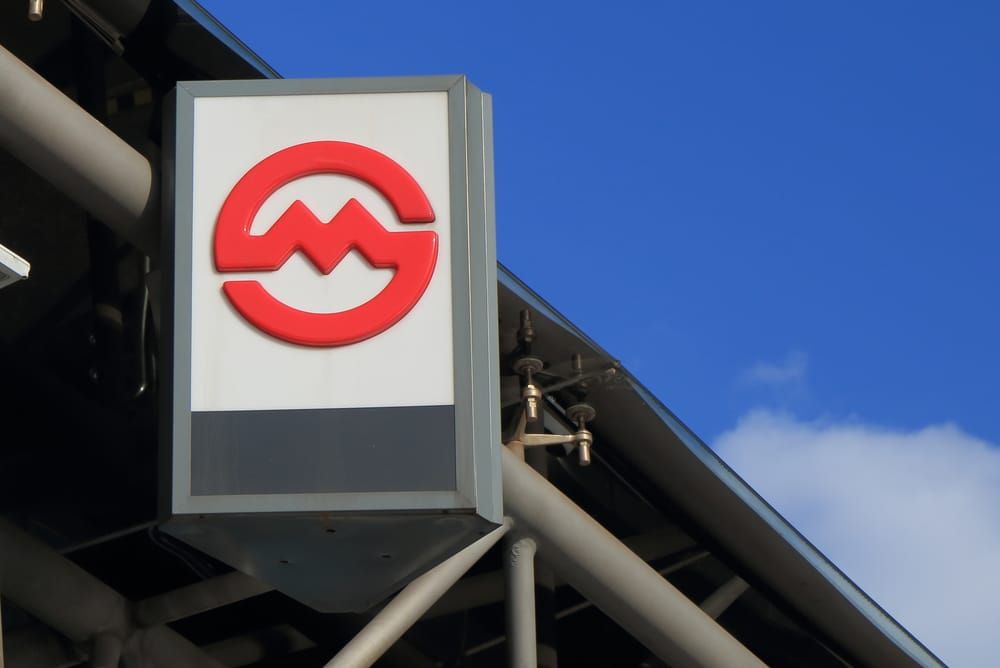 Serving an average of over 10 million riders daily, the Shanghai metro is one of the world's busiest subway systems. With 19 lines that sprawl through the city, it is hands down the easiest and quickest way to get around Shanghai. Despite its vast coverage, the routes are not difficult to understand and navigate through, thanks to the comprehensive colour-coded maps. Most signs and announcements are in both Mandarin and English, making the system very easy to use even for non-Chinese-speaking visitors travelling to Shanghai for the first time.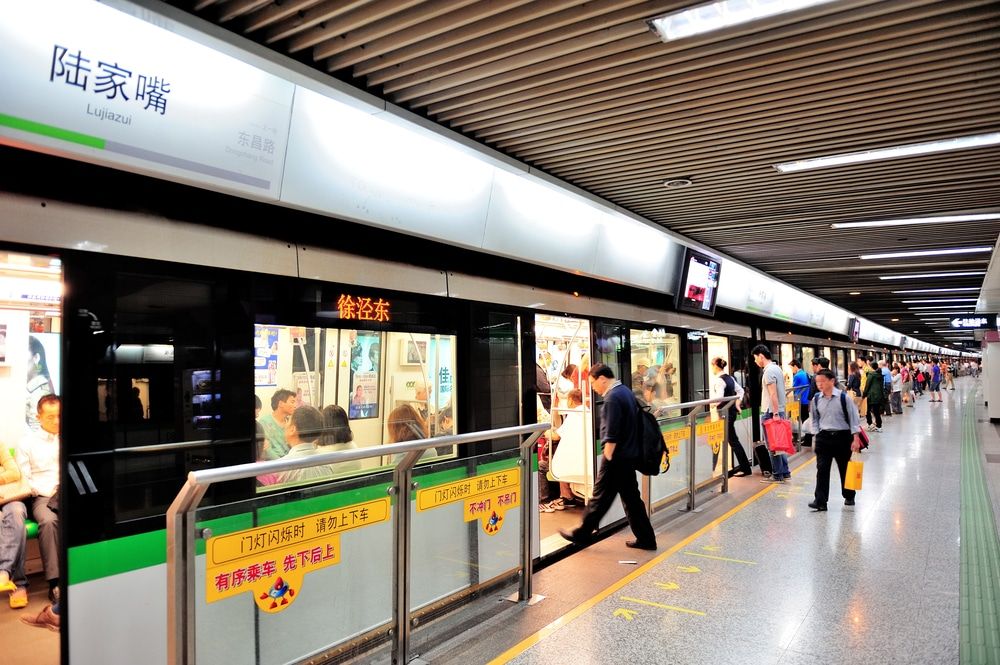 The Metro operates from 5:30 AM to 11:00 PM daily, with trains arriving every three to five minutes which are nearly always punctual, making it the most reliable way to commute and the best way to avoid the city's congested roads. Peak hours typically run from around 7:00 AM to 9:00 AM and from 4:00 PM to 7:00 PM. That is when the stations can become very crowded at times. Metro stations are identified by a large sign of an "M" in red over the entrance.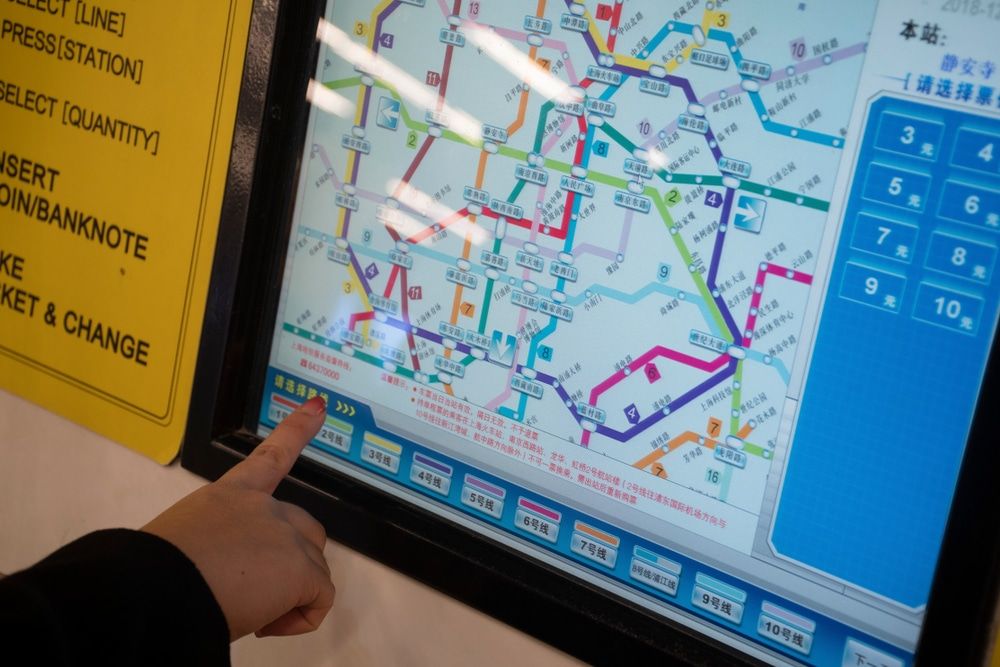 Passengers who do not own a Shanghai Public Transport Card can also get day passes or single-journey tickets for the Metro. Depending on the distance of your trip, each ride costs between CNY ¥3 and ¥15. Transfers are usually simple and smooth between different subway lines, but there are a few locations where additional fares will be needed. Remember to include your intended transfers when purchasing a ticket for the entire trip to avoid paying extra. When mapping out your route, note that there are several stations with the same name on different lines. While they are most likely to be in the same vicinity, their entrances and exits may not be in the same place.
---
Buses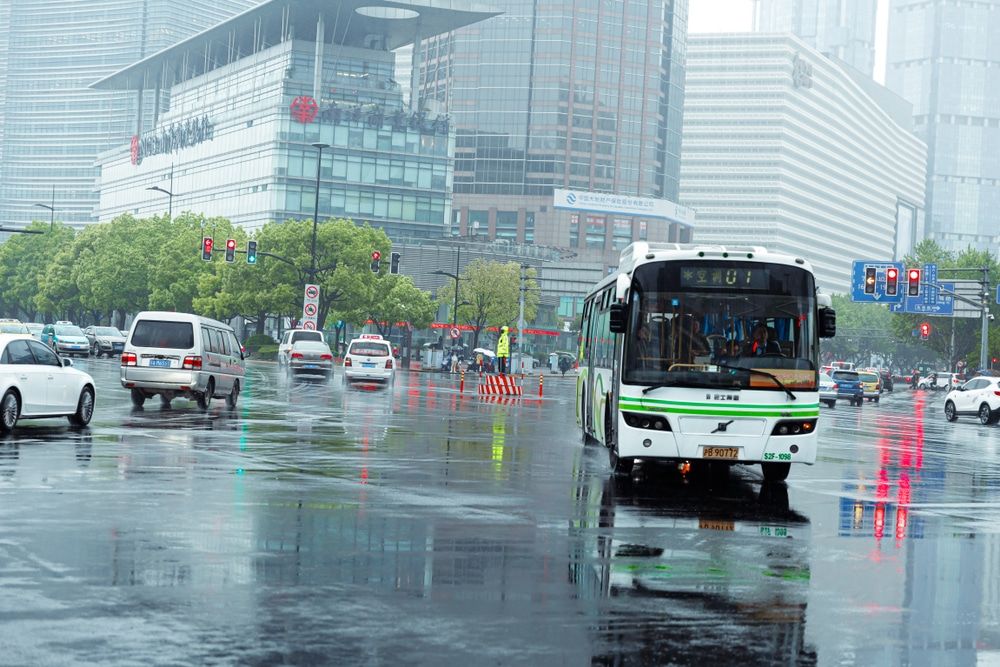 The bus system of more than 1,000 vehicles in Shanghai is extensive and well-established, with over ten bus companies running and connecting various areas and suburbs in the city. Most buses in the Shanghai transportation system operate from 5:00 AM to 11:00 PM, with the 300-series buses running throughout the night.
Buses are the cheapest way to travel in Shanghai, with tickets costing around ¥2 per trip. You can buy the ticket directly from the bus driver when embarking on the bus, as long as you have the exact fare, as drivers do not give out change. A transport card would come in handy most of the time, but it might not be valid on some older buses. Since most signs and information boards at bus stops are written in Chinese, you may want to do a little bit of research on the route before hopping on. However, once you've gotten on, the bus stop announcements do come in English.
---
Taxis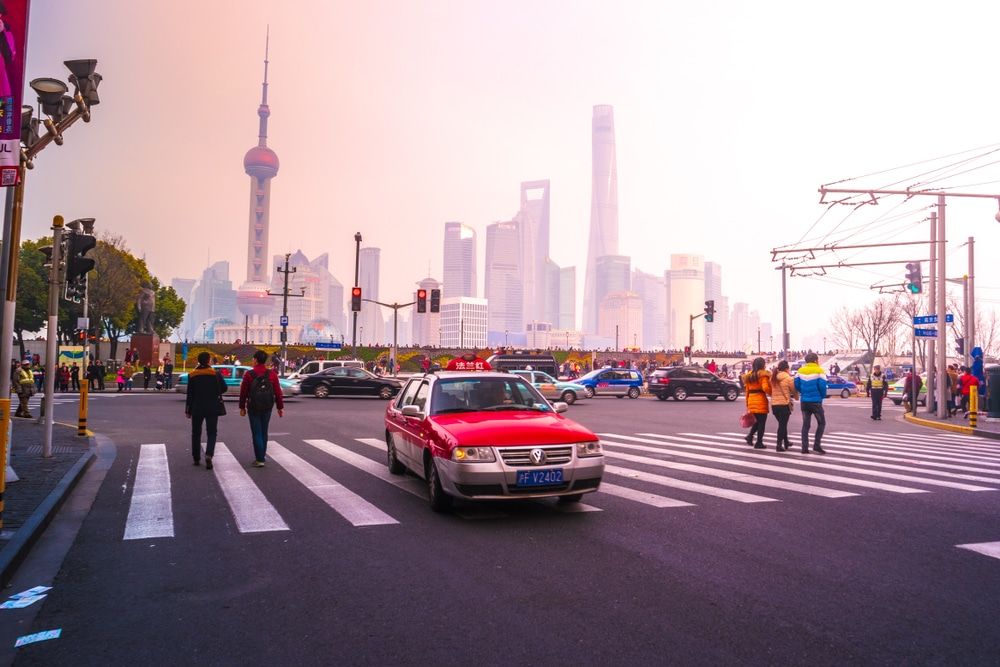 Blue, orange, green, white, and more – you may wonder why the taxis come in so many different colours in Shanghai and how they are different from one another. Taxis in Shanghai are operated under over 150 different taxi companies and are strictly colour-coded and indicative of the respective taxi company running them. Among these, cabs of Dazhong, identified by the colour of light blue/turquoise, and those of Qiangsheng, which are yellow, are considered the more popular operators. The light blue/turquoise/aqua-coloured Dazhong Taxis are also the preferred company in the queues at many top luxury hotels. The number 96822 found on the side of their vehicles is their phone number, through which you can reach their English-speaking booking service. On the other hand, taxis that are dark red and maroon, and those with an "X" on their licence plates, often charge higher fares. Additionally, be aware of unlicensed vehicles posing as taxis – real taxis always have a taxi logo light on the top of the car.
Taxis in Shanghai have different rates between day and night, with night rates slightly higher between 11:00 PM and 5:00 AM. When you reach your destination, pay the exact amount that appears on the metre. There is no need to tip the driver. Taxi drivers are not permitted to pick up more than one group of passengers. Object if the driver attempts to do so. As most drivers may only speak Chinese, it would be useful to carry the address written in Chinese to show to the taxi drivers.
---
Maglev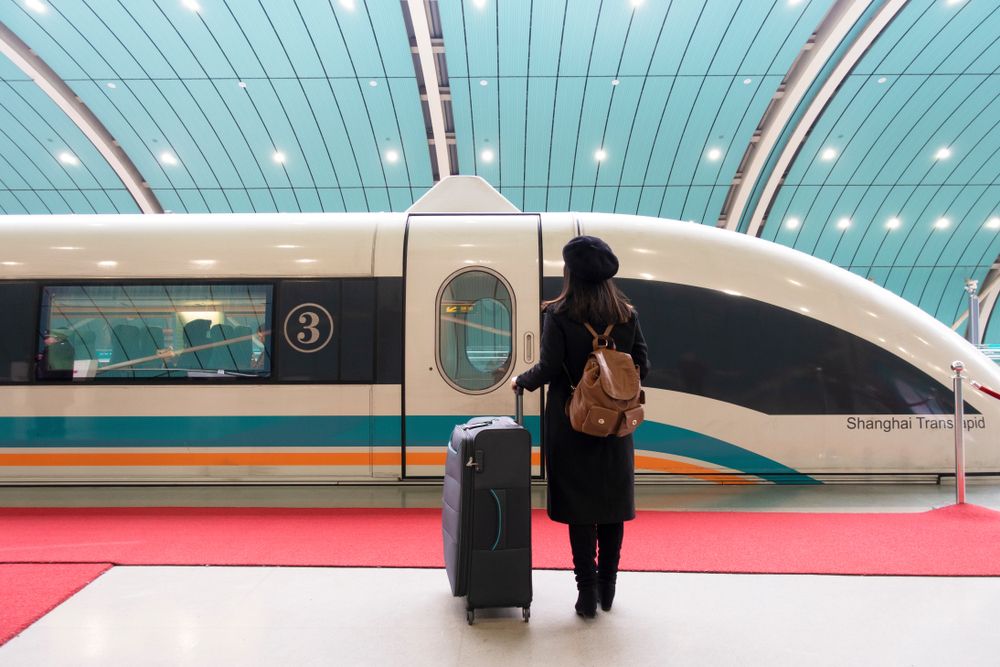 Opened in 2003, the Shanghai Maglev Train runs a distance of around 30 km between Pudong International Airport and Longyang Road station in Pudong. Aside from being a highly efficient mode of transportation between the airport and the city, the maglev train ride is considered an attraction in itself by many Shanghai travel guides. The train reaches a speed of 430 km per hour, making it one of the fastest trains in the world. The maglev trains are quieter, smoother, and more comfortable than conventional trains, leaving many passengers wishing the eight-minute ride was longer. Normal operating hours are between 6:45 AM and 9:40 PM, and trains run every 15 minutes to 20 minutes. Upon arriving at Longyang Road station, passengers can then continue their commute into central Shanghai by metro, bus, or taxi.
---
Bicycle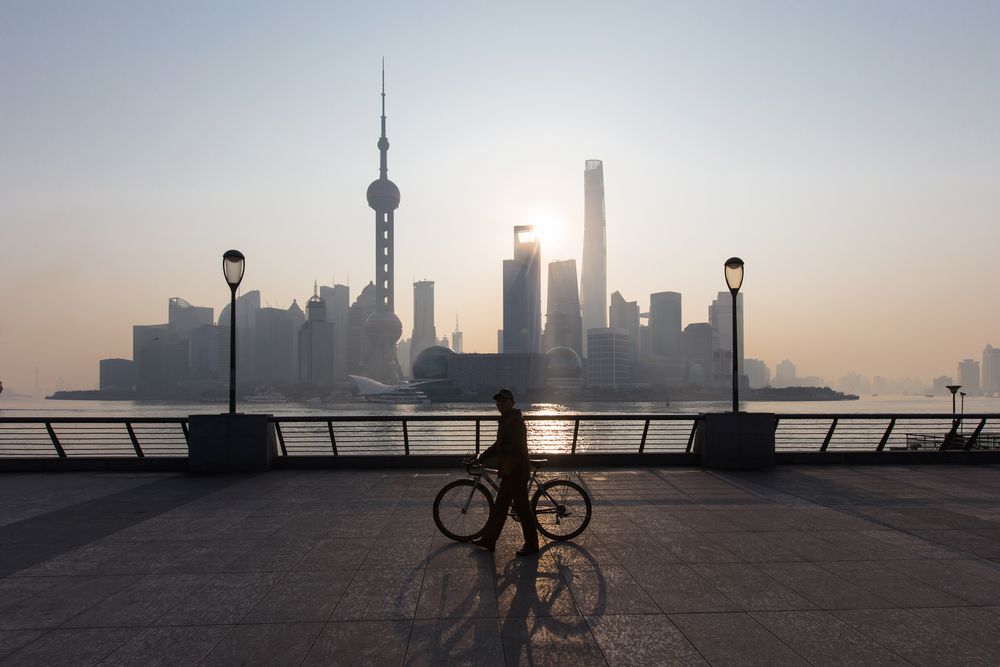 Many Shanghai residents waver through the busy streets and cycle to their destinations daily. You can rent a bicycle for ¥80 to ¥150 a day from bike rental shops around the city. There are a number of bike-sharing apps available in Shanghai, such as Ofo and Mobike. These apps also support an interface in English, and their rates sit at around ¥1 per half an hour. You can pick the bikes up where you find them on the app and leave them when you reach your stop.
While most of the main streets have dedicated bike lanes, cycling may not always be the best way to commute as the streets can be heavily congested, and bicycles are banned on some of the major roads.
---
Shanghai Transportation Cards and Passes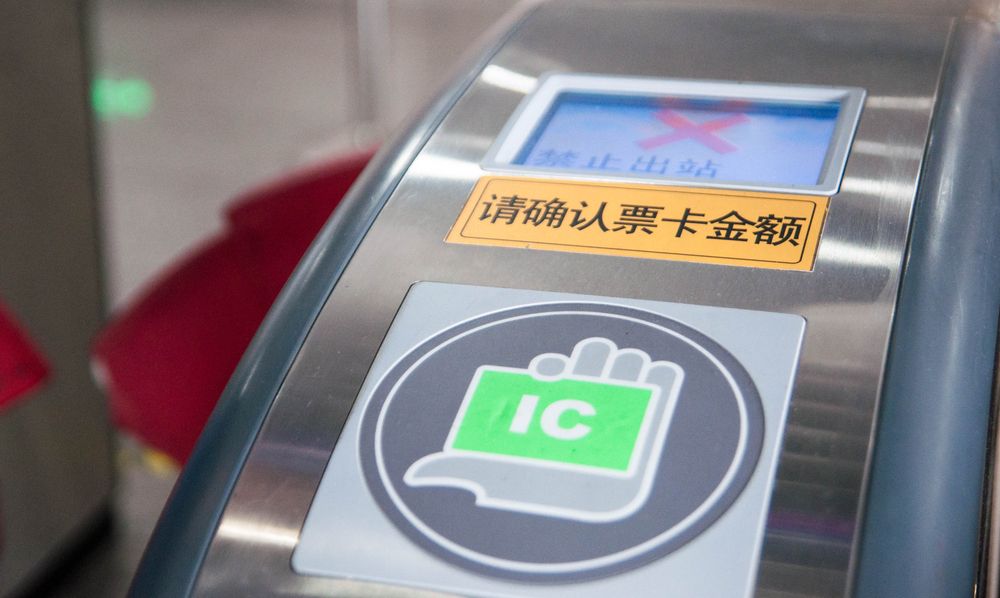 The Shanghai Public Transportation Cards (SPTC), or "Jiaotong Yikatong", are rechargeable smartcards that can be used to travel on buses, the Metro, ferries, and even some taxis. It is recommended for those planning on regularly using Shanghai's public transport. SPTC can be purchased at any metro station, selected banks, and most convenience stores for a small refundable deposit of ¥20, and you can top it up at all metro stations. While it does not offer discounts on fares, it is definitely worth buying one for the convenience of not having to scramble for change or standing in line for ticketing machines at stations. If you happen to be buying a transport card during any holidays or festivals, you might even be able to get a card of seasonal design or limited edition commemorating the holiday!
One-day and three-day passes might be a better fit for those who planned a brief stay in the city. The one-day pass offers unlimited travel on the Metro for 24 hours at ¥18, while the three-day pass costs ¥45 for 72 hours. There is also a ¥55 pass for combined use of the Maglev and Metro, which allows the cardholder a single maglev trip and 24 hours of unlimited Metro travel.
---
Ride-hailing Apps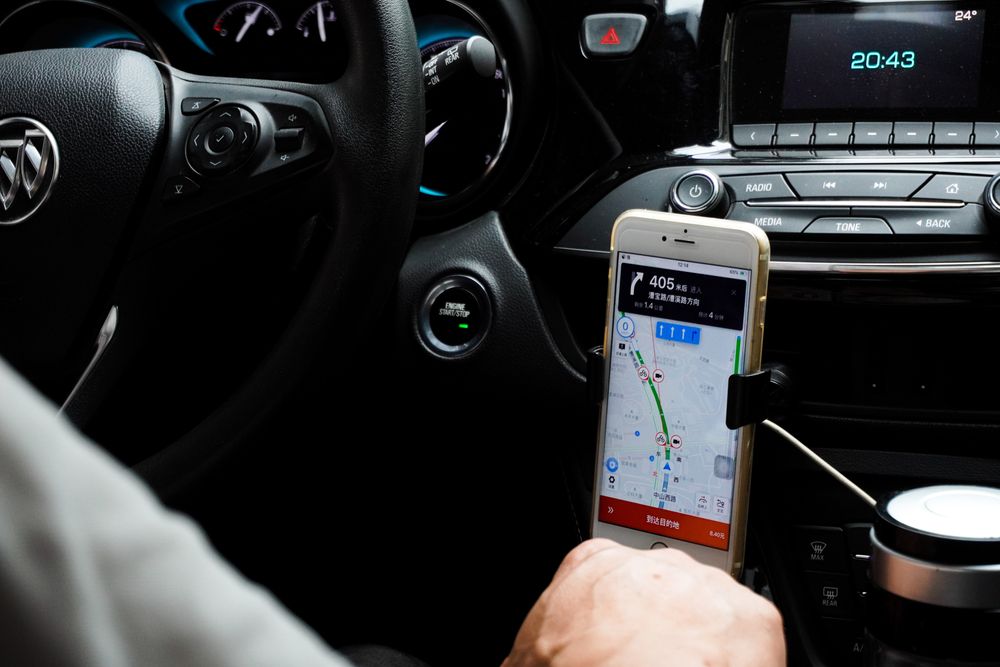 While Uber is currently not available in China, there are other ride-hailing apps and services available in Shanghai. Get familiar with Didi, the Chinese equivalent of Uber and a leading provider in the local market. Be mindful that DiDi Dache ("滴滴打车") or DiDi Chuxing ("滴滴出行") is the name of the Chinese version phone app; non-Chinese speakers will want to download Didi Greater China, the English version of the app. You can confirm your destination through the in-app GPS map, choose from the different types of rides in the app, and the drivers will contact you through DiDi's own messaging system. Installing DiDi is highly recommended even for short stays in Shanghai, for this app is a must-have, especially during rush hour or when the city is under bad weather. However, it is worth noting that an active Chinese cell phone number is required to activate and use this app.
---
Alternatively…Live close to your workplace!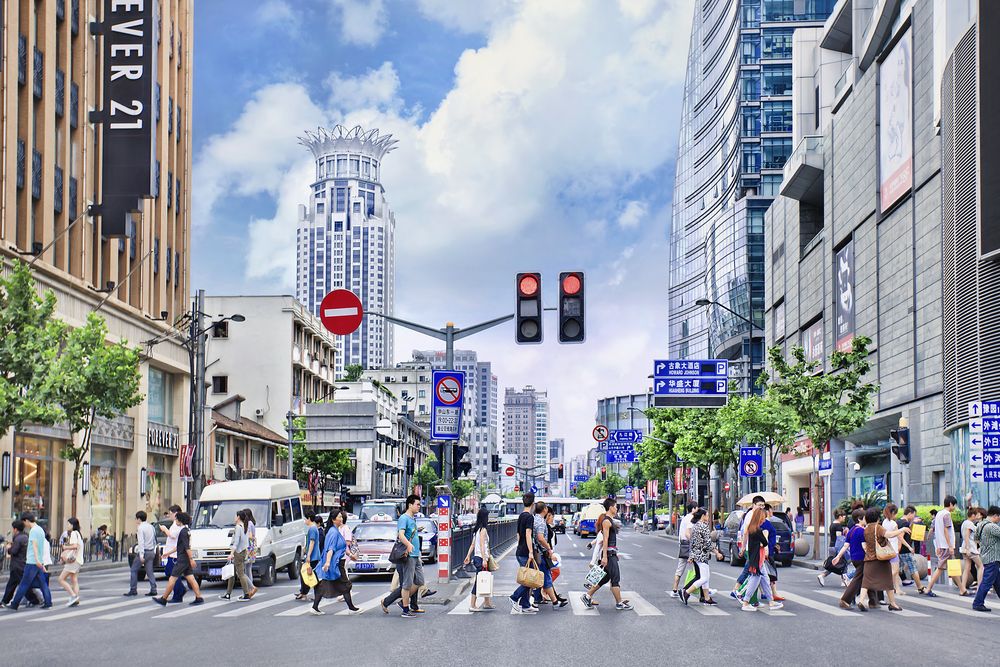 The city of Shanghai, while vast, is a highly walkable metropolitan. For those calling Shanghai home, be it temporarily or permanently, living near your workplace can be one of the best decisions one can make. Besides saving on transportation costs, it will leave you more time to do things you love outside of work – breeze through the neighbourhood after a long day or take a relaxing stroll admiring the Pearl of the Orient, where traditional structures and streets share the cityscape with some of the most impressive skyscrapers in the world.
---
While the Shanghai transportation system is extremely convenient, staying at a location where convenience is highlighted is even better. Lanson Place Aroma Garden is the very place that connects you to Shanghai's prominent commercial and business district of Puxi. Sitting above a metro station with access to two metro lines and situated adjacent to the Huaihai Road Commercial Circle, Lanson Place Aroma Garden guarantees an effortless experience for both your daily commute and weekend adventures around the city.
Located in the exciting Huangpu district, where you can find one of the world's most recognisable skylines, Lanson Place Parkside makes getting to your workplace a breeze with Shanghai's most prominent CBDs, including Jing'an Temple Commercial Circle, Huaihai Road Commercial Circle, and People's Square Commercial Circle, all accessible in less than 30 minutes.