7 Insta-Worthy Cafés in Singapore For Café-Hoppers
Whether you savour a quality brew or are constantly on the lookout for photogenic spots where you can chill with friends, cafés are surely the go-to venues these days. With their own unique takes on the café theme, check out these 7 Insta-worthy cafés in Singapore where any café habitués would covet to grab a bite at, and for social media enthusiasts to show off to their followers.
---
1. Central Perk Café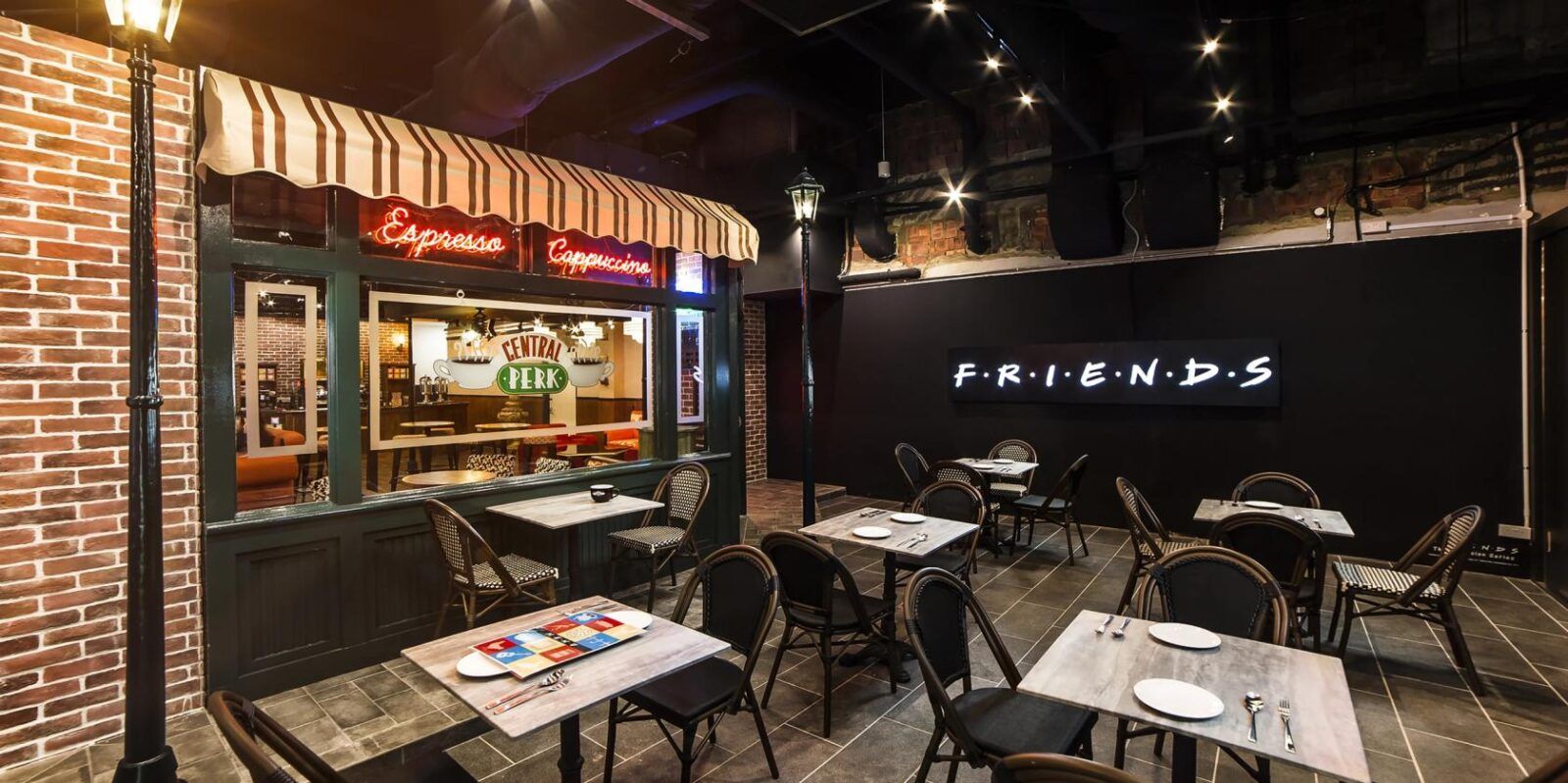 Arguably the most popular sitcom for the past 28 years, the series Friends and its beloved 6 main characters sure have stacked up a huge fan base around the world. Avid fans of the show will not want to miss the unique Central Perk Café in Singapore. Friends devotees are sure to be snapping camera rolls full of shots at this Insta-worthy café, as this astonishing space recreates the iconic sets where many of the scenes took place. The spacious Central Perk Café is composed of 4 areas – the Museum, the Main Set, Director's Area and The Alfresco. The café also sells a wide variety of Friends merchandise and goods for those who would like to bring home a piece of their beloved show. Central Perk Café offers dishes named after the 6 Friends characters, such as the infamous cheesecake that Rachel and Chandler drooled over, Monica's vegetarian lasagna, and Ross' Thanksgiving sandwich.  So bring your own gang of friends to the laidback Central Perk Café, enjoy the mouth-watering all-day brunch menu alongside a wide selection of desserts while watching the series on the big projected screen.
Address: 1 Magazine Road, Central Mall #01-01, Singapore 059567
---
2. Café Monochrome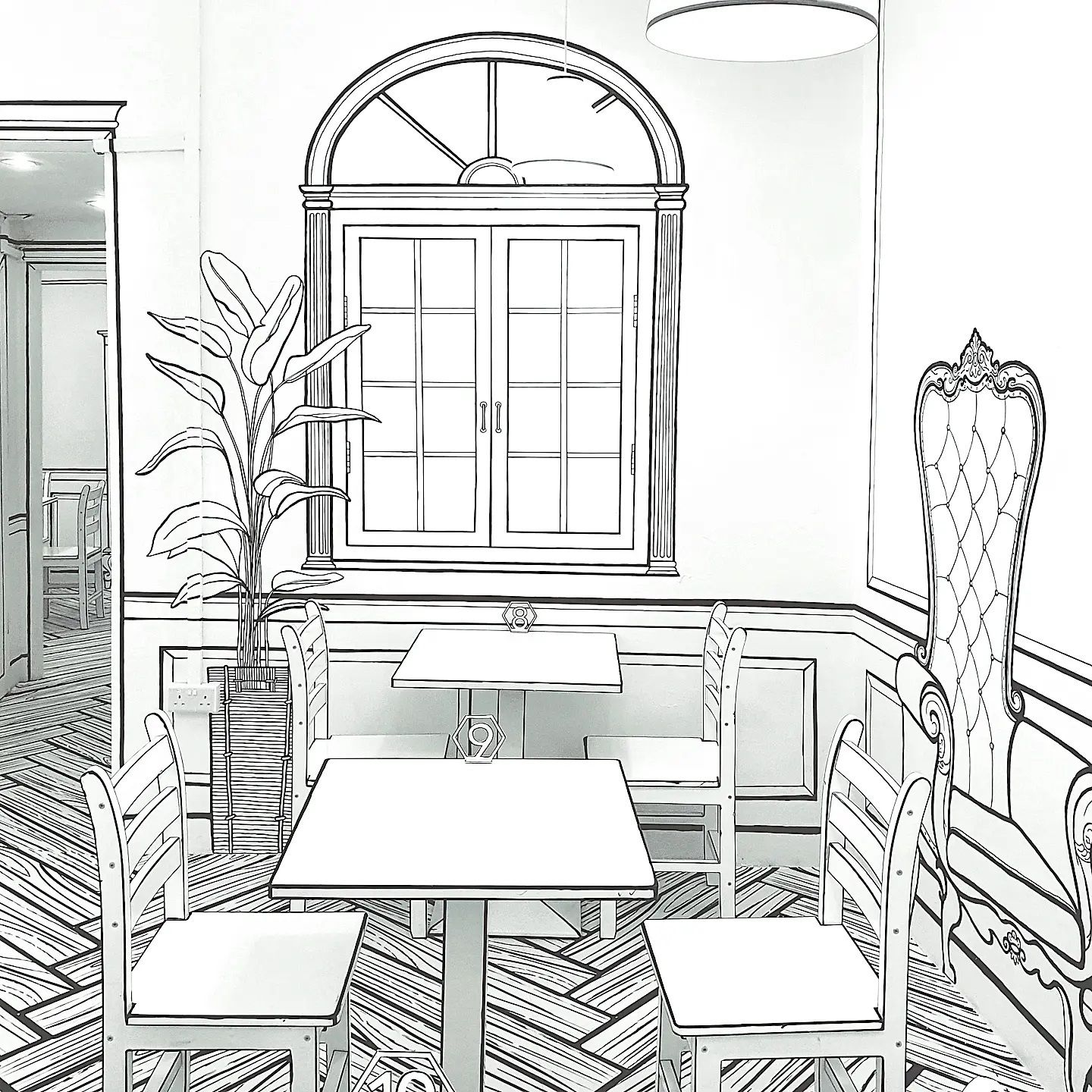 "Wait, what am I looking at?" is something a lot of first-time visitors to Café Monochrome will find themselves asking. Prepare to be stunned by the mind-bending interior when you step into this unique café in Singapore. From walls, flooring, to the table and chairs, Café Monochrome is covered in black and white hand-drawn lines, with everything blending perfectly into the 2D appearance and creating an interesting optical illusion that will guarantee to awe your Instagram followers. Besides the literally comical interior, the menu is also something of rave reviews. Immerse yourself in a sketch along with their selection of specialty coffees or the many flavours of ice cream at Café Monochrome.
Pro tip: your photos will pop even more with a colourful outfit, contrasting with the trippy interior of this Insta-worthy café, accentuating that comic book look in your photos!
Address: 216 Syed Alwi Rd, Singapore 207749
---
3. Carrotsticks and Cravings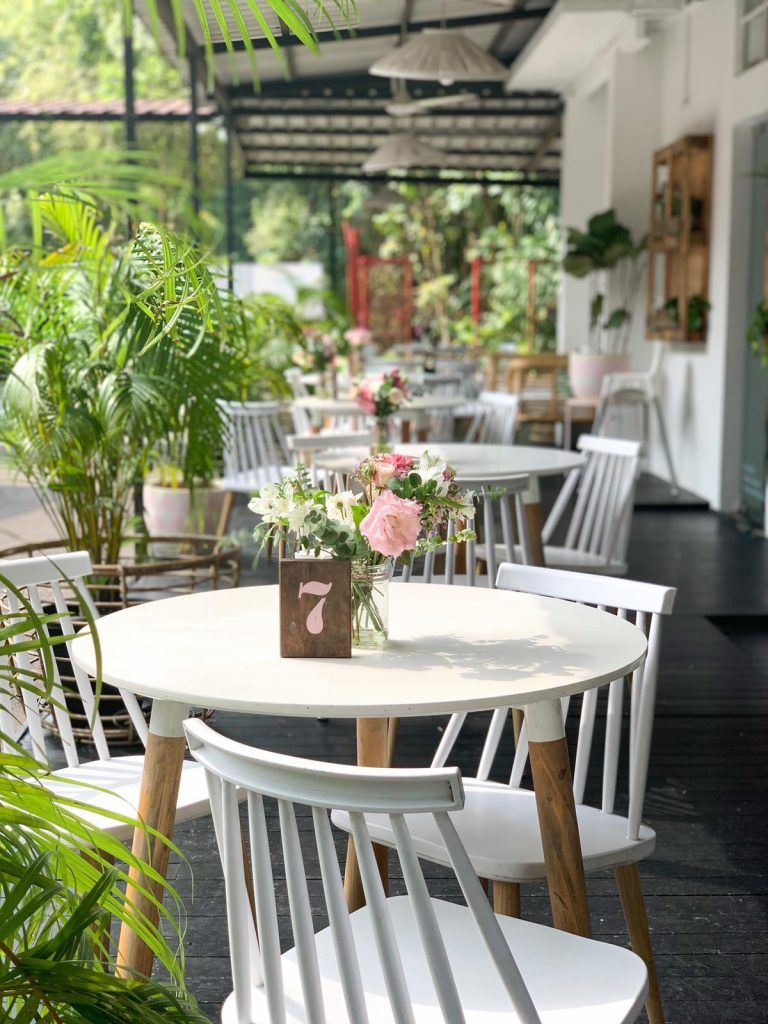 Expanding with now 3 locations in Singapore, the popularity of Carrotsticks and Cravings is evident and for good reasons. The Australian-inspired cafés embrace their motto to promote holistic living by serving nutritious and delicious fares. Famous for their brunch menu, this healthy food haven emphasises on healthy dishes and beverages loaded with superfoods that not only taste good but are also Instagram-ready. At all locations of this chain, the sophisticated interior and overall pastel aesthetic make this one of the most Insta-worthy cafés in Singapore and an ideal spot for recharging and nourishing your body and mind. The Carrotsticks and Cravings location at the Dempsey outlet, where outdoor seating surrounded by natural foliage is plentiful, characteristically offers a relaxing and calming escape to the health-conscious café-hoppers.
True to their dedication to delightful aesthetics, Carrotsticks and Cravings also hosts food styling and photography workshops regularly for the social media zealots aiming to showcase the most striking #foodie photos on their feed.
Address:
5 Stanley Street #01-01, Singapore 068724 (Stanley)
7 Rodyk Street #01-34, Singapore 238216 (Robertson Quay)
81 Loewen Road, 01-05, Singapore 249701 (Dempsey)
---
4. Joji's Diner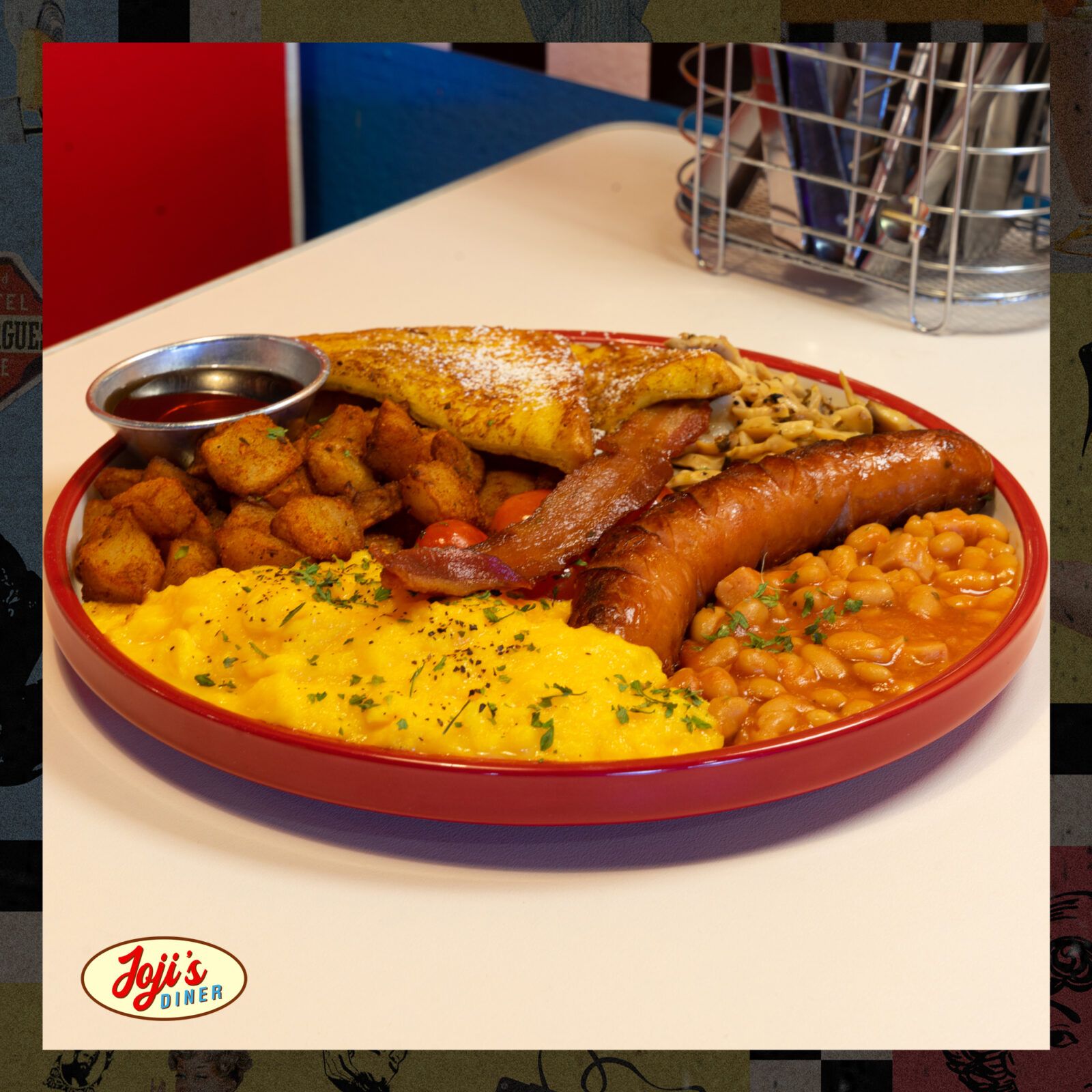 American-style diners just have that distinguished look that makes anyone salivate for some comforting eats. The hearty fares and cheerful décor at Joji's Diner surely deliver the iconic look and charm that only an American diner can give. Their all-day breakfast attracts flocks of voracious foodaholics daily with their fantastic menu, sizable portions, lively vintage ambience, all at an affordable price. So do not be surprised when you see the long lines outside this unique café in Singapore. The famed All-Star Platter, packed with eggs, sausages, mushrooms, hash browns and a crunchy french toast, certainly lives up to its name with its generous portion, alongside the Chicken and Waffle, which is another crowd favourite. And how can one miss the symbolic confections when it comes to American diners? The Big Bang chocolate milkshake is generously topped with sprinkles, pretzels, fruits, and the star of the show – a miniature doughnut ever so jovially sitting on top of the whipped cream. This dazzlingly tall, colourful glass deserves a standalone shoutout all on its own that will surely wow all your followers and satiate any sweet tooth.
Address: 534 Upper Serangoon Road Singapore, Singapore 534549
---
5. My Awesome Café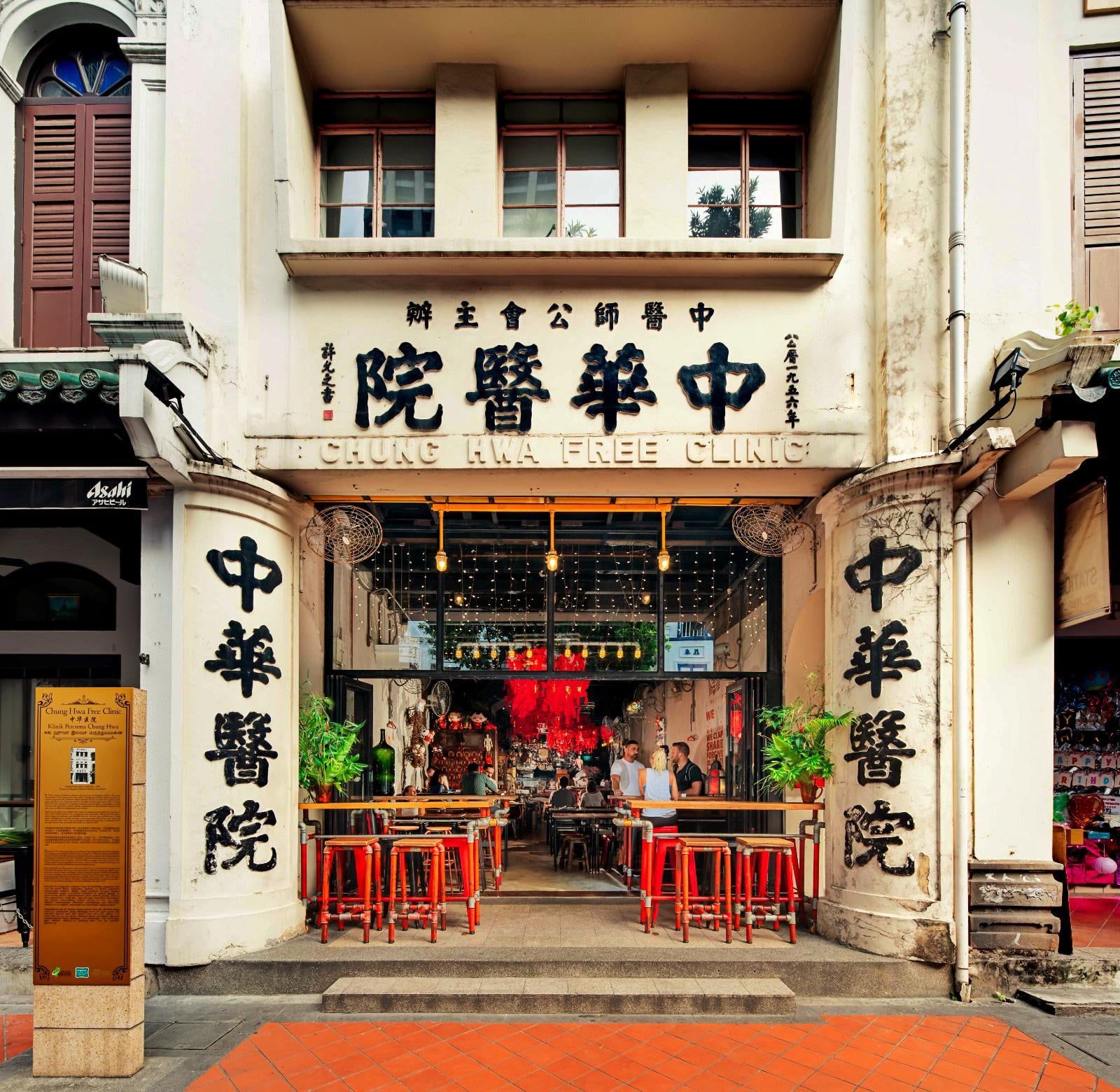 From afar the dated archway and structure look like many other historical buildings you can find in Singapore. When you close in on the glass-panelled entrance, however, this spot is sure to amaze you with its stylistic and enthralling interior. With thrifted furniture, the raw-looking concrete walls, vintage objects and dinnerware, this revamped historical shophouse-turned-café is assuredly a vintage gem in the Singaporean café scene. The contrast between the historical exterior and hip interior makes this photogenic space super Insta-worthy to say the least. Further showing the thought and effort put into this unique café, the 3 pendant lights at the entrance are vintage airport runway lights imported from France, welcoming new café-hoppers and returning patrons alike with the heartwarming feeling of coming home. With its Singaporean-style vintage good looks, welcoming atmosphere, and tantalising cuisine, this unique café is always bustling and vibrant, alive with adoring patrons every day. Perfect blend of the old and the modern, My Awesome Café indeed embodies the essence of the electrifying city of Singapore.
Address: 202 Telok Ayer St, Singapore 068639
---
6. Café De Nicole's Flower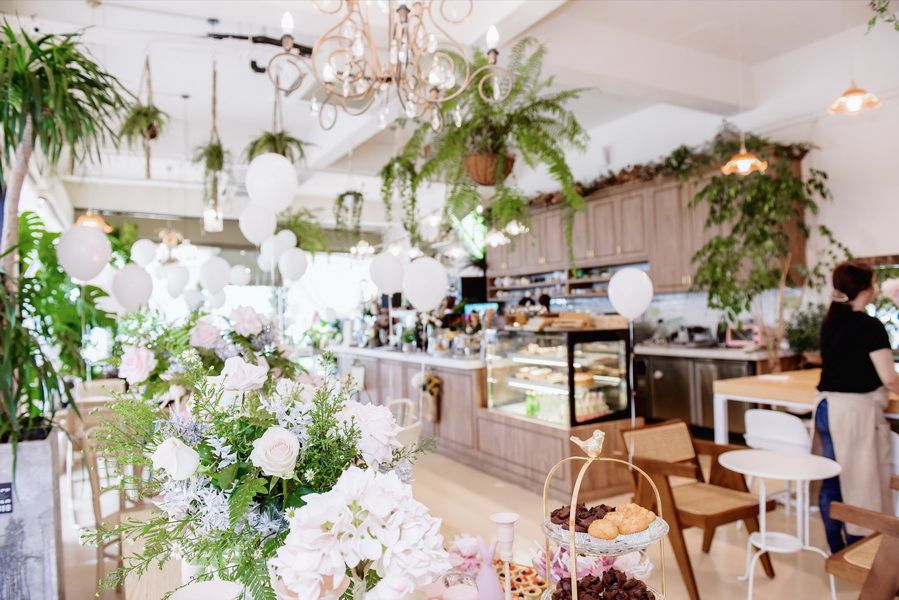 Venturing into this lush garden filled with fresh flowers at every corner you turn, Café De Nicole's Flower is the ideal background for your next social media upload. This unique café in Singapore features a refreshingly plush and elegant space both indoor and outdoor. The ambience and setting are so picture-perfect that this space is also sometimes booked as a venue for weddings and private parties, and it is not hard to see why – who does not want to be surrounded by verdant and fresh inflorescence and have a blooming backdrop for your photos? This pastel heaven of floristry is also pet-friendly. As the owner is a florist herself, Café De Nicole's Flower also organises flower workshops for fun activities such as making your own flower wreath. In parallel with the charming bouquets and fragrant florals, the home-cooked food found in this delicate space is correspondingly great. Not just delicious, all dishes and beverages are exquisitely plated and garnished with flowers, aesthetically very delectable and harmonious with the surroundings. The flavourful all-day breakfast and heavenly fluffy soufflé pancakes receive constant rave reviews and are certainly not to be missed. For all you coffee addicts, the coffee beans served are freshly roasted weekly, guaranteeing the quality of their freshly brewed coffee or a delightful cup of tea alike. Craving something fancier? The very theme-fitting rose latté is sure another Insta-worthy choice among many other specialty drinks available.
Address: 224 Telok Kurau Rd, #01-01, Singapore 423836
---
7. Wildseed Café at Alkaff Mansion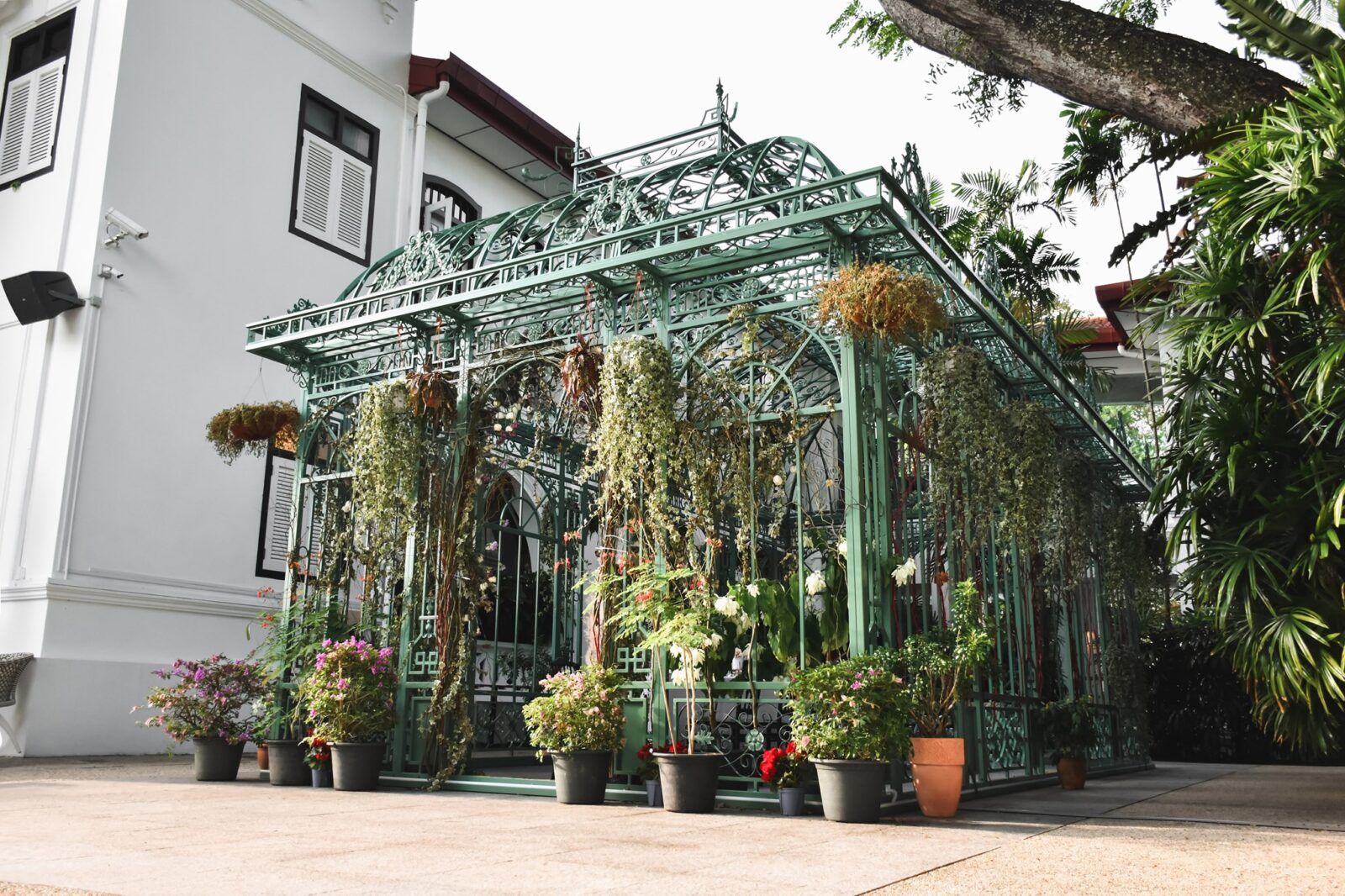 Assuredly one of the most Insta-worthy cafés in Singapore, Wildseed Café at Alkaff Mansion is a prominent brunch hotspot among food enthusiasts and pet owners alike. The most Insta-worthy shot at this pet-friendly pâtisserie is definitely of the stunning green conservatory, in which you can enjoy an extensive selection of brunch items, pastries, and an impressive drink menu offering a long list of coffee, cocktails, smoothies, and tea. Amidst the calming setting surrounded by luscious flora and fauna, its tucked-away location provides patrons with a break from the hecticness of the city. This spacious, airy locale is also popular among furry customers, as exhibited by all the photos of precious canines posing at this dashing café on social media.
Address: 10 Telok Blangah Green, Singapore 109178
---
Feeling a food coma incoming after all the Insta-worthy endeavours? Retreat to the equally photogenic Lanson Place Winsland, and rejuvenate at this lush, green oasis at the heart of Singapore. At the heart of the vibrant Somerset neighbourhood and merely one block away from Orchard Road, Lanson Place Winsland is your perfect getaway in Singapore.