Things to Do in Chengdu: 5 Must-Visit Attractions in Chengdu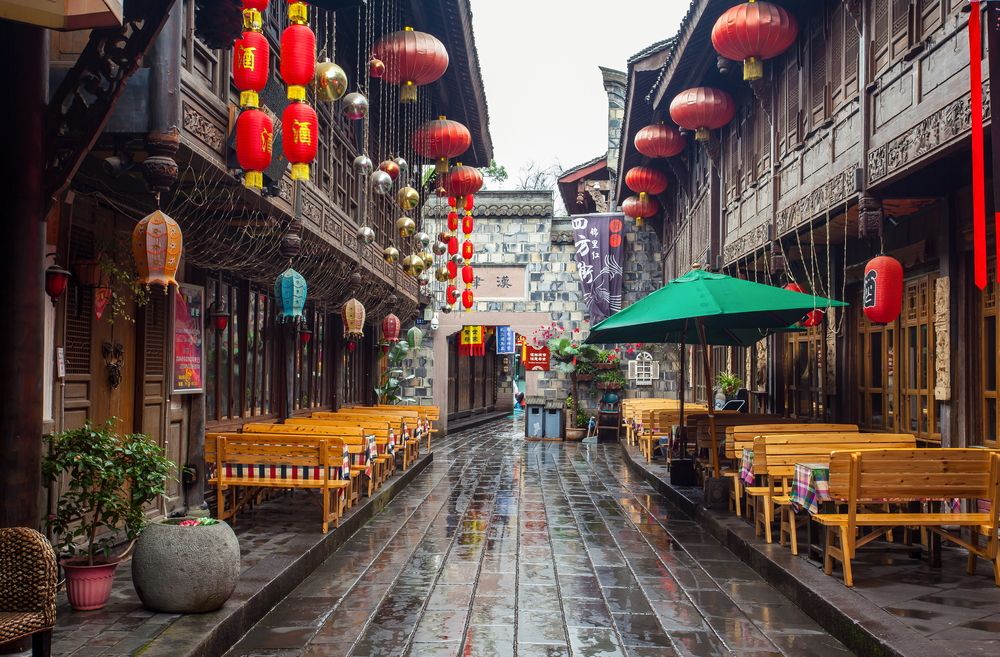 Known for its rich history, cultural heritage, well-preserved monuments, and countless historical sites that date back thousands of years, the capital of Sichuan province is a captivating city where the old perfectly mixes with the new. Here are Lanson Lifestylists' five must-visit Chengdu attractions.
---
1. Chengdu Wuhou Shrine (武侯祠)
Wuhou Shrine is a memorial site dedicated to King Liu Bei of Shu Kingdom (221 – 263) and his imperial chancellor Zhuge Liang who helped Liu Bei win many battles. Even today, Zhuge Liang is one of the most well-known historical figures in the history of China. As well as being an imperial chancellor, he was also a respected military strategist, diplomat and astronomer during the Three Kingdoms Period. The memorial site covers 37,000 square meters and is divided into the Gate, the Second Gate, the Hall of Liu Bei, the Corridor, and the Wuhou Temple.
What makes this shrine unique and worth visiting is that this is the only combined memorial temple for both a king and his chancellor.
Address: 231 Wuhouci Street, Wuhou District, Chengdu
Getting there: The closest metro station is Gaoshengqiao on Line 3. From Exit D, it is a 10-minute walk to the temple.
---
2. Wide and Narrow Alley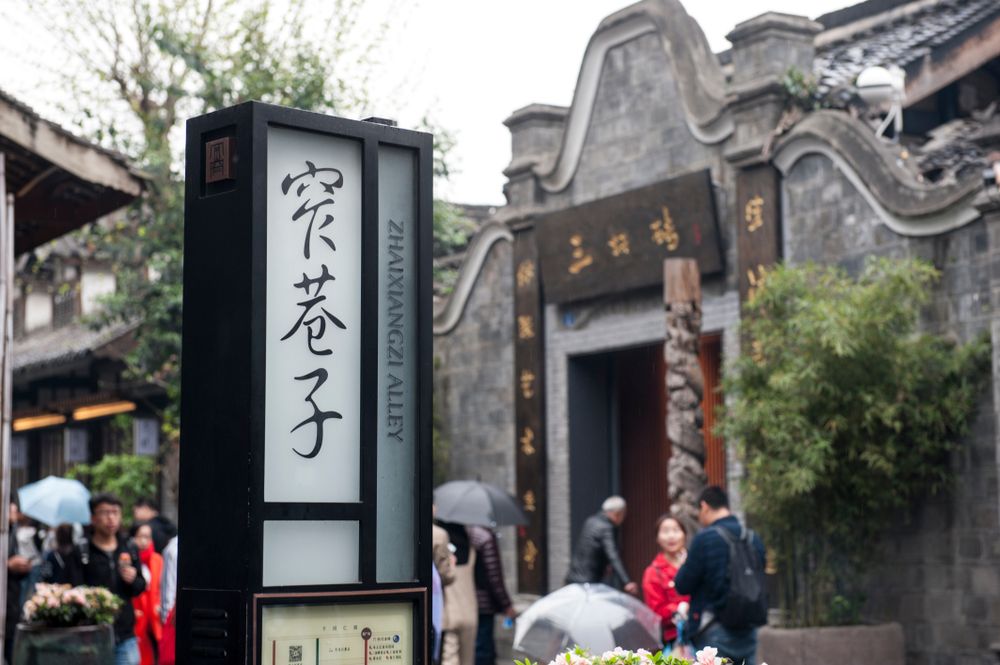 This popular Chengdu attraction consists of three well-preserved ancient alleys–Wide Alley, Narrow Alley and Well Alley– each with its own unique character. The nostalgic Wide Alley exhibits the way of living in old Chengdu. Here you will find architecture from the late Qing dynasty and the early Republic of China alongside century-old western-style buildings. Stroll through well-preserved houses with exquisitely adorned wooden doors and over 20 old courtyards. There is also an experience centre that recreates a typical family home during the Republic of China era. Narrow Alley is a depiction of slow life in Chengdu. The courtyards are filled with a wide array of cafes, teahouses, bars and restaurants. Be sure to pay a visit to Shuan Ma Shi, a stone horse statue that pays tribute to the northern culture in western Sichuan, at No. 32 Narrow Alley. Well Alley reflects the urban life and folk customs of old Chengdu. The main attractions in this alley are the 500-meter-long brick culture wall and the 500-meter-long folk custom wall.
Address: No.127 Changshun Street, Chengdu, Sichuan
Getting there: Take Metro Line 4 to Kuanzhaixiangxi Alleys station or Line 2 to People's Park station to start exploring.
---
3. Jinli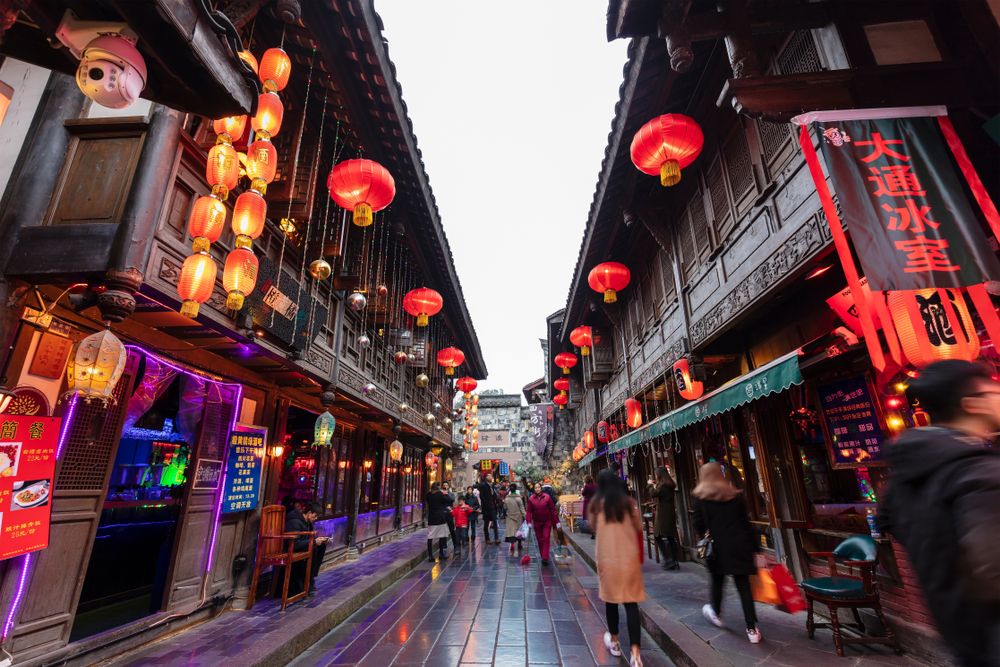 With over 1,800 years of history, Jinli is one of the oldest shopping streets in Chengdu. Step back into time and marvel at buildings and shops restored and remodelled in the unique architectural style of the western Sichuan Province back in the Qing Dynasty. Now part of the Wuhou Memorial Temple site, this 550-meter ancient street is full of things to do. Watch the famous face-changing act that is considered the essence of Sichuan Opera. Sample authentic Sichuan snacks like Douhua Beef (savoury tofu pudding with beef), buckwheat noodles and fried stinky tofu. Or, if you are looking for a piece of Chengdu to take home with you, check out the folk artisans selling time-honoured crafts such as clay figurines, sugar painting, rice engraving, Shu embroidery and Sichuan lacquerware.
Address: 231 Wuhouci Street, Wuhou District, Chengdu
Getting there: The Gaoshengqiao metro station on Line 3 and Line 5 is 18 minutes walk from Jinli.
---
4. Chengdu Research Base of Giant Panda Breeding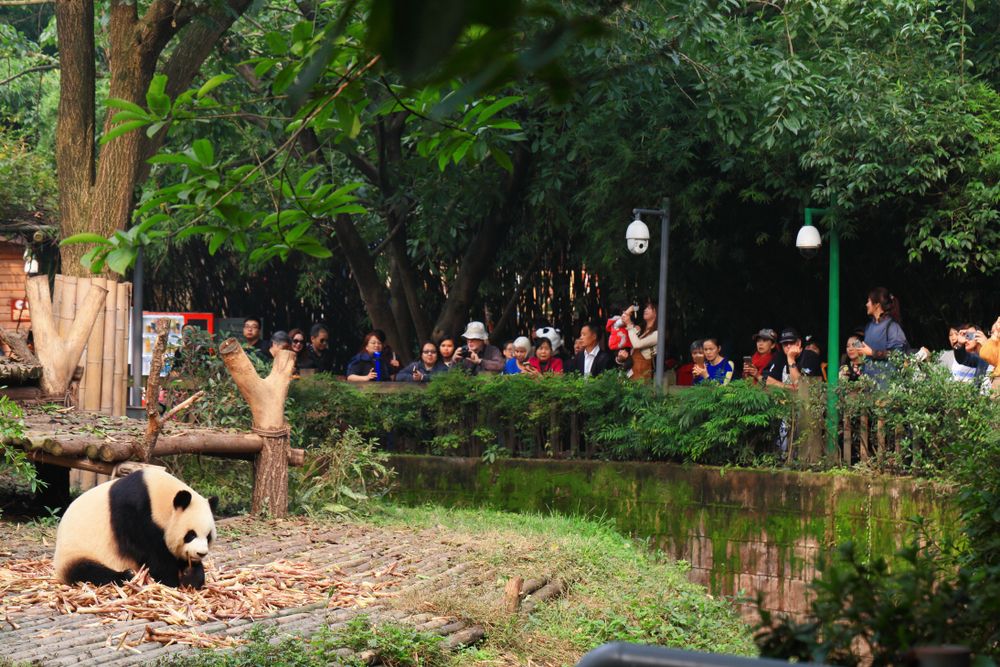 With Chengdu known as the Home of Giant Pandas, naturally, The Chengdu Research Base of Giant Panda Breeding is one of the favourite things to do in Chengdu for visitors. Get up close with the rare giant pandas in open-air enclosures or see cute giant panda cubs in their nursery. The research base is also home to other animals like red pandas, peacocks and swans. Stop by the Giant Panda Museum, scientific discovery centre, or cinema to learn about the endangered species. End the day by grabbing a meal in one of the four on-site restaurants.
Address: 1375 Panda Road, Northern Suburb, Chengdu
Getting there: Take metro Line 3 to Panda Avenue station and then take bus D025 to the base.
---
5. Du Fu Thatched Cottage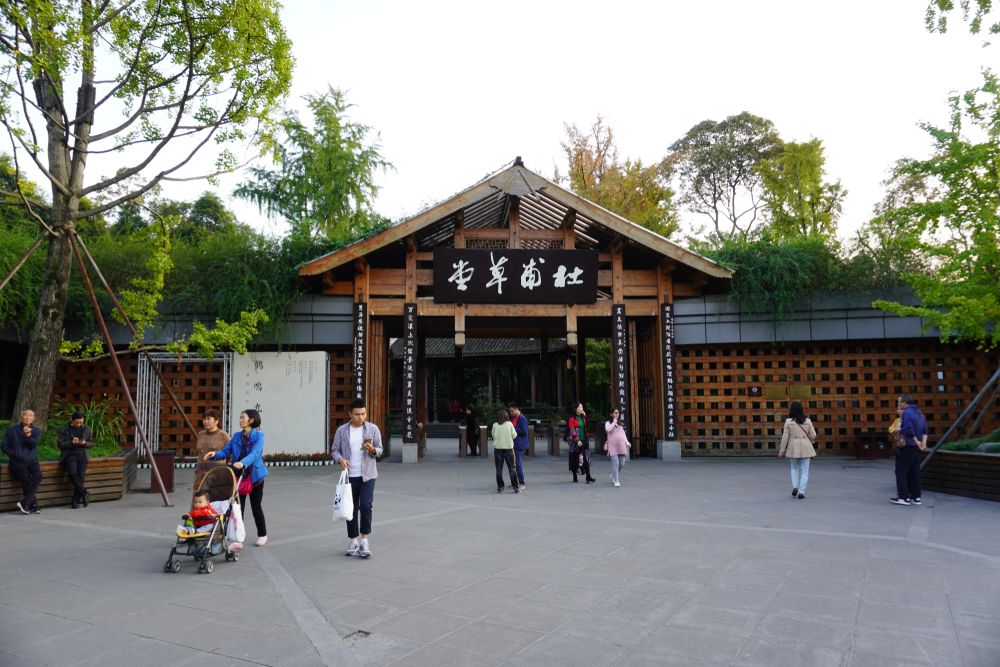 Du Fu Thatched Cottage is a memorial site that pays homage to one of China's greatest poets. It was here in the picturesque Huanhuaxi that Du Fu composed over 240 poems reflecting the uncertainties, miseries and sufferings during the Tang Dynasty while living there for four years. Unfortunately, the thatched hut initially built by the poet had eventually fallen into disrepair, but due to his popularity, enthusiasts in the Ming Dynasty later reconstructed the hut and surrounding key buildings, which were all extensively renovated in the years to follow.
Address: 37 Qinghua Street, Qingyang District, Chengdu
Getting there: Take metro Line 4 to North Caotang Road and then walk south for 15 minutes to get to the cottage.
---