Keeping it Cool – 5 Refreshing Summer Mocktail Recipes to Try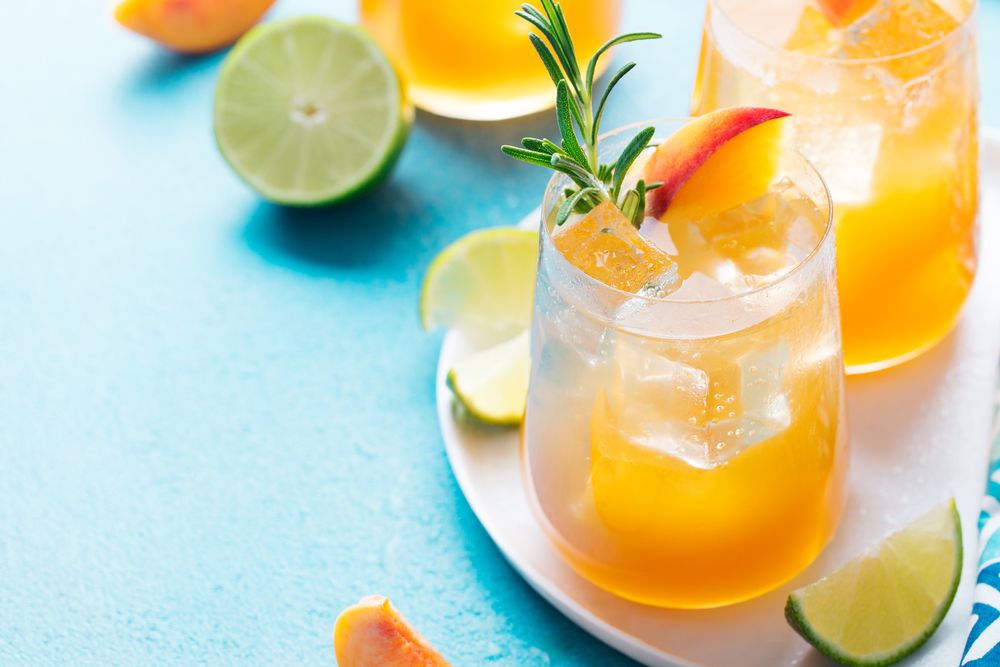 Looking for thirst-quenching summer drink recipes to complete your party menu? Mocktails are the way to go. They are a great addition to parties and gatherings that allows all your guests, even kids and non-drinkers, to enjoy a fun drink. Check out these 5 refreshing mocktails for your next special occasion. All of these summer mocktail recipes are super easy to make with only a handful of ingredients.
---
5 Easy Summer Mocktail Recipes
1. Non-Alcoholic Sangria
What's more refreshing than fresh summer fruits? Even better, turn it into a drink! Try this non-alcoholic sangria at your next gathering, a refreshing mocktail that looks great and is completely customisable. You can throw in almost any seasonal fruits according to your preference. What's great about it is that you can prepare most of it ahead of time, so there's minimal fumbling in the kitchen when your guests have arrived.
Ingredients:
Fresh lemon slices
Fresh lime slices
Fresh orange slices
Fresh peaches, cubed
Apples, cubed
Blackberries
1 cup orange juice
½ cup lemon juice
4 cups grape juice
4 cups sparkling water or club soda
Steps:
Add all the fruits and fresh juices into a large pitcher and stir well.
Chill the sangria mix in the refrigerator until ready to serve.
Right before serving, add in the sparkling water or soda and mix well.
For a white sangria, replace grape juice with a light-colour juice like apple juice.
---
2. Shirley Temple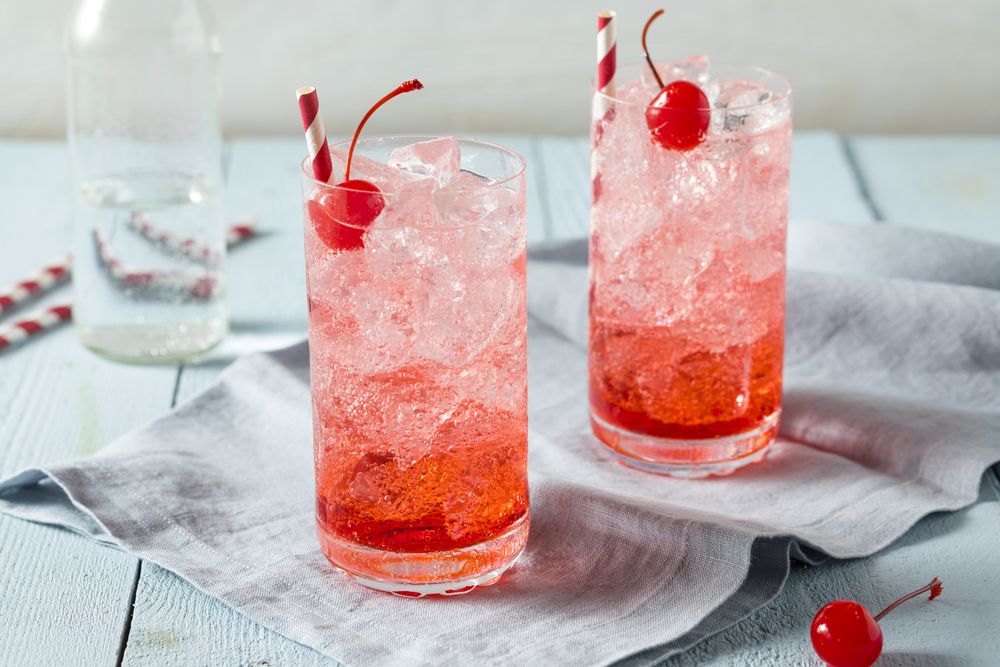 Pink, fizzy and pretty—Shirley Temple will put a big smile on your guests' faces. This refreshing mocktail only uses a few simple ingredients and takes only a minute to prepare, easily turning every occasion into a celebration.
Ingredients:
1/4 cup ginger ale or white soda (Sprite or 7UP)
1-1/2 tbsp. grenadine syrup
Ice
Maraschino cherries, for garnish
Steps:
Fill a highball glass with ice and pour the grenadine syrup over the ice.
Top with ginger ale and garnish with maraschino cherries.
---
3. Virgin Mimosa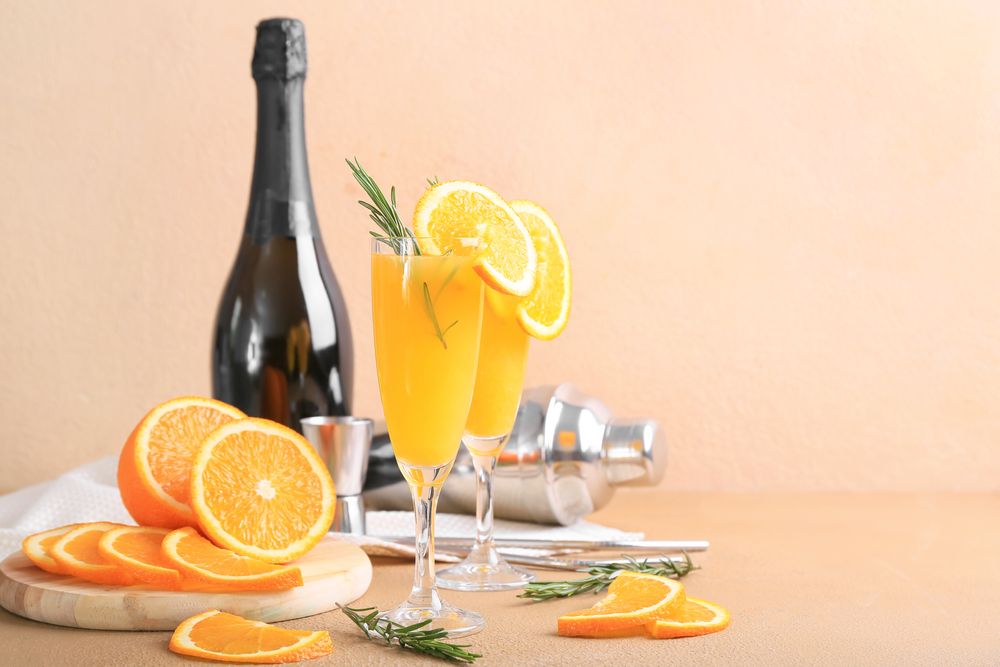 The traditional mimosa cocktail made with champagne and orange juice is a popular choice at brunch and weddings. This refreshing mocktail version is perfect for special occasions such as baby showers and other family events. Made with just two ingredients, party throwers can serve up flutes of bubbles in no time.
Ingredients:
Orange juice
Sparkling water, non-alcoholic sparkling wine or ginger ale (chilled)
Orange slices or peel (for garnish)
Rosemary sprigs (for garnish)
Steps:
Add equal parts of sparkling water and orange juice to a champagne flute.
Garnish with orange slices and a sprig of rosemary.
---
4. Virgin Strawberry Daiquiri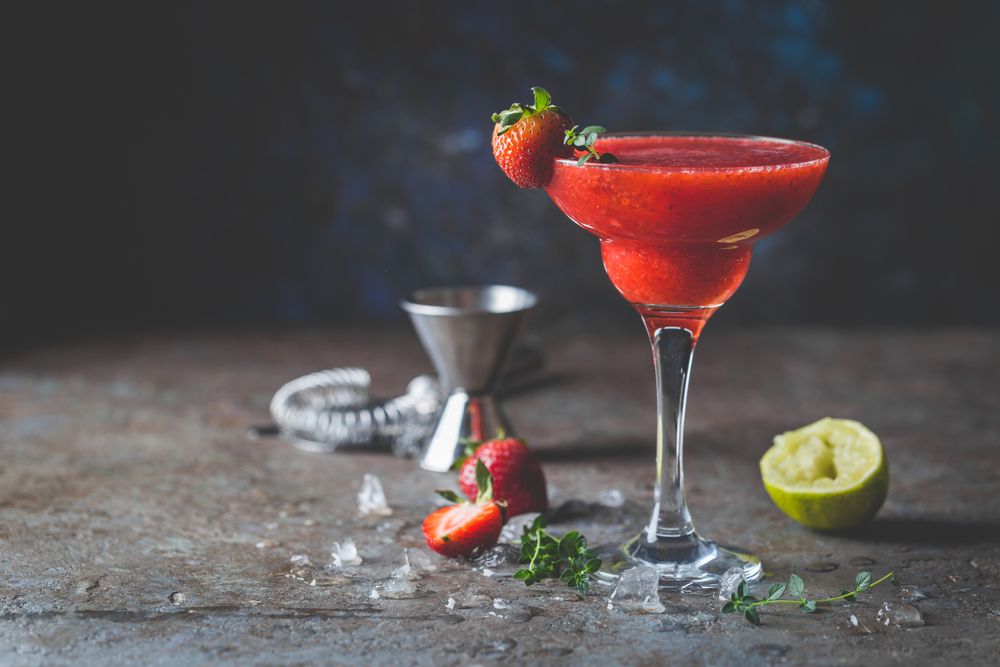 Sizzling summer days call for some icy cold drinks to stay cool. Mildly sweet with a refreshing flavour from the freshly squeezed lime juice, this rum-free strawberry daiquiri is the perfect summer drink recipe for those wanting to cut back on calories.
Ingredients:
1 bowl fresh strawberries
1 bowl frozen strawberries
Lime juice (2 to 3 limes with additional for garnish)
⅓ cup granulated sugar
⅓ cup water
Mint leaves (for garnish)
Steps:
The first step is to make a simple syrup. Combine sugar and water in a small saucepan and stir together over medium heat until the sugar is dissolved. Remove from heat and chill in the refrigerator until cold.
Add ⅓ cup of chilled syrup, lime juice and fresh strawberries into the blender and blend for 10 seconds.
Gradually add the frozen strawberries in batches and blend until smooth. Blend just long enough to mix the ingredients as blending too long will make the drink runny.
Pour the mixture into a margarita glass and garnish with mint and strawberry halves.
---
5. Virgin Margarita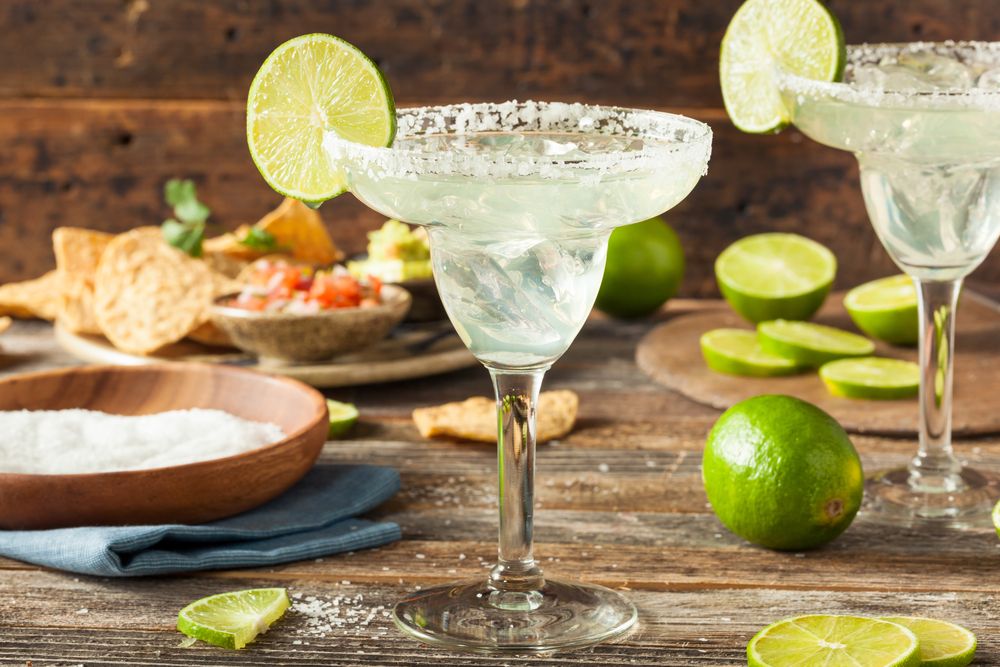 Who doesn't love a refreshing margarita in the summer? Why not make it an alcohol-free one for all ages to enjoy? Throw in this summer mocktail recipe into your next barbecue party or Mexican night menu!
Ingredients:
Fresh lime juice from 1 lime
⅓ cup fresh orange juice
1 tbsp agave syrup
Ice cubes
Salt (for garnish)
Lime wedges (for garnish)
Steps:
Salt the rim of the margarita glass by running a lime wedge over the rim before dipping in the salt. Set aside.
Add fresh orange juice, lime juice, agave syrup and some ice cubes into a cocktail shaker. Shake well.
Place a few ice cubes in the glass and strain the margarita mix over it. Garnish with lime wedges and serve.
To make a frozen version, add all ingredients into a blender and blend until the mixture is nice and slushy. Pour directly into the glass and serve.
---
Summer is a time for the outdoors — poolside parties, barbecue get togethers, alfresco dining or just a chill afternoon on the patio. Whatever the occasion, these refreshing summer mocktails will surely take it up a notch. Lanson Place Waterfront Suites offers guests the best of harbourside living. From an outdoor plunge pool with a barbecue area to serviced residences with a well-equipped kitchenette, hosting your summer parties has never been easier.