Finding Old Hong Kong: 5 Historical Spots in Central District
Located at the epicentre of Hong Kong, the Central district is more than just a financial hub and its nightlife scene. Walk around this dynamic area and discover places where old and new merge seamlessly. If you're looking for things to do in Hong Kong's Central district, why not take a walk through history and find traces of old Hong Kong at these five impressive heritage spots in the Central district.
1. Pottinger Street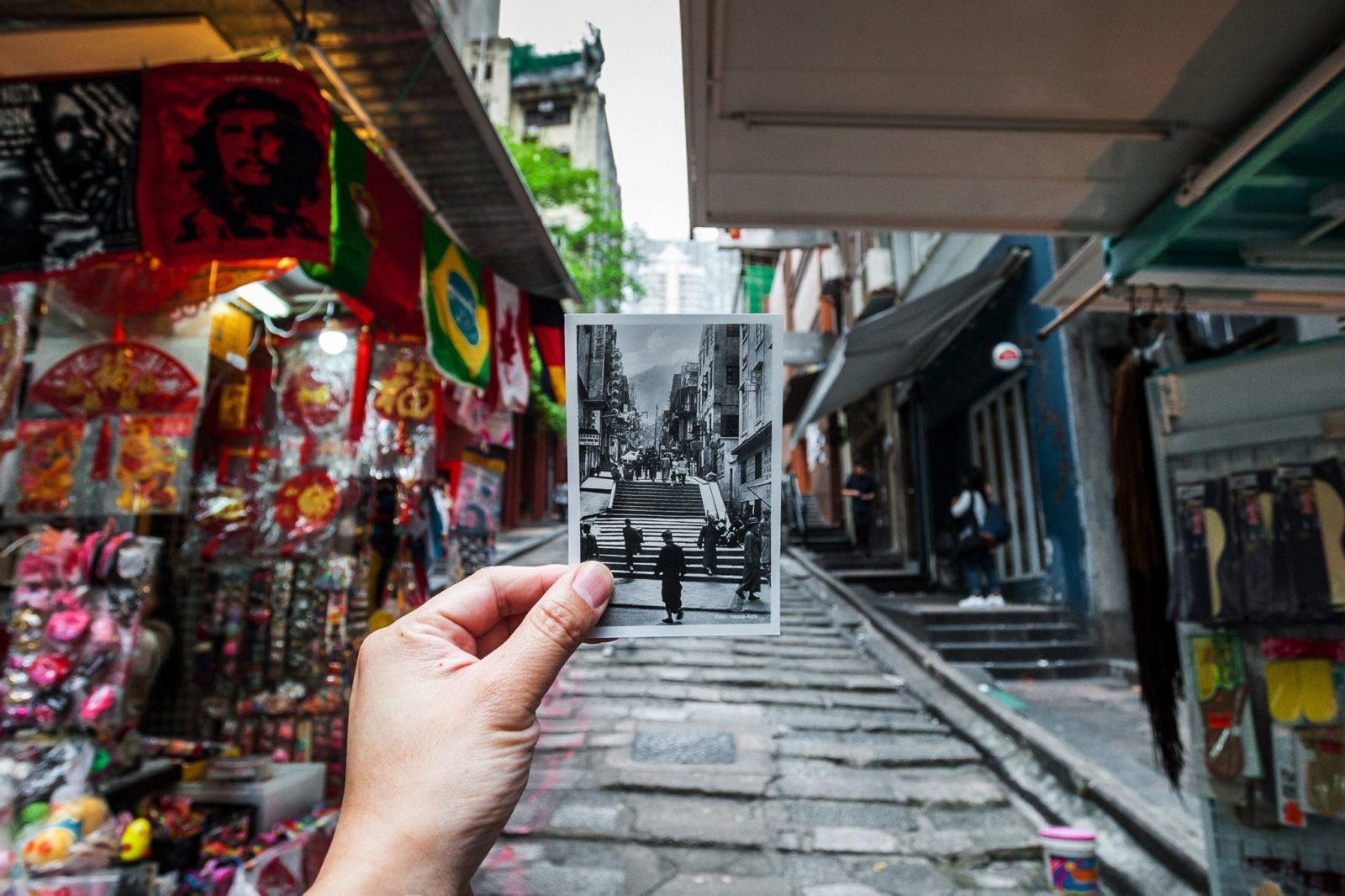 Trickling down from Hollywood Road is the insta-worthy Pottinger Street, one of the oldest streets in Hong Kong. Named in 1858 after Sir Henry Pottinger, the first Governor of Hong Kong, this famous street allows visitors to glimpse back to the hundred years of Hong Kong's history. Now known for its colourful hawker stalls that sell all kinds of costumes and knick-knacks, Pottinger Street actually acted as a rough boundary between the Chinese and European residents when they lived in different neighbourhoods in the 19th century. Although no longer accessible to the public, underneath the granite steps hides several underground toilets (which were only for men) and an air-raid tunnel that was built as a precaution during World War II. Next time you walk up these steps, just remember that you're walking on top of history!
---
2. PMQ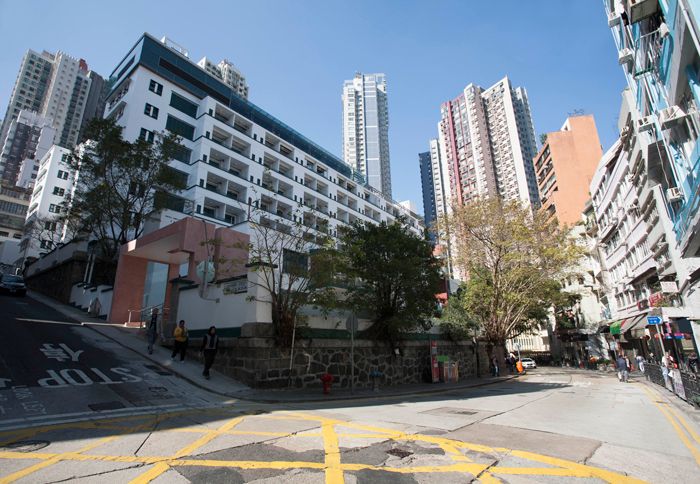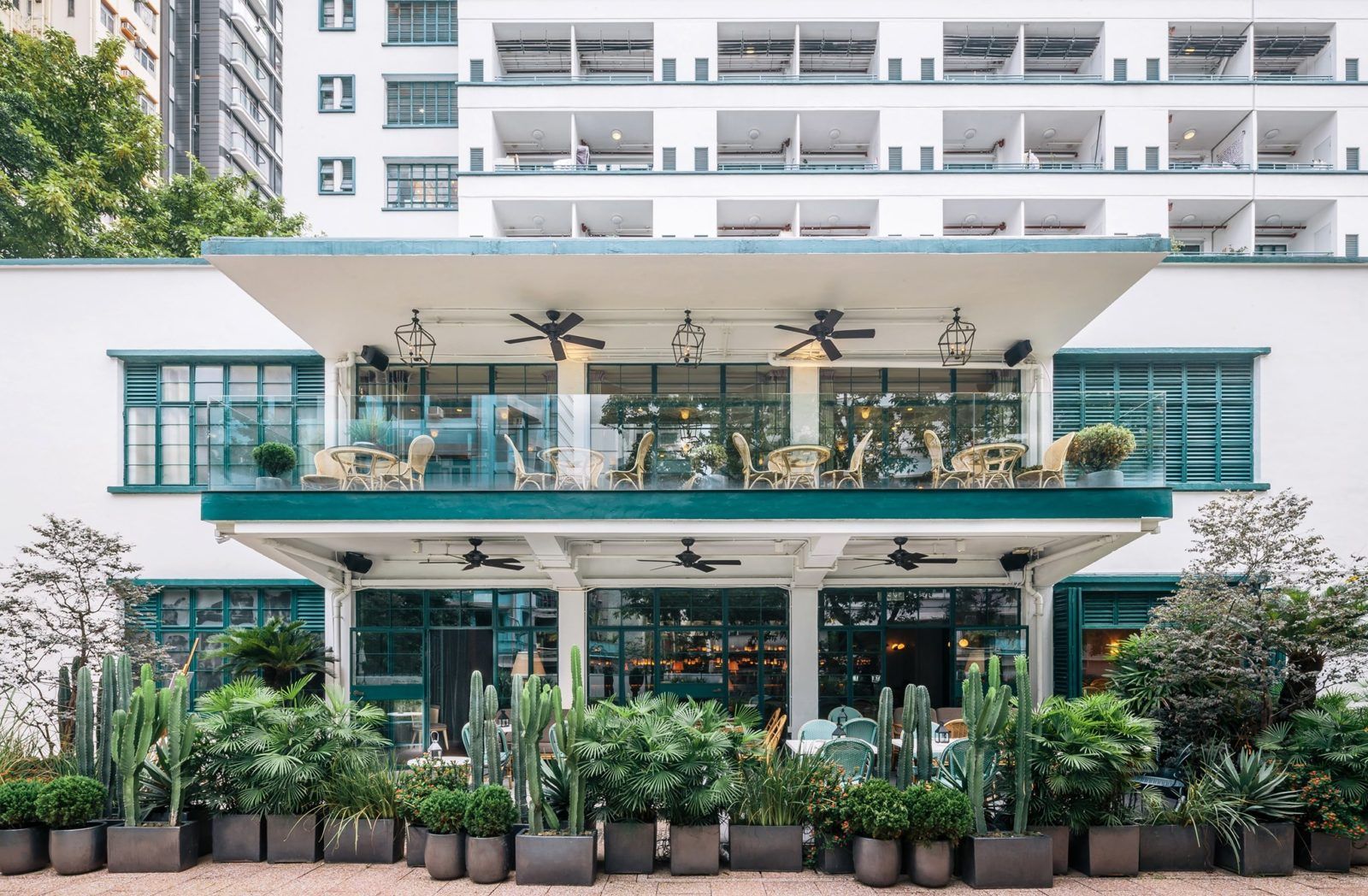 The site of today's PMQ dates back to 1862 when it served as the campus for the Central School, the first government school in Hong Kong to provide western education to the public at the upper primary and secondary level. One of its most famous alumni include Dr. Sun Yat-sen. After the school was damaged during World War II, it was reconstructed into the former Hollywood Road Police Married Quarters (PMQ) in 1951 before it was left vacant in 2000. In 2005, the Antiquities and Monuments Office (AMO) found remnants of the Central School within and around the site when reviewing the site's heritage value. They later rated the Former Hollywood Road Police Married Quarters as a Grade 3 Historic Building in Hong Kong.
Since the revitalisation project that was completed in 2014, PMQ has become the creative hub for Hong Kong, providing a platform for up-and-coming creative talents and attracting a loyal community of patrons and lovers of creativity, design, and heritage. Although modern architectural designs like an anti-UV glass ceiling were applied to fit the creative atmosphere, the original building of the Former Hollywood Road Police Married Quarters has been kept intact. Visitors can also see the remains of Central School at 7 different spots throughout the site. Next time you're there to visit the designer stores and dine at the delicious restaurants inside, be sure to join the free guided tours offered to learn more of the history behind this monumental building.
---
3. Tai Kwun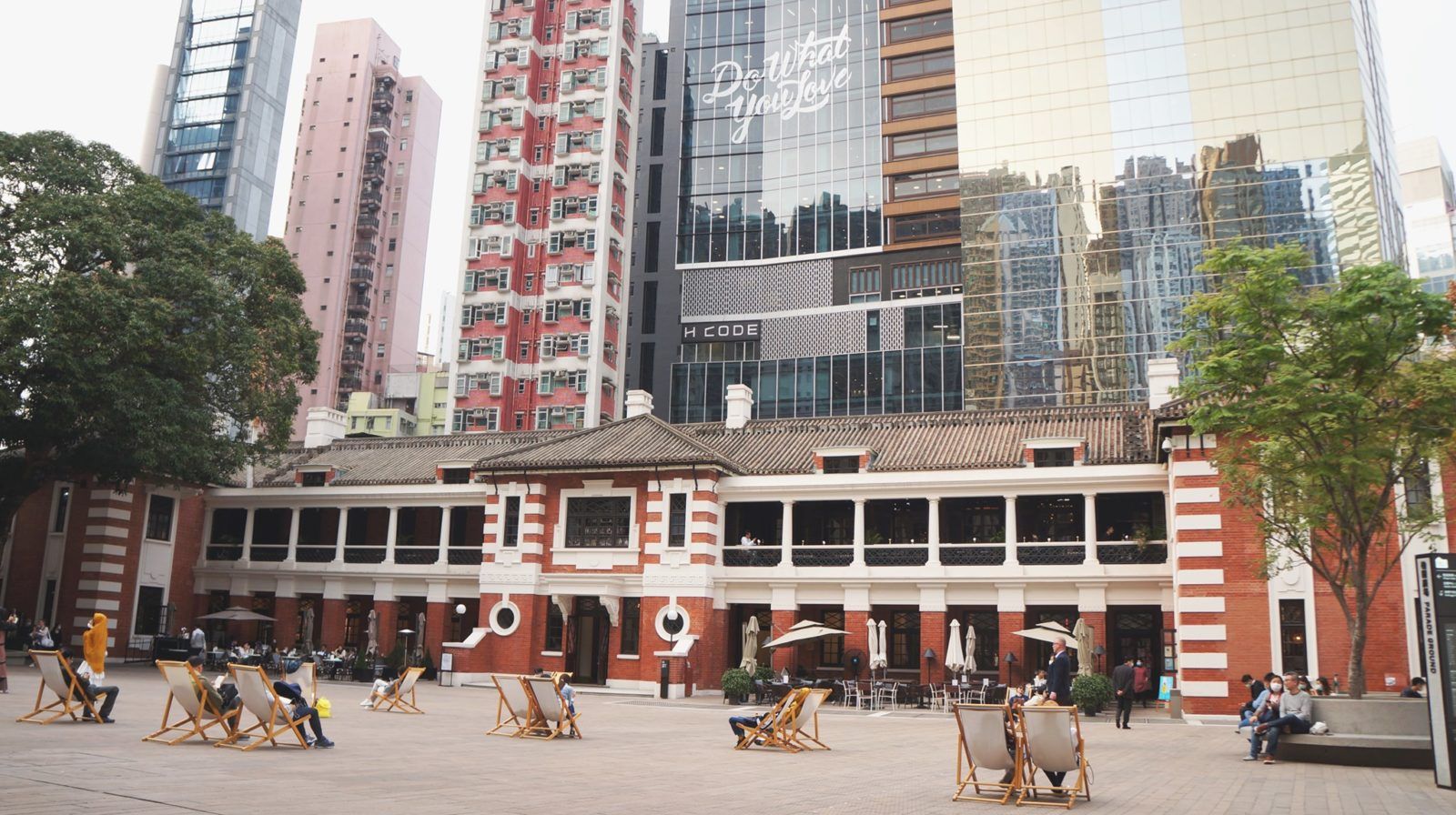 Built in 1841, Tai Kwun is a heritage complex that was once home to the former Central Police Station, Central Magistracy and Victoria Prison. It was decommissioned in 2006 before being transformed into a new art, culture, dining, and retail venue in 2018. As one of the largest restoration projects in Hong Kong, this newly renovated complex encompasses a 27,000 square meter site, including 2 spacious courtyards, 16 carefully conserved heritage buildings, and 2 modern structures. Relive history at the preserved police compound. Step "Behind Bars" to Tai Kwun's sleek cocktail bar in former prison cells or admire the mesmerising blown glass pieces at the "Dragonfly" bar. As an art space and centre for heritage, art connoisseurs can interact and be inspired by the innovative contemporary and performing arts.
---
4. Cat Street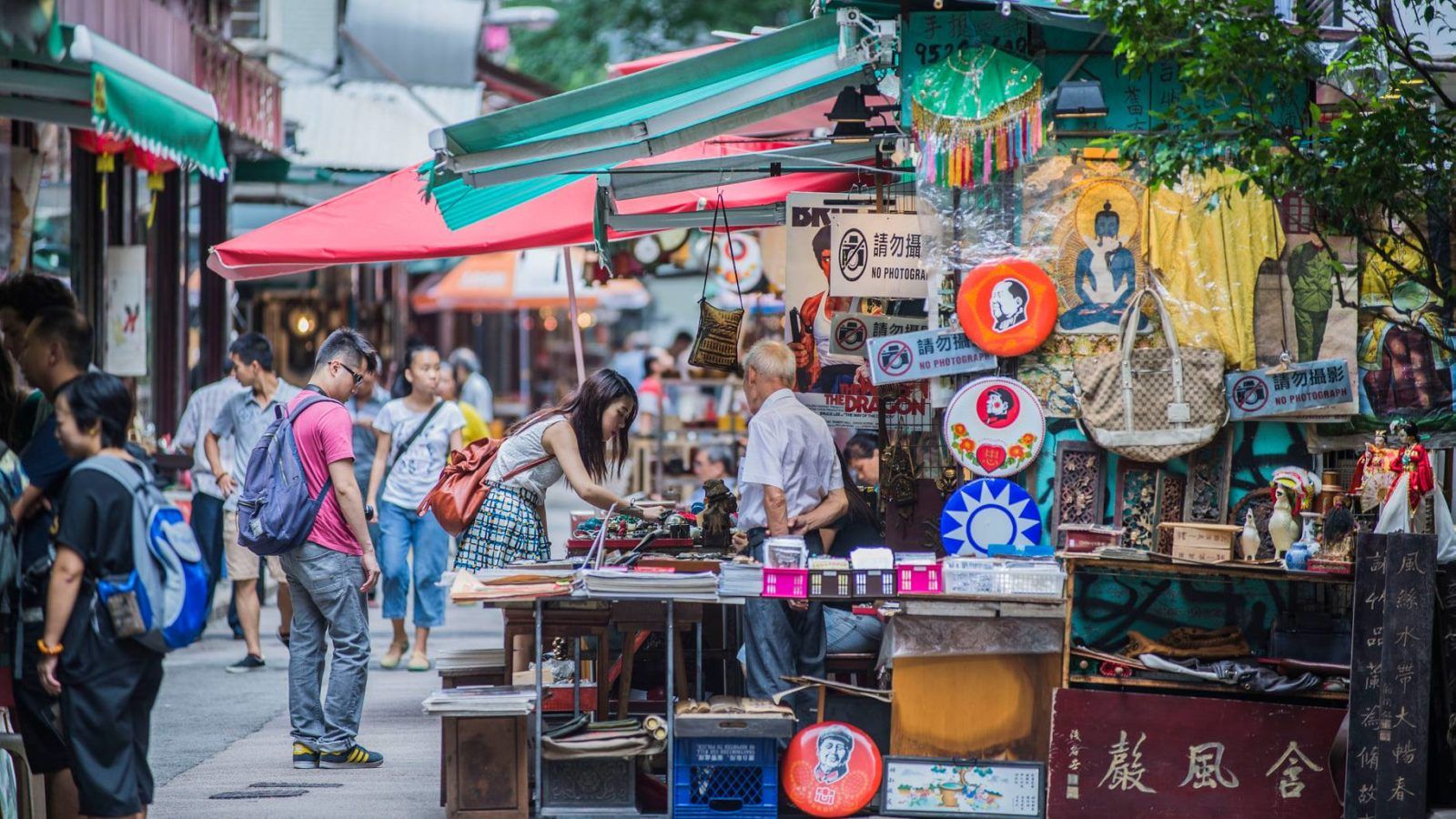 Running parallel to Hollywood Road, Hong Kong's world-famous Cat Street, officially known as Upper Lascar Row, has over 100 years of history selling decorative items, historical pieces, and hand-crafted replicas. This street got its moniker because some stores used to sell stolen goods which were known as 'mouse goods' in Chinese. Since goods were sold at a lower price, many were attracted to shop in the area. Those walking and shopping cautiously down the street were thought to look like cats trying to catch a mouse. Hence, the name Cat Street was born. Today, you can find old goods and secondhand items such as copper mirrors, jade gems, watches, ancient coins, and Qing dynasty vases.
---
5. Dr Sun Yat-sen Museum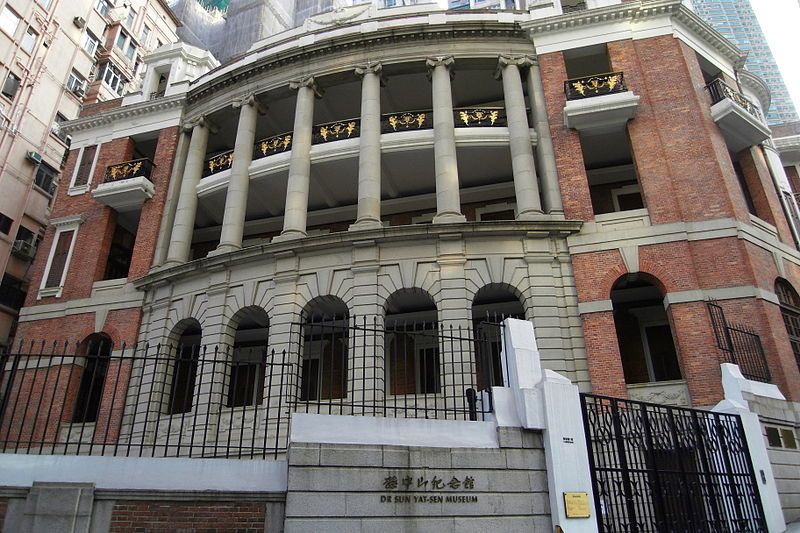 As a world-renowned revolutionary, Dr Sun Yat-sen is synonymous with Hong Kong's fascinating history. Learn more about him at the Dr Sun Yat-sen Museum in Kom Tong Hall. Even though Dr Sun never stepped inside Kom Tong Hall, he had a personal relationship as schoolmates with Ho Kom Tong, the original owner of the mansion and the younger brother of prominent figure Sir Robert Ho Tung. In 1960, the mansion was bought by the Church of Jesus Christ Latter-day Saints and used for worship and church activities for four decades. In 2004, the government purchased the building and converted it into a museum honouring Dr Sun Yat-sen. Visit the museum and find precious historical artefacts and audiovisual programmes that tell the life and career of Dr Sun and Hong Kong's role in the reform movements. If you want to know even more, you can follow the Dr Sun Yat-sen historical trail which includes 15 historic spots in Central and the Western District.
---
Located at Central Mid-Levels, Lanson Place Two MacDonnell Road is the ideal place to call home when exploring what Hong Kong has to offer. Relax and soak in home comforts with its modern interior, elegant spaces, and warm hospitality. Stay with Lanson Place and shape your time in Hong Kong into one that is truly unforgettable.