Serving Your Community: 5 Charities in Hong Kong You Can Volunteer For
Do you have a few hours to spare every now and then? Give back to your community or support a cause that is close to heart by volunteering and helping those in need around us. Here are five NGOs and charities you can volunteer for and serve your community in Hong Kong.
1. Animals Asia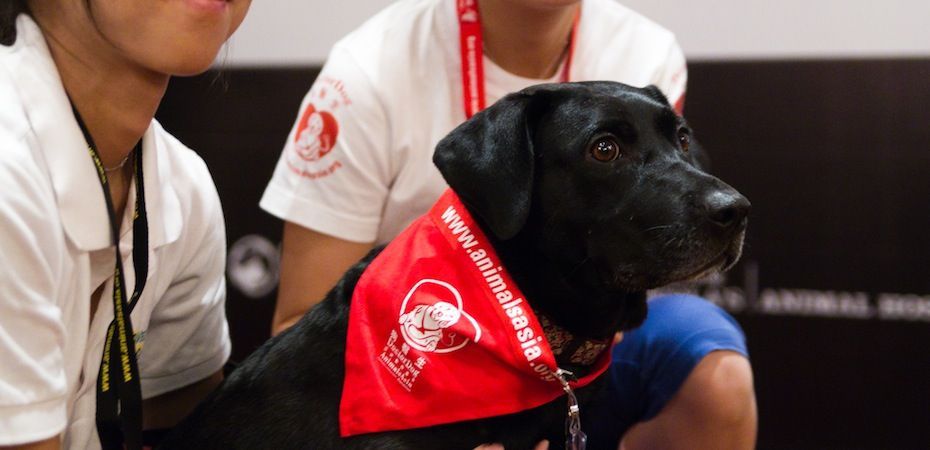 Who Are They: Animals Asia is a non-profit that is dedicated to protecting animal welfare throughout Asia. Its mission is to end the trade of dogs and cats for food and bear bile farming, as well as restoring respect for all animals.
What They Do: In China and Vietnam, they operate bear sanctuaries where rescued bears are rehabilitated and cared for. Through research and public awareness campaigns, the organisation advocates for herbal and synthetic alternatives for bear bile in the medicine industry. In Hong Kong, their operations focus primarily on the welfare of cats and dogs with programmes such as Dr Dog and Professor Paws. These initiatives, where volunteers and registered dogs pay visits to local schools and organisations, help to sculpt positive attitudes towards animals.
How Can You Help: Animals Asia's Hong Kong headquarter is looking for volunteers to help with video editing, film production, photography, event planning, education and outreach, and design. You can also volunteer with your furry friend through the Doctor Dog or Professor Paws programmes.
2. HandsOn Hong Kong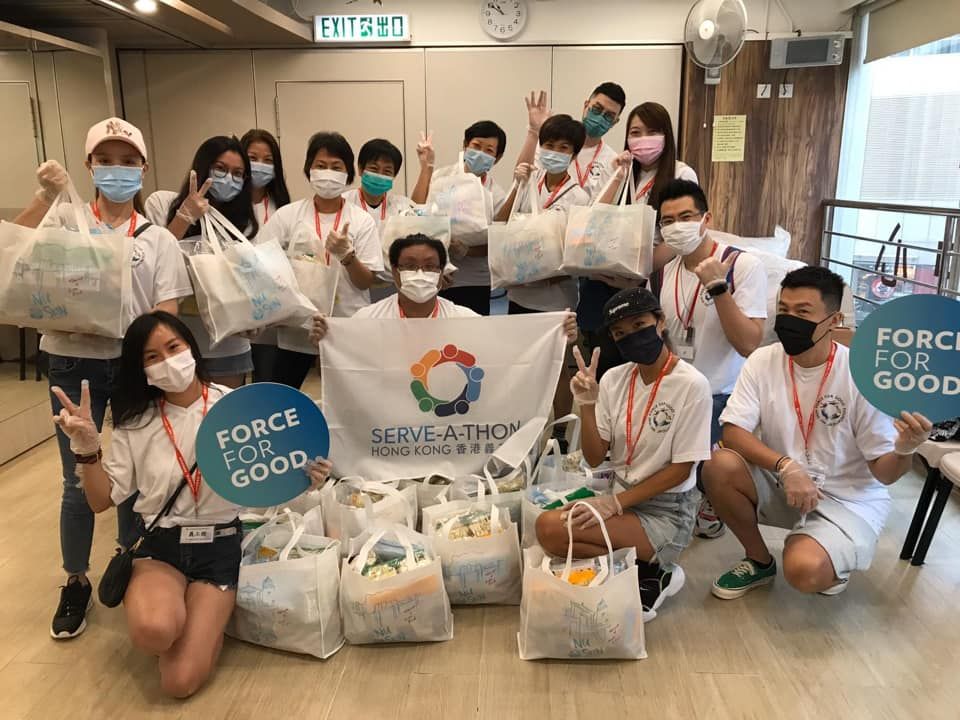 Who Are They: HandsOn Hong Kong is an affiliate of the HandsOn Network, an international volunteer network. Their mission is to empower individuals in Hong Kong to volunteer and help local charities find the help they need.
What They Do: They partner with over 100 NGOs covering various social issues and needs in Hong Kong to make sure these organisations can meet their objectives. HandsOn Hong Kong helps their charity partners to develop service programmes and activities, manage volunteers and connect them with corporate and individual volunteers.
How Can You Help: You can find different ways to serve the community on the HandsOn Hong Kong's website, which has both one-time and recurring opportunities for volunteers. Those who can commit longer can consider becoming a volunteer leader to help lead and coordinate service programmes. In addition to time, you can also help local charities in Hong Kong to maximise their resources and reach by volunteering your specialised skills such as accounting, design, human resources, IT and legal.
3. Food Angel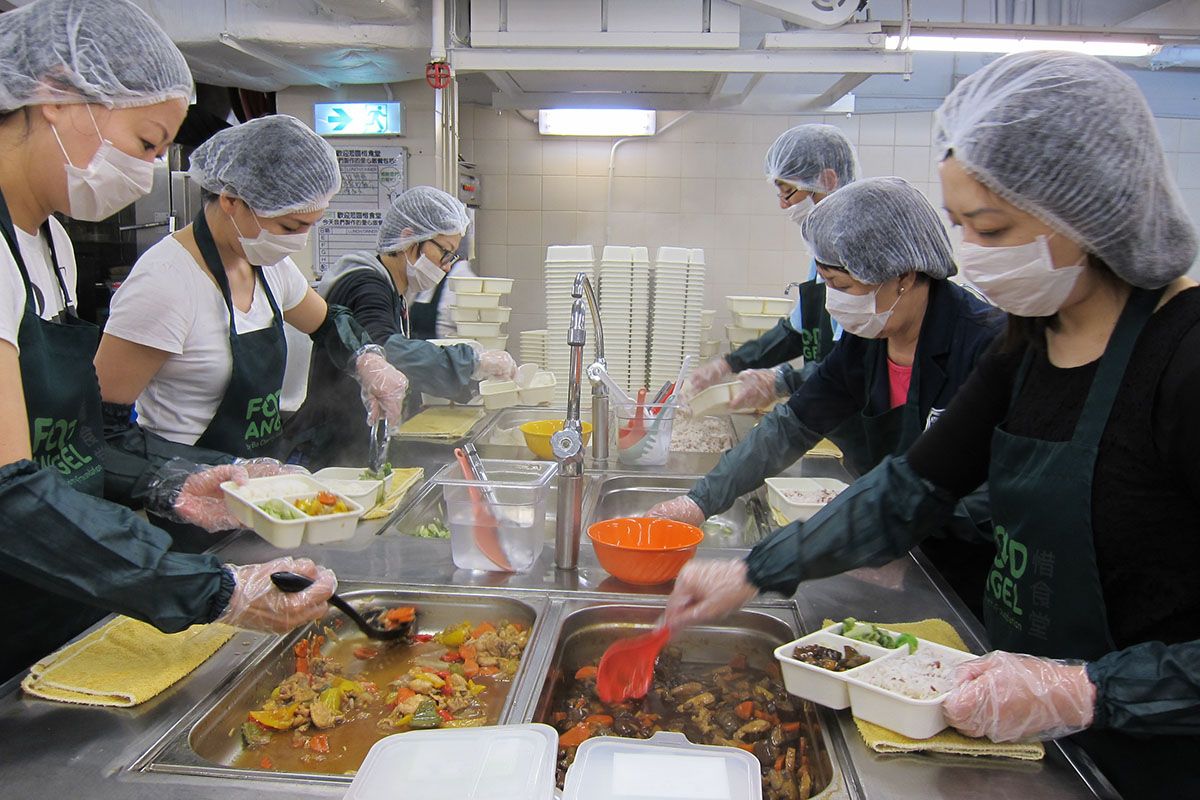 Who Are They: Food Angel is a food rescue and assistance programme that is devoted to redistributing surplus food from the F&B industry to underprivileged communities in Hong Kong.
What They Do: The organisation rescues edible food surplus that would otherwise be disposed of as kitchen waste and turns it into nutritious meals in their kitchens. These hot meals are then either donated to charity partners or served at the Food Angel Community Centre to elderly living alone or in difficult circumstances. Their outreach team delivers meal boxes, food packs, along with a bit of loving care to home-bound elderly. They also host festive and birthday celebrations for their beneficiaries, as well as interest classes.
How Can You Help: Help prepare and sort vegetables in their Lai Chi Kok Food Station, assemble meal boxes at their Chai Wan and Sham Shui Po kitchens, or serve hot meals in their Sham Shui Po Community Center. Note that volunteers must be either a Hong Kong resident or with a valid employment visa, and their kitchens only operate during weekdays.
4. Bring Me a Book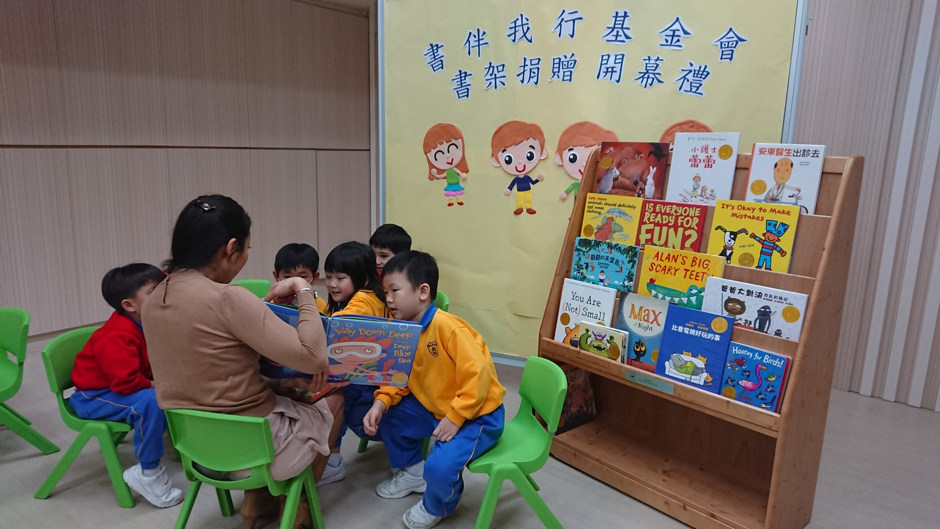 Who Are They: Bring Me a Book Hong Kong advocates for literacy in local families. Their initiatives empower parents and childcare providers to read aloud with children so as to strengthen familial bonds, cultivate a love for reading and prepare the little ones for future success in school and life.
What They Do: They provide access to high-quality, age-appropriate and culturally-diverse literature to children by installing bookcases in community organisations such as kindergartens, health clinics and community centres, as well as mobile libraries at workplaces. To encourage parents and caretakers to read aloud to their children, the organisation also holds free workshops all over Hong Kong to teach strategies that can be easily implemented at home.
How Can You Help: The organisation is looking for sponsors for bookcases and book bag libraries. Alternatively, you can volunteer by becoming a storyteller, writing content for their website and social media, helping make plastic protective covers for books or managing a programme in the community.
5. Generation Hong Kong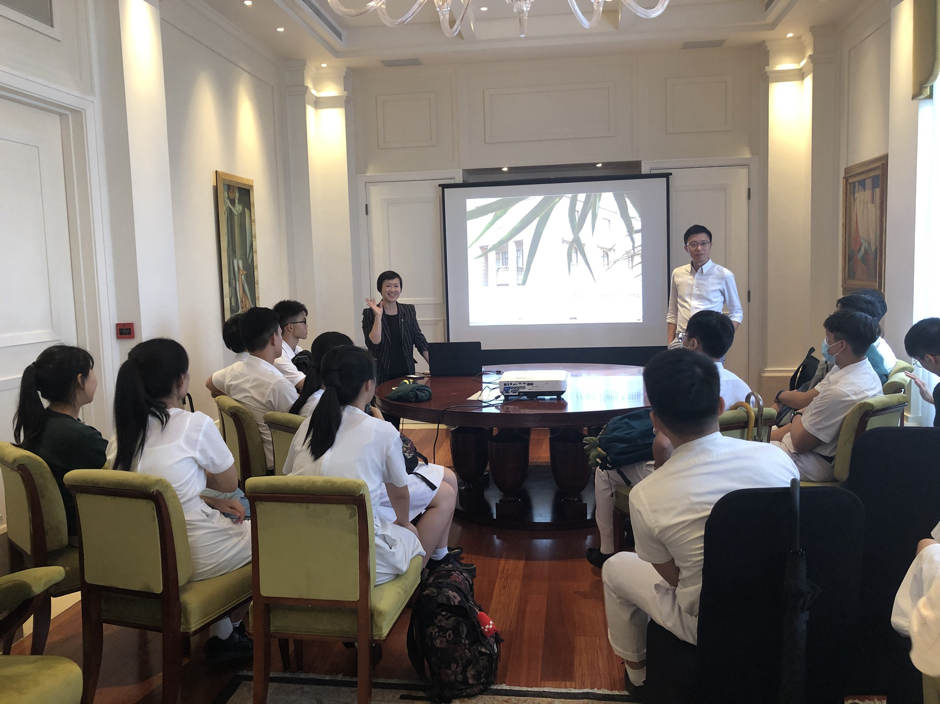 Who Are They: Generation Hong Kong is a non-profit organisation committed to tackling mismatch skills and jobs in the market, and helping solve the problem of unemployment.
What They Do: By partnering with local corporates and organisations, they design training programmes to help young people to cultivate new skills and establish an impactful and lasting career. Their free 5- to 12-week training courses equip students with the hands-on skills and knowledge they need for their chosen career. For instance, students of their Customer Service Programme visited Lanson Place Causeway Bay, Hong Kong to see first-hand the job nature of the hospitality industry. One of their graduates later joined the Lanson Place Waterfront Suites' Guest Services Team to further their career.
How Can You Help: You can help young people around the world build sustainable careers by donating to Generation. Employers are also welcome to get involved by becoming one of their training and employing partners.