Romantic Restaurants in Singapore for Valentine's Day Dinner
Make your Valentine's Day extra special by sharing a more romantic-than-ever gourmet dinner with your loved one. If you wish to create a lovely surprise for your partner but haven't decided where to go, below are 10 romantic fine-dining restaurants in Singapore we recommend for you:
---
1. The Summerhouse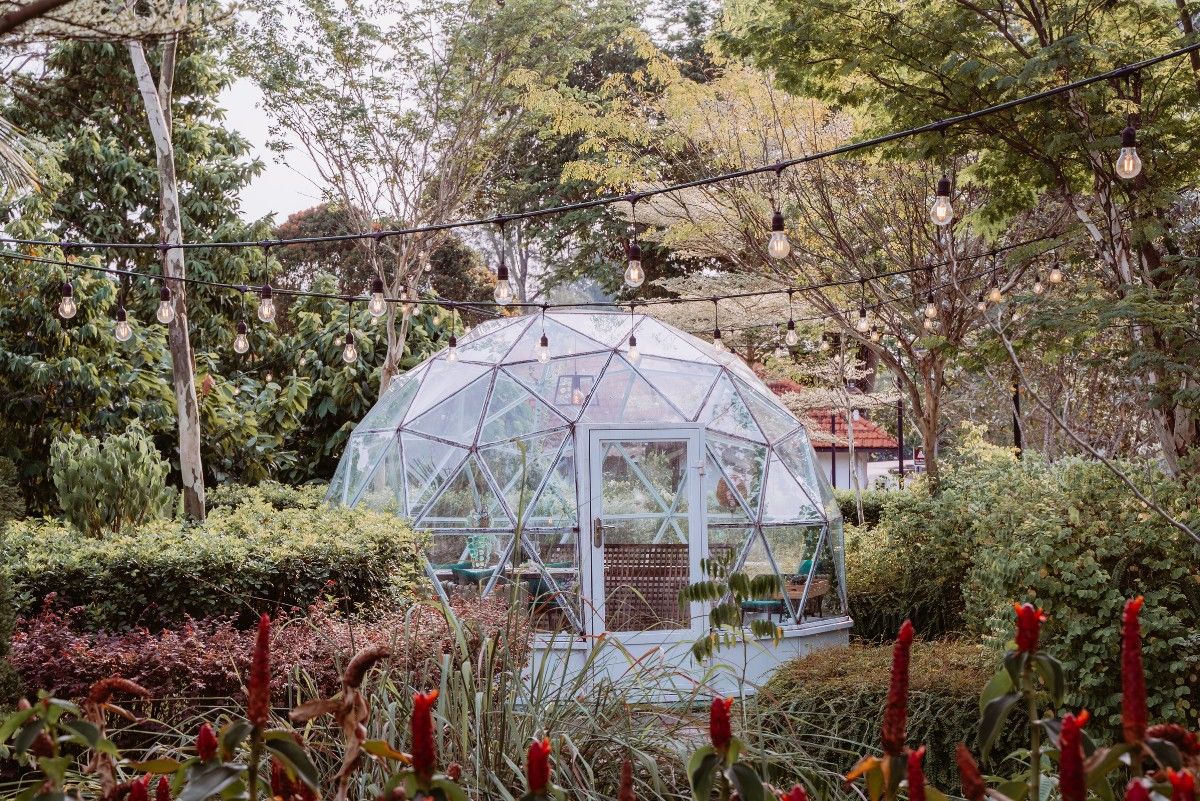 If you are into good food paired with cosy lights and a rustic vibe, The Summerhouse is just the ideal place to enjoy a romantic dinner in Singapore. Situated in the bucolic Seletar countryside, The Summerhouse is a unique restaurant that celebrates farm-to-table dining and sources ingredients from local, Malaysian and Australian farms. Apart from the upper-storey French Dining Room that oozes old-world charm, you may also reserve one of the three Summerhouse Garden Domes, where you can enjoy an immersive and one-of-a-kind dining experience amidst the lush edible garden.
Address: 3 Park Ln Singapore 798387
---
2. Born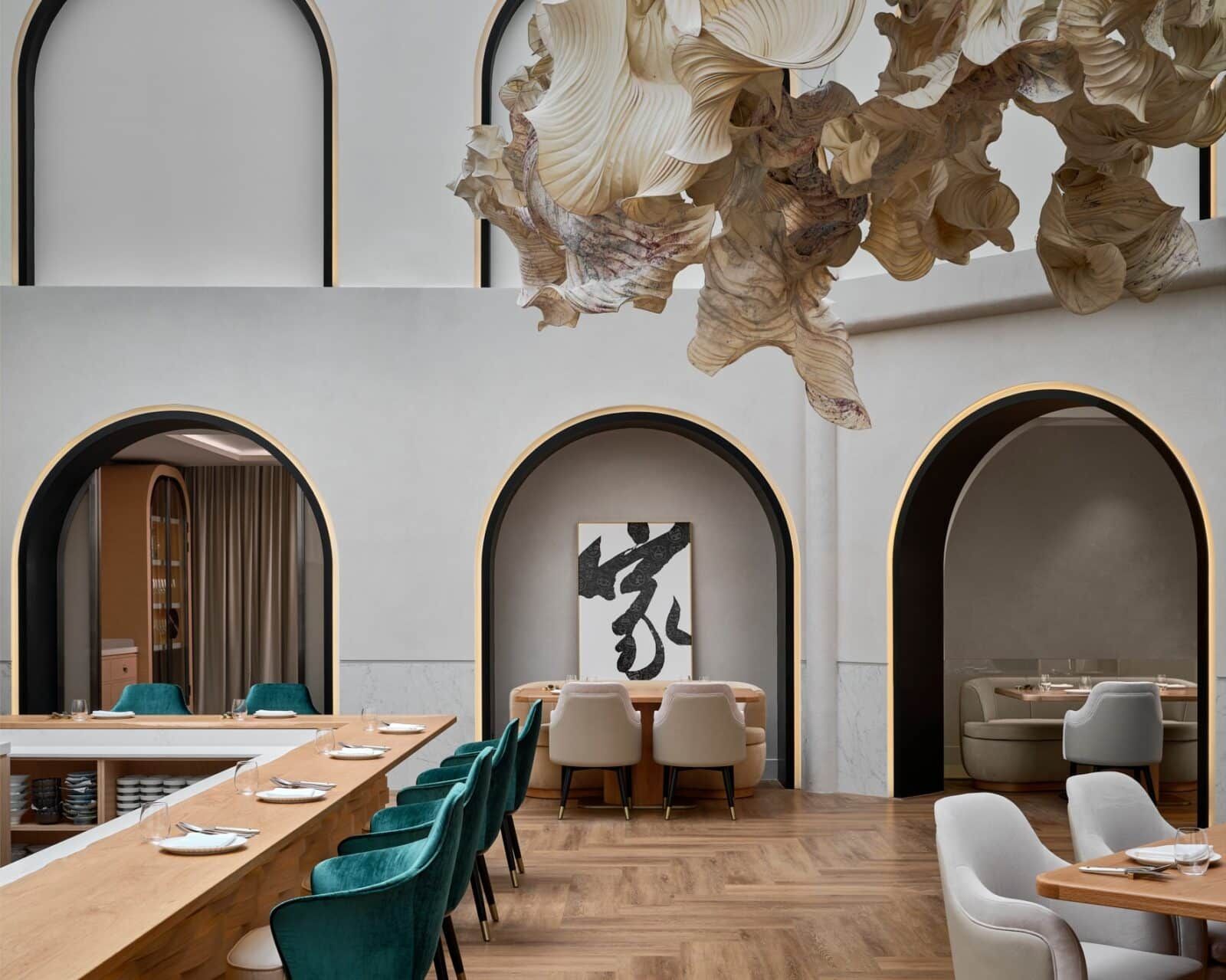 Born is definitely one of the hottest names in Singapore's fine dining restaurant scene. Based on the "Circle of Life" – the guiding philosophy of Chef Zor Tan, Born's contemporary cuisine is expressed through the nine guiding principles, including Birth, Roots, Memories, Craft, Relationship, Vicissitudes, Time, Progress, and Legacy, each dish recounting various stories of the Malaysia-born chef's life. Since its opening, this 36-seater restaurant has received high acclaim, earning 2 Michelin stars in its first year, followed by a debut on Asia's 50 Best Restaurant list in 2020 at #23. Housed in a former rickshaw depot, the stunning architectural features, interior design and the ethereal paper sculpture that floats above the main dining room all add to the dining experience.
Address: 1 Neil Rd #01-01 Singapore 088804
---
3. Waku Ghin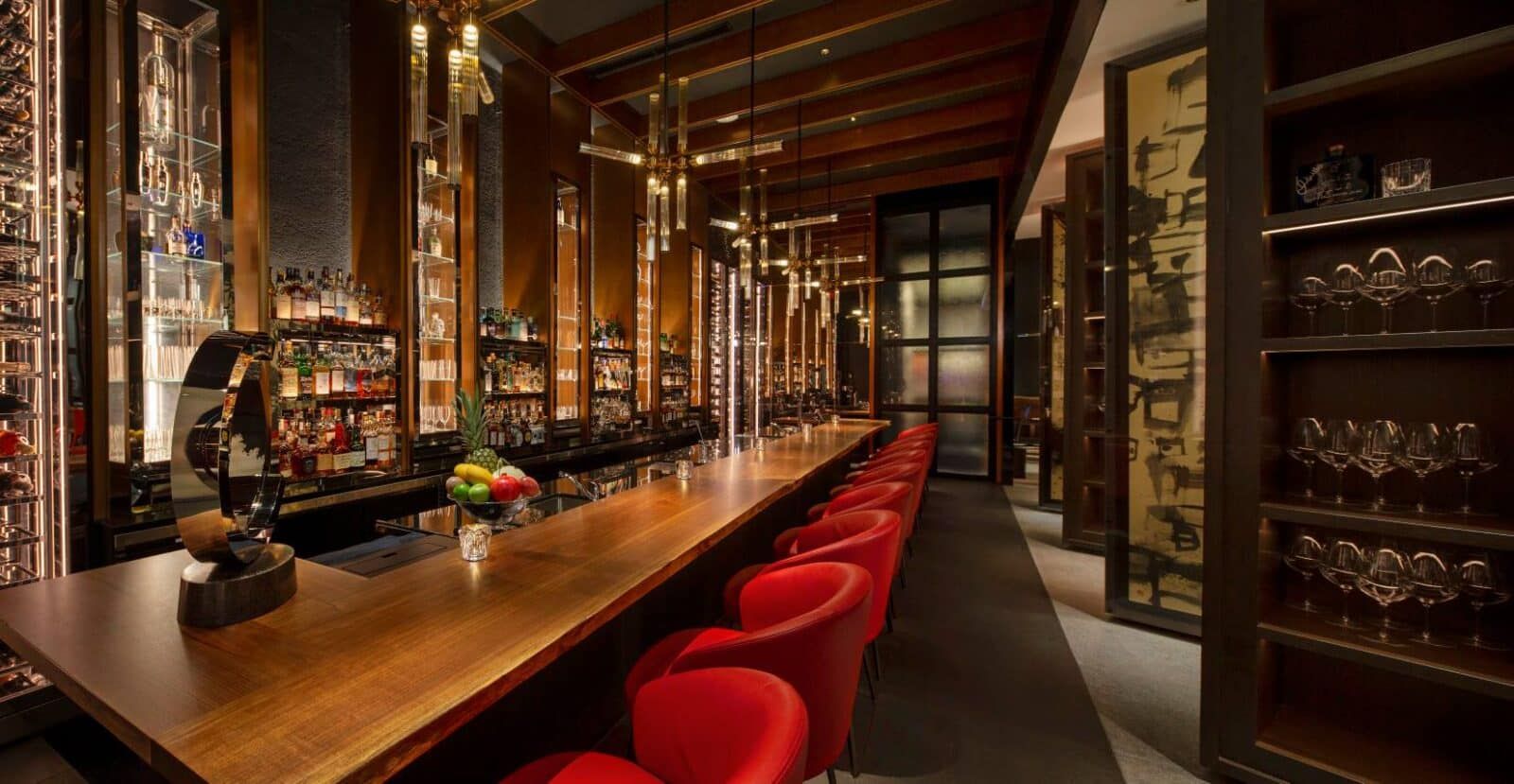 Japanese cuisine is well-renowned for its precision and finesse and has been a favourite for many all around the world. If you are one of them, Waku Ghin is the right place for a romantic dinner in Singapore. Enjoy the restaurant's highly acclaimed chef's table omakase experience, which showcases the best in-season produce from different regions of Japan. The newly revamped restaurant also offers an intimate dining area, The Bar, that serves a selection of handcrafted Japanese-style cocktails and premium sake collections.
Address: L2-03, The Shoppes at Marina Bay Sands 10 Bayfront Ave Singapore 018956
---
4. Firangi Superstar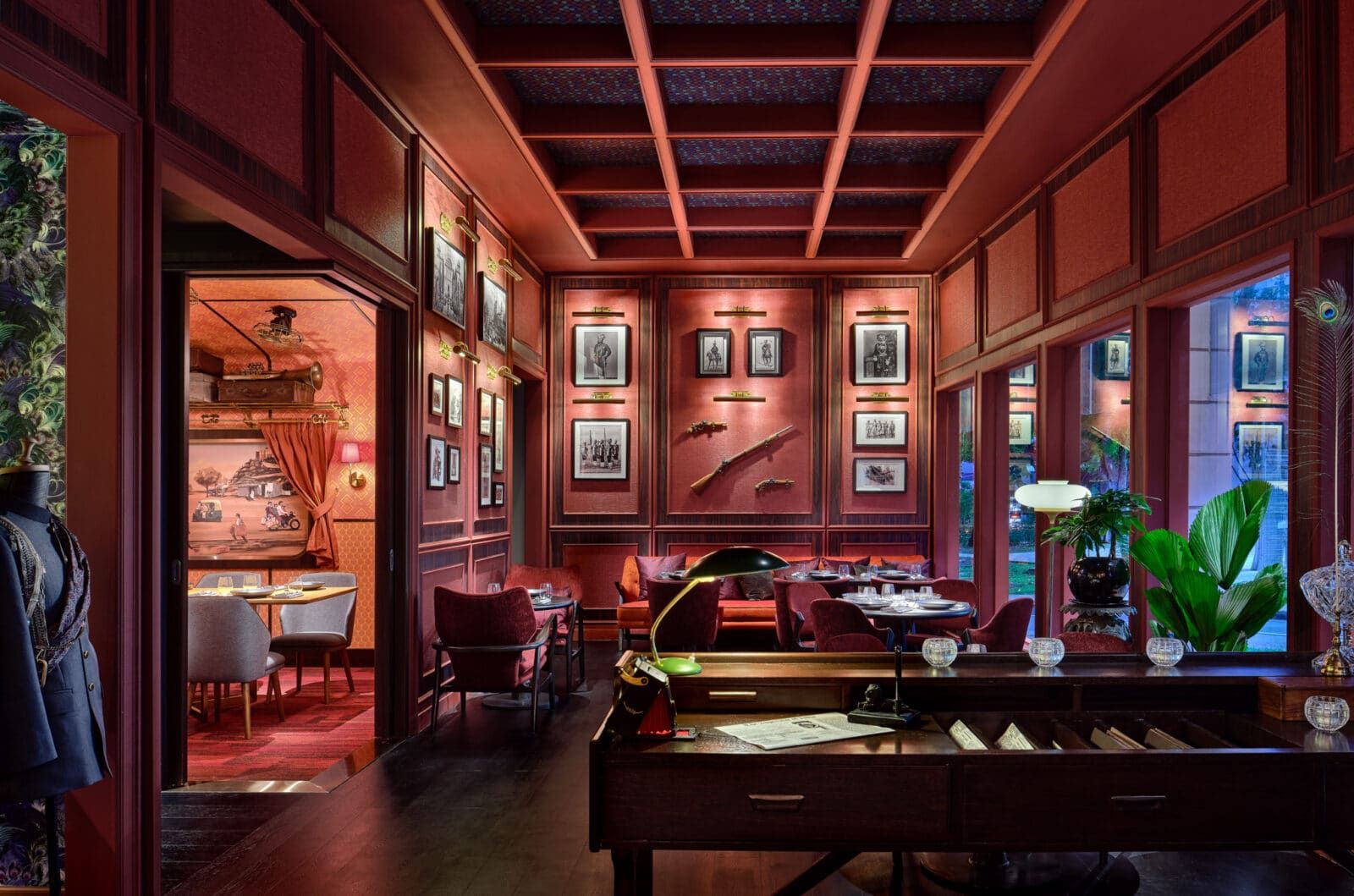 Imagine having a romantic date in the middle of a movie set, with you and your partner being the main characters – that's exactly what you can expect at the modern Indian restaurant Firangi Superstar. As its name may suggest, "firangi" is a slang which refers to "foreigner, often a British or a Caucasian", Firangi Superstar is everything the two "firangi" restaurant co-owners, Rohit Roopchand and Michael Goodman, admire about India. Not to mention – it serves decent modern Indian food with reasonable pricing, too – a whimsical Valentine's Day restaurant in Singapore for a delightful night out.
Address: #01-03, 20 Craig Road Singapore 089692
---
5. KOMA Singapore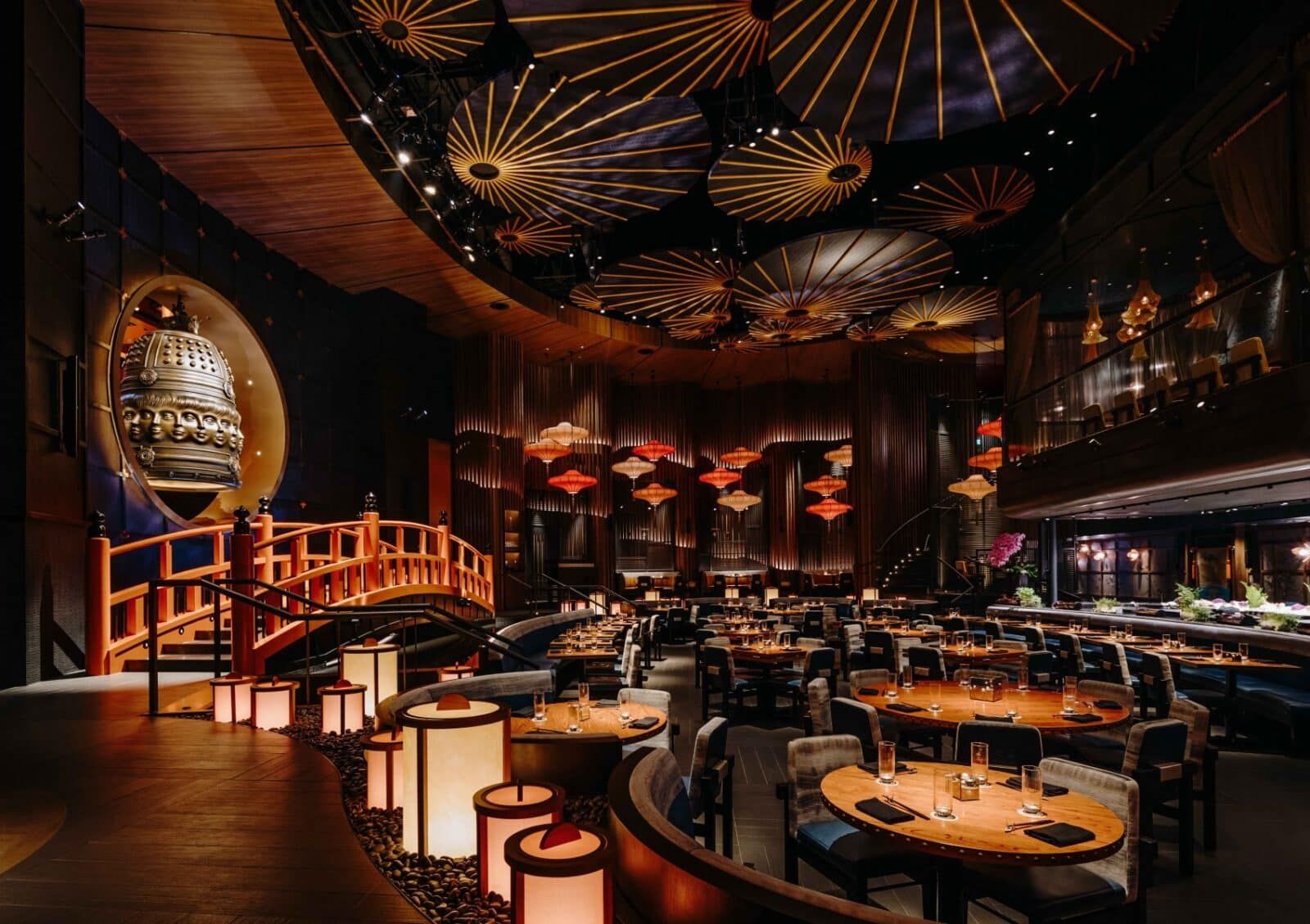 For an unusual modern Japanese dining experience, KOMA is the perfect Valentine's Day restaurant. When researching "KOMA Singapore" online, you will notice a lot of photos taken in front of the restaurant's iconic 2.5m tall Japanese "bell," overlooking a traditional Japanese footbridge. Featuring a reminiscent of the Fushimi Inari Shrine in Kyoto, this contemporary 230-seat Japanese restaurant aims to offer its customers a multi-sensory and dramatic dining experience. Another highlight is KOMA's innovative fusion menu, which includes the "salmon pillow", a puff pastry filled with smoked avocado blanketed with salmon sashimi and burnt jalapeño pepper. The restaurant also offers a one-night-only Valentine's Day set menu.
Address: #B1-67, Marina Bay Sands 2 Bayfront Avenue Singapore 018972
---
6. Corner House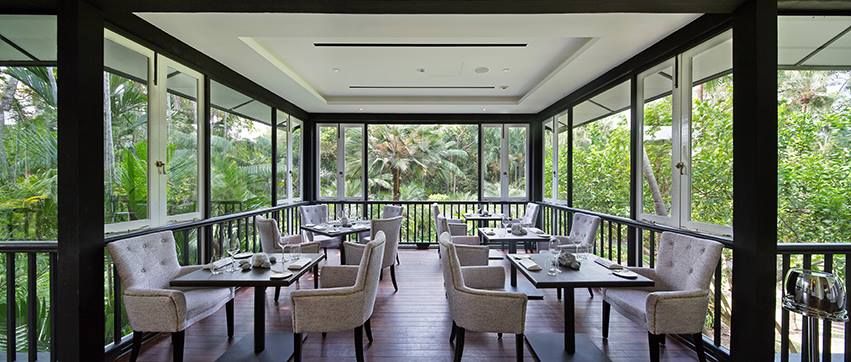 Located inside the Singapore Botanic Gardens, The Corner House is a 1 Michelin-star casual fine dining restaurant situated in a colonial house. The restaurant's exquisite French-Asian menu makes it an excellent fit for those looking for a delicate and romantic Valentine's Day dinner in Singapore. Expect to be greeted with the finest hospitality, deluxe choices of romantic meals and gastronomic explorations.
Address: 1 Cluny Road, Singapore Botanic Gardens, Singapore 259569
---
7. Alkaff Mansion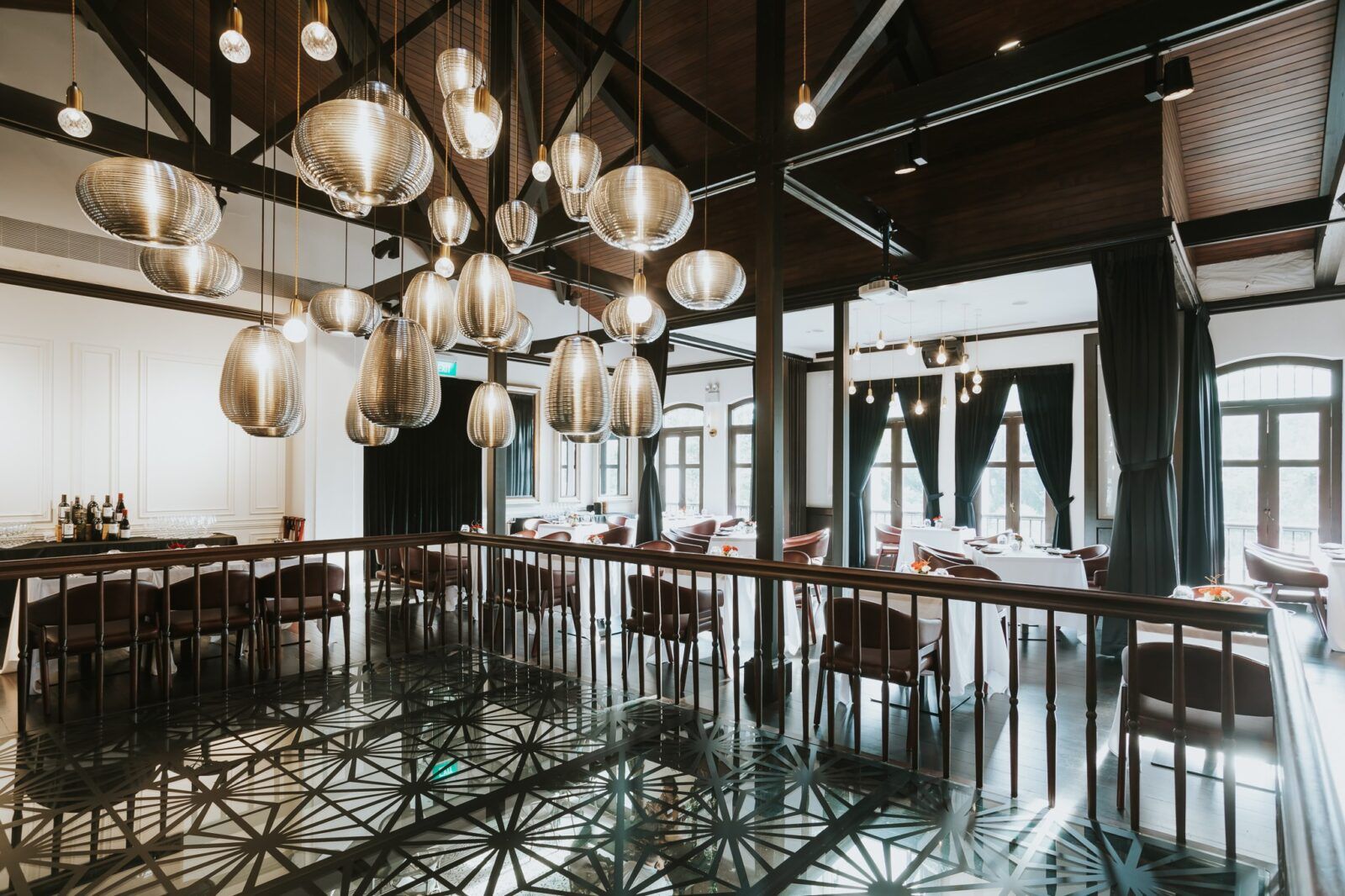 Formerly owned by Yumeni spice traders in the 1920s, the two-storey Alkaff Mansion building has been renovated and is now home to three restaurants, each offering a distinctive dining experience. If you are a fan of traditional Spanish flavours, reserve a table for two at UNA on the second floor on Valentine's Day. What's more romantic than sharing a pan of paella and sides under warm pendant lights and an intimate ambience? After dinner, if you are up for another drink, Txa Pintxo Bar, a Spanish tapas bar, is only a few steps away down the beautiful colonial timber staircase.
Address: 10 Telok Blangah Green Singapore 109178
---
8. Cloudstreet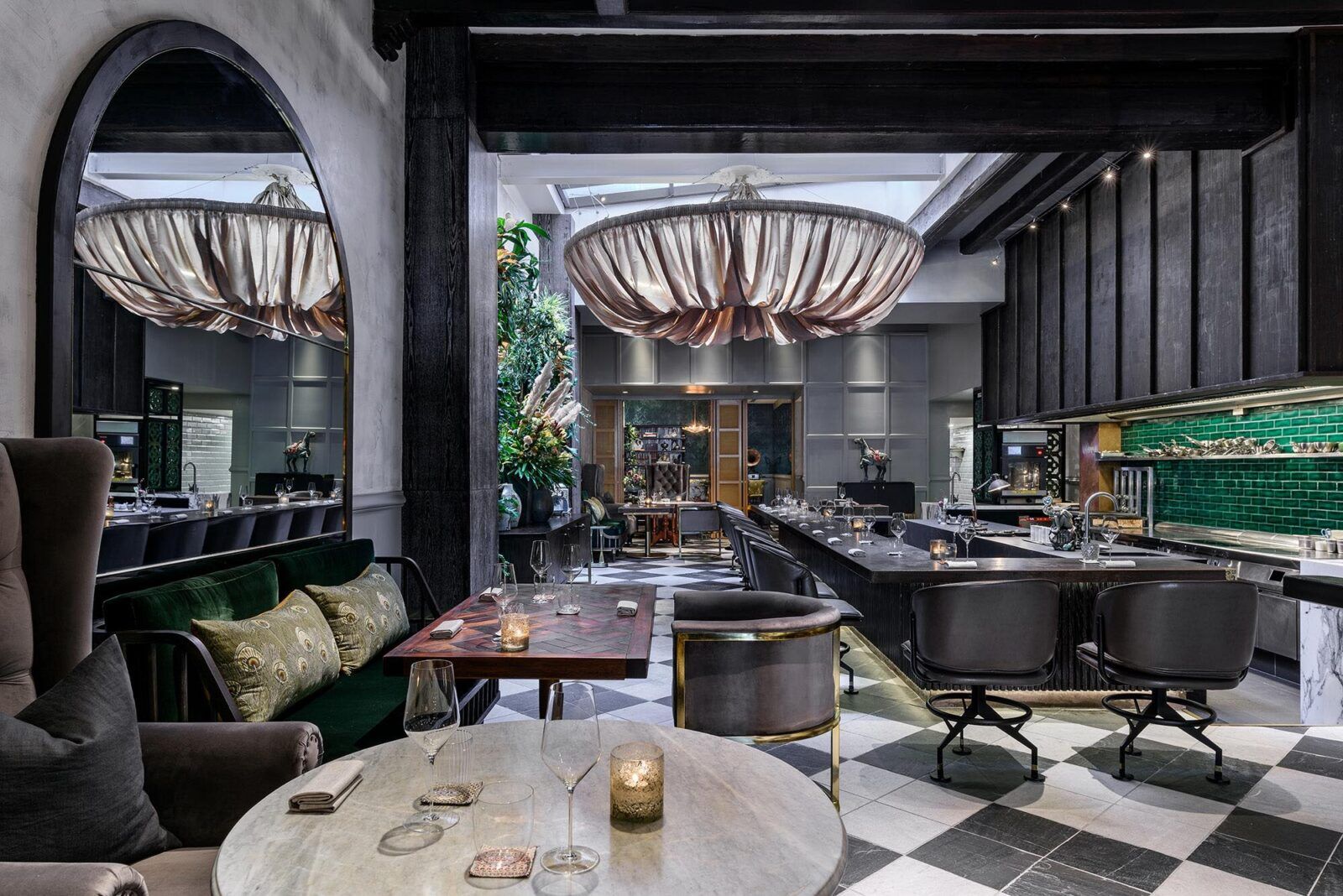 Cloudstreet might be one of the chicest and most romantic restaurants in Singapore one could ask for. From the moment you step into the restaurant, right in front of you is a series of seductive paintings leading you into the luscious dining room, filled with floral arrangements and plush furnishing. Led by Chef Rishi Naleendra, the first Sri Lankan-born chef to earn a Michelin star for his restaurant, the food here takes you on a journey of different cultures, remixed in Chef Rishi's own unique interpretations. One of the must-haves on their menu is the famous Stout and Liquorice Bread, so be sure not to miss it!
Address: 84 Amoy St Singapore 969903
---
9. Art di Daniele Sperindio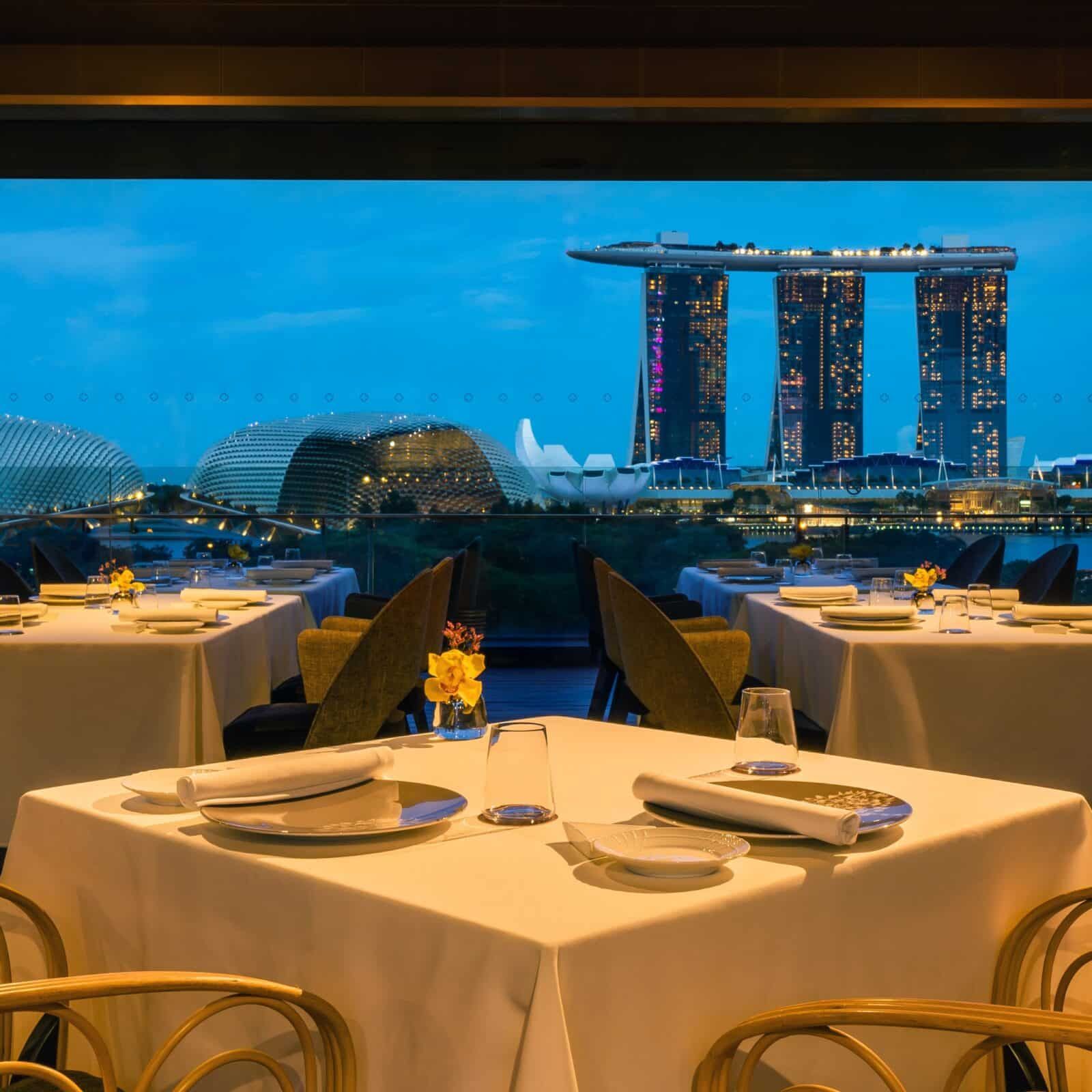 A direct quote from Chef Daniele Sperindio, chef-owner at Art di Daniele Sperindio: "Italy is the land of poets, travellers and dreamers. We love to tell stories that inspire, entertain and connect. This is what I hope to do through my cuisine." Situated above the National Gallery Singapore, this neo-Italian rooftop diner combines all-time Italian classics with modern interpretations using top-quality ingredients from Italy. Featuring an unparalleled view of the iconic Marina Bay, this 1 Michelin-star restaurant serves as a marvellous location for a romantic Valentine's Day dinner in Singapore.
Address: 1 St Andrews Road 06-02 National Gallery Singapore 178957
---
10. Bird of a Feather
For those who appreciate food with a little bit of heat, Bird of a Feather is the one to go for Valentine's Day dinner. Adding a Sichuan twist to conventional Western dishes, their cuisine is guaranteed to take your palates on an adventurous journey. Housed in two conservation shophouses, the interior design is inspired by Chinese teahouses, with a little bit of laid back vibe. This fusion restaurant and bar is just the perfect Valentine's Day restaurant in Singapore for couples who wish to celebrate love in a more relaxed atmosphere.
Address: 113 Amoy St Singapore 069935
---
Planning a romantic getaway to Singapore? Just a few blocks away from the nearest MRT subway station, Lanson Place Winsland blends urban-centre convenience, tranquillity, and signature home comforts in Singapore. Don't hesitate and make your reservation with us today!