Exploring Hong Kong: Things to Do & Insta-Worthy Spots in Causeway Bay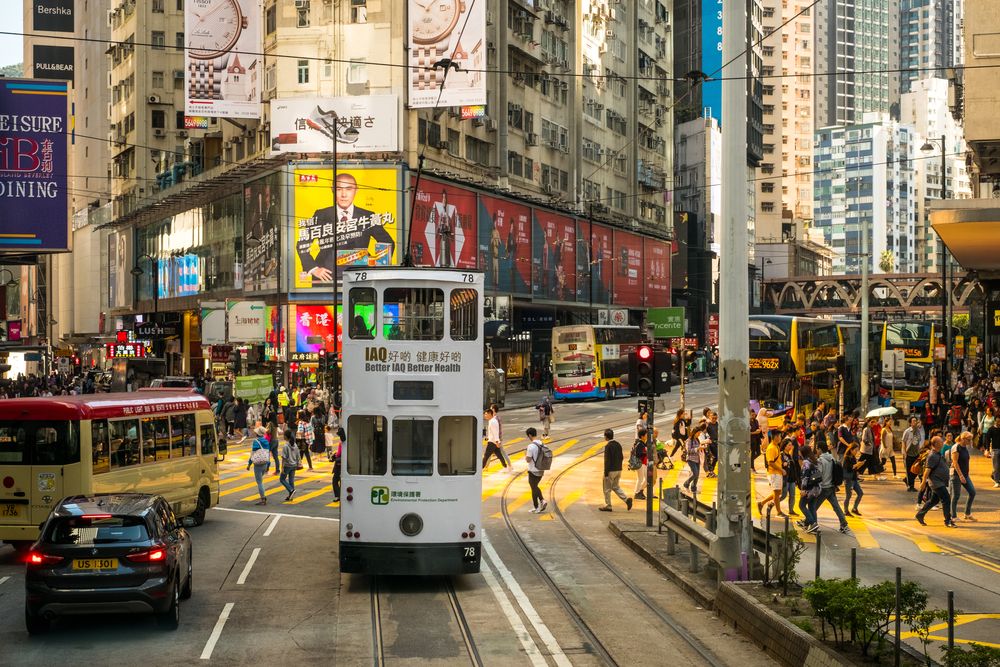 There is never a shortage of things to do in the bustling neighbourhood of Causeway Bay, Hong Kong. Find anything you might want or desire in this concentrated shopping haven. Stroll around the island's largest public garden. Check out Hong Kong's rich street food scene. No matter what your activity of the day entails, make sure to stop by one of these uniquely Hong Kong things to do and amazing insta-worthy places in Causeway Bay, Hong Kong that will guarantee to make your followers jealous.
---
1. Happy Valley Racecourse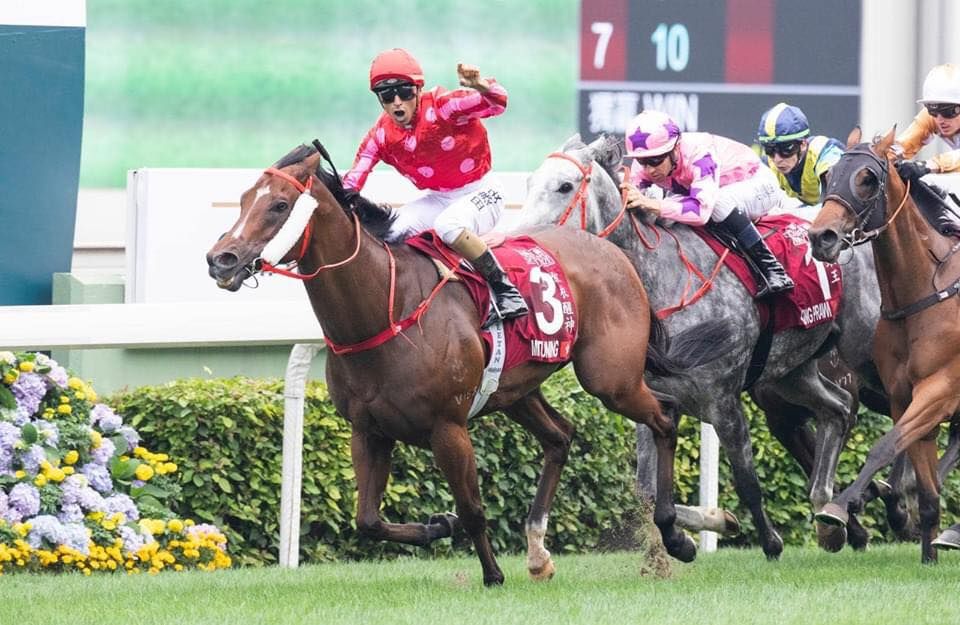 As a remnant of Hong Kong's colonial past, horse racing has become deeply ingrained in the daily lives of locals today. You can still spot many older Hong Kongers listening intently to the radio and avidly putting their bets in outside a betting branch. Built in 1845 on reclaimed land, the Happy Valley Racecourse is one of the two racecourses where all the action is at. Come on a Wednesday at 7.15 pm to catch the races live. Place a bet, grab a beer, and scout out the best place to snap an insta-worthy shot of the horses as they gallop by. Commemorate the excitement and exhilaration of those around you. The iconic venue provides plenty of angles and vantage points to take amazing photos that you will definitely look back on.
Other than the racecourse itself, the venue also includes a seven-storey stand, an inner field for other sports and leisure facilities, and the Hong Kong Jockey Club Archive and Museum, complete with a cinema and souvenir shop. Get a deeper understanding of the fascinating history and relationship that Hong Kong has with horse racing.
Address: Wong Nai Chung Road, Happy Valley
---
2. Causeway Bay Typhoon Shelter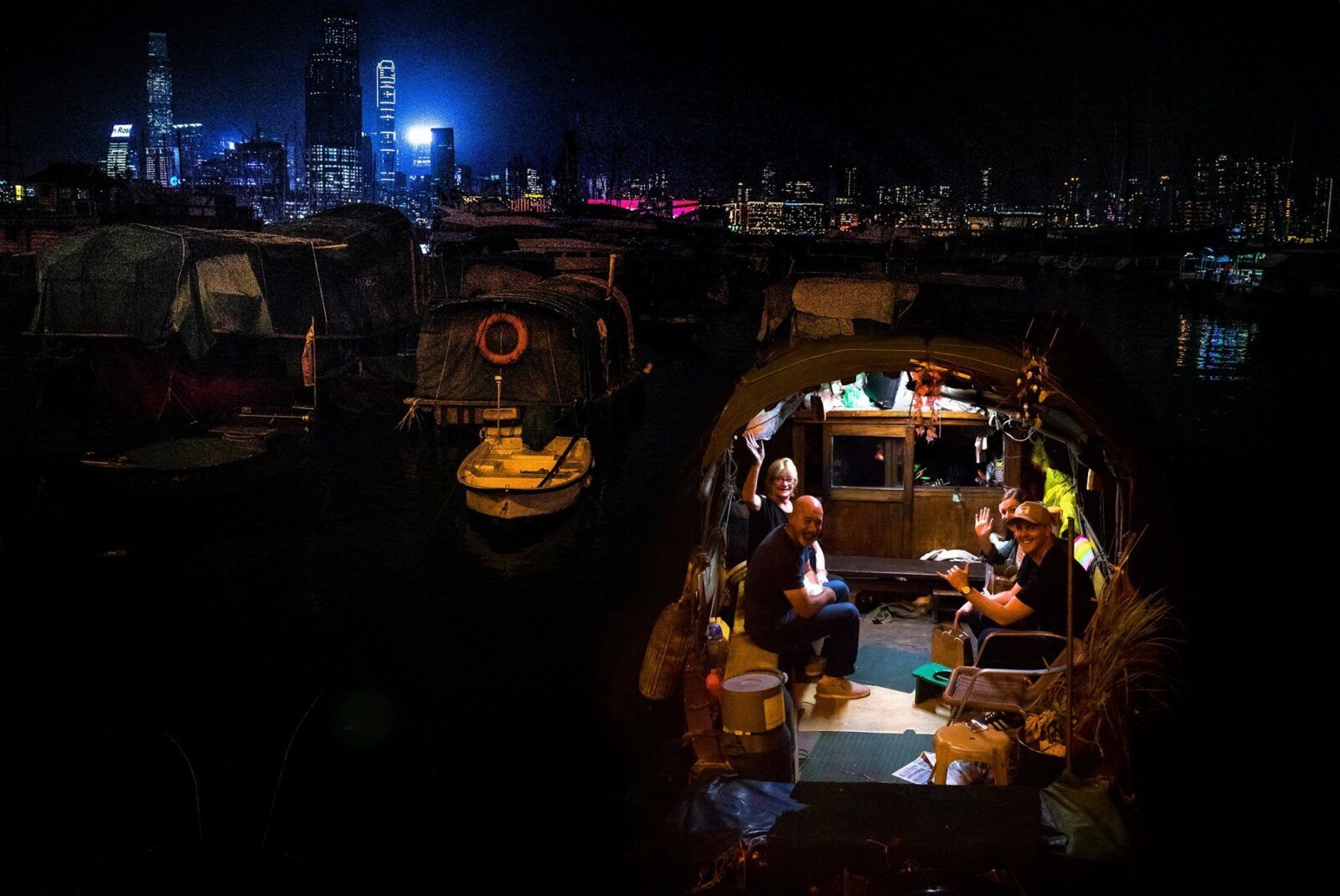 The original Causeway Bay Typhoon Shelter, built in 1874 to provide shelter for fishing boats during storms, is the first of its kind in Hong Kong. Although it had since moved from its prior location in the now Victoria Park before the land was reclaimed, it still holds a distinct fishing village culture and traditional style of living. Today, this popular tourist spot is open to the public for various kinds of typhoon shelter-type seafood. Having a meal on a sampan at the Shun Kee Typhoon Shelter Seafood as the sun sets in this insta-worthy place is a must-do when in Causeway Bay. Imagine scores of red, orange and yellow bathing behind the instantly recognisable Hong Kong Island and Tsim Sha Shui skyline.
Address: Causeway Bay Typhoon Shelter (Under the footbridge near Victoria Park)
---
3. Haw Par Music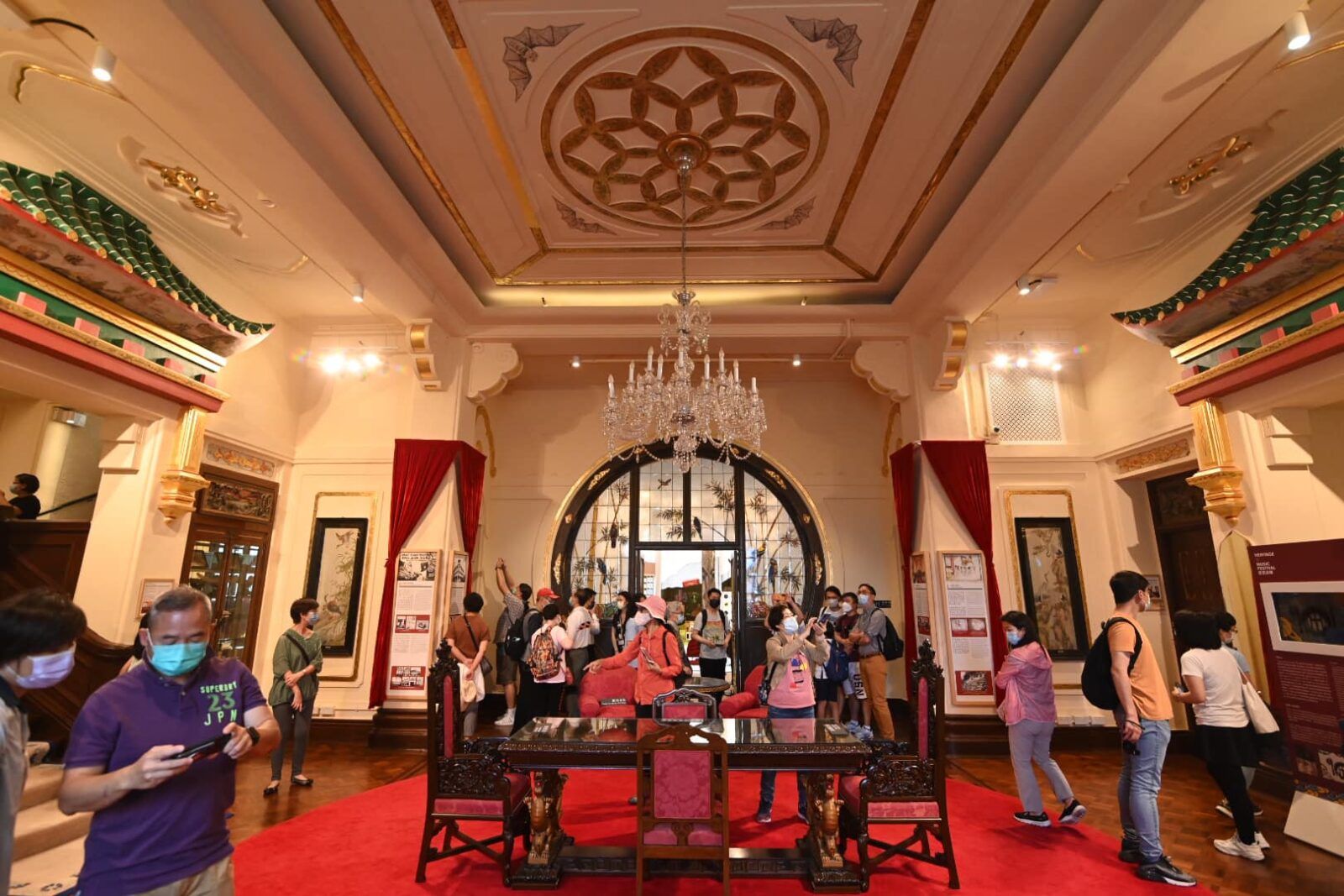 Listed as a Grade 1 heritage building, Haw Par Music is one of few surviving specimens of Chinese eclectic style architecture in Hong Kong. Before it became what it is today, the land used to have an adjoining mansion, a private garden, and the famous Tiger Balm Garden, built by the founder of Tiger Balm. Although the garden has since been demolished for redevelopment, a selected collection of artefacts and figurines have been restored and installed in dedicated areas within the revitalised mansion and private gardens.
Spot pieces of art that made up the fantastically surreal park and reimagine the past. Capture a piece of history with every photo. Each doorway and furnishing makes for an impressive Instagram post. In addition to the artwork, Haw Par Music primarily functions as a centre for cross-cultural exchange through music, heritage and arts, with a social initiative. It offers a range of programmes that allow students to explore the world of music. Join one of the heritage events for a truly special experience. Showcase how heritage and music can go hand-in-hand to followers on Instagram. If you are interested, Haw Par Music offers six specifically designed guided tours per week. Sign up online before going to reserve a spot.
Address: 15A Tai Hang Road, Tai Hang
---
4. Lau Haa Hot Pot Restaurant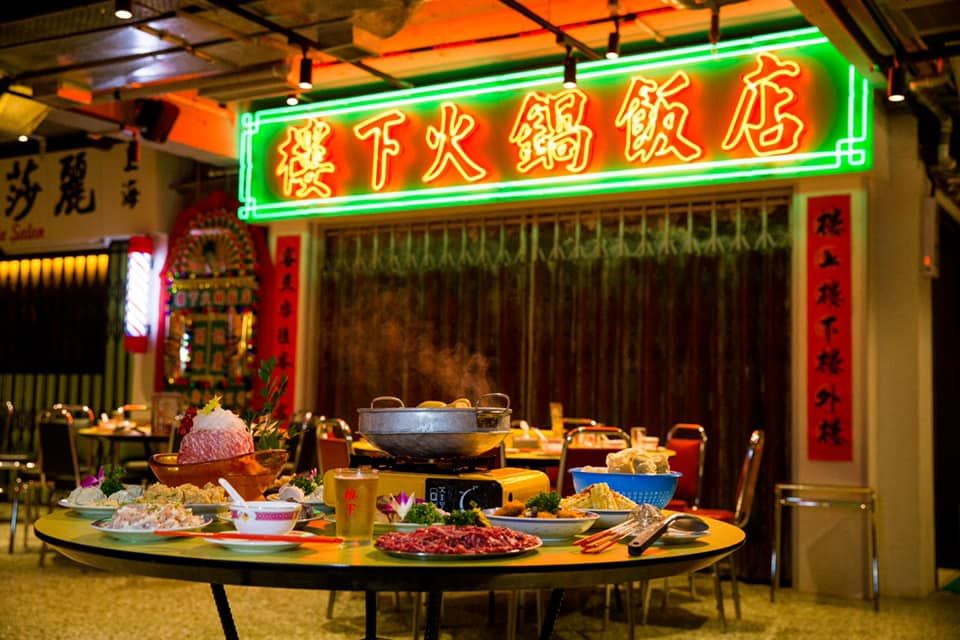 Eating is a quintessential Hong Kong pastime. Why not eat like a local and head over to Lau Haa Hot Pot Restaurant. The 9,000 square feet retro-themed restaurant takes you back to the old Hong Kong. With vintage items that complete the vibe like the neon lights, old tuck shop style furnishing, vinyl-covered seats, classic tableware, and more, this restaurant has become one of the most instagrammable dining spots in the area. The food served here is nothing to scoff at either. Find a range of local hot pot favourites like handmade plum and pork meatballs, freshly minced shrimp, hua diao beef, Spanish pork, and so much more. Choose from over 20 different soup bases like coconut chicken, satay, or Sichuan mala broth. Whether you're taking photos of the food or the decor, this restaurant is on the top of the list of insta-worthy places in Causeway Bay, Hong Kong.
Address: Shop A, B/F&G/F, Block A, Lockhart House, 441 Lockhart Road, Causeway Bay
---
5. Olympic Bridge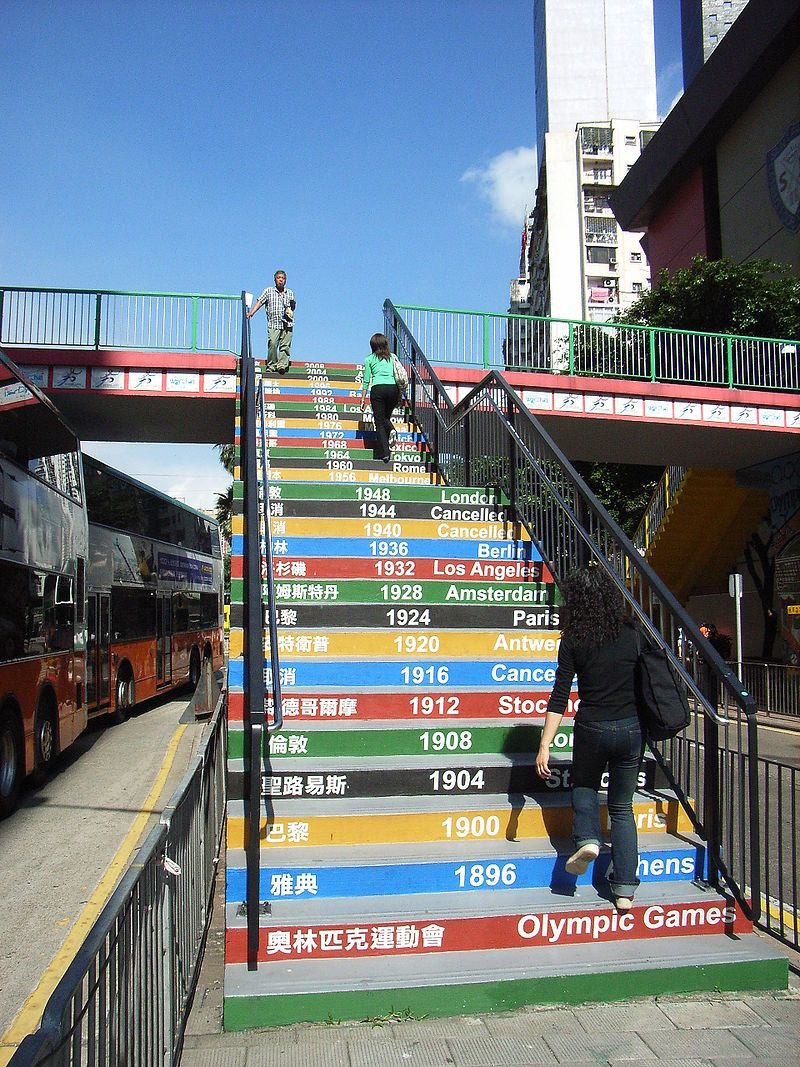 The Olympic Bridge is an initiative by the Home Affairs Department to beautify footbridges in Hong Kong. This one in Causeway Bay, next to Lanson Place Causeway Bay, Hong Kong, is a shout out to the Olympics. The theme was actually chosen by the students and teaching staff of the neighbouring St. Paul's Convent School. By choosing an Olympic colour scheme and painting the year of the countries hosting the games, the Olympic Bridge hopes to inspire people to pursue the 'faster, higher, and stronger' goals of Olympians. Channel your inner athlete and pose for a photo on top of the staircase for a special photo opportunity.
Address: Irving Street, Causeway Bay
---
After a long day of walking and exploring Hong Kong, finding the perfect retreat to replenish your energy is essential. Choose Lanson Place Causeway Bay, Hong Kong, the first member of Small Luxury Hotels of the World™ in Hong Kong. Enjoy seamless services, French-inspired interiors, and calming comforts, all within close proximity to the insta-worthy places mentioned above.