Celebrate Special Occasions with Lanson's Consumption Voucher Offer
Need ideas putting the $5000 consumption vouchers to good use? Check out the exciting offers at Two MacDonnell Road, and start planning your next staycation or celebration of special occasions today!
Spend & Earn
Treat yourself with our exclusive 'Spend & Earn' Consumption Voucher Offer from now until 31 October 2022! Every $500 spent on staying or dining by Octopus, Alipay, WeChat Pay, or Tab & Go will now get matched up to the value of $700 at Two MacDonnell Road. Utilise the $5000 Hong Kong consumption vouchers, and seize this unbeatable offer today!
---
Stay for the Food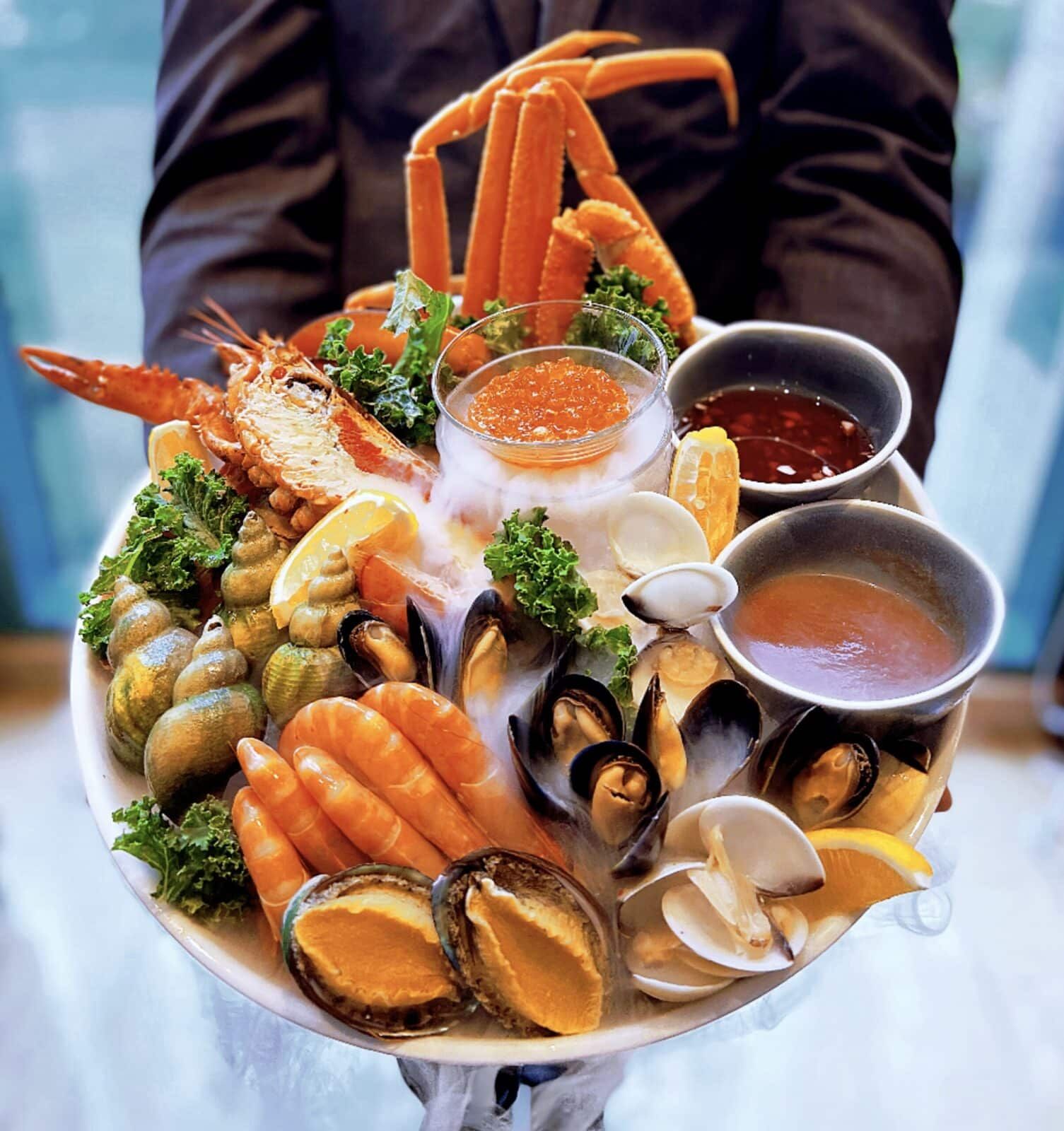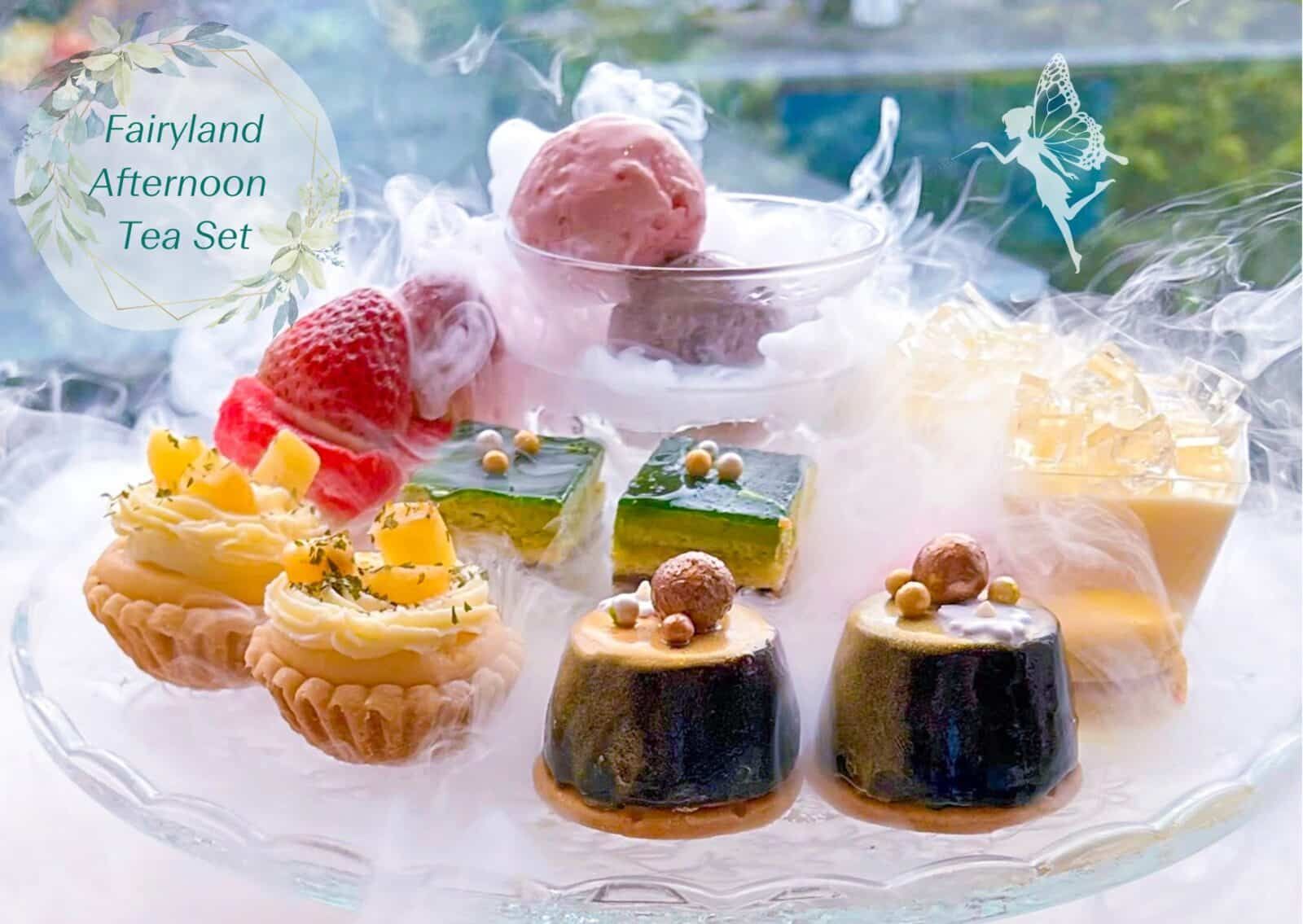 Book directly with us and enjoy our best available rate, along with the long list of raved guest privileges at Two MacDonnell Road.
Utilise your Hong Kong consumption vouchers and take advantage of all the exclusive Dine and Stay offers at our café bar on 8, a popular gathering spot where you can choose from a tempting array of delicacies for a joyful lunch or dinner with your friends and family. Whether you are celebrating a special occasion with a refreshing afternoon tea in well-lit comfort, coming for our guest-favourite Happy Hour promotion, or simply enjoying our all-day casual dining at café bar on 8, our wide range of offerings is sure to delight your palate, from morning till night against the stunning backdrop of Hong Kong's lush botanical garden and stunning city skyline.
---
Unwind with an exciting girls' weekend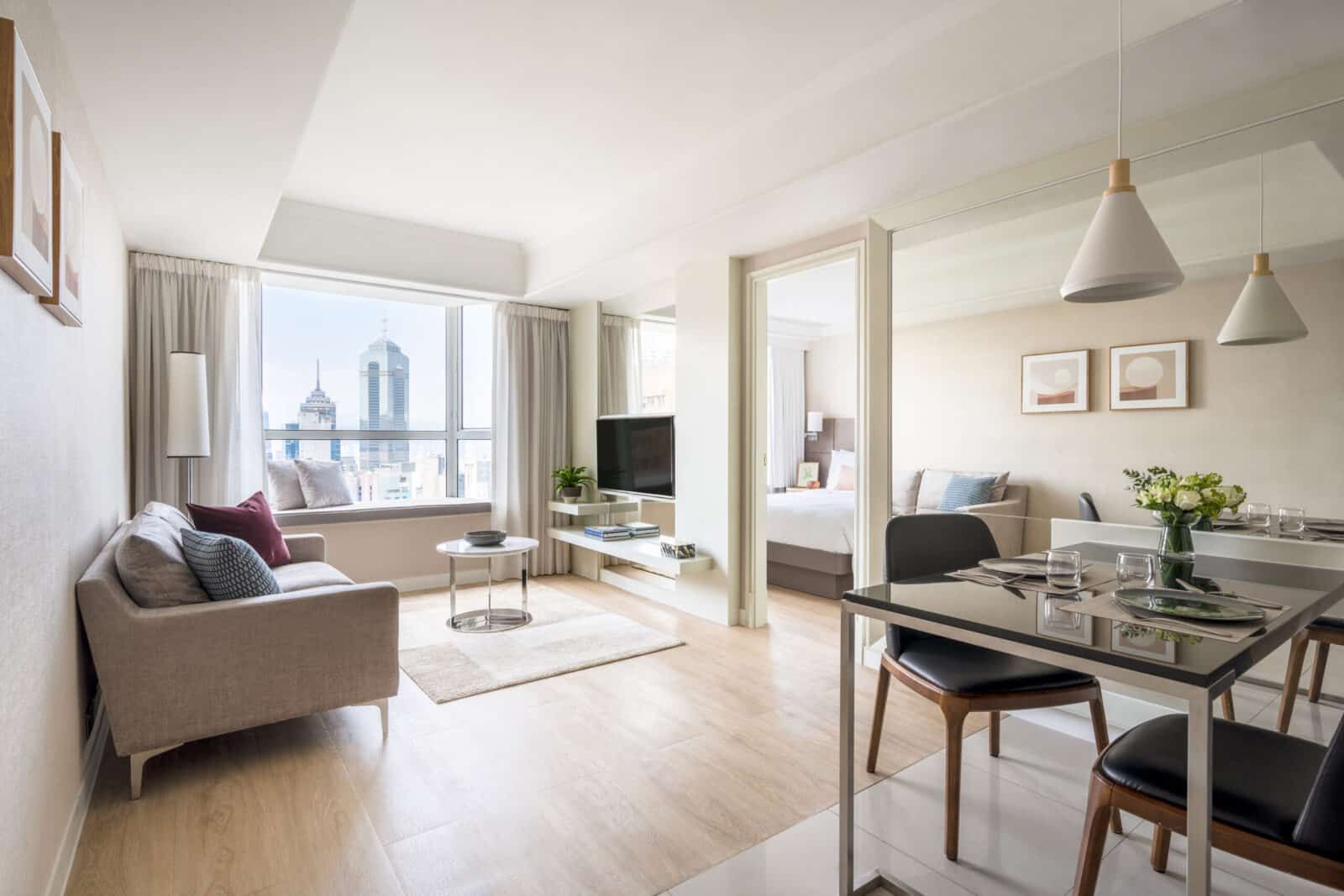 Envigorate and find sanctuary in our spacious Garden/Skyline Suite. Large windows in the living room and bedroom spaces bathe the warm caramel interiors in natural light and afford views of Hong Kong's impressive skyline, a mesmerising vista after dark.
The spacious 560 ft² one-bedroom suite with separate living and dining areas as well as an ensuite bathroom, outfitted with a full bathtub, makes for the ideal ample place for you and your girls. Feel fully rested in the luxurious queen bed, or watch as the sun sets over the city from the bay window seats. At the end of the day, soak away your worries in the full bathtub with luxuriously scented bath amenities.
---
Perfect Backdrop for Popping the Question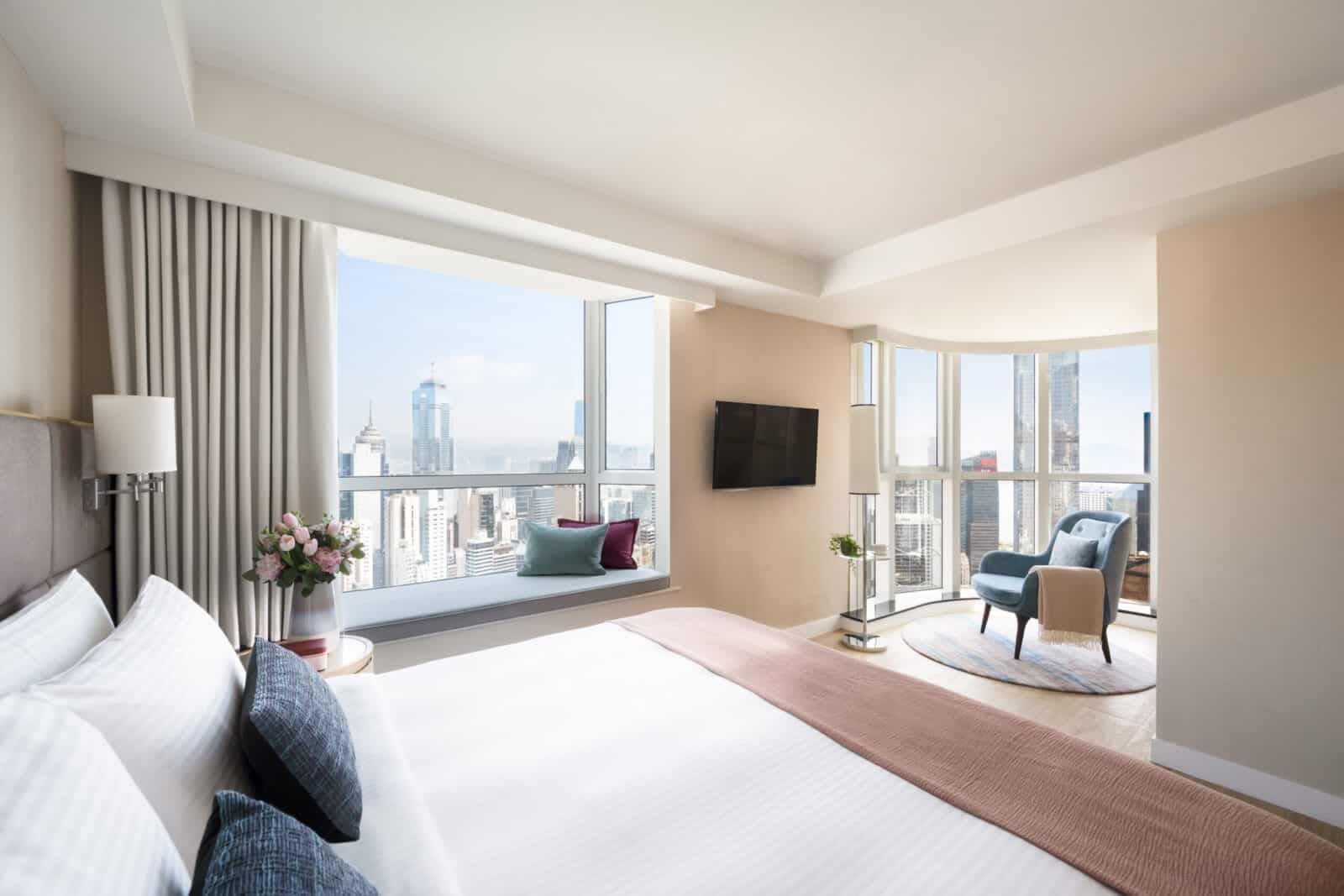 Orchestrating the immaculate setup to pop the ultimate question of a wedding proposal to your sweetheart? Don't sweat, for our Garden Deluxe/Skyline Deluxe Suites are the perfect choice for a romantic getaway.
Featuring floor-to-ceiling windows, the calming, contemplative green garden views of the Hong Kong Park backed by skyscrapers make the best backdrop for popping the million-dollar question. The spacious suites of 650 ft² are perfect for enjoying a glass of wine as the sun sets over the iconically stunning skyline right outside your window. The exquisite interior design and impeccable king bed will leave you and your loved one with the best memories to cherish for a lifetime.
---
Clinking for Birthday Drinks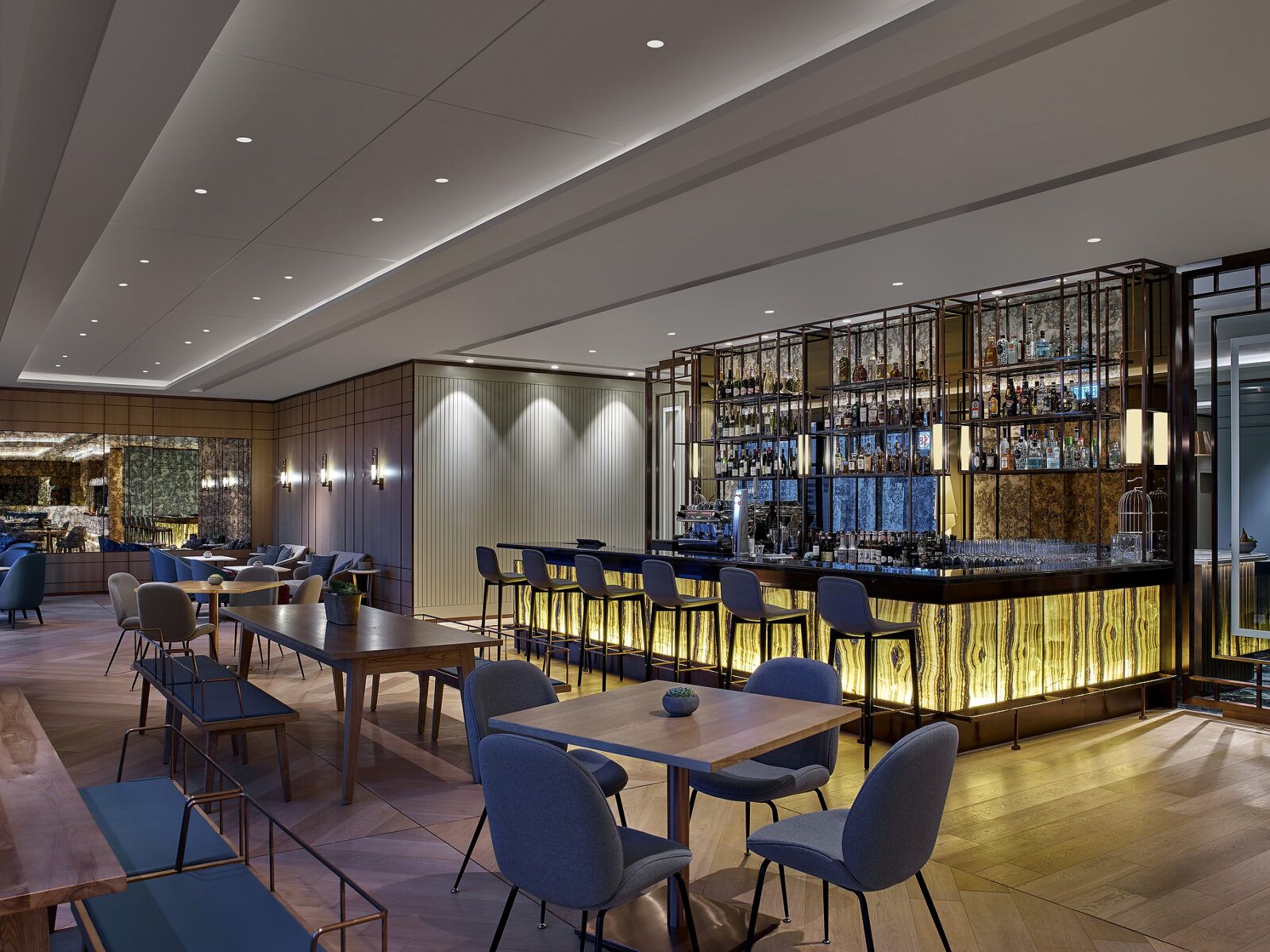 Besides taking advantage of our sought-after Happy Hour promotions, our esteemed menus have transpired our café bar on 8 into a popular gathering spot for Two MacDonnell Road guests and visitors, a relaxed yet lively alternative to the crowded bustle elsewhere every evening. There is no better place to celebrate special occasions like your bestie's birthday at café bar on 8, where signature cocktails and savoury tapas are served with a side of the breath-taking night vistas of the city.
---
Relax, re-energise, and socialise at Two MacDonnell Road with all the fantastic Hong Kong consumption voucher offers now! We look forward to seeing you, so drop by, grab a bite or a drink, or simply chill out and feel the social vibe. Check out all our exciting offers, and start planning your next staycation or special occasion celebration at Two MacDonnell Road!