An Expat's Guide to Chinese New Year: Customs, Rituals, Taboos & More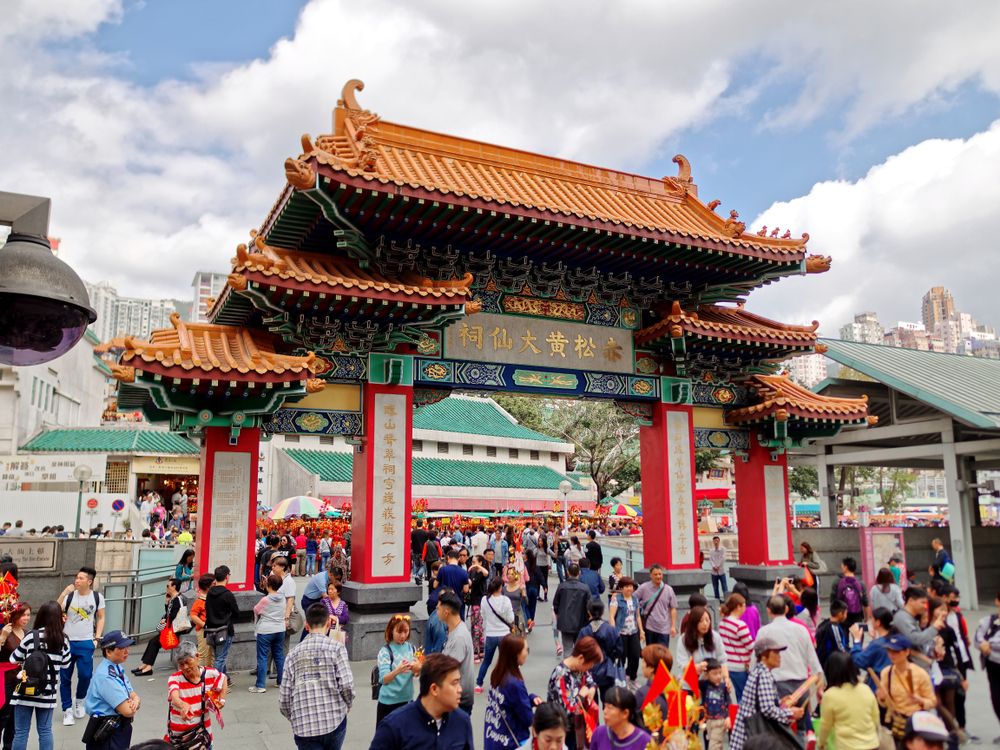 While Chinese New Year is celebrated in many places, Chinese New Year rituals vary from region to region. As the most important and festive holiday in the year, there are many traditions and customs that are unique to Hong Kong, along with a plethora of exciting activities that are exclusive to this time period. Explore this vibrant city and impress the locals with your knowledge of Chinese New Year taboos and superstitions.
---
Preparing for Chinese New Year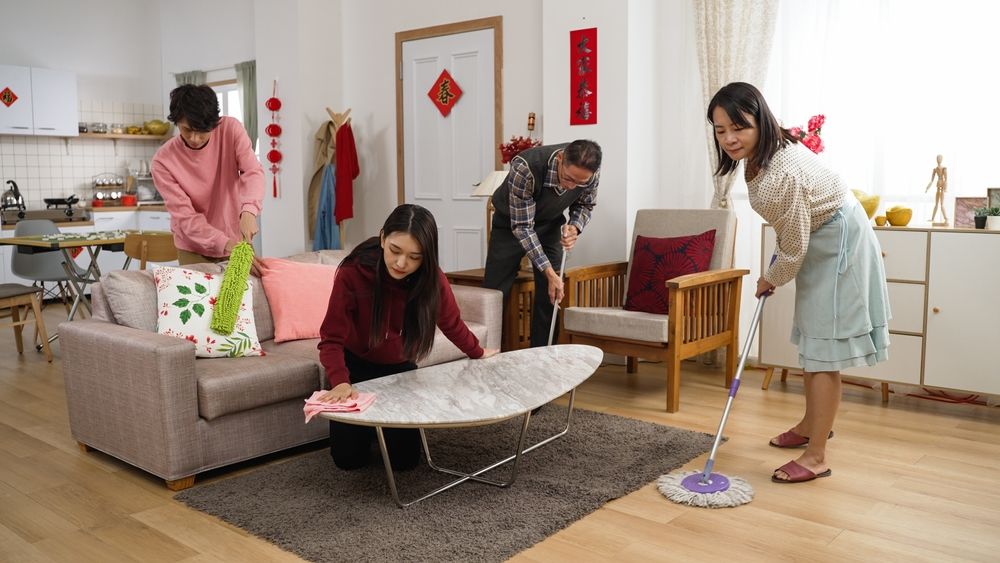 Locals will start getting busy preparing for the week-long festivities days preceding the Chinese New Year marked by the Lunar calendar.
According to Chinese New Year taboos and superstitions, it is believed that cleaning the house sweeps away the bad luck of the preceding year and prepares one's home for good luck. Locals will give their home a thorough cleaning a few days before Chinese New Year, and brooms and mops will be put away on the first day so that the new year luck will not be swept away.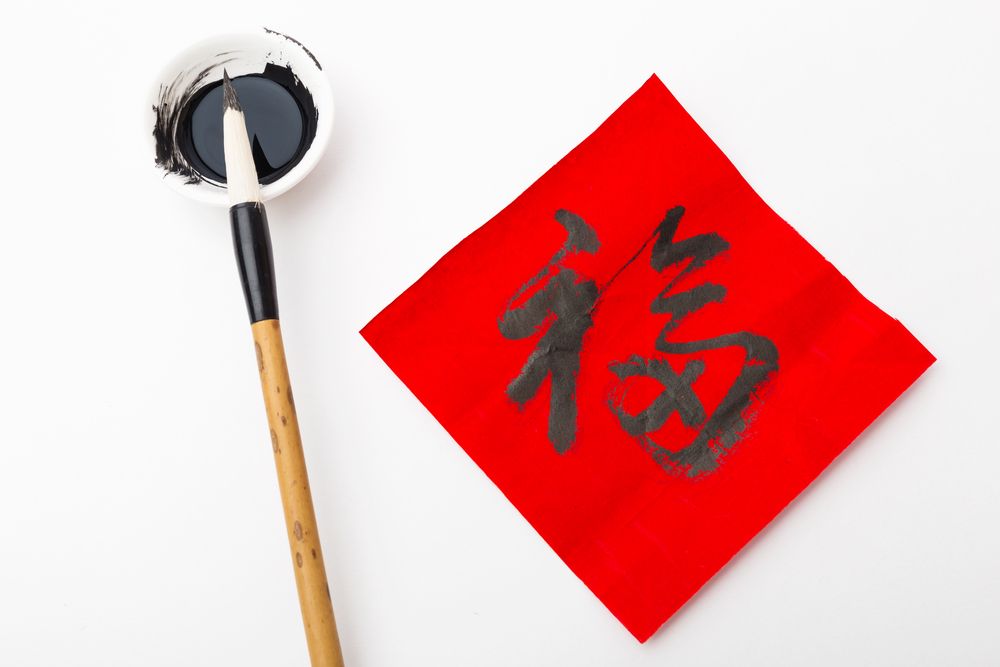 Along with the annual cleaning, people decorate their homes with flowers and new faichuns, which are traditional Chinese decorations dawning auspicious and propitious phrases. These inexpensive paper decorations are simple yet great for giving your home a joyous festive atmosphere, so bring home with you some good luck and prosperity this Chinese New Year!
People will also be buying flowers and gifts for their relatives and friends, so do not be surprised when you see malls and streets busier than usual days before Chinese New Year. Getting new clothes, shoes, and a fresh haircut also symbolise a fresh start. Interestingly, buying new shoes is frowned upon during the Chinese New Year period, as the words "shoe" and "sigh" are homophones in Cantonese. Getting new shoes during the new year period is considered to bring bad luck, according to Chinese New Year taboos and superstitions. Therefore if you fancy yourself some new shoes, you should get them before or after Chinese New Year, as many shoe stores will be closed during that period.
---
Spend Chinese New Year Like a Hong Konger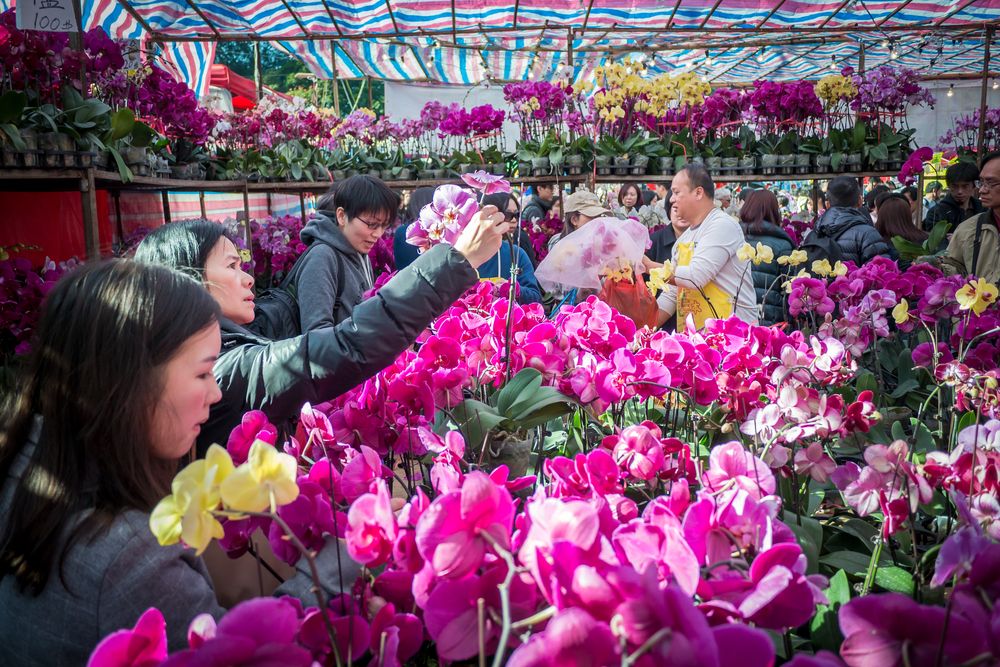 The feast of Chinese New Year's Eve is a Chinese New Year tradition and custom every family has. This meal is comparable to Christmas dinner in the West, where everyone gathers with their family and enjoys a delicious dinner. After the feast, people will take a stroll at the flower markets buying flowers for their homes. Stop by the annual Victoria Park Lunar New Year Fair, the largest Chinese New Year flower market in Hong Kong, to both shop and experience the holiday cheers among the locals!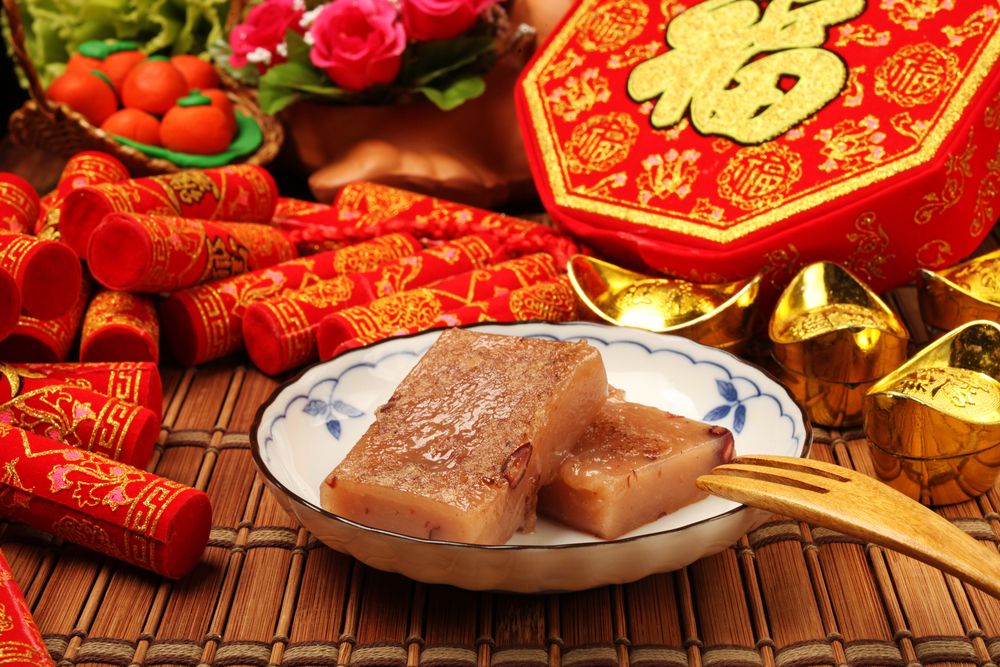 Fish and chicken are considered to be lucky foods, as they rhyme with profit and surplus, while candies and sweets symbolise a good year. It is also customary to eat new year cakes according to Chinese New Year traditions and customs, as the Cantonese word for "year cake" literally means increasingly prosperous every year.
It is also a huge part of Chinese New Year traditions and customs for folks to visit their family and friends during the Chinese New Year break. People who are married also give red packets containing cash to junior members of the family or their unwed friends.
---
Chinese New Year Events and Festivities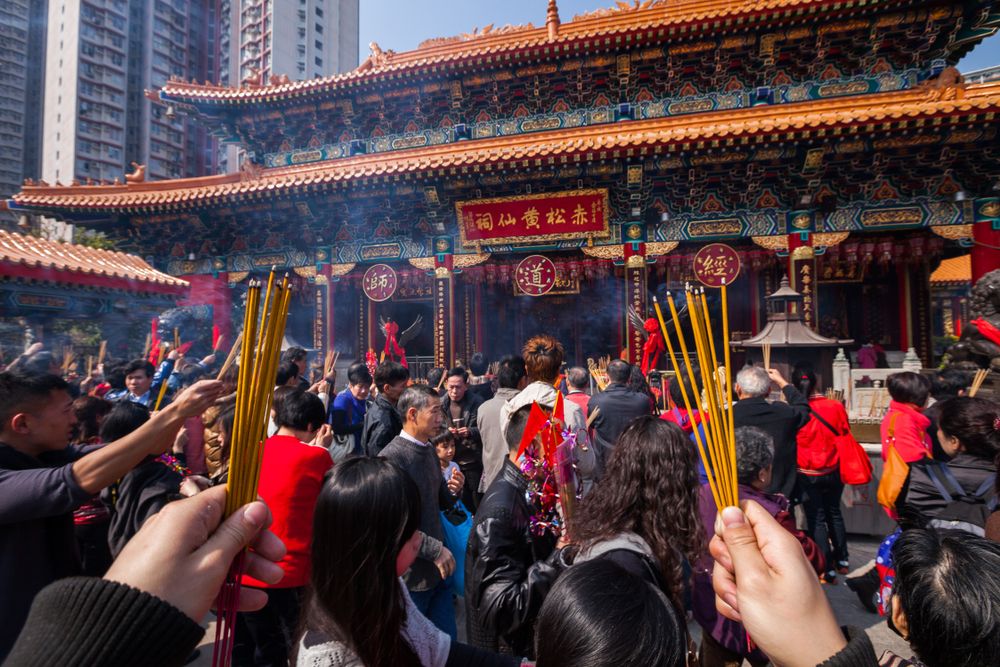 Visiting relatives and friends on the third and fourth day of the Chinese New Year is traditionally considered inappropriate as, according to Chinese New Year taboos and superstitions, people's tempers turn hot and are prone to arguments on these days. Some people would in turn, spend the day visiting local temples to pray for a prosperous new year or to draw a fortune stick. Stop by the Che Kung Temple in Shatin or the Wong Tai Sin Temple in Wong Tai Sin, and you might get to see rituals that can only be found during Chinese New Year!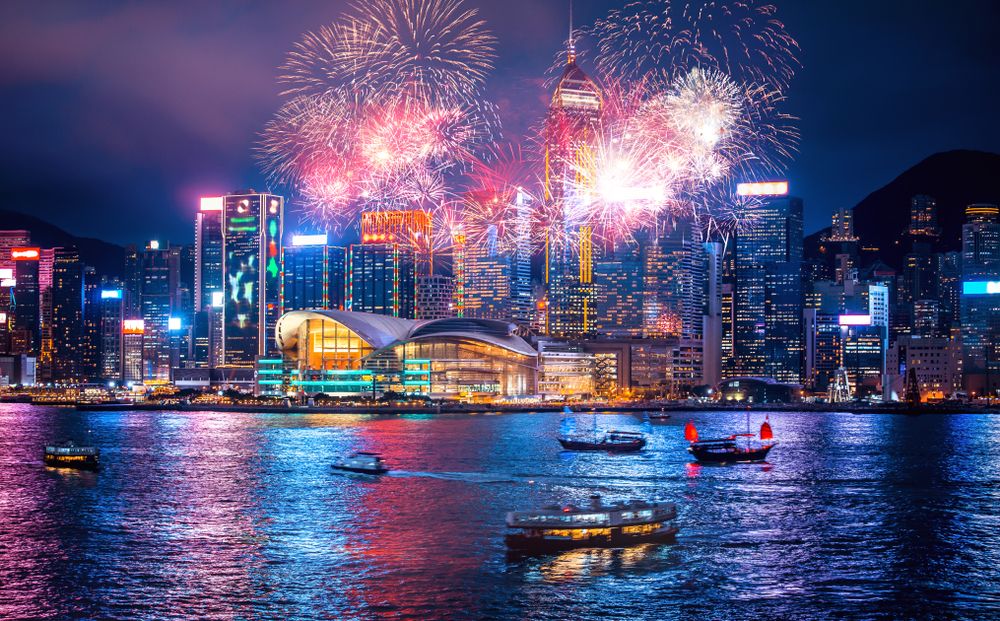 Folks flock to the sides of the Victoria Harbour to view the spectacular Chinese New Year firework show and parade*. The annual firework show and parade are so popular that it is broadcast live on TV and that restaurants with views to the Victoria Harbour would be fully booked weeks ahead.
*The 2022 Chinese New Year firework display and parade have been suspended due to COVID-19.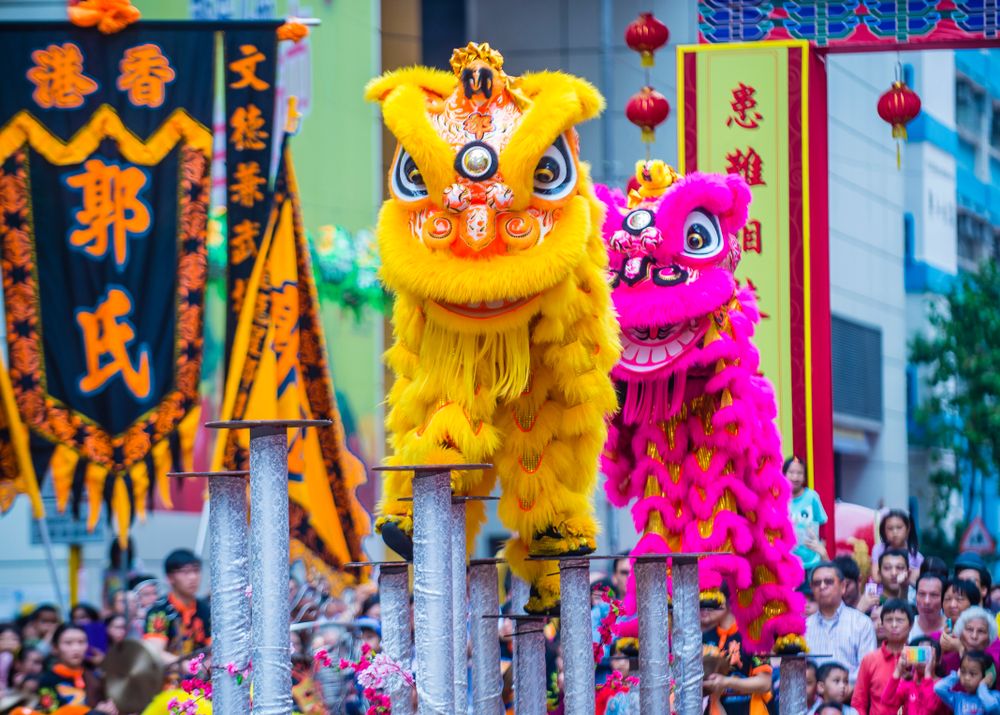 Many premises such as malls, residential and office buildings invite lion dance troupes as a symbolic Chinese New Year ritual to usher in the Lunar New Year as well as to evict bad luck and bad spirits.
Besides not sweeping the floors during Chinese New Year, it is also part of the Chinese New Year taboos and superstitions to not wash your hair on at least the first day of Chinese New Year (showering is acceptable). It is also tabooed to curse or say any unlucky words during Chinese New Year. Impress your local friends with a red outfit during Chinese New Year, as it is deemed inappropriate to wear damaged clothes, clothes that are black or white, or clothing items that bear symbols that are deemed unlucky, such as skulls.
Businesses and offices often organise a lunch or dinner both before and after the Chinese New Year break to thank employees for their hard work, as well as to pray for the upcoming year being a prosperous and lucky one.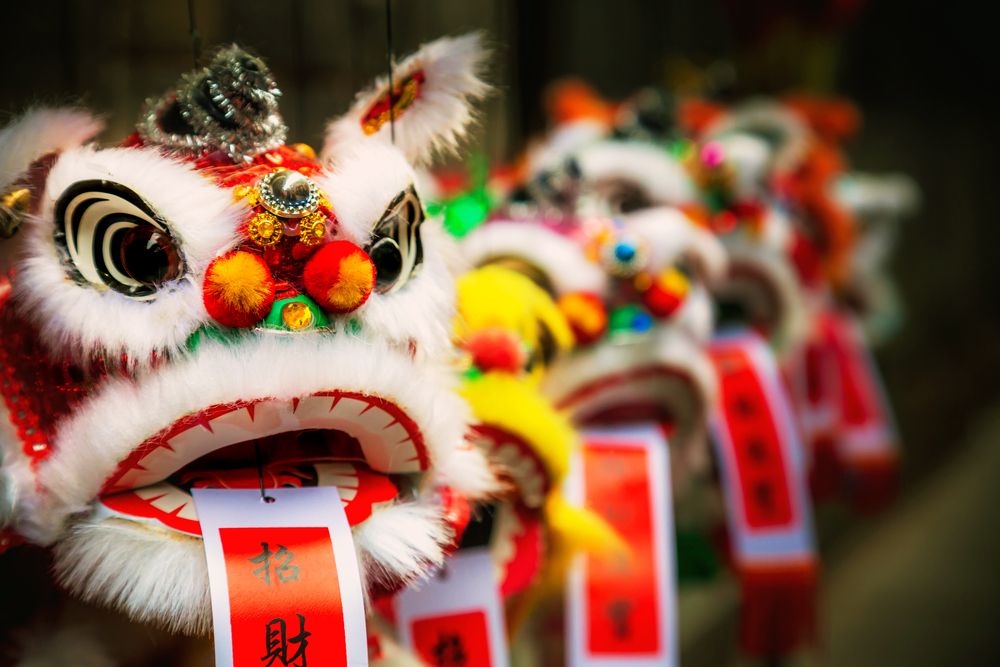 There is no shortage of fun things to do in Hong Kong, especially during Chinese New Year. You will find so many festive events and sights that are exclusive to this week-long Chinese New Year break. All the fabulous festivities are within arm's reach when you stay at the conveniently located Two MacDonnell Road. Relax and rejuvenate with the cosy design and superb services at Two MacDonnell Road, so you can celebrate this huge festival among the locals, get a real taste of Chinese New year traditions and customs and the unique jubilance that is Chinese New Year in Hong Kong!
Bringing a larger crew this Chinese New Year? Lanson Place Waterfront Suites got you covered. Every one of the apartments at Waterfront Suites features a balcony, bringing the dazzling views seamlessly into the indoor space. Equally splendid, the inviting interior space and warm decor will guarantee to mark a lively start this Chinese New Year.