10 Alternative Workout & Fun Fitness Classes in Hong Kong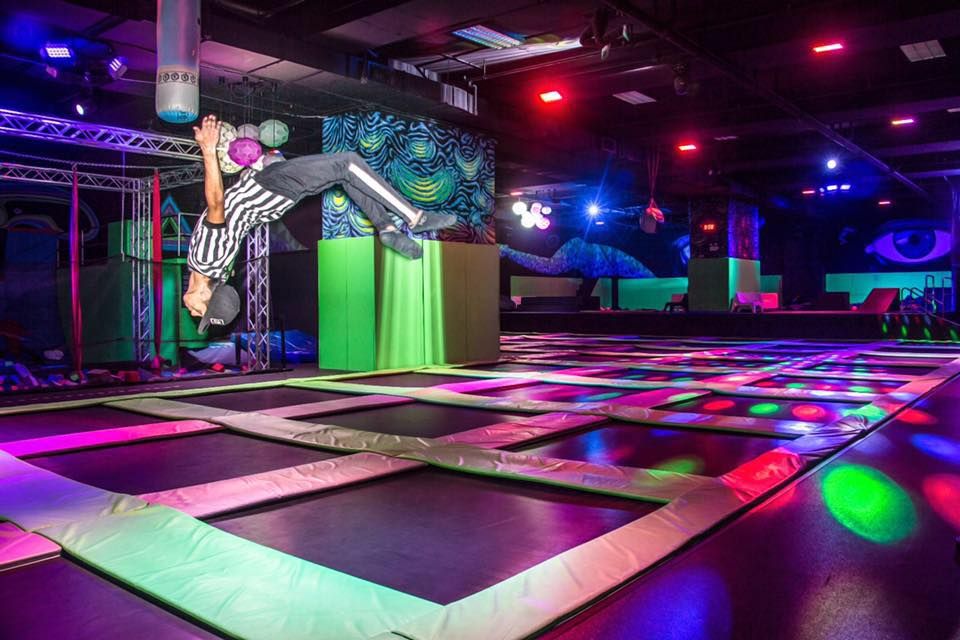 While some of us do enjoy hitting the gym, lifting weights and going for jogs, these fitness activities just aren't for everyone. Whether you're feeling bored of your traditional workout sessions or looking to try something new, stay active by giving these fun alternative workouts a try!
---
Fun Fitness Classes & Alternative Workouts to Try
1. Trampolining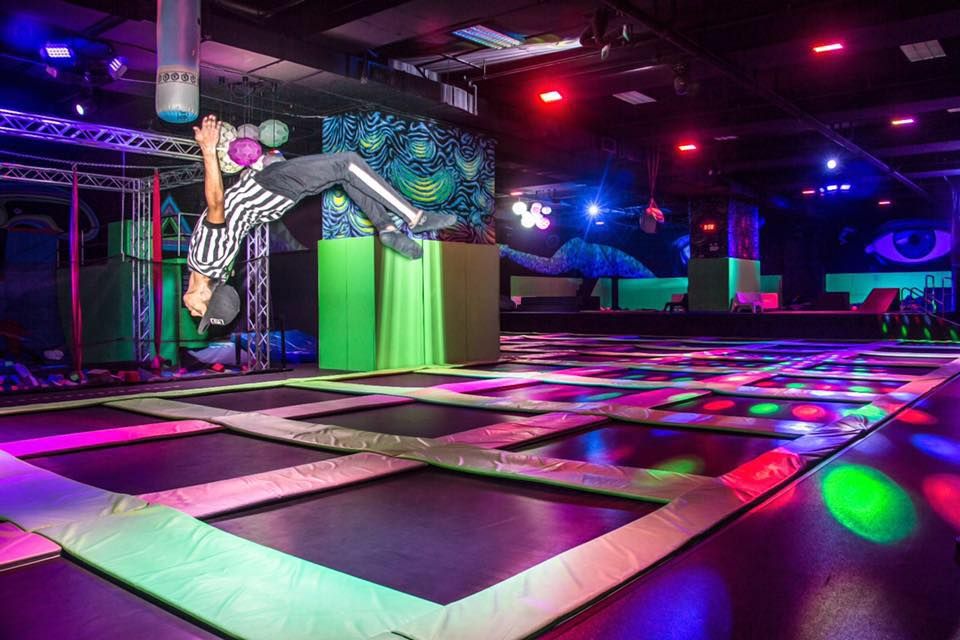 Jump, bounce and flip all you want at Hong Kong's one and only indoor trampoline park, Ryze. Boasting 40 interconnected trampolines, including their famous angled wall trampolines, Ryze is like a bouncy castle, except adults are also welcomed. Channel your inner ninja at the ninja obstacle course, unleash your circus skills on the trapeze and aerial silks, and dive into massive foam pits. You will be surprised how good of a workout it is! The park also regularly hosts special sessions like Parkour, Free Running and glow in the dark sessions.
Ryze Hong Kong: 3/F, Kodak House 1, 321 Java Road, Quarry Bay
---
2. Indoor Cycling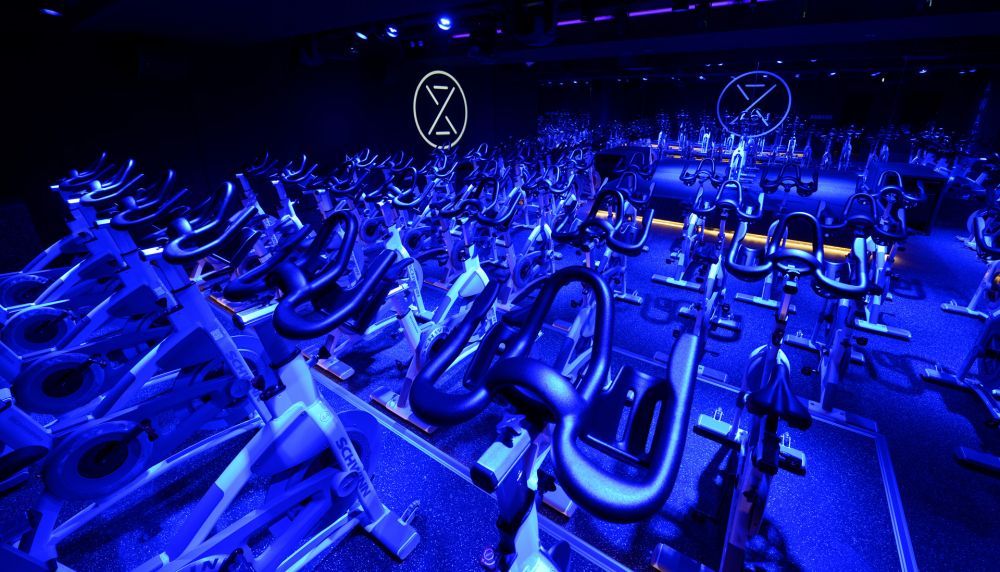 Stationary bikes are a great piece of equipment for aerobic workouts without putting too much stress on your joints, but they can get boring and lonely. Cycling routes, on the other hand, are mostly in the New Territories, so they aren't as accessible for those who live in the Hong Kong Island side. This is where XYZ comes in. Conveniently situated in the historic Tai Kwun, XYZ provides a fun alternative workout to traditional cycling. Enjoy the ride in the dark alongside like-minded individuals with music pumping in the background. Regroup and re-energise yourself amidst the busy urban lifestyle.
XYZ: Tai Kwun, Central
---
3. Pole Dancing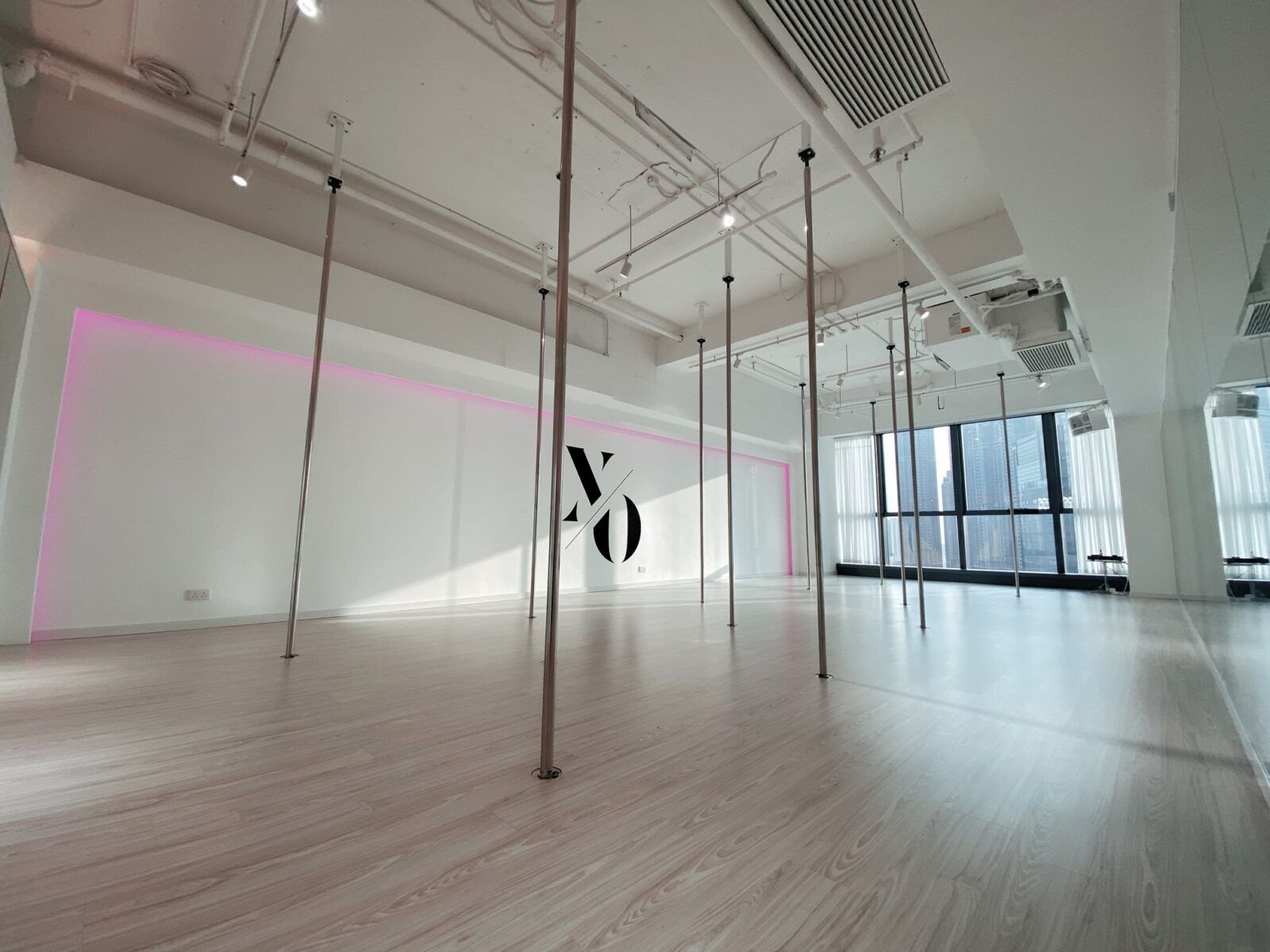 Pole dancing has been an increasingly popular alternative workout in Hong Kong. One of the latest additions in the Hong Kong pole scene, XO focuses on exotic pole dancing, a style that emphasises smooth and sensual movements. Founded by award-winning pole dancers, many of the instructors compete around the world and, between them, share extensive teaching experience. Expect an encouraging environment to explore and nurture sensuality while training up every group of muscles in your body. The studio offers taster classes, 8-week choreography courses, flexibility and strength training as well as private/small-group classes.
XO: Unit 1801-03, China Shipbuilding Tower, 650 Cheung Sha Wan Road, Lai Chi Kok
---
4. Indoor Climbing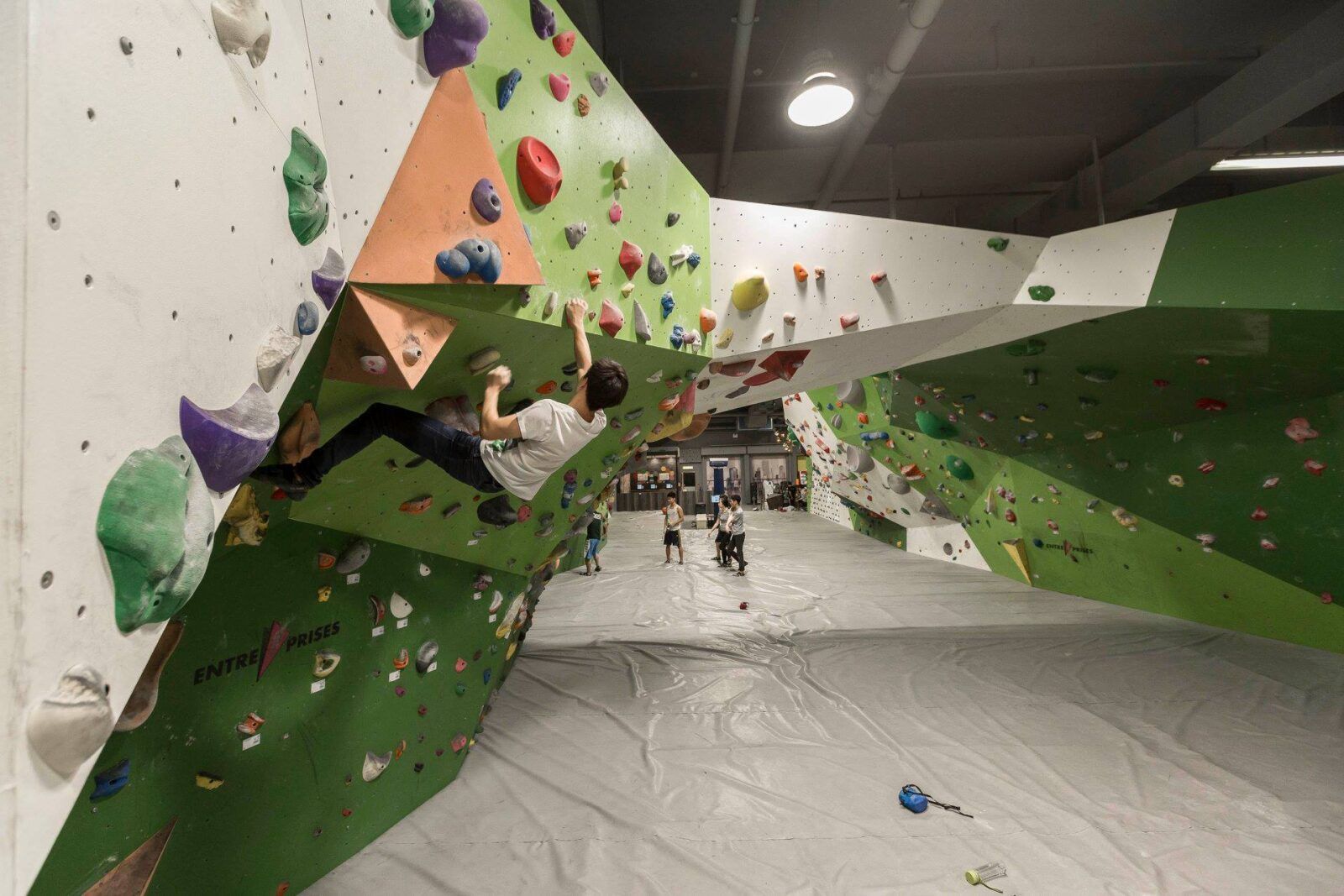 The once niche sport has been gaining traction over the past few years, especially with the debut of sport climbing at the Tokyo Olympics. Verm City is the biggest rock climbing gym in Hong Kong, with over 18,000 square feet of wall-to-wall climbing, with bouldering, top roping and sport climbing. From beginner classes that walk first-timers through basic skills and safety precautions to private 1-on-1 sessions, Verm City offers climbing classes catering to all ages and abilities, even for children aged 4 to 12. The gym is also a popular choice for team-building activities and events where you can book out the entire venue.
Verm City: 4/F, Kodak House 1, 321 Java Road, Quarry Bay
---
5. Aerial Yoga on a beach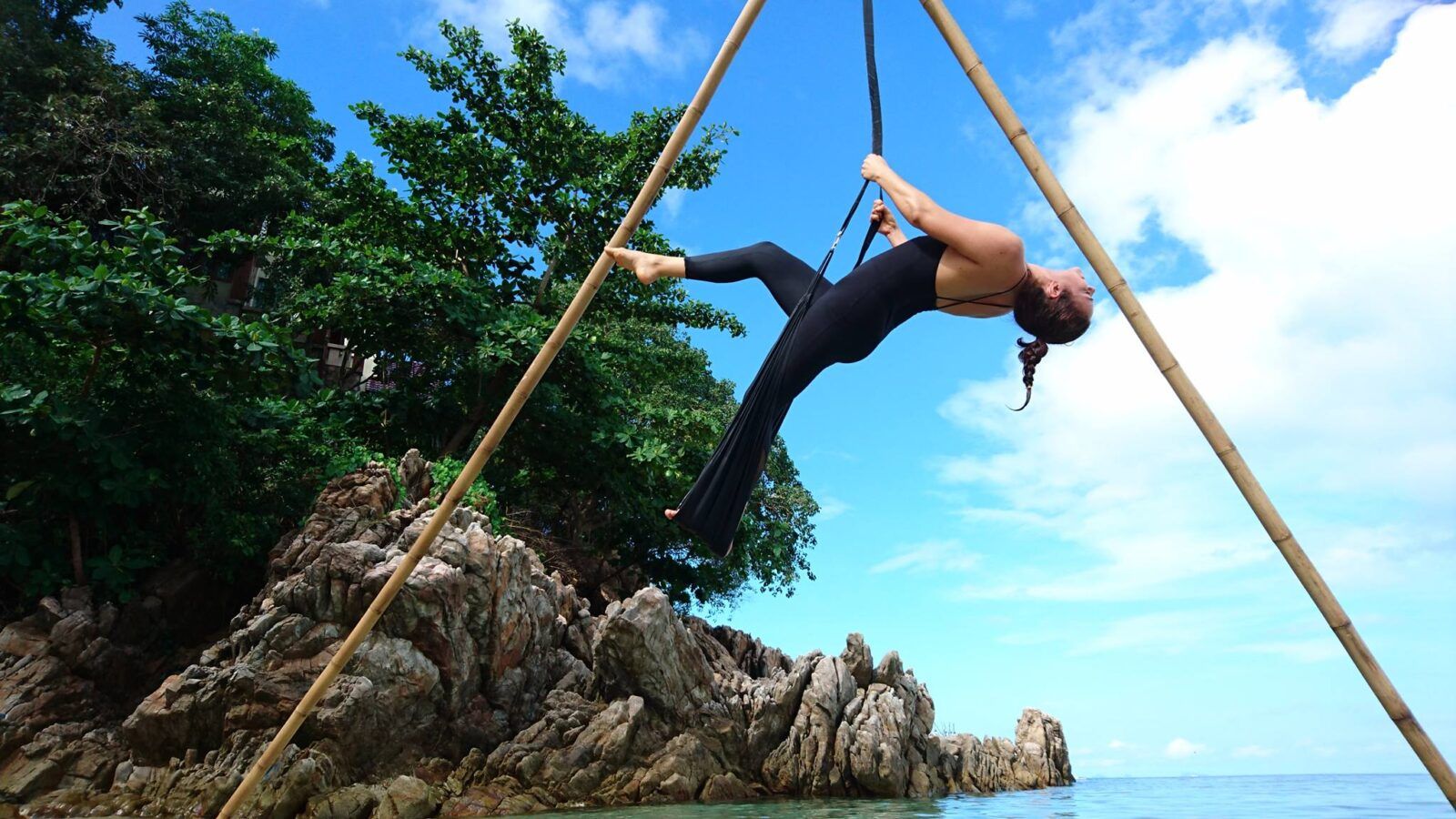 Love spending time on the beach? Looking to train your flexibility and core? Why not both? Bamboo Yoga takes aerial yoga out of the studio to one of the most beautiful beaches in Sai Kung. Release built-up tension and reconnect with nature at possibly the most photogenic workout the city has to offer. Half-day and full-day workshops are offered regularly. The full-day workshops typically begin with an aerial yoga class at a yoga studio in Central, teaching the basics and a few inversion poses. It is then followed by a hike to Tai Long Wan where bamboo tripods with hammocks set over the ocean await, ready for you to snap some seriously instagrammable photos.
Bamboo Yoga: Sai Wan Beach, Sai Kung
---
6. Boxing Nightclub Style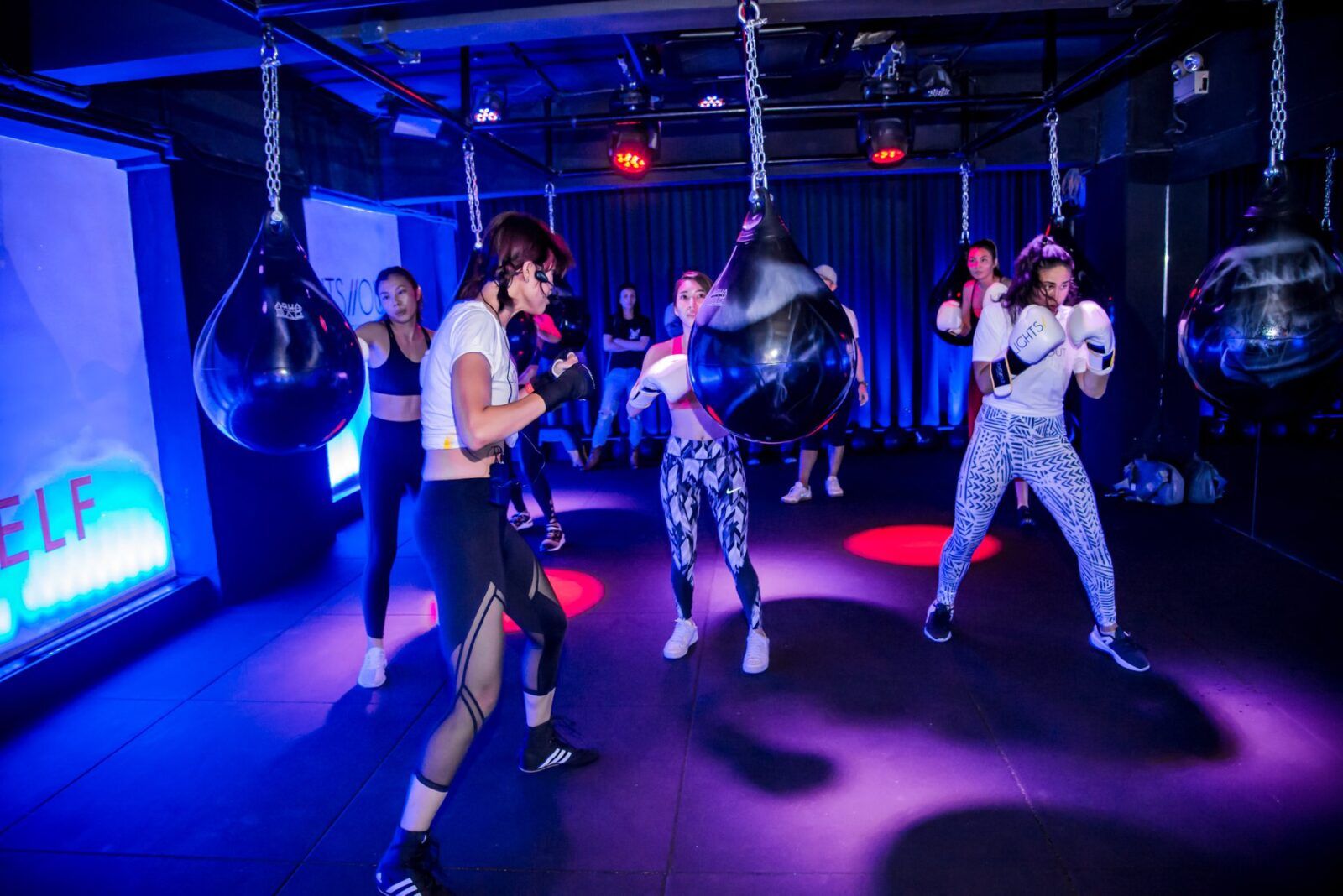 Lights out, turn the music up and forget about your everyday stress. It's just you and a 50-minute workout filled with upbeat tunes, technical boxing, fun workout challenges and good vibes. Boxing classes at LIGHTS//OUT come in four different types with varying combinations of bag work, strength training, HIIT and boxing combos, suitable for everyone from rookies to hardcore gym junkies.
LIGHTS//OUT Boxing Club: 11/F, The Pemberton, 22-26 Bonham Strand, Sheung Wan
---
7. Underwater Spinning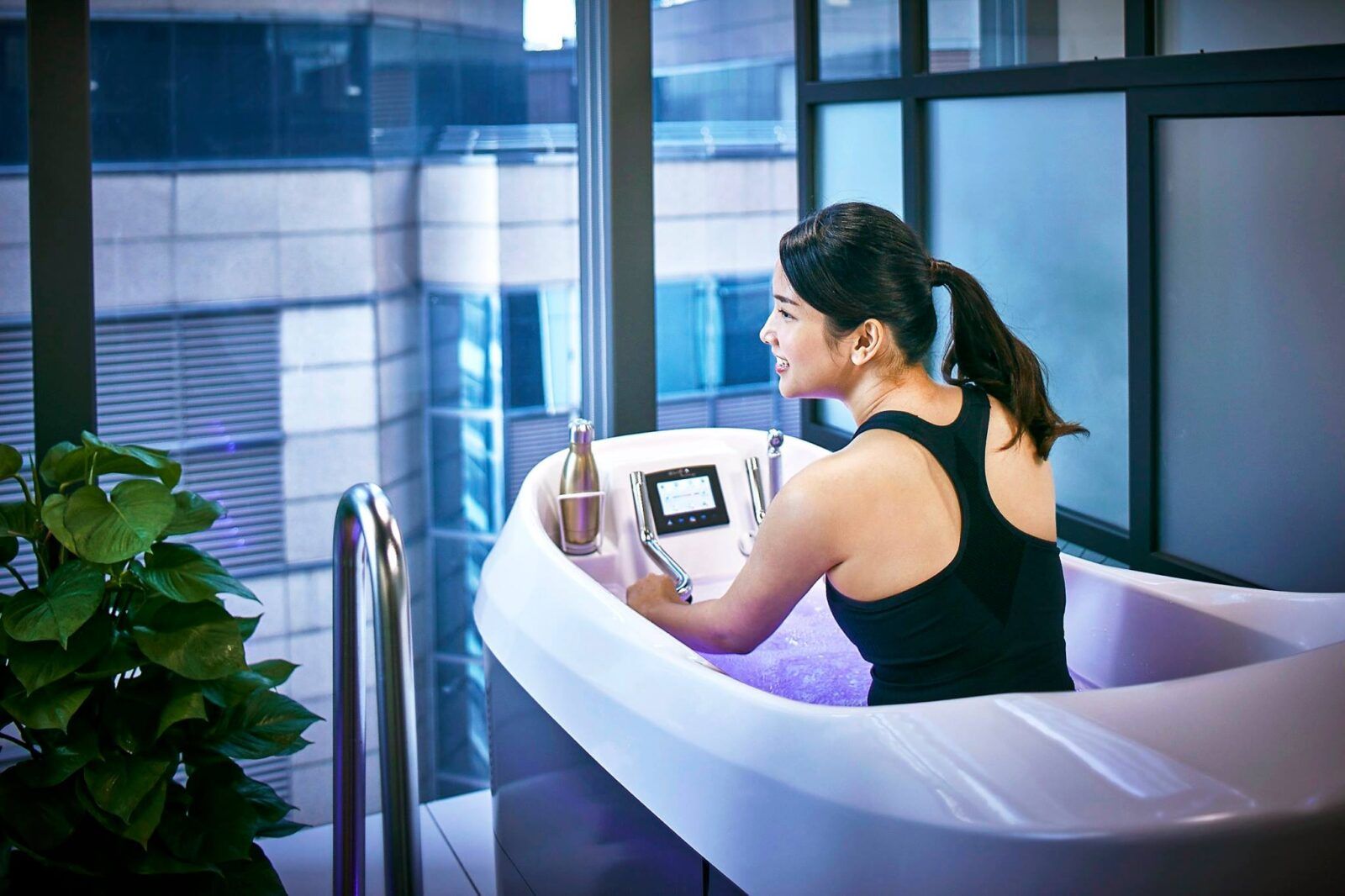 Love the idea of biking but not so much the sweat in the sweltering Hong Kong climate? Aquabike might be for you. Situated in the heart of Causeway Bay, Velocity is a boutique fitness studio offering solo Jacuzzi aquabike sessions in elegantly furnished private cabins. Effortlessly tone your legs and strengthen the glutes with the aquabike workout while getting a relaxing Jacuzzi jet massage — it's the best of both worlds.
Velocity Studio: 14F, Oliv, 15-21 Sharp Street East, Causeway Bay
---
8. Party Workout Class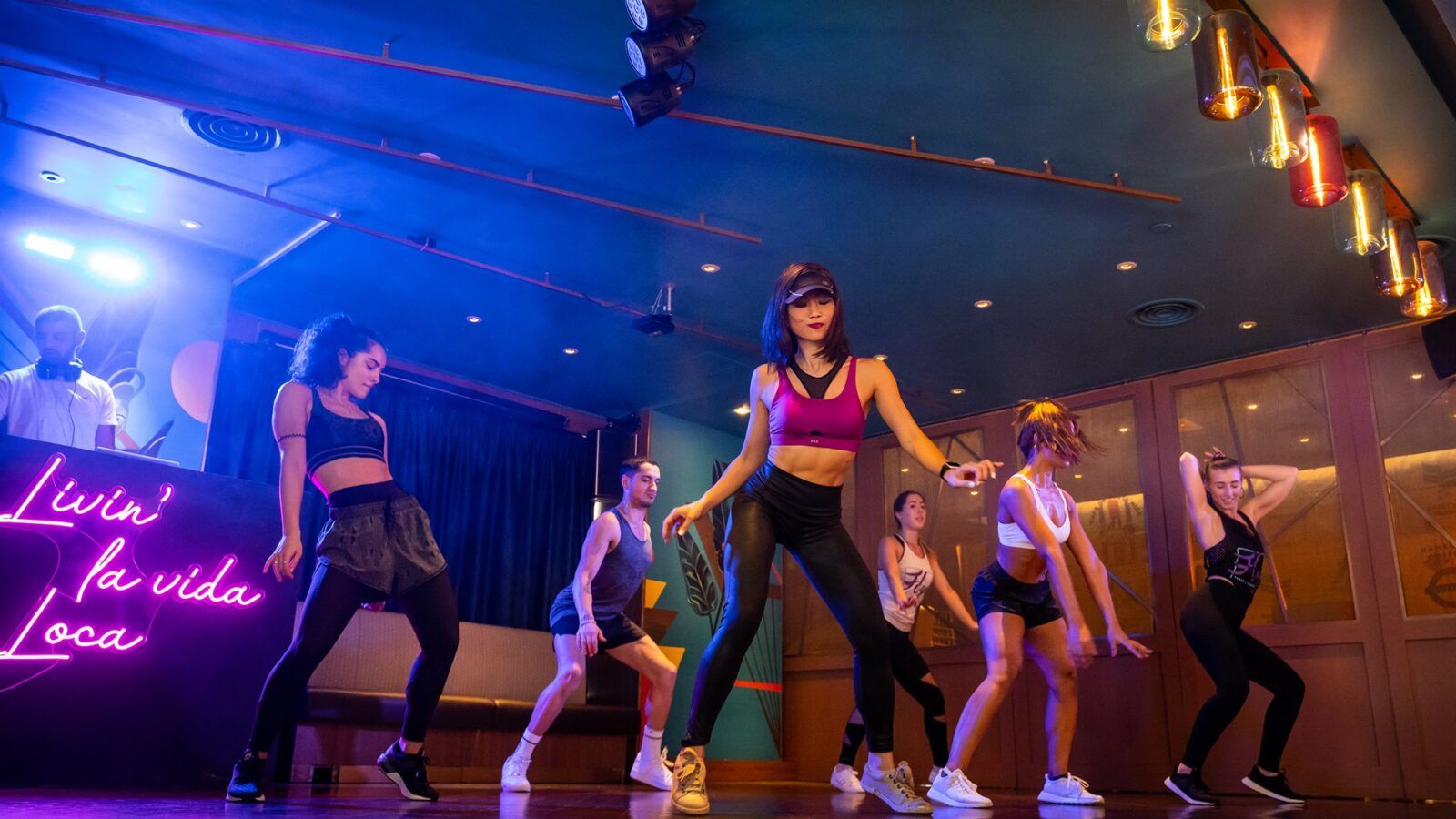 Located in a club venue, Flye Fitness offers fun workout classes where party meets workout. Combining both cardio and HIIT workouts in a clubbing environment, their super energetic classes will remind you of those sweat-drenching night outs and leave you feeling uplifted. Break out of your shell and explore movements from various dance styles, from Bollywood to vogue, under pulsating lights and international hits, complete with a live DJ. Each class consists of 30 to 35 minutes of dance cardio, 10 minutes of HIIT and finishes with a 10-minute dance choreography of the selected dance genre.
Flye Fitness: 4/F, Fung Woo Centre, 279-281 Des Voeux Road Central, Sheung Wan
---
9.   Bungee Workout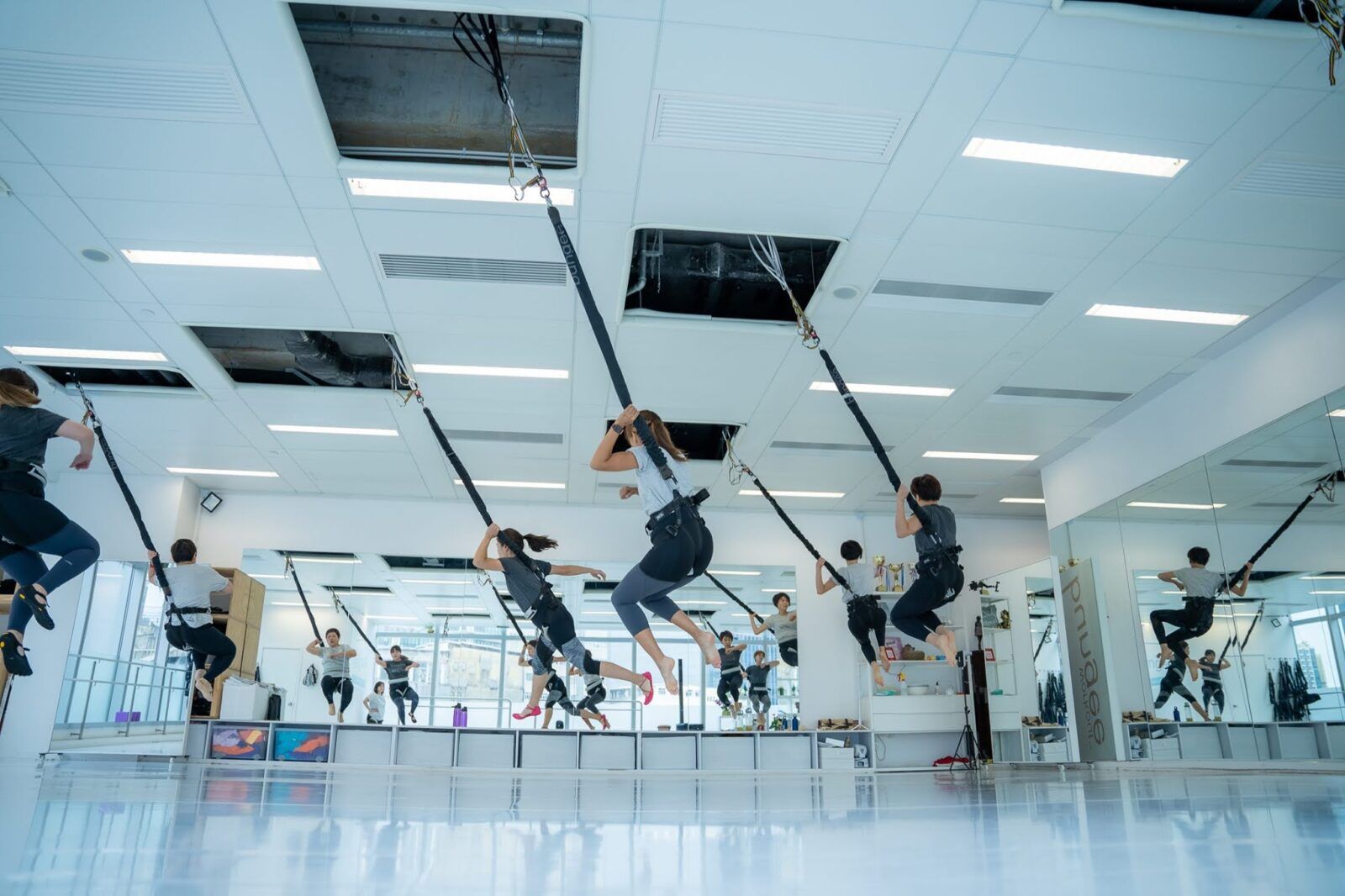 If you're tired of your regular on-land training, try flying! Bungee workout is a HIIT exercise that is modified from acrobatics. You wear a hip harness clipped to a bungee cord that is attached to the ceiling. While you're kept off your feet and get to swing around the room, don't expect a super calm hour-long workout like aerial yoga. The bungee cord's resistance will have you working almost every muscle in your body, making it a great alternative workout to regular core exercises.
Grand Jeté Dance Centre: Unit 903, Port 33, 33 Tseuk Luk Street, San Po Kong
---
10. Circus Acrobatics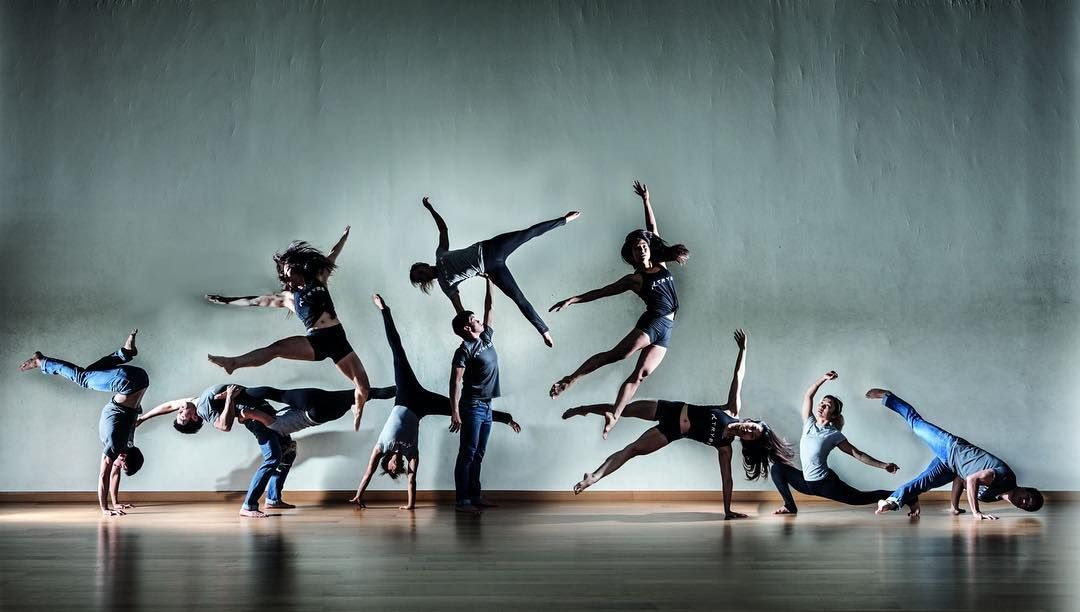 Ever wondered how circus duo act partners lift and balance each other in seemingly impossible poses? Trybe's Circus Acrobatics turn traditional circus duo acts into a fun workout class. Be prepared to make friends as you pair up with a fellow classmate to learn different acrobatic tricks and build up strength, coordination, balance and communication skills together.
Trybe: Shop 10B, G/F Nam Hung Mansion, 5H Belchers Street, Kennedy Town
---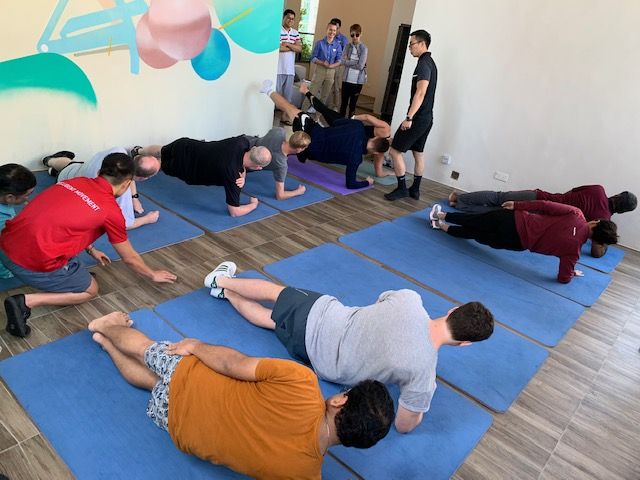 Our guests' wellness and wellbeing are always on the top of our minds at Lanson Place Waterfront Suites. The concierge team regularly hosts wellness-themed activities and workshops for our residents. Previously, we partnered with physiotherapy clinic Joint Dynamics to host a fitness workshop at Yoga'rden where our residents learnt various fitness tips and worked out together. For upcoming fitness activities, please contact our concierge team.