Lanson Place Announces its First Entry into Melbourne
26 April 2018, Hong Kong – Lanson Place Hospitality Management Limited ("Lanson Place" or the "Company"), a wholly-owned subsidiary of Wing Tai Properties Limited (HKEx stock code: 369) is pleased to announce that it has signed a new management contract with Hoye Pte Ltd ("Hoye") to operate a brand new luxurious serviced apartment in Melbourne. This marks Lanson Place's first property in Australia and its 12th property and target to open in 2024.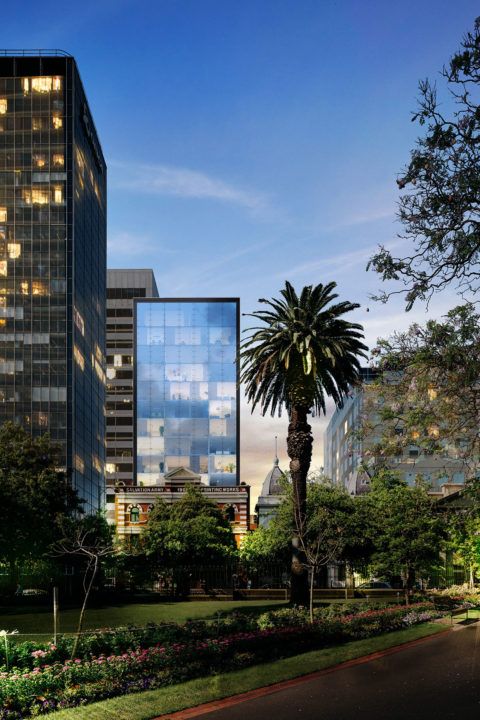 Centrally located in Melbourne's CBD adjacent to the Parliament House, this new property will be a luxurious serviced apartment with 117 units ranging from Studio to 2-bedroom apartments with facilities such as guest lounge with outdoor terrace, 24-hour gym and café. This targets to attract the younger generation travellers who are tech savvy and expect prompt delivery of service with the click of a few buttons through the mobile or iPad.
This new Lanson Place is located on Albert Street and within 10 minutes' drive to the Federation Square, Southbank area and the Melbourne Park. With direct access to the free tram zone, the property presents an ideal choice for guests pursuing quick accessibility to the many restaurants, bars, cafes, shops and major events in Melbourne.
Mr. Chen Lixin, Chairman of Hoye Pte Ltd, said, "I've always appreciated the work of Lanson Place and we see ourselves sharing the same vision – tasteful, high quality and niche. We strongly believe that our partnership with Lanson Place will assure an affirmative growth for both companies."

Mrs. Karen Li, Executive Director of Lanson Place, said, "We are delighted to join hands with Hoye Pte Ltd in expanding our presence and introducing Lanson Place's contemporary lifestyle into Melbourne. This is an important milestone as we first set foot in Australia. Combined with Hoye's expertise and riding on our unparalleled services, we are able to maximize the asset value for property owners and cultivate an enhanced neighbourhood for guests. We look forward to a successful project and bringing new excitement to Melbourne."
---
For further information, please contact us at marketing@lansonplace.com.