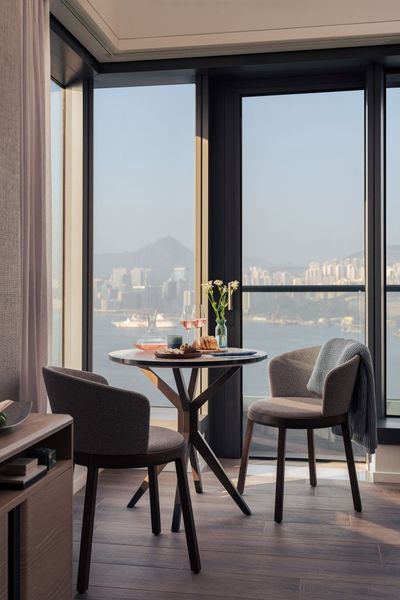 Waterfront Suites東區全新住宅項目,坐擁西灣河最後一片海景。融合東區歷史文化,開發不一樣的生活潛力。Waterfront Suites所有單位均享環迴海港以及悠閒公園景致,並配備全套家俱設施,可作短期租住,更是長期的理想家居。這裡的交通亦十分便利,只需5分鐘步程便可到達西灣河港鐵站,而距離鰂魚涌也只僅10分鐘路程。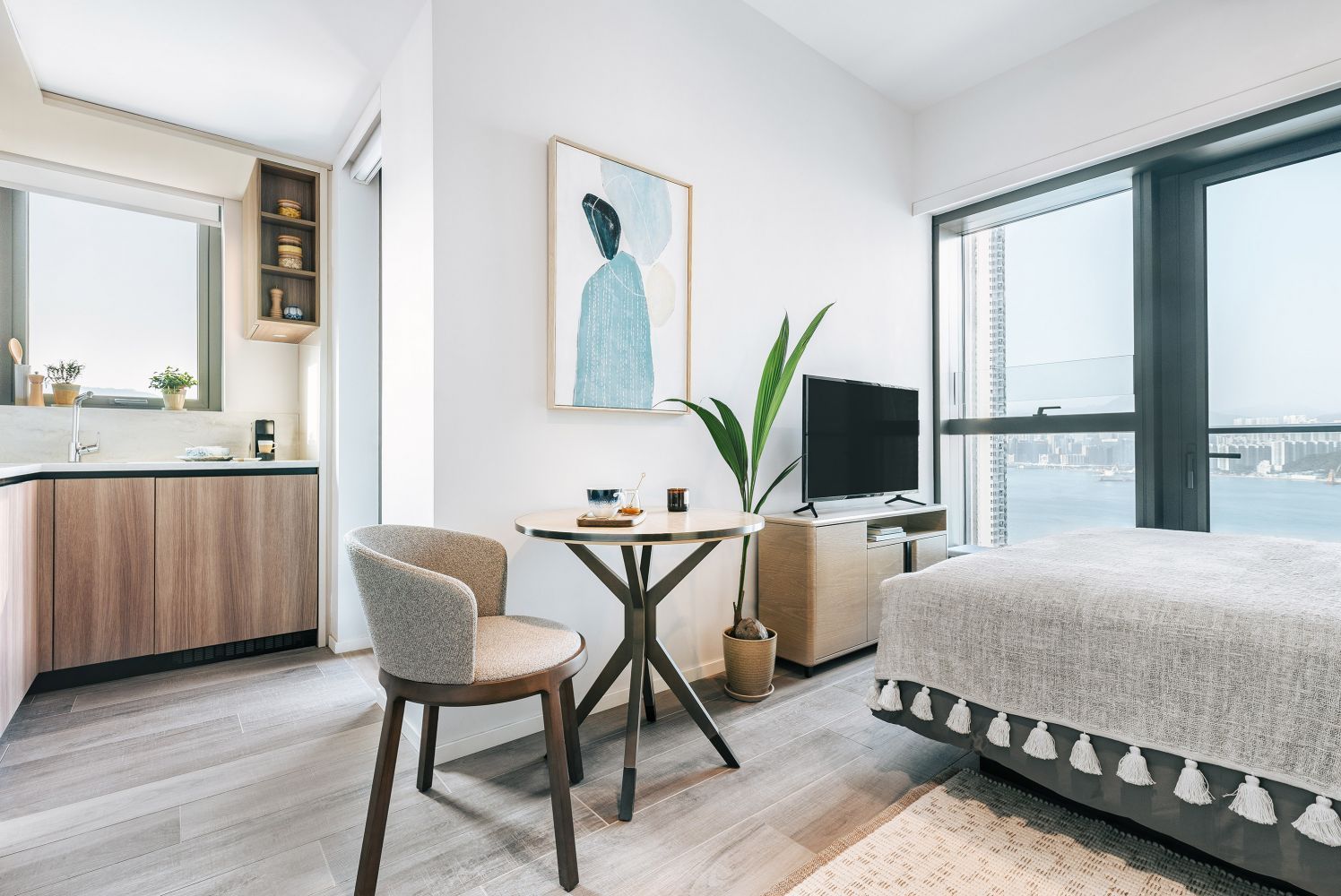 Offering a total of 74 units ranging from studio to 3-bedroom penthouse, Waterfront Suites is complete with stylist furniture and quality amenities. Community-friendly services and facilities such as a ground floor lounge are ideal for getting together or relaxing. A pool deck is available for private parties, a unique gym and an open-air space designed for personal or group yoga or meditation classes, Waterfront Suites has every aspect of a modern wellness-centred lifestyle covered.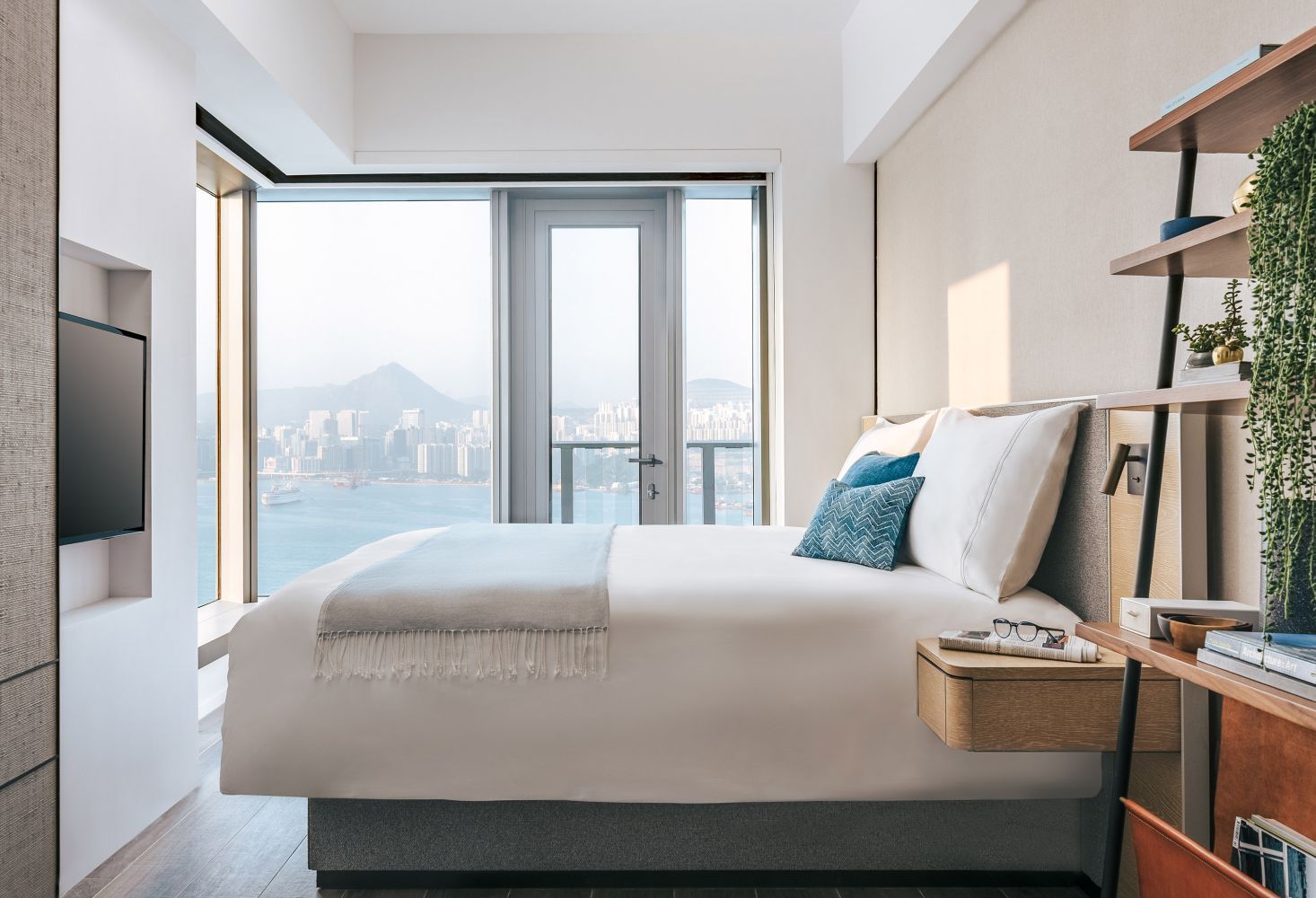 On top of a complete range of amenities, Waterfront Suites is also committed to giving our communal space the charisma it deserves. For Yoga'rden for instance, the yoga space on the rooftop, a famed graffiti-cum-mural local artist has been invited to give the wall a complete makeover, so residents can relax, think, create and exercise in the company of great art and inspirations.
"Run by our enthusiastic community team, Waterfront Suites does much more to nurture a tight-knit community than simply helping them with apartment maintenance and taxis. Beyond being the guests' go-to guide for all things happening in town, we also organise talks and parties – think wine and cheese appreciation or a talk on spring detox," says Alicia Too, the Area General Manager of Lanson Place in Hong Kong, who manages the Waterfront Suites.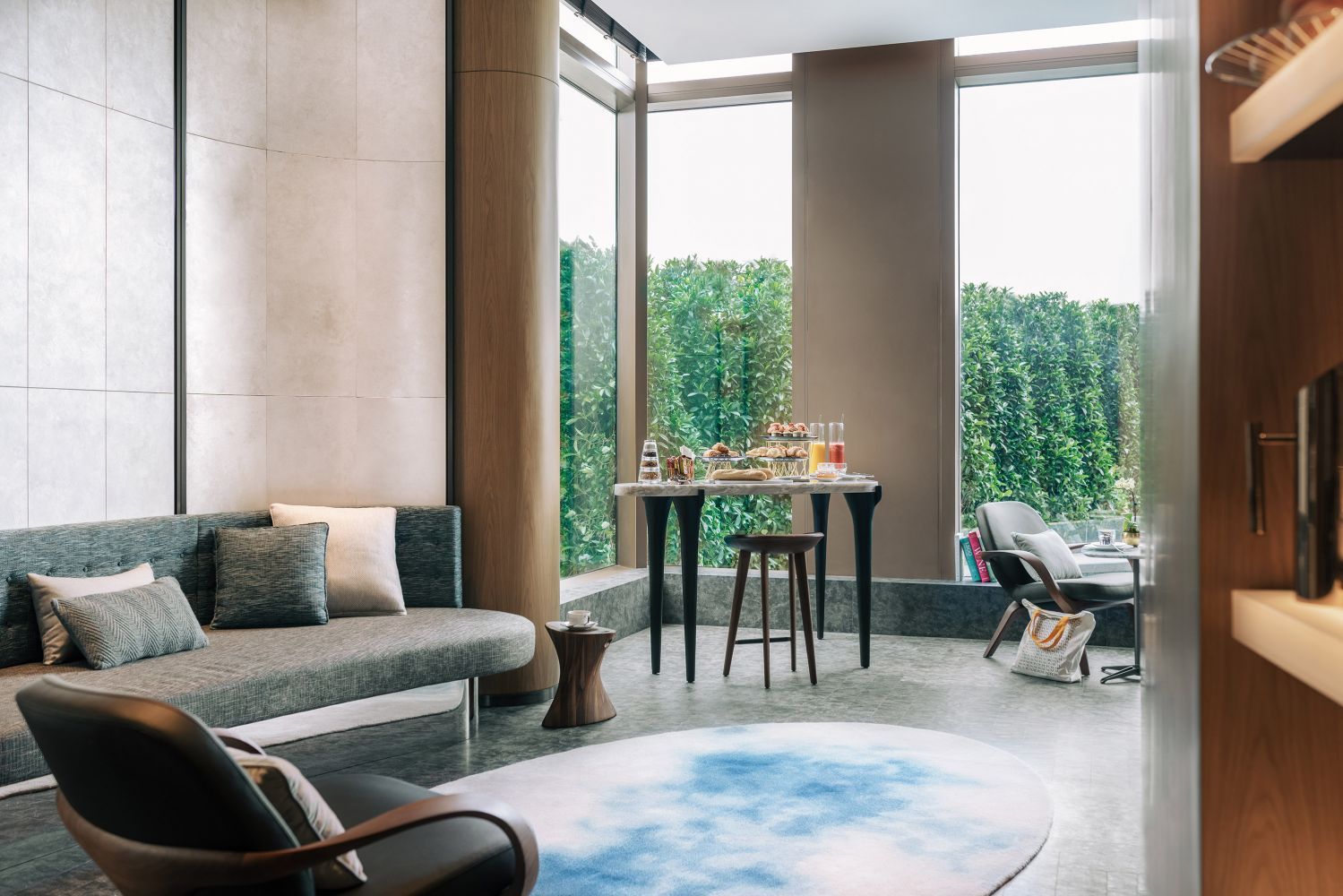 In a city rich with desirable neighbourhoods, East Side is fast distinguishing itself to be one of the best. Stretching from Sai Wan Ho to Shau Kei Wan, with Quarry Bay, Taikoo Place and City Plaza in its midst, East Side attracts an eclectic mix of young, discerning Hong Kong professionals keen to experience a unique way of living. Beyond being a Central Business District and a hotspot for dynamic, global companies in internet, digital media, fashion, finance, advertising and big data, it is home to one of the city's most energetic food scenes, top-notch services, fascinating museums, waterfront promenades and gorgeous hiking trail.
More than just a place to work and live, East Side is many other things its residents wants it to be: a glamorous location for exciting nights out; a family-friendly setting for games and play in the park; a foodie's paradise in which the best are reserved for those in the know; or a shopping galore where the biggest selection of popular shops is all under one roof. By the harbour for a refreshing, breezy jog, up on the mountain with a good book, East Side offers a charming mix of old and new, concrete and green, and a classic diverse Hong Kong living experience.
To celebrate the opening in April, Waterfront Suites is offering up to 15% discount on selective apartments and subject to lease terms. Don't miss this offer to make Waterfront Suites the 'dream home' come true.
開放式單位:每月港幣$28,800起
一房單位:每月港幣$41,100起
兩房單位:每月港幣$56,500起
(包括水電費用)
如欲了解更多Waterfront Suites的資訊,請瀏覽 www.waterfrontsuites.lansonplace.com.
---
關於逸蘭酒店及公寓管理有限公司
逸蘭為香港永泰地產有限公司(香港聯交所股份代號:369) 的全資附屬公司,目前管理九個項目,當中兩個永泰地產有限公司擁其股份,為上海、成都、吉隆坡、新加坡及香港提供高端酒店房間及服務式公寓。此外,集團將於2022年進駐墨爾本及馬尼拉,運營全新高端服務式公寓及酒店。
逸蘭的項目均位處市中心地帶,鄰近商業中心、購物商場以及消閒娛樂地區,讓客人既享受豪華方便的酒店服務,又擁有一個在煩囂鬧市中私密舒適的居所。
集團將繼續不斷拓展,務求將逸蘭的管理信念、卓越的風格及服務標準,推廣至更多亞太區核心城市。
---
如有垂詢,請聯絡逸蘭酒店及公寓管理有限公司: