Accommodating You in Comfort
Perched on the edge of the Eastern Waterfront, Lanson Place Waterfront Suites affords the best of both worlds: a haven of tranquillity and the vibrant lifestyles of the East Side. As your dedicated hosts, we offer you warm, welcoming, and private spaces you love to return home to, plentiful social venues to engage with other guests, and attentive services personalised to your wants and needs.
位置
Explore the East Side neighbourhood with its runner-friendly promenades, convenient shopping, lively bar and restaurant scene, and a colourful community mixing old and new, local and cosmopolitan. Shop at the accessible Cityplaza, hike up the picturesque Sai Wan Ho Fort Morning Trail, or eat like a local at Tai On Building. Your options are endless when you stay at Lanson Place Waterfront Suites.
交通
MTR
Sai Wan Ho MTR station: 5 minutes
350m
Shau Kei Wan MTR station: 8 minutes
650m
Ferry
Sai Wan Ho Ferry Pier: 6 minutes
500m
Kwun Tong: 30 minutes
自駕
Quarry Bay: 5 minutes
Causeway Bay: 15 minutes
Admiralty/ Wanchai: 16 minutes
Central: 20 minutes
香港國際機場
Taxi: 50 minutes
Bus: 80 – 90 minutes
MTR: 60 minutes
Work-Life Harmony at Your Fingertips
Discover a world within at Lanson Place Waterfront Suites. Relax or mingle at our many functional and leisure facilities. Our genuine service is dedicated to perfecting every detail for that effortless comfort that reminds you of home.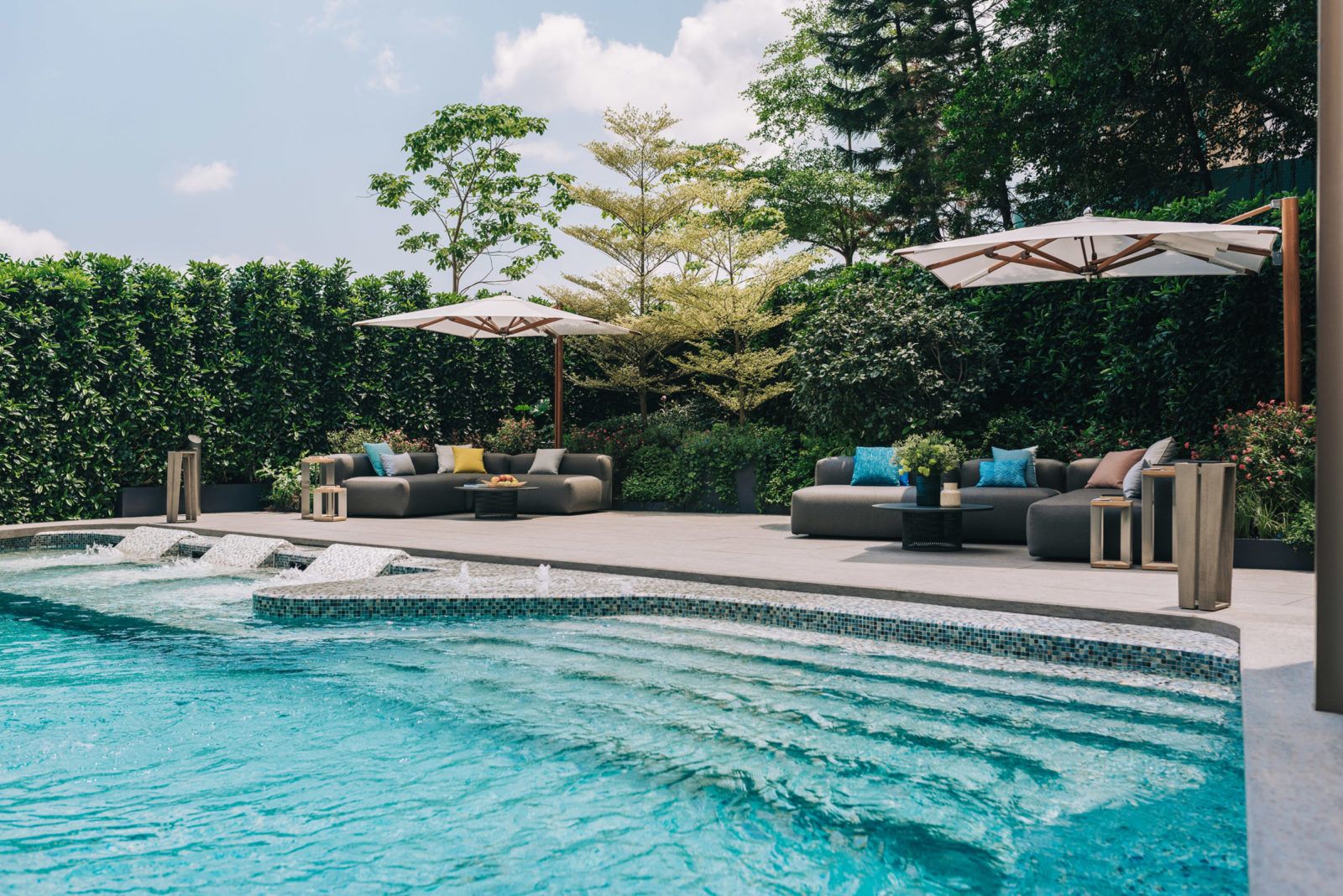 Facilities for All Activities
Our modern facilities and attentive amenities allow residents to fully immerse in unrivalled hotel convenience while living in their home away from home. Rejuvenate in the outdoor wellness pool, relax at our Yoga'rden, or recharge in the Gym'brary. All our facilities are purposefully tailored to meet any needs and living standards that you may have.
Lounge
Wellness pool
Gym'brary
Yogarden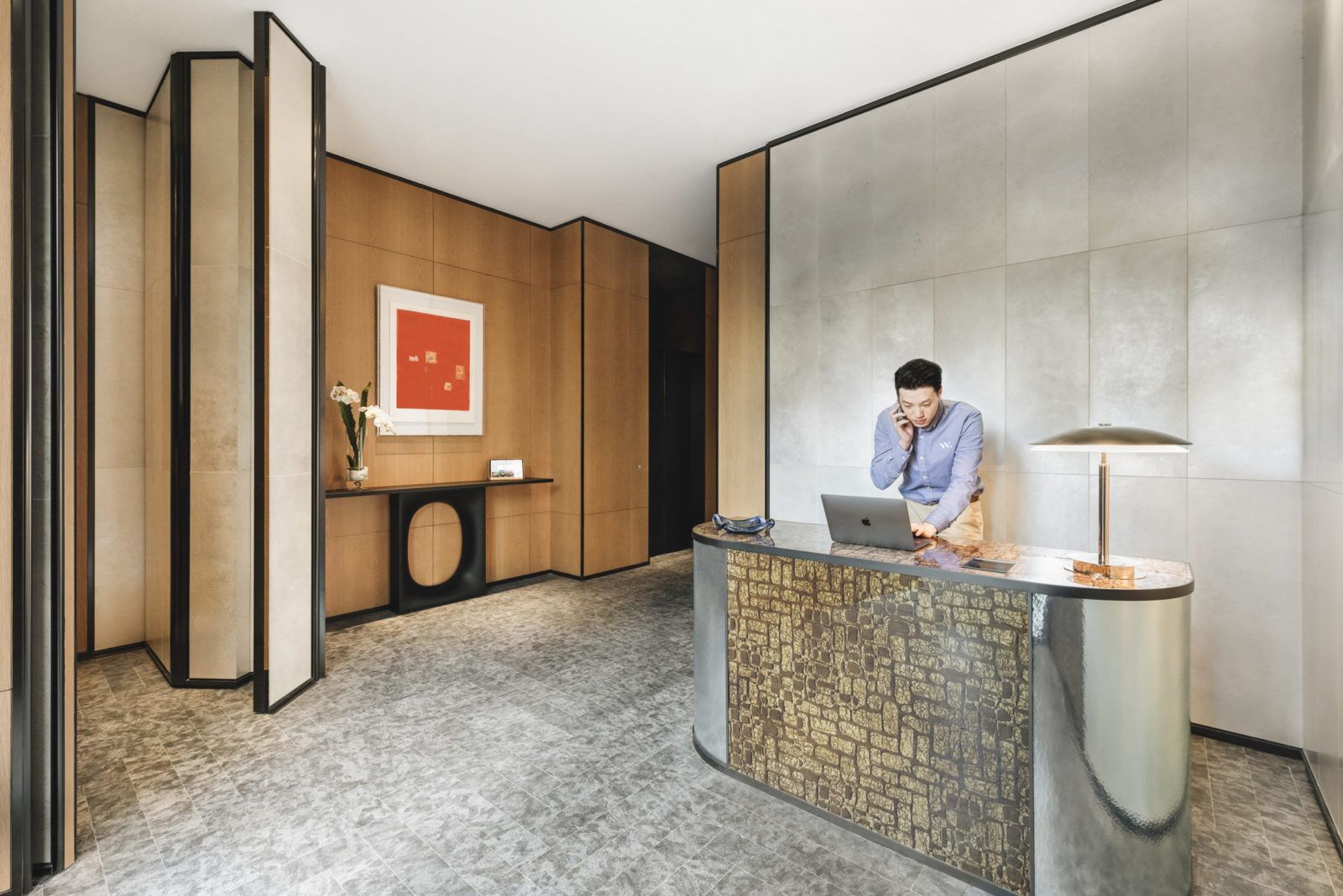 額外賓客服務
We are constantly striving to create the best guest experience for our residents. That is why every detail and process during your stay in our Hong Kong Island East serviced apartment is instilled with our signature hospitality and sincere compassion. Grab a breakfast as your head out for an adventure in the city, let our housekeeping work their magic, or take our shuttle to and from key island-side locations. You can even return in time to enjoy a complimentary evening cocktail or a night-time workout with a personal trainer.
服務
Housekeeping service twice a week
Bed linen & towel change once a week
Concierge service
24-hour security and closed-circuit monitoring
Complimentary high-speed WiFi and 1GB fibre internet connection in apartments and full coverage in public areas
Daily complimentary grab-and-go breakfast and evening cocktails
Additional Services
WOW tour upon arrival
Complimentary shuttle bus to Quarry Bay, Causeway Bay and Admiralty
Complimentary rental of STrida Bicycle
Recreation activity
Wellness class*
Personal trainer*
eatUP and meal delivery*
Housekeeping laundry and dry cleaning service
Limousine service
* Charges applicable