133 Lounge
Location: 1/F
Opening hours: Temporarily Closed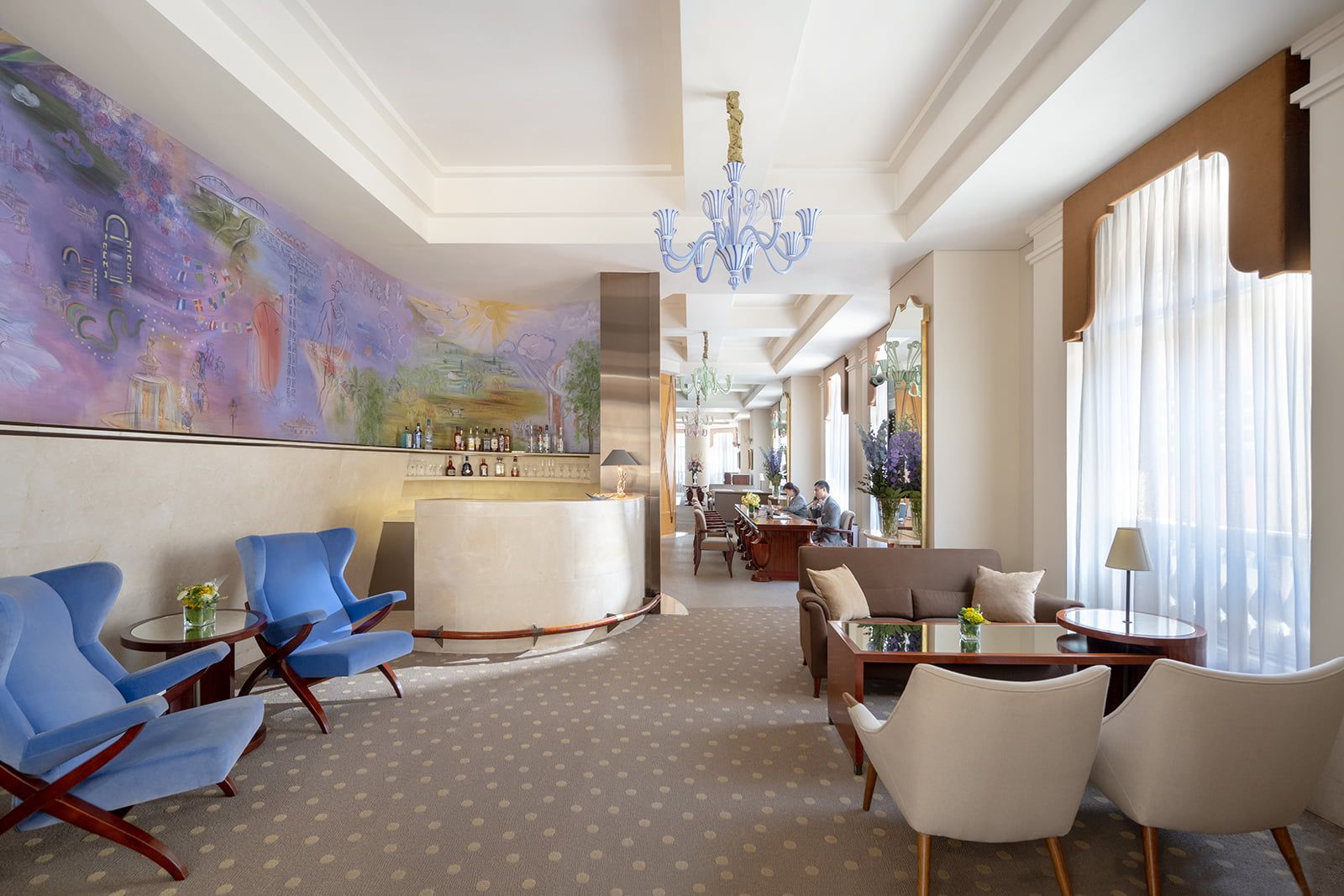 Power up or wind down your day in a club-like space of intellectual and sensory indulgence, surrounded by an air of tranquillity, exclusivity, and artistic masterpieces.
A Feast of Senses
Comprising a lounge, a bar and a library, the 133 Lounge doubles as the hotel's private club, where you can lose yourself in a book, enjoy light refreshments, or kick back for a relaxing conclusion to the day with a cocktail in hand. For the artistically curious, feast your eyes on the bar's backdrop for French modern painter Raoul Dufy-inspired wall mural, and explore the lounge area for contemporary European pieces handpicked by our owner.
Check out our food and beverage offerings from morning till night.
(Rates are subject to 10% Service Charge)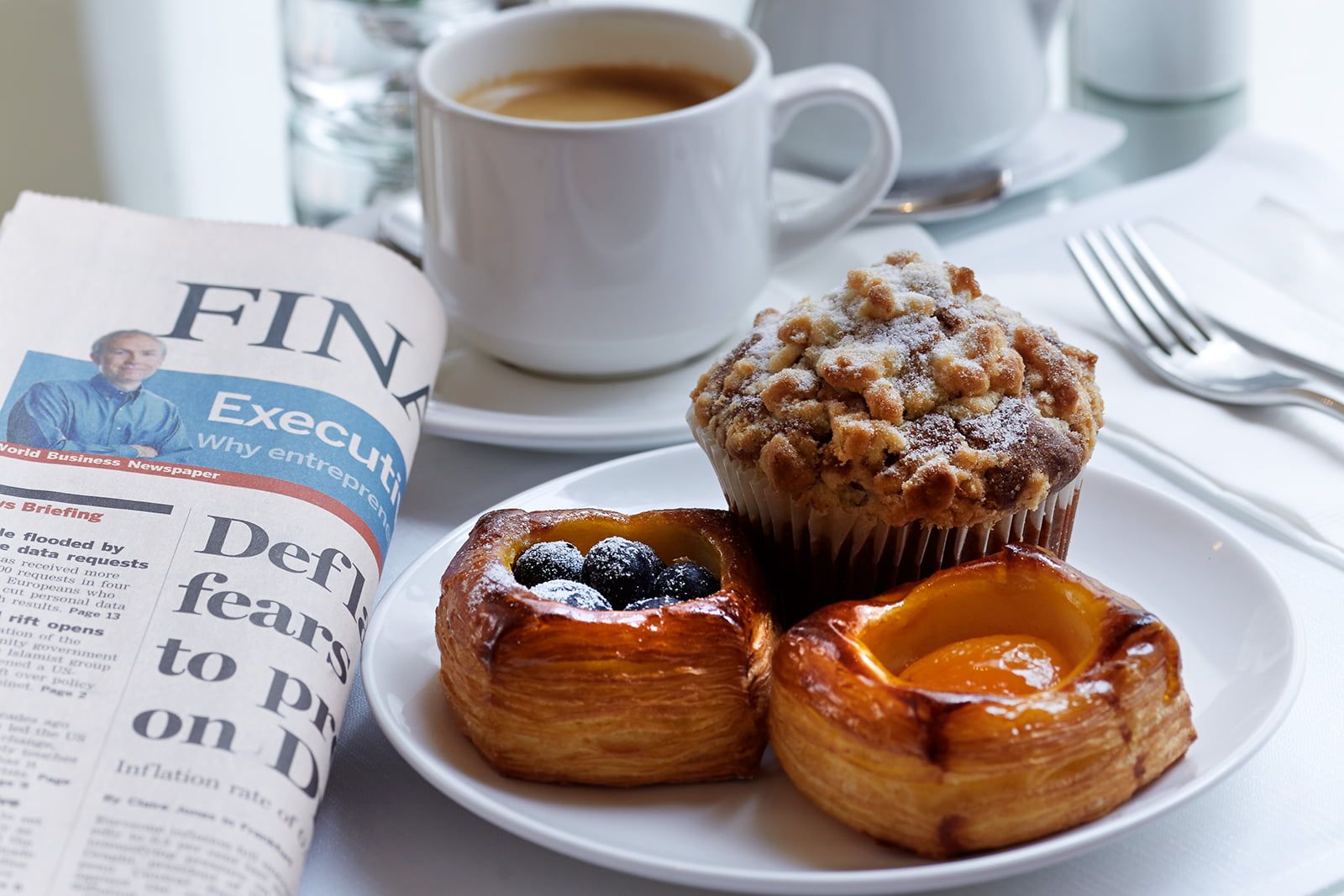 Breakfast
Power through your mornings with a scrumptious buffet spread and fresh eggs prepared to your liking.
Designed for Times of the Day
The 133 Lounge and, by extension, the entire 1st floor, is illuminated and paired with background music to reflect the 3 different time zones of the day: morning, afternoon and evening. The curtain and sofas of each zone are handpicked with dark, mild and light fabrics that also correspond with the 3 different time zones.